« The Morning Rant: Minimalist Edition
|
Main
|
Trafalgar: Dark Horse Kathy Barnette Is Suddenly In Position for a Major Upset for the Pennsylvania Republican Senate Primary »
May 10, 2022
Hunter Biden's "Sugar Brother" -- A Hollywood Lawyer -- Paid Off His Two Million Dollar Bill for Delinquent Taxes for Him
That's income, of course. Did he remember to declare that income?
And what did this Hollywood lawyer expect in return? And who was he fronting for?
We all know that Hillary Clinton used lawyers to do all of her dirty work for her, so she could claim lawyer-client confidentiality in later legal probe.
A big-shot Hollywood lawyer reportedly paid off Hunter Biden's delinquent taxes -- which a source told The Post amounted to more than $2 million -- as President Biden's notoriously troubled son awaits the results of a Delaware grand jury's investigation into his personal finances.

Kevin Morris, an entertainment attorney and novelist who earned a fortune representing the co-creators of "South Park" and won a Tony Award as the co-producer of "The Book of Mormon," footed Hunter Biden's overdue taxes totaling over $2 million -- more than twice what was previously reported, a source familiar with conversations between the two told The Post.

Morris, whom Hunter Biden's friends call his latest "sugar brother," has also been funding the 52-year-old's lifestyle in Los Angeles -- including his rent and living expenses, the source said.

The attorney has also been advising the president's son on how to structure his art sales, according to the source.


When The Post attempted to contact Morris at his Malibu rsidence to ask about his dealings with Hunter Biden, his wife slammed the door in the reporter's face and refused to answer questions.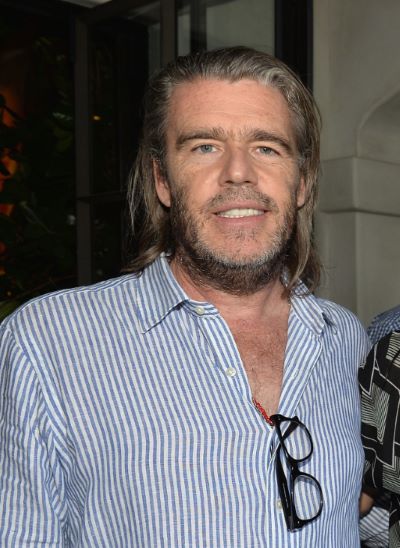 "The Sugar Brother"
Does Hunter like the pole and the hole?
Meanwhile, Hunter's not the only Biden with the, ahem, "luck of the Irish" working for him. Turns out that Joe Biden's also going to luck out and avoid an IRS audit which could have resulted in criminal charges for hiding income.
President Biden is likely to avoid an audit that could reveal whether he made money from his son Hunter Biden's overseas business dealings -- because the Internal Revenue Service has rejected a whistleblower complaint that alleged he owes at least $127,000 in taxes, The Post has learned.

The IRS allows people to inform on fellow taxpayers and win a slice of the proceeds -- prompting Chris Jacobs, a former Republican staffer on Capitol Hill, to submit complaints against Biden and his accountant, though he said he didn't want any financial reward.

Jacobs shared with The Post a reply from the IRS titled "denial" that explained that the government didn't use his information.

Tax law expert Bob Willens, who teaches at Columbia University's business school, said the rejection means Biden is likely to run out a three-year statute of limitations, meaning Republican claims that Biden owes up to $500,000 in taxes are unlikely to be resolved.

"It looks like the question of whether the president underpaid his Medicare taxes will never be aired," Willens told The Post.

The dispute concerns more than $13 million that Joe and Jill Biden routed through S corporations in 2017 and 2018 to avoid paying a 3.8 percent Medicare tax on most of the haul by declaring a small part of it as "salary." Many wealthy people use S corporations to lower their tax bills and the IRS pursues relatively few cases of lowballing the amount of income that counts as taxable.

The audit could've found whether the president made money off his son Hunter's overseas business deals.

...

Jacobs did not specifically seek information on the first son's links to his father, but an IRS audit would necessarily require a review of how Biden earned various income streams.

Boy, this family which NeverTrump promised us would "Restore Our Norms" sure seems to have kissed the Blarney Stone right on its clit without consent, huh?