ę Joey's Cafe
|
Main
|
Daily Tech News 11 May 2022 Ľ
May 10, 2022
Tuesday Overnight Open Thread (5/10/22)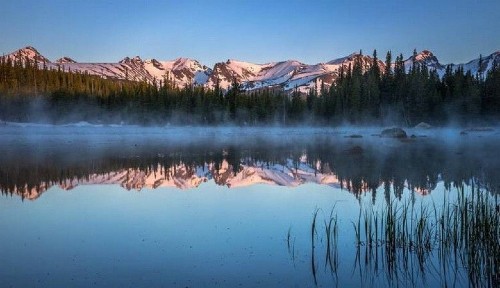 ***
The Quotes of The Day
Quote I

"At that point, we didn't really understand the fatality rate. You know, we didn't understand that it's a disease mainly in the elderly, kind of like flu is, although a bit different than that. So that was pretty scary period, where the world didn't go on alert, including the United States, nearly as fast as it needed to." Bill Gates
Go away, don't you have some blue screen death to work on?
*
Quote II

But here's the deal — you cannot give in to these people. You cannot give an inch. When they come at you, you have to stand your ground, and I hope that's what the justices will do.Sen. Josh Hawley (R-MO)
*
Quote III

"One of the things that I've exprienced," Maxmin responded, "in my campaigns in rural Maine, is that so many folks just haven't been talked to by Democratic campaigns or Democratic canvassers, and so there's this lack of direct experience within the Democratic Party of what rural folks are thinking and feeling. These are my neighbors, they're the people who raised me, and they deserve a seat at the table in the Democratic Party." Chloe Maxmin, a Democratic state senator from Maine
***

Russia vs. Ukraine. Things just keep getting interesting.

Ukraine turns off Europe-bound gas
Kiev cites "force majeure" to halt a third of Russian transited gas flow to Europe, while Gazprom says there have been no issues that would justify the move

Russian gas conglomerate Gazprom has received no confirmation of force majeure or any obstacles to continued transit of gas through a junction in Lugansk Region, the company said on Tuesday, after Ukraine's operator OGTSU announced it would halt further deliveries starting May 11, due to the presence of "Russian occupiers."
***

A small college attacked by ransomware is closing its doors for good.

Lincoln College is scheduled to close its doors Friday, becoming the first U.S. institution of higher learning to shut down in part due to a ransomware attack.

A goodbye note posted to the school's website said that it survived both World Wars, the Spanish flu and the Great Depression, but was unable to handle the combination of the Covid pandemic and a severe ransomware attack in December that took months to remedy.

"Lincoln College was a victim of a cyberattack in December 2021 that thwarted admissions activities and hindered access to all institutional data, creating an unclear picture of Fall 2022 enrollment projections," the school wrote in its announcement. "All systems required for recruitment, retention, and fundraising efforts were inoperable. Fortunately, no personal identifying information was exposed. Once fully restored in March 2022, the projections displayed significant enrollment shortfalls, requiring a transformational donation or partnership to sustain Lincoln College beyond the current semester."
***

An estimated $350 million in undisclosed royalties were paid to the National Institutes of Health (NIH) and hundreds of its scientists, including the agency's recently departed director, Dr. Francis Collins, and Dr. Anthony Fauci, according to a nonprofit government watchdog.

"We estimate that up to $350 million in royalties from third parties were paid to NIH scientists during the fiscal years between 2010 and 2020," Open the Books CEO Adam Andrzejewski told reporters in a telephone news conference on May 9.

"We draw that conclusion because, in the first five years, there has been $134 million that we have been able to quantify of top-line numbers that flowed from third-party payers, meaning pharmaceutical companies or other payers, to NIH scientists."
***

Last night I attended a meeting of a non-profit group which I am a member of. We start every meeting with The Pledge of Allegiance.
I pledge allegiance to the flag of the United States of America
and to the Republic for which it stands, one Nation
under God, indivisible, with liberty and justice for all.
Is that really true I thought last evening. Is there really liberty and justice for all?
And Emerald Robinson answers my question, succinctly.

Today, the law only exists in America insofar as it enforces neoliberal orthodoxies. When the law departs from those orthodoxies, it's completely dismissed by the Left. Our government is good when the Left controls it — and totally illegitimate when the Right controls it. That's why there's no middle ground left in American politics. Even Georgetown law professors understand this dynamic and are happy to explain it to you on Twitter.

It's a damn good thing these people were breaking the law instead of voicing their disgust with a school board.
DOJ silent on abortion protests at justices' homes despite federal law prohibiting 'pickets' to influence case
There have been no arrests of abortion activists despite federal law prohibiting protests with intent to influence a court case
***

Did the kid want to do it? Or was it a matter of "Pushy Parents"?

Recently a family in Kentucky has found itself in the center of controversy for allowing their 6-year-old son to participate in the Flying Pig Marathon in Cincinnati last Saturday. Many were put off by the idea of a child that young running a distance that long, questioning if it was safe for his health. Before we jump to any conclusions, letís see what the science says.

To find answers, I first consulted the Physical Activities Guidelines for Americans released by the U.S. Department of Health and Human Services. According to that guidance, running as an activity is recommended for children ages 6 and up. Not only does the activity help children create an aerobic base, it also serves as a bone-strengthening measure. They recommend an hour per day of exercise for children and adolescents, which can also include a muscle-strengthening activity. Running isnít the only activity HHS recommends. Other aerobic base activities include jumping rope, swimming, or bicycling. For muscle-strengthening activities, they recommend unstructured activities, such as playing on playground equipment or climbing trees. For bone-strengthening activities, they recommend basketball, tennis, and hopscotch.
***

You have to fight for your right to be you. I guess.

Chicago Mayor Lori Lightfoot responded to the recent SCOTUS leak suggesting Roe v. Wade will be overturned with a "call to arms" on Monday. "To my friends in the LGBTQ+ community — the Supreme Court is coming for us next. This moment has to be a call to arms," Lightfoot wrote in a Twitter thread. "We will not surrender our rights without a fight — a fight to victory!"

When I say this I'm looked at as a White Nationalist or something.............

Maybe Chicago's mayor should be fighting to retain business there.

Last October, Boeing's headquarters in Chicago was described as looking like a ghost town, with few people showing up to work at the company's corporate offices. And that was largely after the city began reopening following the pandemic lockdowns. Many employees may still have been working from home out of caution over COVID, but others simply didn't want to brave the streets of the Windy City for fear of being carjacked or otherwise harmed by the criminals who seemed to be running the streets. Now the "ghost town" reputation is apparently going to be amplified because the company announced that it will be escaping Chicago and establishing its HQ in Virginia. And could any sane person really blame them? (National Review)
***

A new gig for Jordan Peterson. Hope it all works out for him.

Ralston College, which describes itself as a "new institution of higher education dedicated to free inquiry and human flourishing," said last week that it had appointed Jordan Peterson as chancellor. Peterson, a psychologist and polarizing self-help guru, resigned from his professorship at the University of Toronto earlier this year, citing academe's "craven" embrace of diversity, equity and inclusion initiatives, among other grievances. Ralston, which is located in Georgia, in an announcement called Peterson a "brilliant interpreter of Western culture and a mentor to the millions of students whom the modern university has betrayed."
***

The Fabulous Mrs. Mis. Hum. and I have been empty nesters for some time now. They didn't have this kind of shit when our kids were at home.

The Best GPS Trackers and Smartwatches for Kids

Being a parent is a full-time job filled with constant worries. No matter what age your children are, that worry never fades. Thankfully there are some gadgets out there to help alleviate some stresses and worries of being a parent.

While there are smartphones out there with GPS tracking and video call capabilities, they might not be the best option until your children are a little older.
***
Most thieves have a clear M.O.: Get in, take stuff and get out as quickly and quietly as possible. Every once in a while, you'll have a criminal with a flair for the destructive, or one who steals weird tokens for the thrill of it, but you won't often find someone like this man.

That's because this man, who is loosely being called a "thief" by many, was not behaving like a thief at all. His timing was unusual and his motivation is terribly unclear, and the results have left people scratching their heads.

On April 1 (a curious date to choose, certainly), homeowners in Port Arthur, Texas, were startled when they realized a man had come onto their property, taken their lawnmower, and … mowed their lawn.
***
NO SOUND Apple discontinues iconic product 20 years after first release
***
The ONT Musical Interlude & Sea Salt Emporium
Born on this day: May 10, 1952 - Lee Brilleaux
English rhythm-and-blues singer Lee Brilleaux who with Dr Feelgood, had the 1979 UK No.9 single 'Milk And Alcohol' and the hits 'She Does It Right', 'Roxette', and 'Back in the Night'. He died of cancer on 7th April 1994.via thisdayinmusic.com.
&&&
Born on this day: May 10,1947 - Dave Mason
English singer-songwriter Dave Mason who with Traffic had the 1967 UK No.2 single 'Hole In My Shoe' and the solo, 1977 US No.12 single 'We Just Disagree'. Mason has worked with many notable musicians including Eric Clapton, George Harrison, Jimi Hendrix (twelve-string guitar on 'All Along the Watchtower' and Fleetwood Mac.via thisdayinmusic.com
&&&
Born on this day: May 10, 1960 - Bono
Irish singer-songwriter, Paul Hewson, (Bono), U2, who had the 1984 UK No.3 single 'Pride, In The Name Of Love' plus over 25 other UK Top singles. Their 1987 UK and worldwide No.1 album The Joshua Tree spent 156 weeks on the UK chart. U2 are one of the world's best-selling music artists, having sold more than 170 million records worldwide. They have won 22 Grammy Awards. via thisdayinmusic.com
***

Be a dickhead and become tonight's Genius Award Winner.

MAY 5--In TSG's illustrious 25-year history, we have not previously seen anyone arrested for circumcision rage.

Until today.

A 28-year-old Florida Man was arrested yesterday for allegedly battering his ex-boyfriend during a predawn confrontation about penises, according to a criminal complaint.
***

That's a good doggeh. Tonight's Feel Good Story of The Day.
Sherry Noppe, 63, was found at 3 a.m. by a group of volunteers who were alerted by the sound of her dog barking.

Officials said she was a little shaken up and had cuts and bruises but should make a speedy recovery.

Her black lab, Max, is being hailed as a hero for helping signal searchers with his barking.

"Oh my God he saved her life," Noppe's daughter Courtney said.

"He's our hero," Noppe's son Justin added.

Courtney said it was around 3 a.m. when search
***

Tonight's ONT has been brought to you by Untold Stories.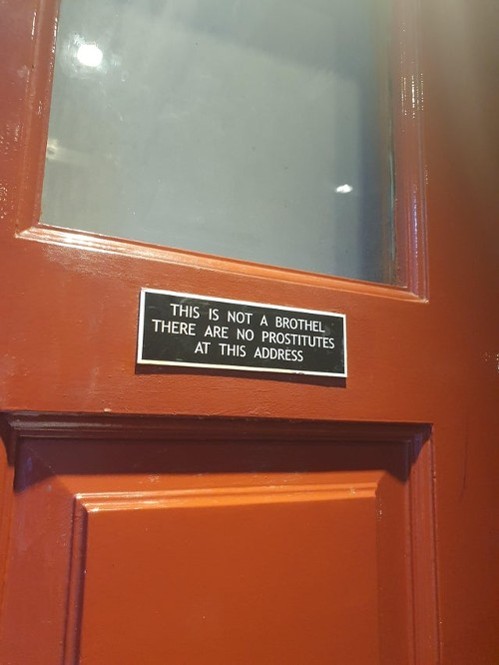 Notice: Posted with permission by the Ace Media Empire and its little side kick AceCorp, LLC. The ONT has been serving your ONT wants and desires since way back in 2008. Enjoy.


posted by Misanthropic Humanitarian at
10:01 PM
|
Access Comments