« Kitty Feeding Frenzy Cafe
|
Main
|
Daily Tech News 5 May 2022 »
May 04, 2022
Wednesday Overnight Open Thread (5/4/22)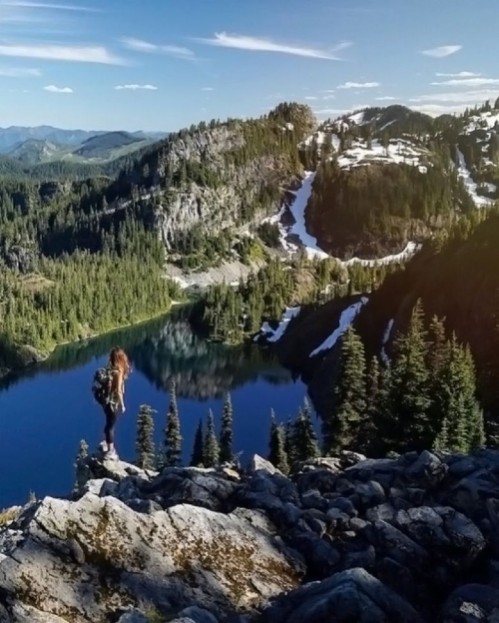 ***
The Quotes of The Day
Quote I

"Certainly if anyone doesn't feel comfortable with that, they will on their own accord go somewhere else. That's fine," Elon Musk
My father would have said, "Don't let the door hit you on the ass on your way out".
*
Quote II

"The Patriarch cannot transform himself into Putin's altar boy." Pope Francis
Phrasing?
*
Quote III

"I mean, look, when you go to comedy clubs, you might hear something that upsets you. You might hear something that offends you. That is the point of going to a comedy club. A good comedian is gonna get close to that line, and maybe trip over it every now and again. But you cannot violently assault anyone, just like if you were at a restaurant, and the guy at the table next to you said an off-color joke or something that you didn't like, you can't just punch them." Dave Rubin
***
SCOTUS leak, here's the Barney Fife in charge.

"As Marshal, Col. Curley will serve as the Court's chief security officer, facilities administrator, and contracting executive, managing approximately 260 employees, including the Supreme Court Police Force, which provides security for the Justices, Court staff, visitors, the building, and surrounding grounds," the Supreme Court wrote in a press readout before her June 21 appointment.

A check mark investigator. I'm so confident. Just bursting with confidence. What are the odds her first hire is a guy named Moe?

***

I feel bad for the little franchisee. Subway is hemorrhaging stores.
***

Huh. What does Colorado pot and Joy Behar have in common?

COLORADO SPRINGS, Colo. (KKTV) - A health advisory was issued by the Marijuana Enforcement Division of the Colorado Department of Revenue on Tuesday for medical marijuana from two centers in Colorado Springs.

Alongside the Colorado Department of Public Health and Environment, the Marijuana Enforcement Division says the "health and safety advisory" is due to "potentially" unsafe levels of total yeast and mold on medical marijuana flower (bud/shake/trim) produced by Canna Meds Wellness Center LLC. The state agencies deemed the levels a "threat to public health and safety."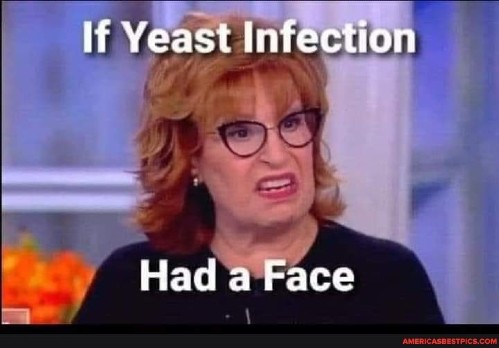 ***

Do you enjoy reading Kurt Schlichter as much as I do? He looks at the Ukraine mess and Hollywood.

President Gumby and the same geniuses who thought Kabul was a masterstroke are failing – shocker! – to refill our bunkers and armories. What happens if we find we need to fight a war tomorrow? Well, there's a chance we run out of key weapons systems. And we might even find ourselves facing our own stuff. That gets our guys dead.
***

For being the smartest kids in the class. It sure took them long enough to come up with this amazing idea.

SPACE NUDES Nasa to launch naked pictures of humans to space in hope of 'attracting aliens'

Lighten up critics.
***
d
***

Be careful for what you wish vote for. There once a topless chick from Nantucket..........

NANTUCKET, Mass. (WPRI) — Nantucket is one step closer to making all beaches on the island topless.

There are currently beaches on the island where locals know them as clothing-optional, but residents voted 327-242 Tuesday night to make all beaches topless.

The measure is called "Gender Equality on Beaches" and it reads in part: "In order to promote equality for all persons, any person shall be allowed to be topless on any public or private beach within the town of Nantucket."
***

Denial is not a river in Egypt. Or the name of golf course's pond.

On a warm day in September 2009, Jason Hargett, a 35-year-old restaurant manager and father of 4, stepped up to the tee at Red Ledges golf resort in Heber City, Utah.

It was the end of a charity tournament and a big prize was on the line: Anyone who sunk a hole-in-one would win $1m.

Hargett took a swing.

The ball careened 150 yards through the air, plopped onto the green, and slowly rolled back into the hole. Cheers erupted from the small crowd as Hargett sprinted down the fairway in disbelief.

But one entity wasn't celebrating: the insurance firm that had been hired by the organizers.

***

If you've ever watched a golf tournament or charity event, you've probably seen some kind of prize (a cash payout, a flashy car, a vacation package) for acing a specified hole.

The chances of this happening for an amateur golfer are minuscule (~1 in 12.5k). But most organizers can't risk getting stuck with the bill.

Instead, they turn to hole-in-one insurance firms that assume the risk for a small fee.

A brief history of 'unlucky' golfers
The hole-in-one insurance business dates back nearly 100 years — but it was originally intended for a different purpose.
***
The ONT Musical Interlude & Kingsford Charcoal Emporium
On this day: 4 May 1989 Stevie Ray Vaughan set out on what would be his last ever tour at the Orpheum Theatre, Vancouver, British Columbia. The guitarist was killed in a helicopter crash on 27th Aug 1990 after a concert at Alpine Valley Music Theater in Wisconsin, after playing 107 of the 110 dates. via thisdayinmusic.com
Born on this day: 4 May 1937 American rock guitarist Dick Dale, known as 'The King of the Surf Guitar'. He pioneered and created what many call the surf music style. Dale worked closely with Fender to produce custom made amplifiers, including the first-ever 100-watt guitar amplifier. His song 'Misirlou' featured over the opening credits to Quentin Tarantino's Pulp Fiction. Dale died of heart failure on 16 March 2019, at the age of 81. via thisdayinmusic.com
O this day: 4 May 1987 American blues vocalist, harmonica player Paul Butterfield, who fronted The Paul Butterfield Blues Band, died at his home in North Hollywood, California, of drug-related heart failure, he was 44. Gained international recognition, as one of the early acts performing during the Summer of Love, at Monterey Pop Festival and Woodstock festival. via thisdayinmusic.com
Funny how all of these events tie into today.
***
I'll figure this out on the fly. Famous last words from Genius Award Winner.

Florida Ford GT Owner Crashes Because He's "Unfamiliar" With Manual Transmission: Police
The driver had just purchased the 2006 Heritage Edition GT for $704,000 at a Barrett-Jackson auction last month.
***
If true this is pretty cool. Tonight's Feel Good Story of The Day.

Scientists used machine learning to discover what they say could be a new way to speed up the process of breaking down plastic significantly, Vice reports.

As detailed in a new paper published in the journal Nature, a research team from the University of Texas at Austin modified an enzyme to break down the individual components of polyethylene terephthalate (PET), a commonly used plastic that makes up a staggering 12 percent of global waste.

Impressively, the modified enzyme also reduced the amount of time it takes for the plastic to degrade from months to a just single week.
***

Tonight's ONT has been brought to you by Childhood.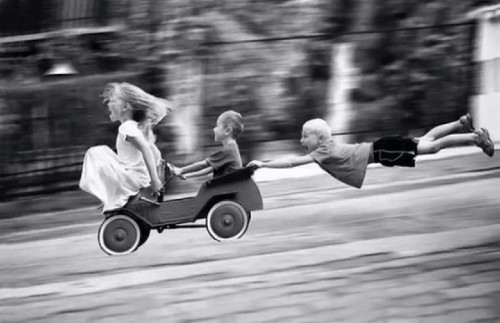 Notice: Posted with permission by the Ace Media Empire and AceCorp, LLC. The ONT often imitated never duplicated.

posted by Misanthropic Humanitarian at
09:34 PM
|
Access Comments