« P3do-Hunters Group Busts New York Anchor Driving Three Hours to Meet With 15-Year-Old Boy
|
Main
|
Brandon Laughs and Laughs and Laughs About Americans Groaning Under the Weight of His Inflation »
May 02, 2022
A Majority of Hispanics Now Favor the GOP
NBD, the media is just going to start calling them White Hispanics.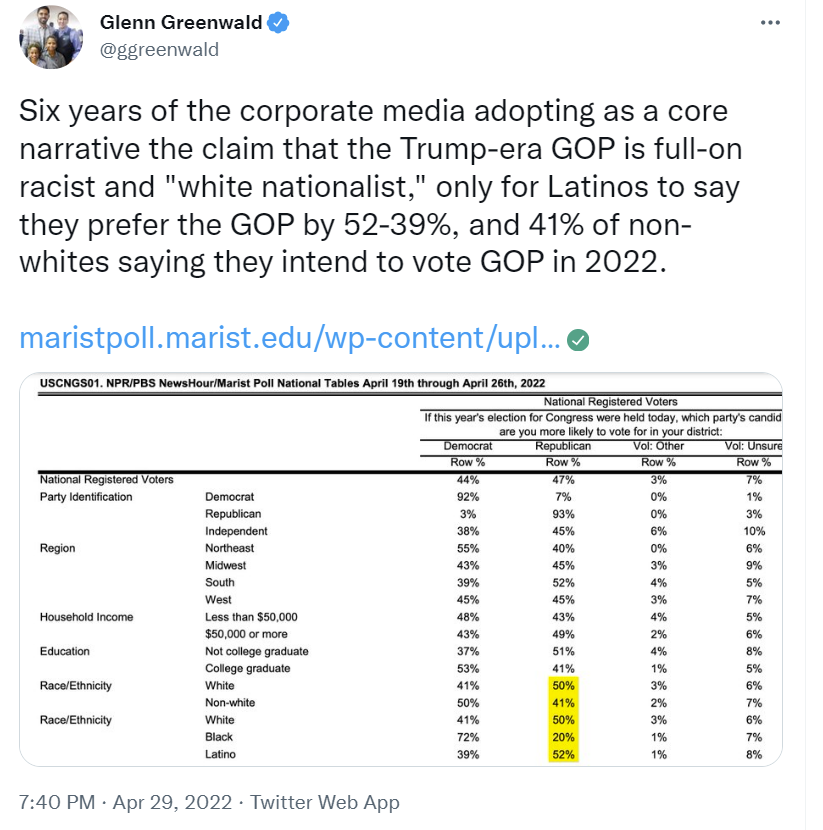 No estan contentos with Biden, either.
Latino approval of Biden is: 30% approve, 10% strongly approve, 20% disapprove, 35% strongly disapprove. Higher than the fraction that approve.
Overall 40% of Latinxes approve and 55% disapprove, compared to the total population, of which 41% approves and 54% disapprove. Essentially the same, though slightly worse (if you ignore the margin of error).
A new ABC Poll has more bad news for Brandon:
Nathan Brand @NathanBrandWA New poll from ABC News:

Which party do you trust to better handle...?

Crime
47% - Republicans
39% - Democrats

Economy
50% - R
36% - D

Inflation
50% - R
31% - D

Biden's handling of inflation?
28% - Approve
68% - Disapprove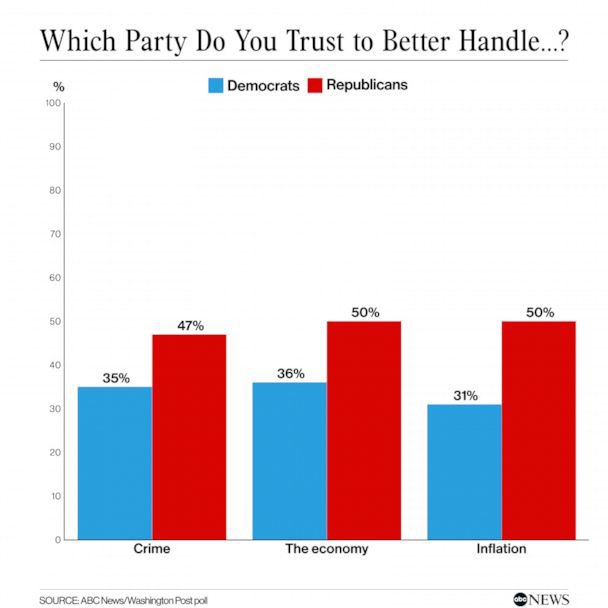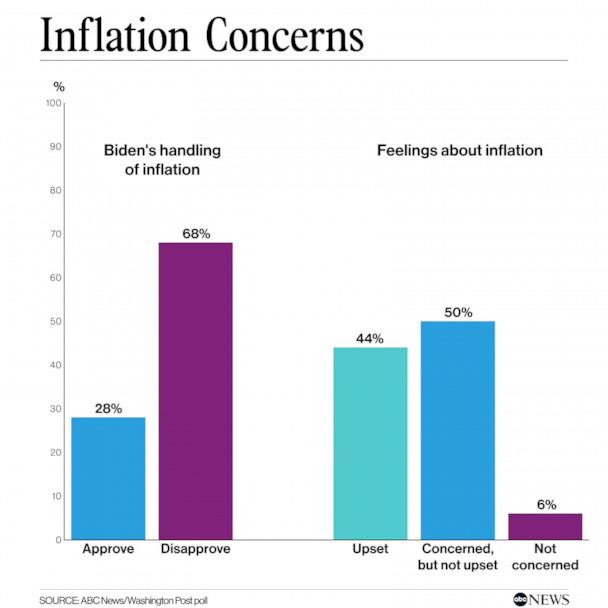 posted by Ace at
01:09 PM
|
Access Comments