« Only Dogs Allowed Cafe
|
Main
|
Daily Tech News 4 May 2022 »
May 03, 2022
Tuesday Overnight Open Thread (5/3/22)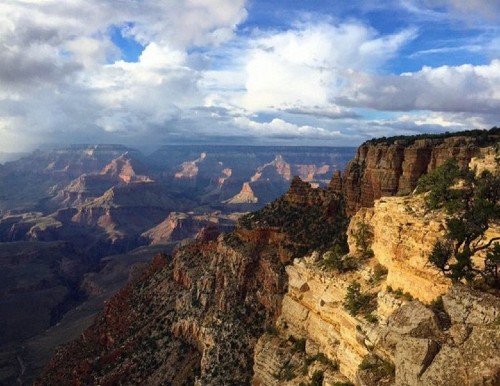 ***
The Quotes of The Day
Quote I

"He spent the night there cold, injured, unprepared. Please plan ahead before you go out," Utah Department of Public Safety Aero Bureau
Quote II

"Each of these deaths is a tragedy, and the number of incidents within a single command, which includes as many as four sailors taking their own lives, raises significant concern that requires immediate and stringent inquiry,"Rep. Elaine Luria (D-VA)
Quote III

"Maybe it was NATO barking at Russia's gate that compelled Putin to unleash the invasion of Ukraine,"Pope Francis

I guess you can rationalize just about anything.
Quote IV

"Well, that's just typical – it's what I've dealt with my whole life, being written off. Ted Nugent has to live with being Ted Nugent. He has to be in that body, so that's punishment enough." Joan Jett

Bring me a sammich Sugar T!ts, please.
***

So a RINO can win in Maryland. But can he win the GOP nomination? I don't think so Scooter.

As Republican politicians begin contemplating possible runs for the White House in 2024, one potential contender's advice doubles as a warning to his fellow Republicans; do not count on former President Donald Trump or any impersonations of him if they want to win.

On Tuesday, text of an upcoming speech by Maryland's Republican Governor Larry Hogan was shared where he laid out his thoughts on what it would take for a member of his party to win back the White House from Democrats.

In his remarks, which he is expected to deliver Tuesday night, Hogan was clear that he does not see any path forward to power through a tighter embrace of Trump or his MAGA followers.

"We won't win back the White House by nominating Donald Trump or a cheap impersonation of him," said Hogan, who is expected to deliver his speech at the Ronald Reagan Presidential Library. "The definition of insanity is doing the same thing over and over again and expecting a different result."
***
NSFW-Paul Joseph Watson
***

Senator Rand Paul once again nails it...............

***

Sure this is happening in London. But. You know damn well it will take place here in the USA.
Staff at a top London law firm have been told they can work from home permanently – but they will have to take a 20% pay cut.

Managing partners at Stephenson Harwood are offering lawyers and other staff the option as City firms try to move beyond solely office-based working in a post-pandemic cultural shift to flexible and remote models.

Junior lawyers at the company have starting salaries of £90,000, meaning anyone taking up the offer would lose about £18,000.

Stephenson Harwood, one of the top 50 highest earning legal firms in the UK and with its headquarters in London, employs more than 1,100 people and has offices in Paris, Greece, Hong Kong, Singapore and South Korea.

Moar unhappiness in the workaverse.

A group of Apple employees have written an open letter to the company's executive team complaining about its new policy that only allows for two days of working from home, iMore has reported. They said that Apple's reasons for implementing the policy don't stand up, and that the policy is wasteful, inflexible and will lead to a "younger, whiter, more male-dominated, more neuro-normative, more able-bodied" workforce.

"You have characterized the decision for the Hybrid Working Pilot as being about combining the "need to commune in-person" and the value of flexible work," the letter states. "But in reality, it does not recognize flexible work and is only driven by fear. Fear of the future of work, fear of worker autonomy, fear of losing control."
***
This isn't a bug. It's a feature of the Socialist Left. Let the taxes rise.

CALIFORNIANS will be hit with higher gas taxes from July 1st after lawmakers missed a critical deadline to suspend an annual increase.

Gas prices continue to rise for drivers in the state - who already pay the highest rate in the country.
***

Grass. What's legal and what isn't? The answer may or may not surpise you.

LAS VEGAS — It was a superbly respectable patch of garden, a number of hundred sq. ft of grass in a condominium neighborhood on this metropolis's western edge. However Jaime Gonzalez, a employee with an area landscaping agency, had a job to do.

Wrangling a heavy gas-powered sod cutter, Mr. Gonzalez sliced the turf away from the soil beneath, like peeling a potato. Two co-workers adopted, gathering the strips for disposal.

Mr. Gonzalez took little pleasure in destroying this patch of fescue. "However it's higher to switch it with one thing else," he mentioned. The bottom would quickly be coated with gravel dotted with vegetation like desert spoon and pink yucca.

Beneath a state regulation handed final 12 months that's the first of its sort within the nation, patches of grass like this, discovered alongside streets and at housing developments and business websites in and round Las Vegas, have to be eliminated in favor of extra desert-friendly landscaping.

The offense? They're "nonfunctional," serving solely an aesthetic goal. Seldom, if ever, walked on and saved alive by sprinklers, they're losing a useful resource, water, that has change into more and more valuable.

Not a bad cover of Steppenwolf's. Needs a Hammond B-3 though.
***

Of course there are different rules of law.......Read the entire story. And never talk to the FBI.

WASHINGTON — A southern Utah man was sentenced to probation and home detention after he showed up in a video taken inside the U.S. Capitol during the Jan. 6, 2021 riot.

Willard Jake Peart — the fourth Utahn charged in connection with the U.S. Capitol riot that took place on Jan. 6, 2021 — was sentenced Monday to three years of probation and 240 hours of community service. He is also required to comply with 60 days of home detention with electronic monitoring. He will also pay a total of $1,000 in restitution and fines.

Peart, a resident of Toquerville, Washington County, pleaded guilty in January to one misdemeanor count of parading, demonstrating or picketing at the Capitol.
Seems pretty steep to this Cob.
***

The ONT Is Always Looking Out For YouTM Plus I needed some filler material for tonight's ONT.
***

Yeah, he, she or it could be disbarred. My guess? Nothing will happen.

The unprecedented leak Monday night over a draft Supreme Court opinion seemingly signaling the end of Roe v. Wade immediately prompted calls for a criminal investigation into the matter.

Senate Minority Leader Mitch McConnell (R-KY) was among the top conservative lawmakers pushing for an investigation by the Justice Department on Tuesday, saying: "This lawless action should be investigated and punished as fully as possible."

While Chief Justice John Roberts has ordered an investigation by the Marshal of the Court, legal experts are skeptical of any criminal wrongdoing surrounding the leak.
***

The ONT believes in education...................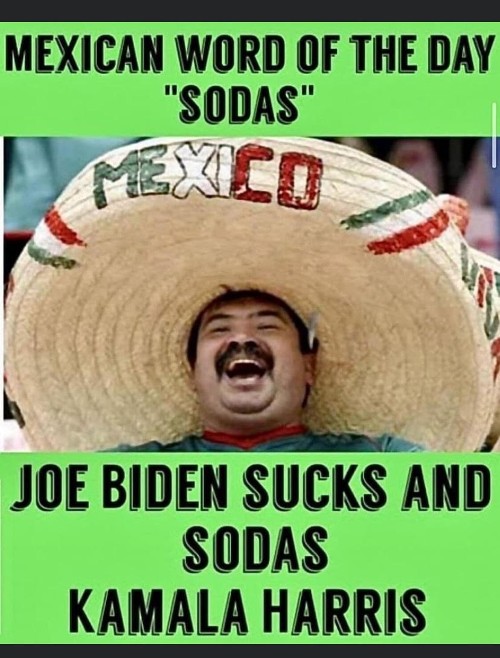 ***
The ONT Musical Interlude & Office Casual Emporium

I don't know if it's true. Probably, cuz I found it on the internet. 5 Classic songs meant to be jokes.
&&&
On this day:3 May 1952
Kitty Wells recorded 'It Wasn't God Who Made Honky Tonk Angels'. Wells was disenchanted with her career prospects and was considering retirement, but agreed to the session at Owen Bradley's studio because of the $125 union scale recording payment. 'It Wasn't God Who Made Honky Tonk Angels' was an answer song to Hank Thompson's 'The Wild Side of Life', and its lyrical treatment of seductive, wayward women. It became the first No.1 Billboard country hit for a solo female artist. via thisdayinmusic.com
&&&
Born on this day:3 May 1903
American singer and actor Bing Crosby who recorded an estimated 2,600 songs in his lifetime including 'White Christmas', which was written by Irving Berlin. Crosby had 317 other hits in the USA. He became the first performer to pre-record his radio shows and master his commercial recordings onto magnetic tape. He died of a heart attack on a golf course in Madrid, Spain, on October 14, 1977. via thisdayinmusic.com
***
Here I thought Oral sex meant something else. Like when you talk about it. Genius Award Winner.

MAY 3--A Louisiana woman who fired a shot at a male acquaintance who refused to perform oral sex on her has pleaded guilty to a felony gun charge as part of a deal that spares her prison time, records show.

In an April 27 sentencing hearing in the Baton Rouge courthouse, Anneisha Speed copped to a weapons charge, while prosecutors dropped a felony aggravated assault count against the 21-year-old.

Speed was placed on probation for two years and ordered to perform 40 hours of community service. She will also have to pay about $800 in fines and court costs and complete an "Effective Decision Making" course, according to a sentencing order. If Speed successfully completes her probation term, her conviction could be expunged.

Pictured at right, Speed was arrested in May 2019 following a confrontation in the victim's Baton Rouge apartment.
***
This isn't for me. But. Different strokes for different folks. Tonight's Feel Good Story of The Day.

Many people work at multiple companies throughout their careers, rather than just one.

Not Walter Orthmann. The 100-year-old in Brazil has broken the record for the longest tenure at a single company, according to a press release last week from Guinness World Records. He's worked at one firm for 84 years and 9 days, as of January 6, when Guinness verified the record.

Orthmann started working as a shipping assistant at textile company Industrias Renaux S.A., now known as ReneauxView, in January 1938, according to the press release. He was 15 years old at the time and took the job to help support his family as they faced financial problems.

Good on you Walter.
***

Tonight's ONT has been brought to you by Open Carry.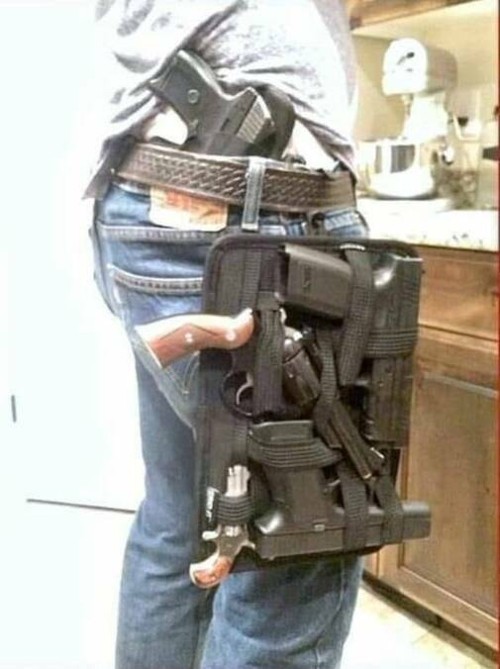 Notice: Posted with permission by the Ace Media Empire and AceCorp, LLC. Legal representation by the firm of Dewey, Cheatem & Howe, S.C. American Express not accepted.


posted by Misanthropic Humanitarian at
10:02 PM
|
Access Comments