ę Leaked Samuel Alito Draft Opinion Indicates:
SUPREME COURT HAS VOTED TO OVERRULE ROE V. WADE
|
Main
|
Daily Tech News 3 May 2022 Ľ
May 02, 2022
Monday Overnight Open Thread (5/2/22)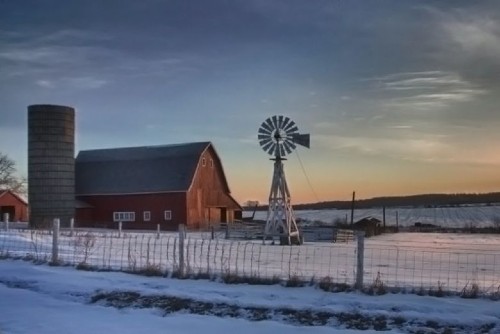 ***
The Quotes of The Day
Quote I

Musk, multi-billionaire, bought Twitter, a moribund internet platform widely known as the shallow end of the intellectual gene pool, playground for propagandists and professional liars -- excuse me, professional journalists -- and in the process, ripped the scab off the festering wound that is the puss-filled sac of insanity that is the American Left. Matthew Nogo
Quote II

"Evan has pledged not to caucus with either party and to maintain his independence," Kelsey Witt, the communications director for McMullin's campaign
That's because his lips will still be attached to Bill Kristol's dick. Too harsh?
***
Quote III

"There is no way in the world I can give him a decent Sixth Amendment preparation. It can't happen." Attorney John Hull
Quote IV

"I feel like a real man again," Malcolm MacDonald
***

Looks like someone needs more than a timeout.

Drivers are warned to keep their car keys away from easy access by burglars.

But perhaps they should also be thinking about people already in the house…?

That's a lesson one mum has learned, after her son helped himself to her car keys and took her car for a joyride.

The unnamed four-year-old managed to unlock the vehicle, get inside, then take it for a spin – all while wearing his pyjamas.
***

Yeah right. 'Mayorkas: Disinformation Board Will Not Target US Citizens' Why would we believe this lying sack of excrement?

Homeland Security Secretary Alejandro Mayorkas on Sunday claimed that the new Disinformation Governance Board would not monitor United States citizens.

According to the New York Post, Mayorkas also defended the newly appointed head of the Disinformation Board, Nina Jankowicz, over her ability to suss out disinformation.

Critics have pointed out that Jankowicz denied the credibility of the Hunter Biden laptop story, which has since been verified by The New York Times and other media outlets.
Will the new Disinformation Ministry call out Ukraine?
I'm not holding my breath, neither is Paul Joseph Watson.
***

It really can't happen soon enough.

Two Teams of Scientists Are Trying to Tell Aliens Where Earth Is Located

If a person is lost in the wilderness, they have two options. They can search for civilization, or they could make themselves easy to spot by building a fire or writing HELP in big letters. For scientists interested in the question of whether intelligent aliens exist, the options are much the same.
***

He's like a bad green pepper, he keeps showing up when you thought the aftertaste was gone. Oh yeah, we want to hear from Karl Rove.
***

A small SCOTUS victory for Christianity and Free Speech.
WASHINGTON — A unanimous Supreme Court ruled Monday that Boston violated the free speech rights of a conservative activist when it refused his request to fly a Christian flag on a flagpole outside City Hall.

Justice Stephen Breyer wrote for the court that the city discriminated against the activist, Harold Shurtleff, because of his "religious viewpoint," even though it had routinely approved applications for the use of one of the three flagpoles outside City Hall that fly the U.S., Massachusetts and Boston flags.
But when it comes to abortion Roberts will find a legal tax loophole to keep Roe vs. Wade as law.
So after I wrote this at about 6PM Central this came to my In-Box. Will we see the end of Roe vs. Wade?!
***

Is this a positive sign? Let us hope so.

From the Associated Press:

A school system in suburban Kansas City is eliminating over 100 jobs, including kindergarten aides and library clerks. Oakland, California, is closing seven schools. Other districts around the country are merging classrooms, selling buildings and leaving teaching positions unfilled in order to close budget gaps.

Public school systems are beginning to feel the pinch from enrollment losses tied to the coronavirus pandemic.

Money for schools is driven partly by student headcounts, and emergency provisions in many states allowed schools to maintain funding at pre-pandemic levels. But like the billions of dollars of federal relief money that have helped schools weather the crisis, those measures were not meant to last forever.
***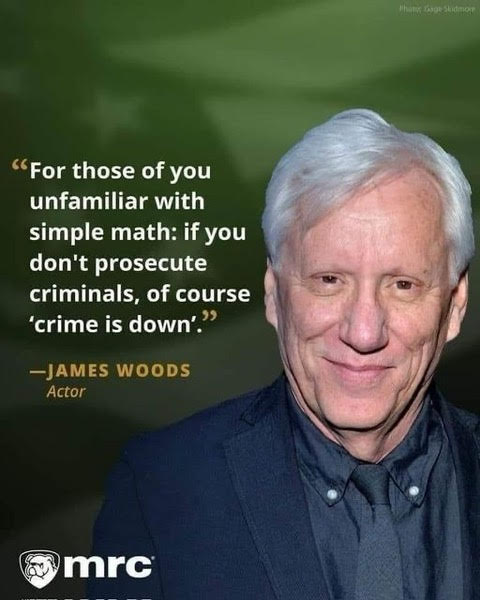 ***

Where's our money? 'Germany Files Case Against Italy with UNís Top Court Over WWII Reparations'
Oh yeah the UN will solve it.
***

We had one worthless president from Arkansas. We don't need another. Oh yeah, you have a snowballs chance in hell of winning the 2024 GOP Nomination.

Republican Gov. Asa Hutchinson of Arkansas said Sunday that he's weighing a White House bid in 2024 and that he would still consider running even if former President Donald Trump enters the race.

"You've got to get through, of course, this year. But that's an option that's on the table," Hutchinson, who is term-limited as governor, told CNN's Dana Bash on "State of the Union" when asked if he was seriously considering 2024 run.
Pressed by Bash on whether he would still consider running if Trump decides to seek the 2024 GOP nomination, Hutchinson said the former President's candidacy is "not a factor in my decision-making process."
***
(H/T)
***

Are there any countries that haven't gone bonkers?

A government source said: "The Justice Secretary is determined that our prisons up their game in rehabilitating prisoners to drive down re-offending, cut crime and protect the public.

"But wishy-washy, politically correct phrases like 'room' or 'client' dent public confidence in our ability both to reform and to punish those who have broken the law and caused harm to others. The Justice Secretary believes in calling a prisoner a prisoner."
***
***
As subscribers continue to flee in droves, the left-wing Netflix is taking an axe to its original programming development in an effort to rein in spending. The newest casualty: Meghan Markle and Prince Harry, whose planned animated series has reportedly been cancelled.

Netflix has dropped Pearl, the working title of the animated series that was created by Meghan Markle through Archewell Productions, the company the Duchess of Sussex and Prince Harry set up at Netflix last year, according to a report from Deadline.
***

Social Media, the doom of us all.

The feisty Irishman, who grew up in Swanlinbar, speculates that law enforcement learned about his relic of a firearm from social media, after a visitor to McGovern's home a few years ago snapped a playful picture of the gun and posted it on Facebook.

Ireland's police force, known as An GardaSíochána (Irish for "Guardians of the Peace"), told The Post it does not comment on named individuals, but did confirm it executed a search warrant.
***

Well Duh!!!! Of course there is no Unicorn Dust.

Clean energy has a dirty little secret, just revealed by MIT science writing student Shel Evergreen: Its "unsustainable" appetite for minerals and the dirty ways they're obtained.


From Evergreen's report for Ars Technica:

In South America's Atacama Desert, salt flats are dotted with shallow, turquoise-colored lithium brine pools. In the Democratic Republic of Congo, children chip at the ground for cobalt. In China, toxic chemicals leach neodymium from the earth.

All that extraction "presents humanitarian, environmental, and logistical challenges," she writes.

Scenes like those might already be familiar ground for those who aren't wedded to the green fantasy of clean energy. But what you might not know is just how much worse things are going to have to get for Mother Earth if the Greens (no relation) are going to "save" her.

The International Energy Agency warned last year that "to achieve net-zero carbon emissions by 2050, overall mineral requirements would need to increase six-fold."

"Those minerals have to come from somewhere, and that often involves harmful sourcing, increased greenhouse gas emissions, and limits on the mineral supply."

It's somehow news that we can't put minerals that we don't have into solar panels, electric car batteries, or wind turbines. It ought to be news — GIANT BOLD-TYPE HEADLINE news — that clean energy means increased carbon emissions.
***
The ONT Musical Interlude & Nyquil Emporium
On this day:2 May 2005
Eric Clapton joined former Cream members Ginger Baker and Jack Bruce for the first of four nights at London's Royal Albert Hall 36 years after they had split up. Tickets were changing hands for more than £500 on eBay and fans had flown over from the USA to witness the reunion, which Clapton aged 60, is said to have agreed to because of the failing health of the other former members of the band. via thisdayinmusic.com

I like Cream.
***
Born on this day:2 May 1936
English pop singer Engelbert Humperdinck (born Arnold George Dorsey), who scored the 1967 UK No.1 and US No. 4 single 'Release Me' and the hit 'The Last Waltz'. Humperdinck has sold more than 150 million records worldwide.via thisdayinmusic.com
***

"What did you do on vacation?"
"Why I went fishing and became a Genius Award Winner on the almost world famous Ace of Spades Overnight Open Thread."

A tourist fed pelicans in Key West. His response to state wildlife officers sent him to jail.
***
In today's throw-away it's nice that this Dad did the right thing. Tonight's Feel Good Story of The Day.

HEPATITIS HORROR I gave part of my liver to save my dying daughter from mystery hepatitis virus
***
Tonight's ONT has been brought to you by Clothing Fads.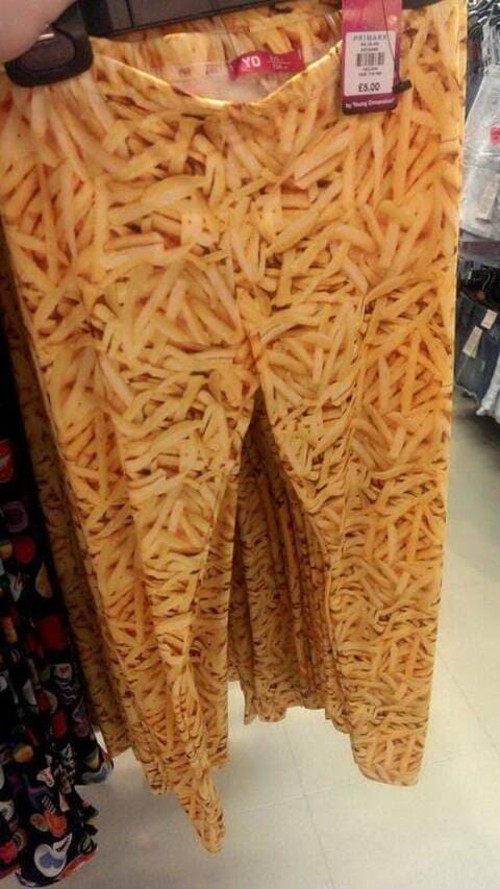 Notice: Posted with permission by the Ace Media Empire and its redheaded step-child AceCorp, LLC. No shoes, no shirts, no pants, no lingerie, no problem.


posted by Misanthropic Humanitarian at
11:00 PM
|
Access Comments