« Joe Biden's Sanctioning Russian Oligarchs Close to Putin.
Except the Ones Who Are Business Partners With Crackhead Whoremonger "International Energy Expert" Hunter Biden, Of Course.
|
Main
|
WSJ: CEOs Are Now Worrying, How Can We Avoid Becoming the Next Disney? »
May 02, 2022
Quick Hits
Romney wears a disguise in public to hide from Trump supporters.
According to a forthcoming book, Sen. Mitt Romney wears a hat in public to keep from being recognized by supporters of former President Donald Trump.

New York Times reporters Jonathan Martin and Alexander Burns write in their forthcoming book "This Will Not Pass" that Romney uses the disguise when dining out with his wife Ann in Palm Beach to avoid harassment by supporters of the former president.
Joe Biden used an alias in his emails to Hunter.
As usual, this was for illicit, illegal purposes -- to avoid compliance with FOIA laws. So when people query for "emails with Joe Biden," these emails won't come up.
And he used the name of a... fictional KGB spy as his alias.
Interesting.
Joe Biden wrote to his son Hunter and others close to him using the pseudonym "Peter Henderson" -- a fictional Soviet Union-era spy in several Tom Clancy novels who infiltrated the US government, emails show.

The messages contained on Hunter's abandoned laptop appear to indicate the then-VP started using the fictitious mole's moniker in October 2016 while forwarding a YouTube video to his son Hunter, brother Jim, daughter-in-law Hallie, as well as his sister and longtime political strategist Valerie Biden Owens.

Biden sent the message using an email address with a username of "67stingray" -- a clear reference to his beloved 1967 Corvette Stingray.

The name attached to Biden's "67stingray" account at the time was "Peter Henderson" -- which matches the name of the KGB spy in Clancy's popular Jack Ryan series, according to online fan pages.

Supreme Court rules unanimously that the city of Boston violated the Constitution in denying Christians the right to fly a "Christian flag" in a show of various flags representing the city's diversity.
As flags of all different groups and POVs were asked to submit their flags, Christians cannot be discriminated against.
That may seem obvious and incontestable, but it's not. The left contests it viciously.
This ruling could have some small but important precedential value down the road. There is an argument over whether or not the courts should treat Christians and Christianity differently and especially badly. As in the case of schools opening up their classrooms for student-organized afterschool classes -- schools routinely allow these for any purpose, but then some school administrators started making a special exception: Except for Christians.
And currently, of course, the left argues that the state can't just issue educational welfare checks to parents, and let them choose their own school and pay tuition with those checks -- which is done in some countries in Europe -- because that would end up funding Christian schools. Again, the left says: Christians must be treated differently. They must be affirmatively discriminated against.
I certainly don't think the leftists on the court would have joined a decision that moves the ball on this particular issue, but still, there's a little more weight today on the "No, you cannot discriminate against Christians" side of the balance.

NBC says that it's published 11 plagiarized articles -- but won't say which articles or who wrote them.
Boy the media sure is honest and always admits its errors!
A review by NBC News has found 11 articles written by a reporter over the last year that did not meet our standards for original material. The articles contained passages from other news organizations that were used without attribution.

In all cases, the passages were not central to the stories, but instead contained supplemental or background material that did not represent original reporting.

An editor's note has been placed on each of the articles, and the passages that were plagiarized have been removed.
In other words, you're covering it up.
Levi @Levi_godman · Apr 22 EU says gas payments may be possible under Russian roubles proposal without breaching sanctions - Reuters
@Seattleindepend1

The five states of grief

Denial
Anger
Brgaining
Depression
Paying in Rubles

Thanks to Kindeltot.
This guy promised, for every ten likes, he'd make Nancy Pelosi's ghoul-like ragged claws even bigger. He delivered.
You guys think I'm cruel?
DeSantis' social media manager Christina Pushaw is straight savage.
I'm starting to like Space Daddy.

Remember when Alexandria Donkey-Chompers claimed that anyone criticizing her secretly wanted to date her?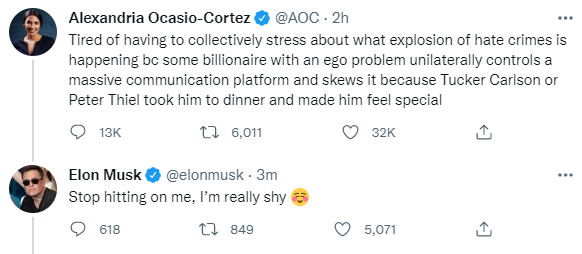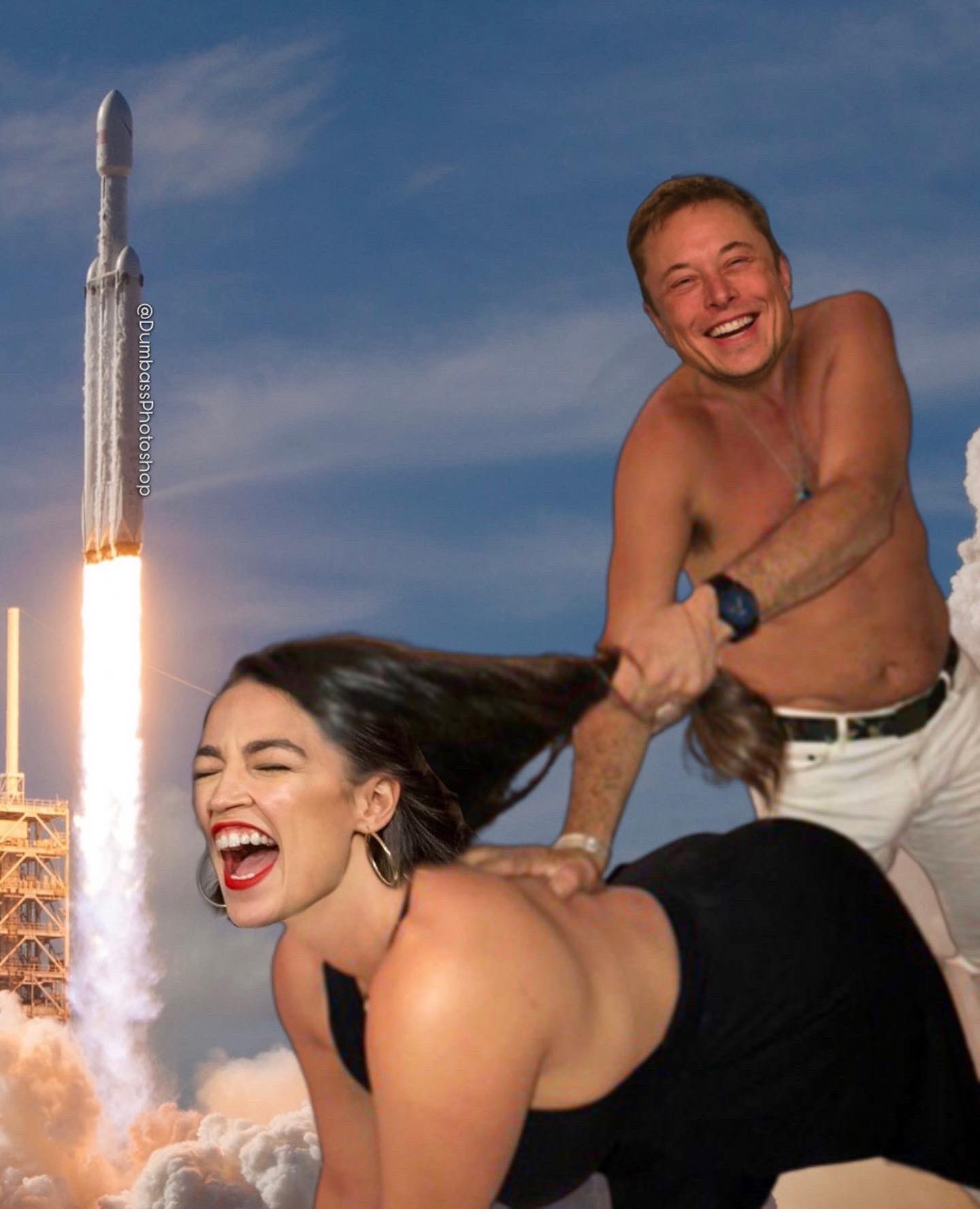 You should watch this:

The US Ministry of Truth account just launched, and already has 185,000 followers:
Don't worry -- a state censorship board is "just common sense," says Tater.
It's just about making sure that people have the right phone numbers to get information and supplies during emergencies, this "expert" says.
LOL.

posted by Ace at
05:35 PM
|
Access Comments