« Bunnygate Cafe
|
Main
|
Daily Tech News 19 April 2022 »
April 18, 2022
Monday Overnight Open Thread (4/18/22)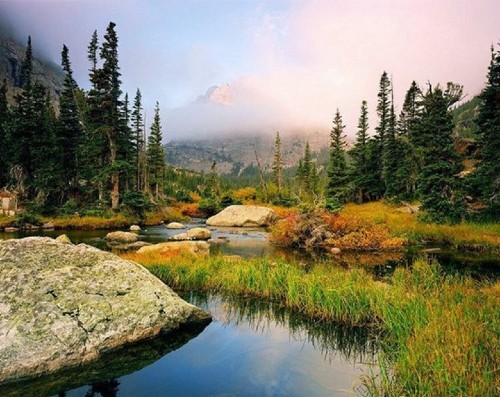 ***
The Quotes of The Day
Quote I

"Yes, I'm saying that I would not — we're not going to repeal the Affordable Care Act." Sen. Chuck Grassley (R-IA)
So why should we vote for you and your ilk? Please specify. And then you are surprised that Donald Trump rose to the prominence he did you old turd.
*
Quote II

"I think my family and I should have a prayer session next time I am on a plane. How do you think it will end?"Rep. Ilhan Nur (D-MN)
Hope you do it on a September 11th flight.
*
Quote III


"We shut down Kraken's global headquarters on Market Street in San Francisco after numerous employees were attacked, harassed and robbed on their way to and from the office.

Business partners were afraid to visit after being victimized.Kraken CEO, Jesse Powell
Quote IV

"What we're seeing here in Seattle is the systemic decriminalization of everything, all the way from farebox recovery to failure to register as a sex offender, and using the guise of equity and social justice so that there isn't any enforcement of laws. And what you get is higher crime and more evasion." King County Councilmember Reagan Dunn
***

Biden refutes Ace's earlier thread from today concerning the Easter Bunny redirecting the brain addled Biden.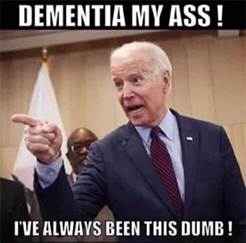 ***

Unlike Sen. Chuck Grassley (See Quote I), This candidate has serious beliefs.

Democrat and racial justice advocate Gary Chambers Jr. is running to become Louisiana's first black senator by burning a Confederate flag, smoking pot, raging against ginned up racial disparity, and claiming the South will rise again, on his terms.

He claims to be fed up with his state ranking poorly in health, education, infrastructure, and the economy. Chambers is using provocative language and radical imagery in his latest viral video called "Scars and Bars" to rile up his supporters and make a move for the Senate seat.

"Our system isn't broken," he says while setting the flag aflame. "It's designed to do exactly what it's doing, which is producing measurable inequity."

I'm not saying he's right. He's following his beliefs. And there is something about him that is believable. The only belief Grassley has is lining his pockets. And at his age he'll never spend the money he has accumulated in office. While he continues to vote in favor of laws which exempt him from the very laws us Peons have to live under.
Is she doing this because she believes in it? Or is it OK with a wink-wink, nod-nod of the US Chamber of Commerce to further her national aspriations?

South Dakota Governor Kristi Noem recently signed House Bill 1012, which "protect[s] students and employees at institutions of higher education from divisive concepts."

The legislation's seven-point definition of "divisive concepts" includes: "That any race, color, religion, sex, ethnicity, or national origin is inherently superior or inferior; That individuals should be discriminated against or adversely treated because of their race, color, religion, sex, ethnicity, or national origin; That an individual's moral character is inherently determined by their race, color, religion, sex, ethnicity, or national origin."

The new law effectively bans university requirements at state-funded universities that are based on Critical Race Theory's proposition that "America is institutionally racist and that people are inherently oppressive or oppressed based on skin color."

She has the high ranking RINO Sen. John Thune to guide her along the way.
***

Maybe this clown, the stellar military mind of Dick Blumenthal and Capt. Bill Kristol can go.

Sen. Chris Coons (D-Del.) suggested the U.S. may need to step up its military support for Ukraine if Russian President Vladimir Putin escalates further and repeats the horrific tactics used in the 11-year-old war in Syria.

"I deeply worry that what's going to happen next is that we will see Ukraine turn into Syria. The American people cannot turn away from this tragedy in Ukraine. I think the history of the 21st century turns on how fiercely we defend freedom in Ukraine and that Putin will only stop when we stop him," Coons said Sunday on CBS's "Face the Nation" when asked if he supported direct U.S. military involvement in Ukraine.

What Putin did was wrong. However, the US policy has been all over the map regarding Ukraine, Crimea and Syria for approximately the past 14 years.
We do not and should not send one US solider there.
***

Hmmm. I'm quite surprised. Chief Justice John Roberts really does have a grasp of the word "Taxes".

The U.S. Supreme Court on Monday rejected a bid by four Democratic-leaning states to lift a cap on federal deductions for state and local taxes put in place as part of a 2017 tax overhaul under Republican former President Donald Trump.

The justices turned away an appeal by New York, Connecticut, Maryland and New Jersey after a lower court threw out their lawsuit. The lower court held that the U.S. Congress had broad authority over taxes and did not violate the U.S. Constitution by placing a $10,000 limit on the amount of state and local taxes that individuals may deduct on federal income tax returns.
***

It must have been a fun place to work before Kevin Berling was hired as a lab technician at Gravity Diagnostics in Covington, Kentucky, in 2018.

A worker has won a $450,000 compensation case after colleagues went against his wishes and threw him an office birthday party, setting off his anxiety and ultimately leading to him losing his job.

Kevin Berling was hired as a lab technician at Gravity Diagnostics in Covington, Kentucky, in 2018. According to his lawyers, he had asked the company to avoid its typical birthday celebration when his came around, due to concerns it would trigger his anxiety disorders.

According to his complaint against the company, the office manager forgot about Mr Berling's request, and planned his office birthday party in August 2019.

The employee was left overwhelmed and had to leave the celebration to spend lunch hour in his car, according to the filing.

After the party incident, management held a meeting with Mr Berling about what had happened, setting off another anxiety attack.
***

When will the Biden Regime offer PFDs and swimming lessons to those on the southern border?

EAGLE PASS, Texas — Nine migrants drowned in the Rio Grande while attempting to illegally cross from Mexico to Texas in the past week. The drownings come in the midst of a recent, massive spike in traffic in the Del Rio Sector.

At least nine migrants died from drowning as they attempted to cross from Coahuila into the Eagle Pass area during the past week, according to a source operating under the umbrella of U.S. Customs and Border Protection. The source said there are likely many more deaths from drowning than have been discovered.
***
***
A brighter future for those who suffer from Pancreatic Cancer? Let's hope so.

A botanical drug based on an extract of Cyathus striatus fungus and a cannabinoid extract from the cannabis plant has eliminated 100% of pancreatic cancer cells—relatively selectively and without damaging normal cells—in experiments conducted on a cell model.

The fungus has been the subject of research to test its anti-cancer efficacy in Professor Fuad Fares' laboratory at the University of Haifa for about eight years.

It was selected as the preferred candidate for the development of a drug for pancreatic and colon cancer after showing better anti-cancer results than a variety of other fungi tested.
***

Who is David Leavitt? And does he really take himself seriously? If he does, he needs some serious couch time.
***

Since 2001 we have seen lone wolf types of attacks here in the USA. When will the next full scale terrorist attack take place?

Border Patrol stopped 23 people on terrorist database at southern border in 2021: CBP data
Over 1 million migrant encounters in 2022 fiscal year so far

Let's be honest. What is happening at the southern border is an open invitation to death and mayhem.
***
That my friends is a lot of tin foil.

Three companies owned by Austin-based conspiracy theorist Alex Jones have filed for bankruptcy, listing as creditors the parents of Sandy Hook Elementary students who have successfully sued him for defamation in Texas and Connecticut.

As part of the Chapter 11 bankruptcy, Jones paid $725,000 of his own money into a litigation settlement trust that now holds the assets of the three companies.

The trust is meant to pay damage awards to the families, according to the bankruptcy papers filed Sunday and Monday in Victoria federal court.

Another $2 million will be paid into the trust at a future date, the filings said, without listing the source of the money.
***
I'm not defending Turbo Tax or H&R Block or any other tax preparation company. However, Senator Warren (Dumber than a box of rocks) there is no such thing as a "Free Lunch".

Sen. Warren pushes TurboTax for answers about its efforts to block free tax filing

Just in time for Tax Day

As millions of Americans file their 2021 income taxes online today, Sen. Elizabeth Warren (D-MA) is demanding answers from Intuit about its popular TurboTax e-filing product.

In a letter to Intuit CEO Sasan K. Goodarzi, Warren says the company has used "extensive lobbying and adroit influence peddling" to prevent Americans from filing their taxes for free online.

The Federal Trade Commission (FTC) filed suit against Intuit in March for deceptive marketing, an action Warren calls "both welcome and long overdue." Reps. Brad Sherman (D-CA) and Katie Porter (D-CA) also signed onto the letter.

There is no excuse that tax forms and filing taxes be as difficult as they are.
***

He seems like a nice guy. Who will be celebrating Thanksgiving this year.

EXCLUSIVE: Fox News has obtained audio of a convicted murderer saying he's going to get Los Angeles County District Attorney George Gascón's name tattooed on his face because the prosecutor massively reduced charges in his case.

"I'm going to get that n-----'s name on my face. That's a champ right there. F---in' Gascón," says gang member Luis Angel Hernandez in a jailhouse phone call. The audio was first made public in an episode of "Tucker Carlson Originals" about Gascón called "Suicide of Los Angeles," which is now streaming on Fox Nation.
***
The ONT Musical Interlude & PBJ Sammich Emporium
On this day: 18 Apr 1975
Four Bay City Rollers fans were taken to hospital and 35 others required on site treatment after they attempted to swim across a lake to meet their heroes. The group were making an appearance at a BBC Radio 1 fun day at Mallory Park.via thisdayinmusic.com
Damn kids
&&&
Born on this day: 18 Apr 1939
Glen D.Hardin, from American rock and roll band The Crickets, who had the 1957 US No.1 single 'That'll Be The Day', the 1959 UK No.1 single 'It Doesn't Matter Anymore' plus over 15 other UK Top 40 singles. via thisdayinmusic.com
***

There's cheap and then there is Genius Award Winning Cheap.

Florida Man masqueraded as a Drug Enforcement Administration agent to secure a discount at a Wendy's restaurant, according to police who yesterday arrested the suspect for impersonating a law enforcement officer.

Investigators say Jesse Stover, 57, had been receiving the half-off discount for more than two years at a Wendy's in Bunnell, a city about 20 miles north of Daytona Beach.

But yesterday, when Stover (seen above) again sought the discount, a Wendy's manager asked to see his credentials. Stover, cops say, flashed a badge. When the manager asked to examine the badge, Stover reportedly became argumentative, prompting Wendy's workers to call 911.

The manager told police that Stover claimed to work undercover for the DEA, adding that he threatened to report employees to Wendy's corporate office for denying him the 50 percent discount.
***
Play stupid games. Win stupid prizes including the: Tonight's Feel Good Story of The Day.

Police in Philadelphia are still trying to sort through all of the evidence in what appears to be an attempted home invasion on Sunday night; one that resulted in one of the home invaders shot and killed by his intended victim.
Too misanthropic for Tonight's Feel Good Story of The Day? How about this one. I'm certain the Fabulous Mrs. Mis. Hum. can relate.
***
Tonight's ONT has been brought to you by Creative Protesting.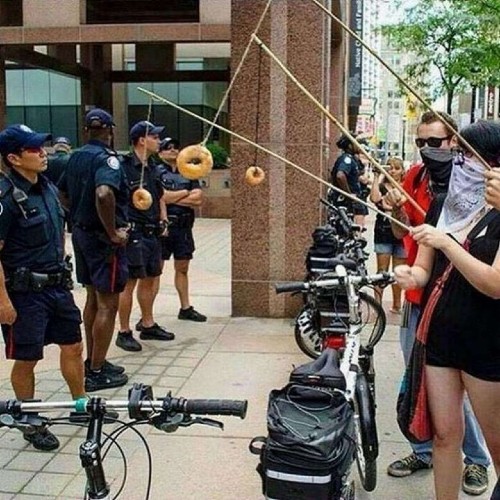 Notice: Posted with permission by the Ace Media Empire and AceCorp, LLC. No artificial colors or flavorings were used in this ONT production.

posted by Misanthropic Humanitarian at
09:57 PM
|
Access Comments