« Ed Buck, Longtime Democrat Donor, Sentenced to 30 Years For Drugging Gay Black Men and Killing Them;
Media Has Trouble Remembering Which Party He Donated To
|
Main
|
Governor Abbott Signs Agreement With a Mexican State; He Will Relax Border Inspections, In Exchange For the Mexican State of Nuevo Leon Stepping Up Border Enforcement »
April 15, 2022
Disney Faces Backlash From Normie Parents for Radical Stance on Grooming Children;
Will Transgenderism For Kids! (TM) Be the Waterloo for Wokeism?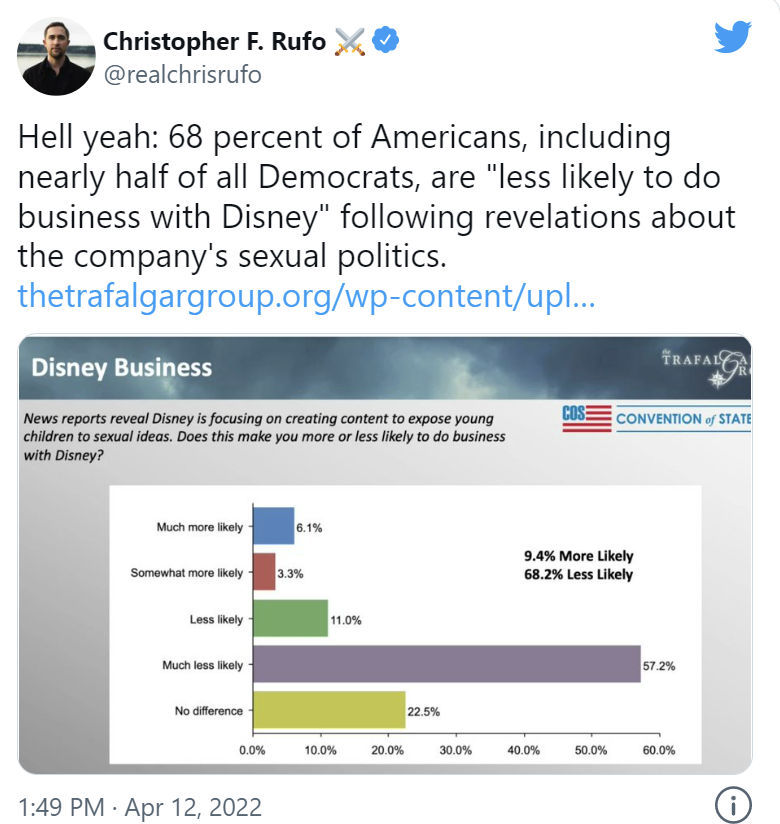 Bad polling for Disney, if you can believe it, on the question of whether or not tiny children should be sexualized by bent weirdoes with fucked-up agendas.
This is even a loser with Democrats... though not as much of a loser as you'd think it would be: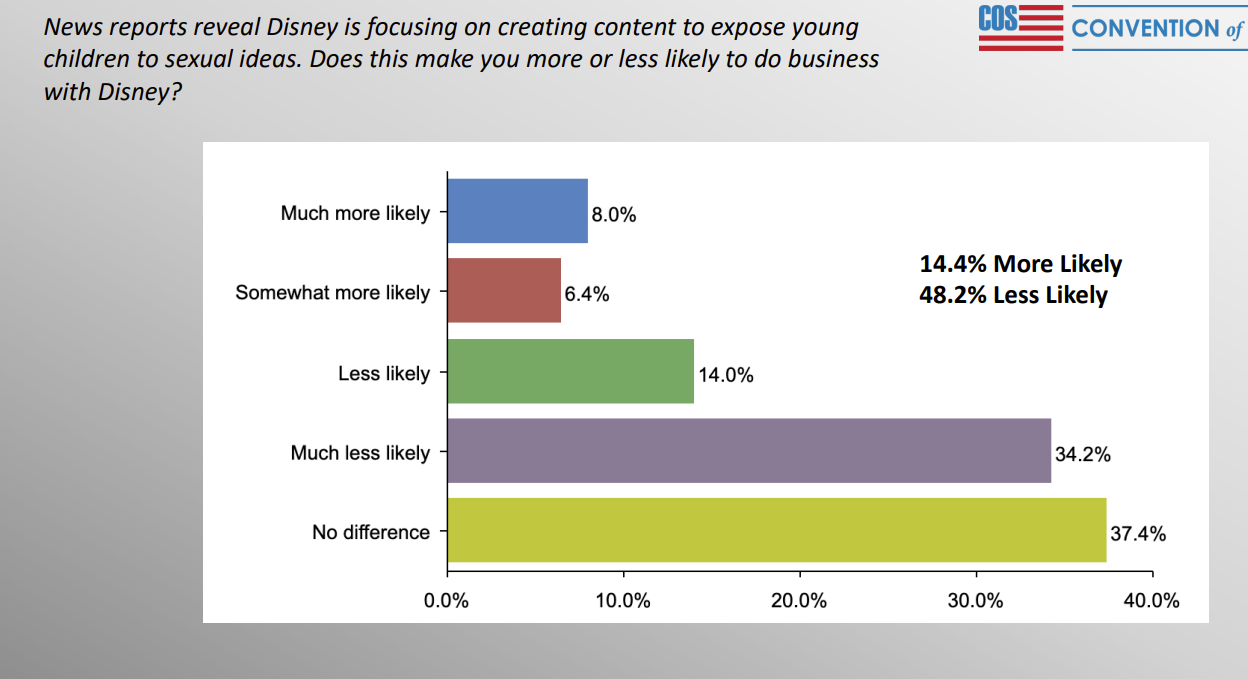 For comparison, 76% of GOP voters said they were "much less likely" to do business" with Disney over this, with another 9.3% saying they're just "less likely" to do business with the House of Horrors.
Meanwhile, Disney's stock price is down. Now, I don't mean their stock price is down just based on recent events. I mean their stock price is down over the last six months or so.
But it's down about 30% over the past six months, for various reasons, including the lockdowns their Democrat pals forced on them, and including the relatively poor returns the M-She-U is showing in the theaters and in Disney Plus subscriptions.
That 30% fall in stock price is not all due to politics (although, in a way: weren't the endless lockdowns just political posturing to show "We Democrats Believe In Science, Unlike Trump?"). But some of it is politics.
And in any event: Disney does not need to create additional firestorms for itself when it's already set billions of company value on fire.
A couple of weeks ago, Kevin Downey, Jr. at PJ Media wrote an article called "A Victim Too Far: How Transgenders Will Bring Down the Lefty Marxists Who Want to Destroy America."
Indeed, while the Propriety-Focused, Status-Seeking Upscale Suburban Liberal-Leaning Former Republicans were willing to tolerate the cities being set on fire for an entire summer as some kind of Racial Performance Art, and then were willing to let their near-adult children be turned into violent, unkempt pansexual Zapatistas by the expensive drug-and-sex resorts laughingly called "universities," and then were willing to be physically menaced by the zombie legions of drug addicted mental homeless lunatics set free upon the streets to seek their own Equitable Redistributions against the working and middle classes -- it may just be that the sexual grooming of their kindergarteners, first-graders, and second-graders into homosexuality and transgenderism might finally have been a Woke Bridge Too Far for the bien pensants.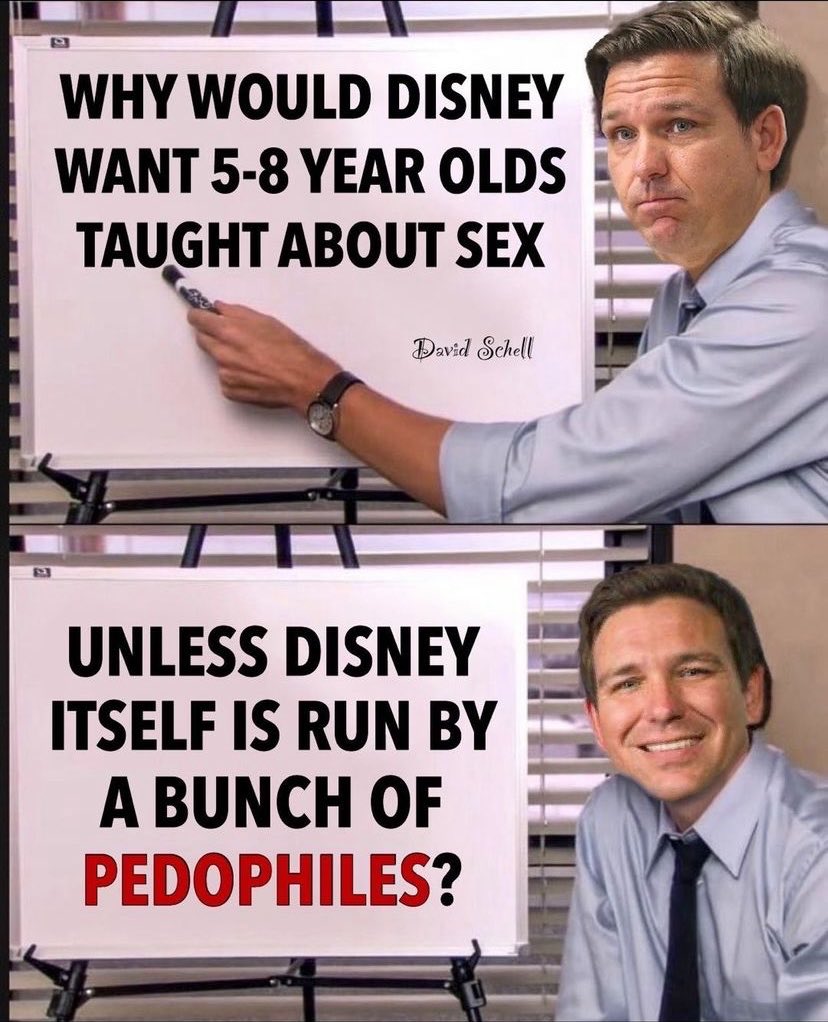 There are signs that even the Marxist propaganda media is beginning to have reconsider their role in what amounts to the first steps of re-running the 1968 German experiments in straight-up fucking the "bourgeois shame" out of very young children.
The LA Times actually dared to publish a transgender psychologist who now admits he's having second thoughts about "helping" so many children become trans. The Daily Caller:
Anderson, who claims to have helped hundreds of teenagers "transition," has considered leaving the field of transgender child psychology for fear of being associated with the "affirmative approach," according to the LA Times. The transgender psychologist said some medical practitioners are giving gender-confused children hormones and surgeries without thoroughly evaluating their mental health.

"This has gone too far. It's going to get worse. I don't want any part of it," Anderson told the LA Times.

Anderson insists patients undergo therapy and encourages youths to take their time and explore their identity before committing to sex change procedures, the LA Times reported. Other practitioners disagree with her approach.

...

Transgenderism has become trendy and young people influenced by social media are driving the massive uptick in people adopting trans identities, Anderson argued. Members of Generation Z were twice as likely to identify as transgender compared to millennials, three and a half times as likely as Generation X and more than twenty times as likely as Baby Boomers, according to a 2022 Gallup poll.

...

"To flatly say there couldn't be any social influence in formation of gender identity flies in the face of reality," Anderson told the LA Times. "Teenagers influence each other."

"What happens when the perfect storm -- of social isolation, exponentially increased consumption of social media, the popularity of alternative identities -- affects the actual development of individual kids?" Anderson said, according to the LA Times. "We're sailing in uncharted seas."
Indeed, there has been an explosion of kids suddenly self-diagnosing themselves with other mental illnesses that have become "trendy" and socially desirable, including dissociative identity disorder (multiple personality disorder), Tourette's, and various species of "neuroatypical" disorders (Asperger's, autism, etc.) There are channels of popular teenagers who either have these illnesses or claim to have these illnesses -- and, wouldn't you know it, their followers suddenly self-diagnose as having the same illnesses, too.
In England, even weakling coward drip Boris Johnson has announced that parents must now be involved any time a child "decides" to change his or her gender.
And seriously, Boris Johnson is a weakling disaster. He was led to this; he is not leading.
"We will have a ban on gay conversion therapy which to me is utterly abhorrent, but there are complexities and sensitivities when you move from the area of sexuality to the question of gender and there I'm afraid there are things that still need to be worked out," Johnson said.
One of the sickest little ploys the trans extremists have pushed into this process is the idea that if you push back at all at an eight-year-old's single statement that he wants to be a girl, that constitutes a species of "gay conversion," which is actually illegal in many states.
So the Trans Train is, by law in many states, a one-way ride only -- you can only affirm and promote transgenderism. It's actually illegal in many states to say "Maybe you should think more about this" or "maybe you'll grow out of this."
Nope, once a kid says anything like that -- even if it was put into her head by, say, a teacher -- that kid has a One-Way Ticket to Trans Town and if you try to take her off the train, Child Protective Services will put her back on.
So that's why Johnson is making that distinction between the capability of making a choice.
"These are novel concepts, we've got to be clear about that," he said. He then offered a few points on which he did feel confident. "I don't think that it's reasonable for kids to be deemed so-called Gillick competent, to take decisions about their gender--irreversible treatments that they may have. I just don't--I think there should be parental involvement at the very least.


"Second thing, I don't think that biological males should be competing in female sporting events...It just seems to me to be sensible. And I also happen to think that women should have spaces which are--whether it's in hospitals or prisons or change rooms, wherever-- which are dedicated to women.

"That's as far as my thinking has developed on this issue and if that puts me in conflict with, you know, some others then we've got to work it all out. That doesn't mean that I'm not immensely sympathetic to people who want to change gender, to transition and it's vital that we give people the maximum possible love and support in making those decisions."
That's not exactly Churchillian language but the guy is just an absolute pansy. This is something -- which is more than we could expect from him.
Also in the UK, British Cycling, the governing body for bowling -- nah, just kidding --
has banned transgenders from competing in women's events.
BTW, people say this a lot, but if there's "no advantage" to males competing against females -- how come you never see any "trans males" (biological females who say they're males) competing with males in sports?
Why is it always biological males beating the shit out of women? If there's really "no advantage," shouldn't it be like 50/50 as far as trans males and trans females dominating their cis-sex competition?
The organization banned "Emily" Bridges from competing against women. "Emily" had previously won as a National Men's Junior competitor in 2018.
"Emily" is a bit of special case -- "Emily" was still registered to compete as a man in international events, while competing "as a woman" in the UK.
But here's the better news: Sweet "Emily" was booted out of the women's division not because of any technicalities about what his overseas registration was but because women, in a supreme case of genital irony, grew some balls and threatend to boycott the race unless "Emily" was kicked out.
Well done, ladies! You better get your testosterone levels checked, because they may have just soared above the national average for "men."
A man who identifies as a woman has been ruled ineligible to participate in a women's championship cycling race in the United Kingdom after female competitors reportedly discussed boycotting the event.
"Emily" whined that he should be allowed to beat up on girls and if he wasn't allowed, that was mean and bullying:
"I have provided both British Cycling and the UCI with medical evidence that I meet the eligibility criteria for transgender female cyclists, including that my testosterone limit has been far below the limit prescribed by the regulations for the last 12 months. ... Despite the public announcement, I still have little clarity around their finding of my ineligibility under their regulations," he said.

"I have been judged despite a total lack of evidence against me, purely because I am trans."

Bridges also claimed he had been "relentlessly harassed and demonised" by the British media.
Suck my dick.
No, wait. Belay that offer.
The Daily Mail thinks that maybe the "woke spell" has broken.


Is this the landmark week when the tide finally began to turn against the relentless, pernicious march of woke fundamentalism?

For some time, our public institutions -- from Parliament to the NHS, BBC and even our great universities -- have been captured by identity politics promoted by a vociferous minority.

Of them all, one of the most toxic is trans extremism, which seeks to blur the line between sex and gender. It argues that a person should be allowed to self-identify as male or female.

On Wednesday, Boris Johnson grasped the nettle. Rightly acknowledging complexities in the transgender debate, he came out fighting for women by saying biological males should not compete in female sports.

Of course, around the dinner tables of the fashionable people who think they know best, this orthodoxy has been unchallengeable. Not any more.

In last Friday's Mail, three women launched a campaign warning that they and their supporters won't vote for any politician who can't answer the question of whether women can have penises. Millions have rallied round their flag.
That's a real thing. Labour leader Keir Starmer -- I think that's the name -- said he could not answer this puzzling question of whether women could have penises. JK Rowling and others said that would no longer vote for politicians who could not answer the question.

Then, in an invigorating blast of common sense, the equalities watchdog made crystal clear that organisations could restrict services -- such as changing rooms, toilets, gyms and refuges -- to a single sex.


And today we reveal that Health Secretary Sajid Javid is facing down activists by pressuring NHS bosses to exclude trans people from single-sex hospital wards to defend women's privacy and safety.

...

Labour, meanwhile, are a shambles on the issue. Barely a single one of their politicians can define what a woman is.
Well they're not biologists now are they?!
Meanwhile:
Texas child "welfare" "workers" quit over investigations into the provisions of hormone blockers to underaged children.
As I think Instapundit remarked, if we knew it would have been so easy to get them to quit, we would have done this long ago!
Morgan Davis, a transgender man, joined Texas' child welfare agency as an investigator to be the advocate he never had growing up.

Less than a year later, one of the first cases under Gov. Greg Abbott's order to investigate parents of transgender children landed on his desk.

...

He hoped it would be reassuring to the family to see a transgender man at the helm of the investigation. But the family's lawyer didn't see it that way.

...

"It hit me like a thunderbolt. It's true," he said. "By me being there, for even a split second, a child could think they've done something wrong."


Davis resigned shortly after. Since the directive went into effect, each member of his four-person unit has put in their notice as well.

While the attorney general's office has gone to great lengths to defend the governor's directive in court, The agency responsible for carrying out investigations into families of transgender children in Texas has been roiled by resistance and resignations as employees struggle with ethical questions.

More than half a dozen child abuse investigators told The Texas Tribune that they either have resigned or are actively job hunting as a result of the directive.


posted by Ace at
01:47 PM
|
Access Comments