« Gun Thread: Easter Edition!
|
Main
|
Daily Tech News 18 April 2022 »
April 17, 2022
Sunday Overnight Open Thread (4/17/22)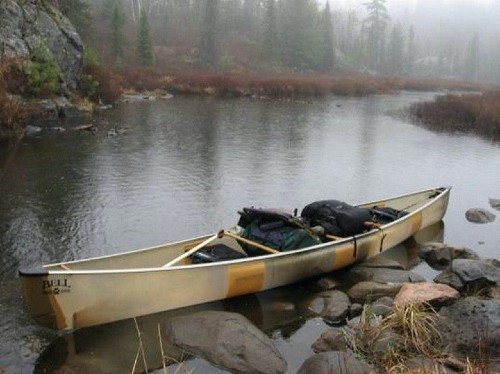 ***
The Quotes of The Day
Quote I

"The devotion to these progressive ideals is at the forefront of these schools. Instead of traditional math, science, literature, and history, our children are being exposed to gender theory and social justice at every turn." Unidentified Parent of student atE piscopal School of Dallas (ESD)
Quote II

"We pride ourselves on providing our visitors with an educational and fun experience and all efforts are made to keep our visitors and animals safe,"Essex County Executive Joseph N DiVincenzo Jr
Quote III

"By measuring microfibers released during the whole laundering process we found microfibre loss through domestic drying is a huge concern,"Dr. Kelly Sheridan, of Northumbria University in England, per South West News Service
***
The Comment of The Week
(Could that Mystery Click be back?)
***

This isn't something you see everyday. Or is it?
A gang of thieves stole a 60-foot long, 550-ton bridge in northeastern India for its lucrative scrap value, according to the Indian news agency Asian News International (ANI).

Police have arrested eight men, including two government employees, a police official said, per ANI.
***

It doesn't look like anyone brought nachos.

Happy hour: Margaritas given to kindergarteners during snack time leaves parents outraged

LIVONIA, MI – A kindergartner from Grand River Academy in Livonia, Michigan, brought a mixed drink to school.

Apparently five students tasted the pre-mixed margarita drink during snack time, and parents are wondering how it happened.
***
The viral Libs of Tik Tok account on Twitter was suspended for a second time on Friday, mere hours after the social media company reinstated the anonymous account for a previous violation of the "Twitter Rules."
***
***
AI, Social Media and the war in Ukraine.

Ukraine's IT Army, a government-directed force of volunteer hackers, is using facial recognition technology to identify dead Russian soldiers and send photos of the corpses to their families, The Washington Post reported Friday.

In a Telegram video reminiscent of those produced by the hacker group Anonymous, IT Army explained the process. "As a dead body is found and a photo of its [sic] made, AI will look for the accounts in social media as well as the accounts of a friend, relative, if there are joint photos in internet. Next, we notify a beloved one about the death of a soldier and attach a photo of the body. As of now, we have managed to identify 582 abandoned corpses and inform relatives," the English subtitles read.
***

I guess I'm not a fashionista. Enjoy modern fashion.
***

Yes. "The criminal justice system needs to do better."

South Carolina mall shooting suspect's bond set at $25,000, can go to work with ankle monitor
Jewayne Price was charged with unlawful carrying of a pistol
***

The wonderful world of purchasing a EV new vehicle. Hmmm.......options and accessories.

Tesla has stopped including its mobile connector with new car purchases, and will instead sell its Gen 2 (Level 1) bundle separately for a lower $200 price, Tesla CEO Elon Musk confirmed in a series of tweets. The mobile connector bundle comes with an adapter that allows drivers to charge their cars from a standard 110v household outlet, with other adapters available for purchase separately.
***

Research? We don't need to do any stinking reserach.

"That's Cooking Oil" – UK Extinction Rebellion Blockades the Wrong Truck

UK climate protestors have allegedly plumbed new depths of raw stupidity, but blockading the delivery of cooking oil.

Eco-rabble shut down Marble Arch: Extinction Rebellion mob cause traffic NIGHTMARE in London as they glue themselves to a limousine and eco-warrior Swampy scales the monument
***
Russians use the Handyman's secret weapon: Duct tape.

A Consumer Camera, Bottle Cap, and Duct Tape
What the soldier found is that the primary camera responsible for image capture is a Canon EOS Rebel T6i (AKA 750D), a DSLR camera launched in 2015 with a retail price of $750 but which is currently worth about $300 to $400 on the used market.
***

We really are a doomed society. Judas Fvcking Priest.

A Queens principal accused of using fraudulent schemes to boost his school's graduation rate can never again work with city students — but will get a $1.8 million desk job, The Post has learned.

Khurshid Abdul-Mutakabbir, who was removed as principal of Maspeth High School last July, won't return to any city school as a principal, according to a settlement of misconduct charges. But he can stay on the Department of Education payroll for another seven years.

Under Abdul-Mutakabbir, Maspeth HS created fake classes, awarded credits to failing students, and fixed grades to push kids out the door, the Special Commissioner of Investigation for city schools found, confirming exposès by The Post.

Instead of trying to terminate Abdul-Mutakabbir, as city investigators recommended, the DOE settled the charges on Jan. 25 by fining him $12,000 – and barring him from working as a principal.
***
The ONT Musical Interlude & Spiral Ham Emporium
On this day: April 17, 1987 - Carlton Barrett
Reggae drummer and percussion player Carlton Barrett of The Wailers was shot dead outside his house in Kingston, Jamaica. Joined Bob Marley and The Wailers in 1970, wrote the Marley song 'War'. Barrett was the originator of the one-drop rhythm, a percussive drumming style. via thisdayinmusic.com
&&&
Born on this day: April 17, 1934 - Don Kirshner
American music publisher, talent manager, and songwriter Don Kirshner who helped launch the careers of Neil Diamond, Bobby Darin, Carole King, Neil Sedaka and The Archies. Kirshner was hired by the producers of The Monkees to provide hit-worthy songs to accompany the television program and also served as a music consultant for almost two dozen TV series between 1966 and 1977. He died on January 17, 2011. via thisdayinmusic.com
***
FAIRVIEW HEIGHTS, Ill. — A man who works as the Easter Bunny at St. Clair Square Mall is accused of assaulting a Fairview Heights police officer Thursday night.

Police said the man assaulted the female officer and then ran through the mall around 7:00 p.m. Thursday. When officers caught up with him, they believed he was a threat and tased him to make an arrest.

The man, whose name was not released, was dressed in a bunny costume earlier that day. However, he was not wearing it during the altercation.
***

I wonder if there was a "Double Dawg dare you" leading up to: Tonight's Feel Good Story of The Day.

Janiece Jenkins was sitting at her desk when one of her students came running up to her in distress.

She realized he was choking and immediately performed the Heimlich maneuver on the boy, clearing his airway.

"I didn't really think, I just acted," Jenkins told NJ Advance Media. "I saw he needed help and I just sprung into action to help him. He couldn't breathe, his face was pretty pale and he had a look of desperation on his face."

The boy began choking on a water bottle cap after trying to open the bottle with his teeth as he squeezed on it.
***

Tonight's ONT has been brought to you by The Easter Bunny.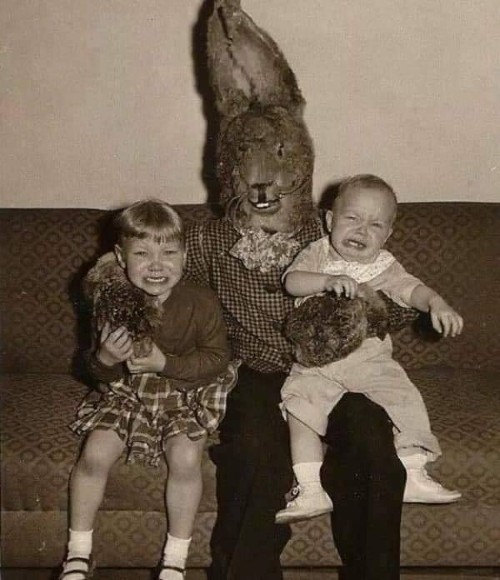 Notice: Posted with permission by the Ace Media Empire and AceCorp, LLC. Serving your ONT needs and wants since 2008.


posted by Misanthropic Humanitarian at
10:00 PM
|
Access Comments