« Donkey Cafe
|
Main
|
Daily Tech News 12 April 2022 »
April 11, 2022
Monday Overnight Open Thread (4/11/22) Minimalist Edition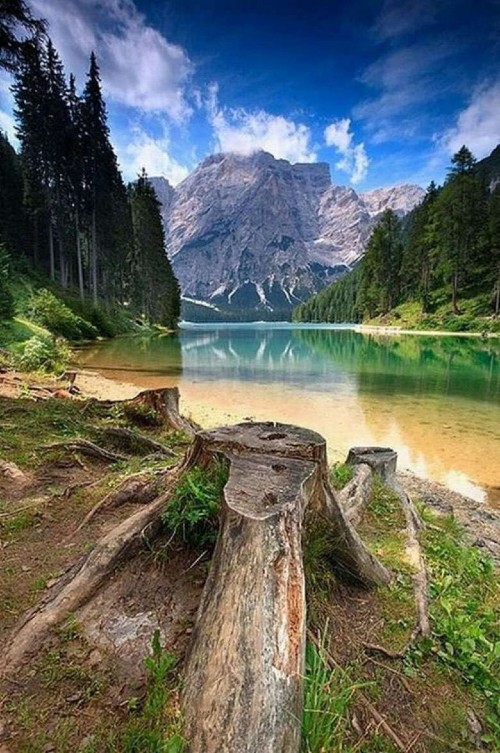 ***
The Quotes of The Day
Quote I

"We're seeing a huge boom in senior homelessness. These are not necessarily people who have mental illness or substance abuse problems. They are people being pushed into the streets by rising rents."said Kendra Hendry, a caseworker at Arizona's largest shelter
Quote II

"It's going to help save lives, reduce crime and get more criminals off the streets. If you commit a crime with a ghost gun, expect federal prosecution."***Pres. Joe Biden
Shut your pie hole you addled old man. The first charges to be dropped are always the firearm charges.
*
Quote III

"And I said some things that hurt people and I feel terrible about that. The gay community has been incredible to me my entire career. And I mean my entire career, from before I got started in this town. Actor Sam Elliot
Can't venture off the rez?
*
Quote IV

"I went behind the podium to collect my fifth place trophy and they kind of blatantly told me that Lia would hold the fifth place trophy and that I could pose with the sixth place trophy for photos and I would be mailed a fifth place trophy." Reily Gaines
***

We've been watching Western Europe, the USA and NATO spouting off about Russia vs. Ukraine. Where does Turkey fall into this geopolitical clusterfuck?

Turkey: Beware of Islamists Bearing Gifts
'Russian Oligarchs Are Welcome in Turkey'


Then there was what turned out to be a myth about the success of Turkish drones used by the Ukrainian army inflicting "huge" damage on the invading Russian columns. Drones, regardless of their capabilities, cannot be game-changers in a conflict with such vastly asymmetrical military might. The West must send jets, tanks, anti-aircraft, anti-armor and anti-ship missiles, and other weapons to Ukraine to repel Russia's Chinese-backed aggression -- fast -- or the US and Europe will soon find themselves enmeshed in wars even messier to fight.

What else does Erdoğan -- who is and always has been ideologically anti-Western -- think he can win from the West by his hoax charm offensive?

Erdoğan seems to think that just because the madman of Russia did something mad, he, the president of Turkey, can once again fool the West by posing as a pro-Western ally. Let's do a reality check....
***

Precise legal reasons do not matter when it comes to DTS. Orangeman bad and must be destroyed at any cost.

In a rare moment of focus on the January 6, 2021 Capitol riot, the House Select Committee recently took a break from prosecuting political dissidents to claim the violent protest was premeditated. Yet House Democrats impeached Donald Trump on Jan. 13, 2021 on the basis of claiming that riot was spontaneously triggered by the president's speech at the White House that day despite the first violent action occurring before Trump finished speaking.

"The president of the United States summoned this mob, assembled the mob, and lit the flame of this attack," GOP Wyoming Rep. Liz Cheney said in a statement announcing her intent to impeach. "Everything that followed was his doing."

The committee Cheney now serves on as vice chair, however, has embraced a new theory with claims the Capitol assault was a pre-planned attack by far-right extremists.
***
May I suggest buttered popcorn and a dark-roasted beverage that isn't Starbucks? Barista vs. Big Guy.

Tensions flared during a meeting between Starbucks CEO Howard Schultz and workers in Long Beach, CA on Friday, closing out a tumultuous first week for the returning executive.

Madison Hall, a 25-year-old barista and union organizer, says that the 68-year-old billionaire repeatedly bristled at and cut off their questions about Starbucks' handling of the growing union movement within the company.

"If you hate Starbucks so much, why don't you go somewhere else?" Schultz told Hall, they recalled.

Hall, who has been leading the unionization effort at the Second and Covina store in Long Beach, was offered a last minute invitation to the gathering by their manager on Thursday evening. The event took place in a conference room in a building near the Long Beach Airport, and was pitched to them as "an opportunity to meet with senior-level management," with little other context.
***

At least The Pony Express could defend themselves. USPS not so much.


USPS stops deliveries to California neighborhood after repeated attacks on mail carriers: Report

United States Postal Service suspended services in Santa Monica because one suspect accused of assaulting and threatening carriers 'has not been located or apprehended
***
The ONT Musical Interlude & Roller Dog Emporium
On this day: 11 Apr 1977
Alice Cooper played to an audience of 40,000 in Sydney, Australia, the largest crowd to attend a rock concert in the country's history. After the show Cooper was placed under house arrest at his hotel until he posted a bond for $59,632. That amount was the sum that a promoter claimed to have paid Cooper for a 1975 Australia tour he never made. The two settled when it was found that the promoter did not fulfill his part of the agreement either. via thisdayinmusic.com
&&&
On this day:11 Apr 1956
Travelling from Amarillo to Nashville, the plane that Elvis Presley was flying on developed engine trouble and was forced to make an emergency landing. The incident created a fear of flying for Presley. via thisdayinmusic.com
&&&
On this day: 11 Apr 1961
Bob Dylan played his first live gig in New York City at Gerde's Folk City, opening for John Lee Hooker. via thisdayinmusic.com
***

A couple of Geniuses to tickle your fancy this evening.............
Meth, concealed weapons & baby alligator........Genius Award Co-Winner.

COLLIER COUNTY, Fla. – Deputies found a live baby alligator inside a truck during a traffic stop Friday near 12th Street Southeast and Golden Gate Boulevard, the Collier County Sheriff's Office said via Facebook.

Deputies said Michael Marolla, 31, had the animal inside an open plastic tub in the bed of the pickup, along with two firearms.
&&&

Breaking the law. Breaking the law. Hey, he is the law. Genius Award Co-Winner.
***

It's nice to see a cheery vet story. Tonight's Feel Good Story of The Day.

A homeless dog that brought comfort to U.S. soldiers overseas will now get a chance to live the cozy life in America with one of those soldiers.

The three-year-old mixed breed became like family to Sergeant K. and his Army unit in Kosovo last year, after they found him looking for food around their base.

His daily visits and wagging tail soon became the highlight of their day, delivering comfort to those far from home.


Sgt. Kelsey bonded with the pooch he named Duke and wanted to get him to a better life, out of danger.
***

I was having way too much fun last night and this slipped between the cracks.......
Weekly commenter stats for week of 4-10-2022

Top 10 commenters:
1 [628 comments] 'TheJamesMadison, learning Bushido with Kurosawa' [88.16 posts/day]
2 [473 comments] 'Joe Mannix (Not a cop!)'
3 [423 comments] 'Insomniac - Outlaw. Hoarder. Wrecker. Honker.'
4 [410 comments] 'Puddinhead'
5 [390 comments] 'Wolfus Aurelius'
6 [359 comments] 'Tom Servo'
7 [355 comments] 'Skip '
8 [342 comments] 'Christopher R Taylor'
9 [338 comments] 'Sponge - FJB'
10 [307 comments] 'The Enlighted Buddhiklos'
Top 10 sockpuppeteers:
1 [302 names] 'The Enlighted Buddhiklos' [42.39 unique names/day]
2 [63 names] 'Count de Monet'
3 [51 names] 'Duncanthrax'
4 [47 names] 'as known to Miklos'
5 [37 names] 'OrangeEnt'
6 [34 names] 'Notorious BFD'
7 [29 names] 'pookysgirl blames the gubmint'
8 [28 names] '18-1'
9 [27 names] 'The ARC of History!'
10 [26 names] 'Helena Handbasket'
***
Tonight's ONT has been brought to you by one of Life's Truths.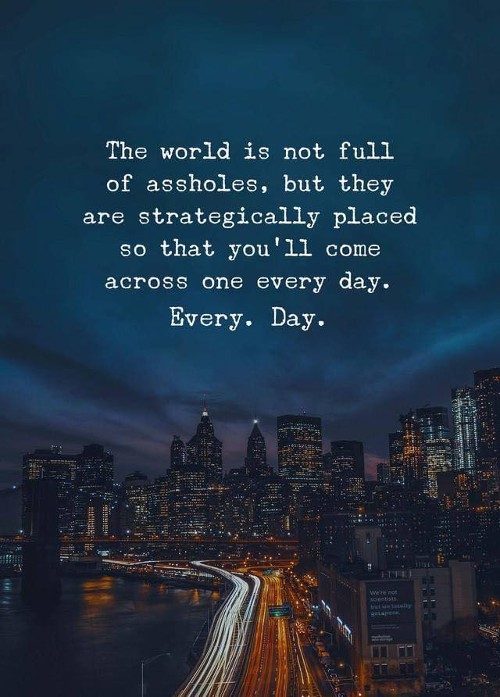 Notice: Posted with permission by the Ace Media Empire and AceCorp, LLC. The ONT is organic, or so we say.

posted by Misanthropic Humanitarian at
10:00 PM
|
Access Comments