« Saturday Morning Coffee Break & Prayer Revival
|
Main
|
Saturday Gardening, Puttering and Adventure Thread, April 9 »
April 09, 2022
Expert Thinking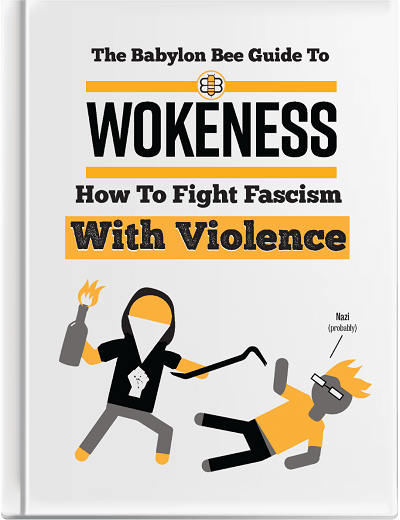 Inexpert, outsider thinking
There is a piece up at Spiked by Wilfred Reilly about why the experts keep getting it wrong.
And if you are keeping score, The Babylon Bee has a better record of predicting future events than many experts do. Pretty good for a satire site. Ditto Titania McGrath.
Wilfred Reilly:
One of the most intimidating things about being a 'heterodox' thinker is having to constantly say that 'the experts' are wrong.

If, online or at a cocktail party, you point out something as obvious as the fact that very few black Americans are fatally shot by police, you can expect to be deluged with citations to articles bearing titles like 'Know their names: black people killed by police in the US' and 'How unjust police killings damage the mental health of black Americans'. Best-selling and critically acclaimed books on race in America have titles like Open Season: The Legalised Genocide of Coloured People.

More broadly, if you express doubt about the idea of 'systemic racism' - perhaps because six or seven of the 10 most financially successful ethnic groups in present-day America are not white - you will no doubt be reminded to read famous books arguing that severe racial oppression is everywhere, like Ibram X Kendi's How To Be An Antiracist or Robin DiAngelo's White Fragility.

Similarly, should you criticise modern gender theory or the bizarre idea that human biological sex is complex and hard to define, you will inevitably be referred to an authoritative-sounding article, packed with data and infographics, like this one in Scientific American.

While I write from the centre-right, the same fate awaits those who ask difficult questions from the left.
Following comes an involved discussion of "monocultures". Then:
People with PhDs are surely at least as intelligent on average as the normal American citizens who find much of what they say to be insane. So here, I propose a specific mechanism by which 'experts' trapped in monocultures come to advocate for the absurd and nonsensical. My thesis: most truly bizarre theories arise when smart people adopt a premise that sounds plausible, even if it is factually incorrect, due to factors like peer-group pressure, and then reason forward correctly from that premise.

Reams of evidence for this claim await anyone reviewing the more implausible famous theories of our era. The idea of systemic racism - at least as defined by Ibram X Kendi and Robin DiAngelo - emerges from a single specific claim: any gap in performance between racial groups must be due either to racism or to actual 'inferiority' on the part of one of the groups. Thus it follows that, unless you're a literal racist who believes racial minorities are inferior, you must see all struggles or failures on the part of people of colour as evidence of racism.

The core claim of gender ideology is at least as simple and eloquent: 'gender' (roughly speaking, how masculine or feminine you feel in the context of current social norms) is a thing entirely different from biological sex. This argument is the entire underlying basis for the claim that a biological male with a nine-inch penis can 'become a woman', and thus that they can ethically compete in collegiate or professional sporting events against women.
Read the whole thing for challenging comparisons to faith, etc.
FOLLOWING, some issues in which the input of experts seems to have made a real difference:
Gretchen Whitmer "Kidnapping Plot"

The FBI is full of experts:
Verdicts In In Gretchen Whitmer Fake "Kidnapping Plot" Trial: Two Defendants Found Not Guilty, Hung Jury On Other Two Defendants
Defense attorneys had argued--successfully, it would appear--their clients were entrapped by the FBI; at least a dozen FBI confidential human sources and undercover agents working out of numerous FBI field offices were deeply embedded in the plot.
The more experts, the better . . . . .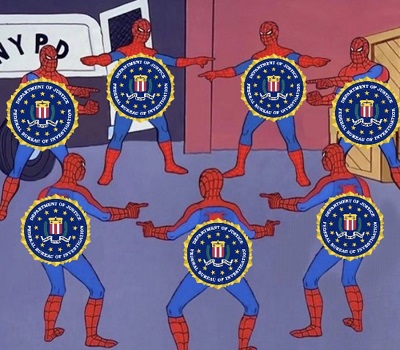 Conference on Disinformation and Erosion of Democracy
Okay, I'm not a big fan of Charlie Kirk or Ben Shapiro, but this is really how they made names for themselves. "The Experts" from the Regime Media cannot come close. Sad.
This is a sample of the student journalists' challenges to "the experts":
Have you ever wondered what it would feel like to attend a fire prevention speech delivered by an arsonist? Or perhaps a child safety seminar led by a pedophile? Well, that's exactly what it felt like Wednesday during the University of Chicago's "Conference on Disinformation and Erosion of Democracy," featuring some of the greatest promulgators of disinformation and illiberalism in American history.

Former President Barack Obama had the nerve to help open the event, although his administration famously spied on the Donald Trump campaign with a secret court warrant backed by the Hillary Clinton campaign-funded Christopher Steele dossier which, in an ironic twist, was the product of Russian disinformation. Democrats used this disinformation to repeatedly smear President Trump and undermine the integrity of the 2016 election.

Former chief advisor to the Obama administration David Axelrod moderated two of Wednesday's discussions. To this day, Axelrod still has the gall to repeat the debunked Russian collusion hoax. He even repeated it Wednesday. . .
See Ace's post yesterday for the brilliant response from The Atlantic's Editor-in-Chief to these students. America's Best and Brightest in journalism.
War in Ukraine
There were a lot of experts who got things wrong here. Why did the former chancellor of Germany celebrate birthdays in Russia? Why was he appointed to head up Gazprom just weeks before the invasion? Why did so many people think that Putin was bluffing when he had SO MANY troops on the border of Ukraine? Did Putin's experts give him bad information?
Texas to Secede?
I am surprised that Sensing Online is the primary source for this story back in March, since it sort of actually makes sense, in a certain way. Or maybe that's why it makes sense:
President Joe Biden today begged Texas Gov. Greg Abbott to lead Texas to secede from the United States a second time, promising that this time the secession will not be met with military resistance.

In a phone call late Tuesday afternoon, according to White House press agent Jen Psaki, President Biden explained to Gov. Abbott that because he has promised the Green left wing of his party never to allow increased oil production in the United States, his administration has been forced to beg Iran and Venezuela to sell oil to US refiners.

"Furthermore," said Ms. Psaki, "even Democrat members of Congress were willing to force through a vote mandating a ban on importing oil from Russia over the president's objections."

Unable to authorize increasing domestic oil production, and finding no foreign producer would sell (or sell more) oil to America, the president had no choice but to create a new foreign producer who would provide additional oil capacity to American who are shocked by record-breaking pump prices.

Hence the call to Texas Gov. Abbott, begging him to energize secessionists in Texas to re-establish the independent Republic of Texas and begin immediately to increase Texan oil production and sell directly to American refiners. . .
Music
Where did Western Swing come from? Bob Wills and the Texas Playboys remembrance with Merle Haggard:
Hope you have something nice planned for the weekend.
This is the Thread before the Gardening Thread.
Serving your mid-day open thread needs

posted by K.T. at
11:12 AM
|
Access Comments