« Gun Thread: Shootin' at WeaselAcres Edition!
|
Main
|
Daily Tech News 11 April 2022 »
April 10, 2022
Sunday Overnight Open Thread (4/10/22)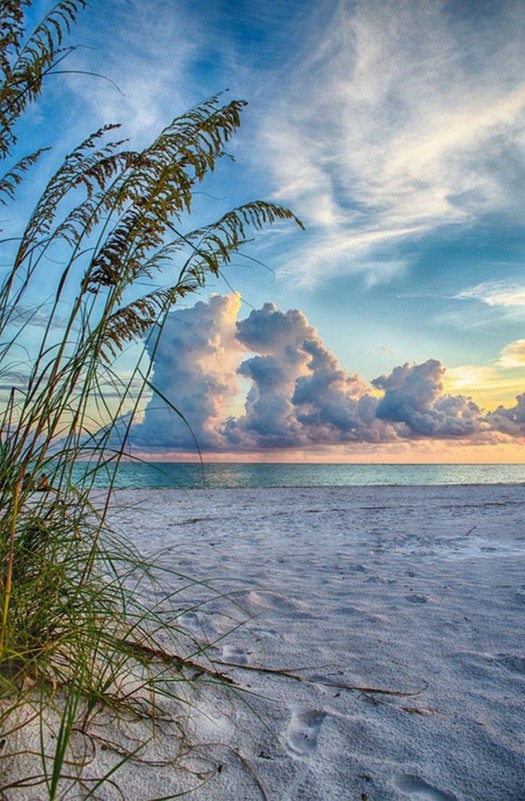 ***
The Quotes of The Day
Quote I

"Being a primary source in the sharing of that history — my history — and giving shape to a new national park has been exciting and fulfilling. It has proven to bring meaning to my final years." Betty Reid Soskin
Quote II

"Immediately I heard a voice inside my head saying, 'pay for the groceries'. I stopped to think for a second but then I heard again, 'Pay for the groceries Maria!'"Maria Balboa
Quote III

"So many workers have lost their jobs, yet he's rewarding the millionaires because he doesn't want them coming after him. We are being punished by a blatant and egregious double standard." Waitress Virginia Alleyne
Quote IV

"An obligation to receive the vaccine which a person objects to because it has been tested on cells derived from a human fetus, potentially an aborted fetus, does involve a limitation on the manifestation of a religious belief."New Zealand Justice Francis Cooke
***
The Comment of The Week

***

The Sun is a strange and dynamic place. No shit Sherlock.
Sunspot Activity on The Sun Is Seriously Exceeding Official Predictions

Weather predictions here on Earth are more accurate than they've ever been; trying to predict the behavior of our wild and wacky Sun is a little more tricky.

Case in point: according to official predictions, the current cycle of solar activity should be mild. But the gap between the prediction and what's actually happening is pretty significant – and it's getting wider. Sunspot counts, used as a measure for solar activity, are way higher than the predicted values calculated by the NOAA, NASA, and the International Space Environmental Service.
***

Paul Joseph Watson NSFW-Language
***
lA NY court fins in favor Trump golf courses. Quite the slap against former NYC Mayor.

A New York Supreme Court judge ruled that New York City cannot void the golf course contract with Trump Organization, saying former mayor Bill de Blasio was interpreting the contract in a way not as written.

The de Blasio administration notified Trump Organization on Jan. 15, 2021, that they were terminating the company's license for a golf course in Throgs Neck of the Bronx borough.

The city initially claimed that the Jan. 6 event at the Capitol was the reason behind this decision. But de Blasio officials changed course and stated that the city was canceling the contract because Trump Organization was incapable of attracting professional tournament quality events to the Ferry Points golf course.

The city cited the decision of the Professional Golfers' Association (PGA) to support its decision.

"The PGA's decision to cancel the 2022 PGA Championship at a Trump-branded golf course demonstrates that a key purpose of the License Agreement has been undermined," the city argued. "We believe it is clear that neither the PGA nor any similar tournament event organizer will wish to associate its event with the Licensed Premises as long as it is associated with the Trump brand."
***

The Senate is working on a Bi-Partisan bill. Shocking. And it appears Big Tech isn't too happy. This could be good. Although I am not holding my breath.

If you want to know how worried an industry is about a piece of pending legislation, a decent metric is how apocalyptic its predictions are about what the bill would do. By that standard, Big Tech is deeply troubled by the American Innovation and Choice Online Act.

The infelicitously named bill is designed to prevent dominant online platforms—like Apple and Facebook and, especially, Google and Amazon—from giving themselves an advantage over other businesses that must go through them to reach customers. As one of two antitrust bills voted out of committee by a strong bipartisan vote (the other would regulate app stores), it may be this Congress' best, even only, shot to stop the biggest tech companies from abusing their gatekeeper status.
***

Genie, bottle, some assembly required.


Fed-up managers declare WFH is over, as 77% say they'd fire you or cut your pay for not coming back to the office

About three out of five managers believe that remote work is on the wane and workers will be back in the office full-time by the end of this year.

And they're apparently prepared to use some tough tactics to get workers back at their desks.

About 77% of managers said they'd be willing to implement "severe consequences"—including firing workers or cutting pay and benefits—on those who refuse to return to the office, according to a recent survey by employment background check company GoodHire of 3,500 American managers.
***

The Sound of Silence is a song. It shouldn't be the theme of our "Medical Elites".

UPDATE: A Jaw-Dropping 769 Athletes have Collapsed While Competing Over The Past Year – "Avg. Age of Players Suffering Cardiac Arrest is JUST 23" – (VIDEO)
***

The following was forwarded to me by Nurse Ratched. Oh FFS!

The Owl and the KITTY-cat? Charity reworks Edward Lear's classic poem to teach seven-year-olds about trans rights... and drops the P-word for its 'linguistic connotations'
The poem has been renamed 'The Owl And The Kitty-Cat'
It forms the basis of a children's tale called 'Peter's Story' produced by charity Gender Identity Research and Education Society
Peter's Story is aimed at seven-to-11-year-olds and centres on character Peter telling a teacher one of his parents has transitioned to be woman named Rosie
Teacher then reads 'The Owl And The Kitty-Cat' to the class
***

It's not nice to fvck around with Mother Nature.

British bug-engineering company Oxitec is at it again. According to a new LA Times story, the company is planning to release millions more of its controversial gene-hacked mosquitoes in California in an effort to reduce the population of the nasty bloodsuckers.

Oxitec's new bug, called OX5034, is made from mosquitoes captured in Mexico. When males mate with females in the wild, a special gene inserted into its genetic code will kill future generations of female mosquitoes, effectively curtailing the insect's ability to reproduce. The company said only female mosquitoes bite, so they're releasing males, nixing the fear about being bitten by a modified bug.
***
The ONT Musical Interlude & Checkbook Balancing Emporium
Born on this day: 10 Apr 1959
American guitarist, singer, and songwriter Brian Setzer, guitar, vocals, The Stray Cats who spearheaded the neo-rockabilly movement of the early 1980s. They scored the 1980 UK No.9 single 'Runaway Boys', and the 1983 US No.3 single 'Stray Cat Strut'. He later worked with his swing revival band, the Brian Setzer Orchestra.via thisdayinmusic.com
&&&
Born on this day:10 Apr 1947
Jamaican singer songwriter and percussionist Bunny Wailer, who was an original member of reggae group The Wailers along with Bob Marley and Peter Tosh. A three-time Grammy Award winner, he is considered one of the long-time standard-bearers of reggae music. He died on 2 March 2021 age 73. via thisdayinmusic.com
***

The Living and The Dead Genius Award Winners this evening.

A toilet on the roof? Living Genius Award Winner.

Man flees Altoona police, throws toilet from roof of apartment building


Carlos Ortiz, 47, allegedly went to Nic's on 6th Avenue on March 27. He began to physically attack customers and struck numerous vehicles with plastic signs before striking someone with a sign. Witnesses told police he said he had a gun and threatened to shoot one of the victims.

When a female employee tried to get Ortiz to leave, he struck her with the sign and pushed her against a wall. He then chased after her when she tried to run back inside. Ortiz reportedly broke the mirror off of someone's car before going inside the store where he hit the female employee and then punched a man in the face.
&&&
Posthumous Genius Award Winner.

Belleview Police: Boy, 16, was fatally shot when he and friend tested bulletproof vest
***

And just like that he was gone. Tonight's Feel Good Story of The Day.

The Dothan Eagle reports that a Dale County, Alabama homeowner who was on the phone with a police dispatcher shot an alleged intruder in the head during the call.

According to the Eagle, "While the caller was updating dispatchers the suspect broke an exterior window of the residence and began to make entry. As the suspect entered the window the homeowner discharged a firearm striking the suspect in the head."

The previous Feel Good Story of The Day too Misanthropic? Another Tonight's Feel Good Story of The Day.

Diabetes successfully treated using ultrasound in preclinical study

Promising new research has raised the possibility of treating type 2 diabetes without drugs. Across three different animal models researchers have demonstrated how short bursts of ultrasound targeted at specific clusters of nerves in the liver can effectively lower insulin and glucose levels.
***

Tonight's ONT has been brought to you by Unsolicited Advice.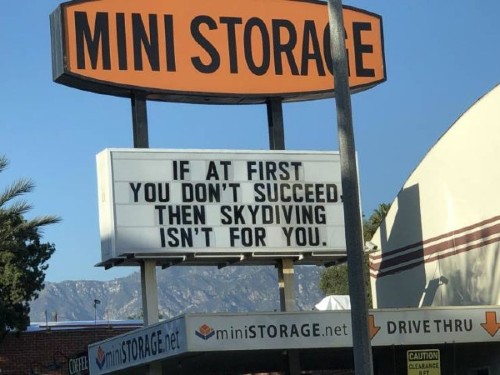 Notice: Posted with permission by the Ace Media Empire, its side kick AceCorp, LLC and supervised by the barristers of Dewey, Cheatem & Howe, S.C. No chipmunks or hamsters injured in the production of this ONT.


posted by Misanthropic Humanitarian at
10:00 PM
|
Access Comments