« Wolf and Bat Cafe
|
Main
|
Daily Tech News 8 April 2022 »
April 07, 2022
I've Been To One World's Fair, A Picnic, And A Rodeo, And That's The Stupidest ONT I Ever Heard!
Just a fair warning here. I'm going to open tonight's ONT with a bit of NSFW content: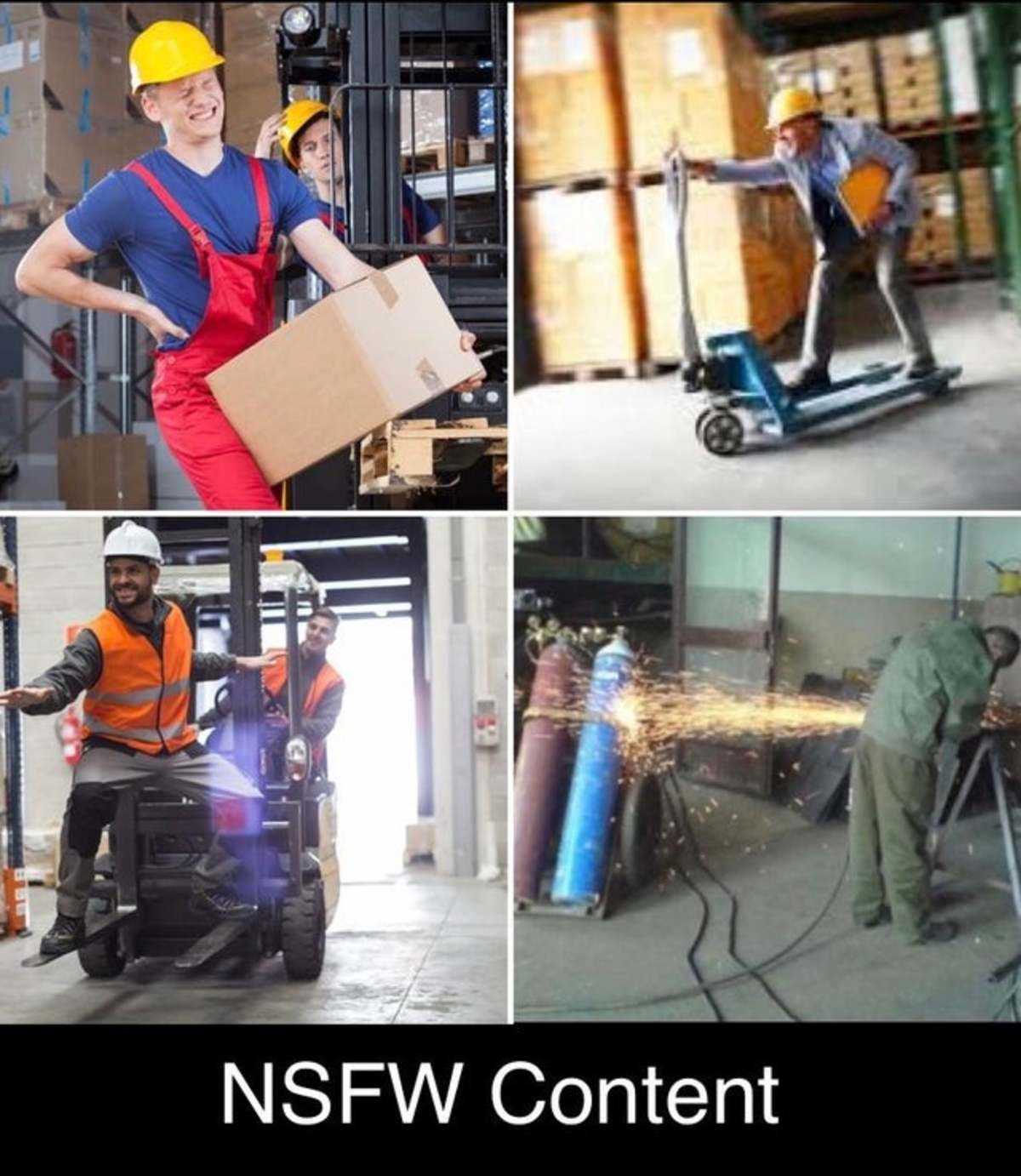 Commentary
Watching a film about communism, I realised I had been lied to as a child in China

It's an interesting story. She grew up in China, then moved to the US and discovered freedom, now she lives in Europe. Still, I wonder where she really stands, I'd love to have a conversation with her, to find out what she means by, and what she thinks "freedom" means. I wonder if she's a progressive, it's not a bad bet, she seems to be a perpetual student. She talks about the trappings of western life, but that's a result of prosperity, not freedom (and yes I realize that the later usually leads to the former). If she is a progressive, does she realize that it's a totalitarian ideology, just like the Maoist one from her childhood, only with guilded trappings. I dunno, it seems like it could be an interesting conversation.
Turning Point?

A Victim Too Far: How Transgenders Will Bring Down the Lefty Marxists Who Want to Destroy America

Will the tranny madness be the straw that breaks the Marxist left's back? I dunno, I truly thought it would have happened before now. I'll tell you this, however. If it does happen it won't be because of any organized "conservative" resistance, it'll be because the loony left gets too extreme for itself. How many blacks are all in on making transgenders the civil-rights-issue-of-our-time? Most of them still believe that racial equality is the only civil rights issue going on, being told to abandon that for a dude in a dress will not sit well with them. How many women are going to be willing to (figuratively) suck it up and deal with dangling male genitalia in their private areas? Sure, some of them are gung ho for it, but many aren't. And what happens when the wheel turns another notch and it's on to normalizing pedophilia? It would be the ultimate irony if the left destroys itself rather than the right defeating them.

On Russia
This first link is quite long, I'm not even through it all myself, but it is very interesting.
Finnish Intelligence Officer Explains the Russian Mindset
Authoritarian rule has followed Russian rule since the Mongol era. It hasn't changed since then. The name of the leader has changed but authoritarian rule itself has always remained the same. Russia sees itself as the heir to the Soviet Union, as it is in some respects.

There are 11 time zones in Russia. These huge distances also affect Russia. From the Polish border to Moscow, through to the Urals, is a plateau that is easy to attack with both horses and tanks. That is what has been done. Napoleon attacked, the Germans attacked, and so on. That idea is also in the genetic inheritance of the Russians, that someone is always attacking. "We will be conquered." They have no shelter, no mountains, no rivers. There are no lakes between the east and the capital. Geographically, Russia has always been easy to conquer, which also influences their thinking.

It's pretty interesting stuff.

Related: Russian Casualties in Ukraine: Reaching the Tipping Point

Not sure how much I trust CSIS, but here is their POV. You may judge for yourself.

Here's A Solution To Groomers That I Can Get Behind

Indonesian court sentences teacher to death for raping 13 students
"This guy was grooming girls and then having sex with them", trans groomer apologists will claim, "we just want to talk to trans children to let them know they're OK the way they are". Sure thing, Spartacus, and if you pull this leg it plays Jingle Bells. So, fair trade. You can talk to kids all you like about sex, but when we catch you with your pants down whispering "Don't tell your mom about this" you get a quick .45 round to the back of the head, deal?

Thursday Night Poll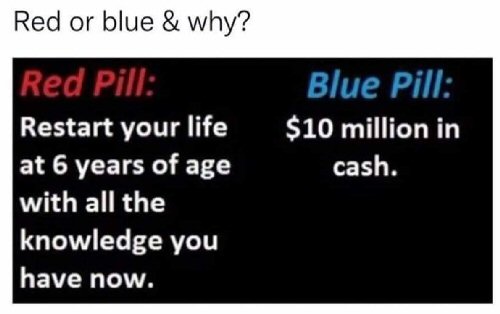 OK, Morons, which is it? Red pill or blue pill? On the surface it's a no brainer, if I could take all my current knowledge back to the early 70s when I was 6, I'd be worth billions today. No question. OTOH, I think I'd take the blue pill. I like who I am today, and I wouldn't want to give up my wife and kid hoping to do better by going 'round again. What say you?

The Real Thing
It's in a Leftist rag, but the article is interesting. I like the response of the Mexican politician, when told he should get rid of Coke because of its corruption: "We have a way to get rid of Coke. We will drink every last bottle."

Whoops
The Final Countdown
Disclaimer: The woman survives, the asshole husband is in jail, so all's well that ends well. I just couldn't resist the above title when I saw this story. And yes, I did sing it when I read the article.
Husband told wife to close her eyes and counted down from 10 before slitting her throat

Sleep Lost: None

Man Jailed for Murdering Toddler Killed by Inmates
I'm supposed to be against vigilante justice, and I suppose I am, but I have a hard time being emphatic about it.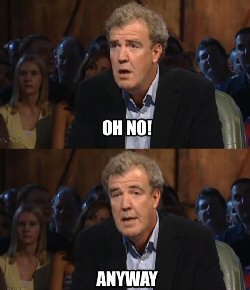 OUTRAGE!
Chinese outrage, but it's still problematic.
P&G apologizes after sparking outrage with social media post claiming women's feet smell '5 times worse' than men's
The story is trivial, but of course P&G did the requisite shuck and jive apology, etc, etc. What gets me is who cares? I mean honestly, why would you care. A company makes a claim in an ad "Women's feet smell!".......so? So what? Really, if it pisses you off don't buy the product, that'll teach them as well as anything. The sheer hysteria today "Sexist! Racist! "Boycott!" of absolutely nothing of consequence and thus absolutely everything seriously boggles my mind. My wife calls it a Muppet flail, after Kermit.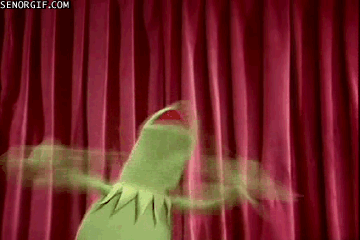 Muppet flail
Sometimes it seems that all of society is stuck in one giant, never ending Muppet flail.
Tonight's ONT is brought to you by springtime in Texas: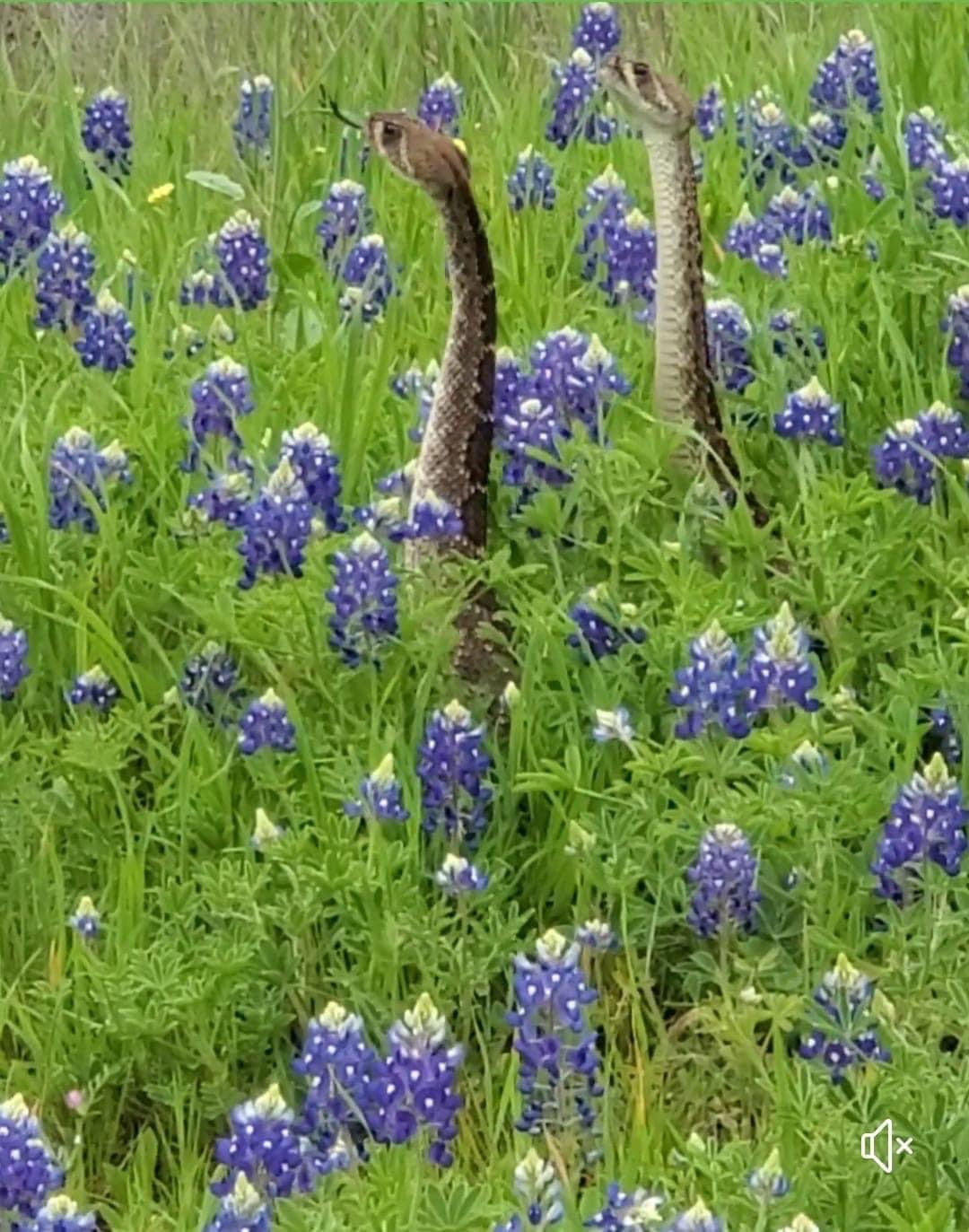 posted by WeirdDave at
09:49 PM
|
Access Comments