« Mid-Morning Art Thread
|
Main
|
Nurse Suspended From School -- For Revealing That Teachers Were Counselling 12-Year-Olds Students to Become "Trans," While Keeping This Secret From The Students' Parents' Backs »
April 07, 2022
Controversial Florida
Dave in Fla, Guest Monkey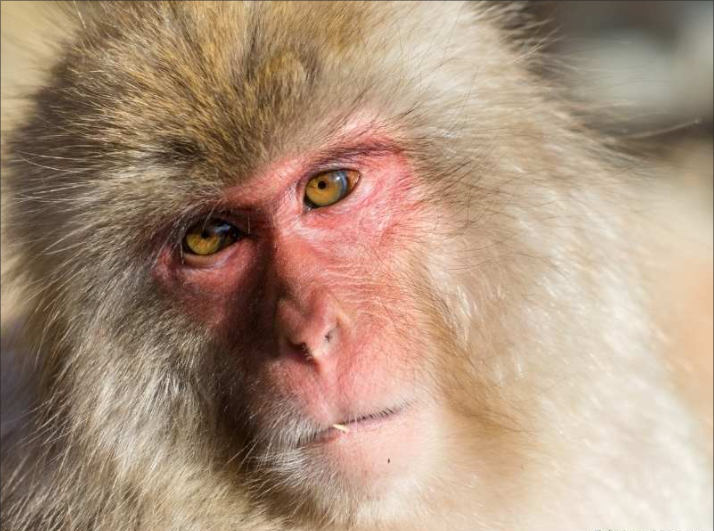 Politics is downstream from culture.
- Andrew Breitbart
As I have travelled throughout the country over the last year and a half I have noticed an interesting phenomenon. Whenever I tell people I am from Florida, the first response I always get is, "OMG! I love your Governor!". Ron DeSantis is a different type of politician. He is a populist first, and a Republican second. This means that his legislative priorities are based on doing what is best for the citizens of our state, not what is best for Florida corporations. This is different from the typical GOP politician, who is beholden to the Chamber of Commerce. While the interests of citizens and business often align, they don't always.

This really became apparent when the most visible corporation in Florida, Disney, decided to get into a snit over the Anti-Grooming law. Other Republican governors, notably Kristi Noem, would have buckled under the pressure and vetoed the bill, sending it back to the legislature for "corrections". Instead DeSantis stood his ground and publicly fought back. When Disney started to try to act tough, the legislature started considering repeal of the act that established Reedy Creek Independent District. This tactic was a gutsy hardball move that so far has shut Disney up. And it is a move that to date, no Republican legislature elsewhere would have made. It goes against the "conservative values" to play hardball with a corporation that is acting like a petulant teenager.
There is no doubt that our country is hanging by a thread. The leftist march through the institutions has taken a massive toll on our culture, and on the founding principles of morality and decency that are necessary for the functioning of a free society. We live in eternal pessimism for the future because institutional capture of schools, media, and federal government have made things look hopeless. It is just a matter of time until our cultural and political preferences are made effectively (or literally) illegal. We live on the cusp of 1984.
But in Florida, we are being shown a model of how to win the culture war. For the last few weeks, I have been puzzled why the hill the left is choosing to die on is allowing 5 year-olds to be groomed into becoming homosexual and transgender. While I consider abortion to be abhorrent, there is at least an intellectual consistency to supporting it. But the over the top, insane reaction to not being able to teach kindergartners about becoming trans is mind-boggling. Why this issue? Why now? Why is this the hill to die on?

I think that it is because in Florida, the left is seeing an existential threat and they have already lost too many important hills. They have to defend this one, no matter how out of the mainstream it is, because they have already lost on so many other issues. Ron DeSantis, and more importantly the Florida legislature, is rolling back the leftist agenda at a record pace. These aren't executive actions, these are actual laws that make leftist priorities illegal. It shows that the entire political class of Republicans in Florida is pushing back on cultural capture, and showing fortitude to stand up for the priorities of the voters who elected them. It is a model of how to win the culture war, and the left knows it. The fact that so many GOP legislatures nationwide are not emulating Florida is telling. Consider the legislation that has been passed in Florida over the last two years.
Anti-Grooming - The current leftist madness is being driven over the new law that makes it illegal to teach sex and gender theory prior to the 4th grade. Also part of the law is making sex education age appropriate, and making it illegal to hide sexual identification or gender dysmorphia from parents. Similar legislation just passed the Ohio House.
Voting Law Changes - Florida passed sweeping changes to voting laws to prevent absentee ballot fraud. Also part of the legislation is a ban on outside parties contributing money to "help" counties in their voting operations. This is directly targeted at Zuckerberg's 2020 election interference that enabled the cheating in Wisconsin and other states.
School Vouchers - The Florida school voucher program has been expanded to raise the family income threshold, and importantly to remove the requirement at students must first be enrolled in a public school. Parents can now send their children directly to charter schools and completely avoid the public school system.
Moment of Silence - All Florida schools must now hold a moment of silence each day. Teachers are prohibited from suggesting the nature of any reflection but expected to encourage parents to discuss with children how best to use the time.
Civics Education - High-school U.S. government courses must include "a comparative discussion of political ideologies that conflict with the principles of freedom and democracy". Taking this course is a requirement for graduation.
Intellectual Freedom - Surveys will be conducted to assess the intellectual freedom and viewpoint diversity at the state's colleges and universities. Expect the results to inform further legislation in future years.
Transgender Athletes - A ban on transgender athletes competing on women's high school and college teams.
COVID-19 Passports - A ban on businesses requiring proof of vaccination for customers or access to business property.
Vaccine Mandates - A ban on employer mandates for COVID vaccines without also considering natural immunity as equivalent to being vaccinated.
Gun Regulations - Restrictions on "unwritten policies" that violate the 2011 law that prohibits local gun regulations from deviating from state gun laws.
Anti-Rioting - Strict laws against rioting including indemnification of motorists who harm others when fleeing from danger. This law also restricts local sheriffs from choosing to not enforce rioting laws.
Social Media - Law that prevents social media companies from removing Florida and national candidates from their platforms by imposing fines of up to $250,000 per day that a candidate is banned.
Foreign Influence - State agencies and universities must report all gifts or grants from foreign sources greater than $50,000.
I am certain that I have missed several laws, but the 13 laws above offer a strong example of what can be done to fight and win the culture war. Most importantly, these laws are popular. As more of these "controversial" laws are passed, DeSantis and the GOP legislators are becoming more popular with the voters, and riding toward significant wins in November. Who would have guessed that enacting the will of your voters would be rewarded with electoral success?
The fact that DeSantis is not being widely emulated throughout the country is an indication of both the cowardice and corruption of the Republican party.
Want some memes?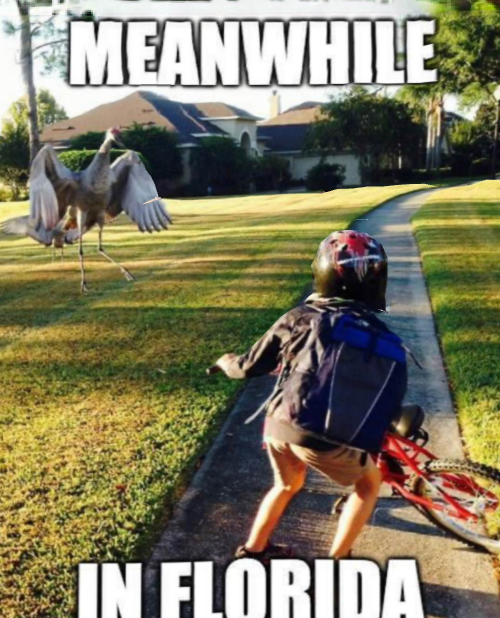 Sandhills are assholes. True story, driving through my neighborhood, two sandhills walked really slow across the road, blocking traffic 20 deep. Once they got to the other side, the flew off. Yeah, they can fly, they choose not to, just to piss you off.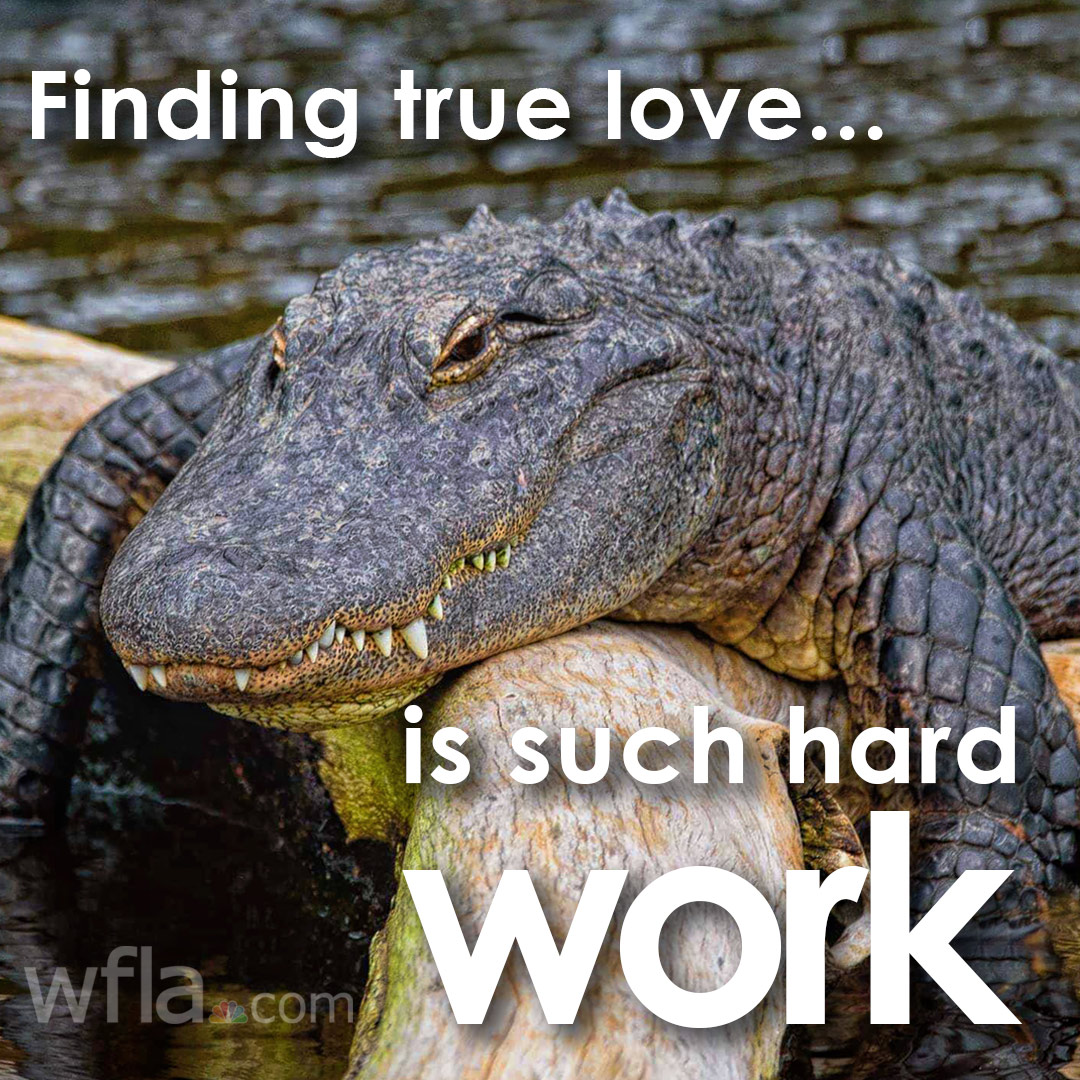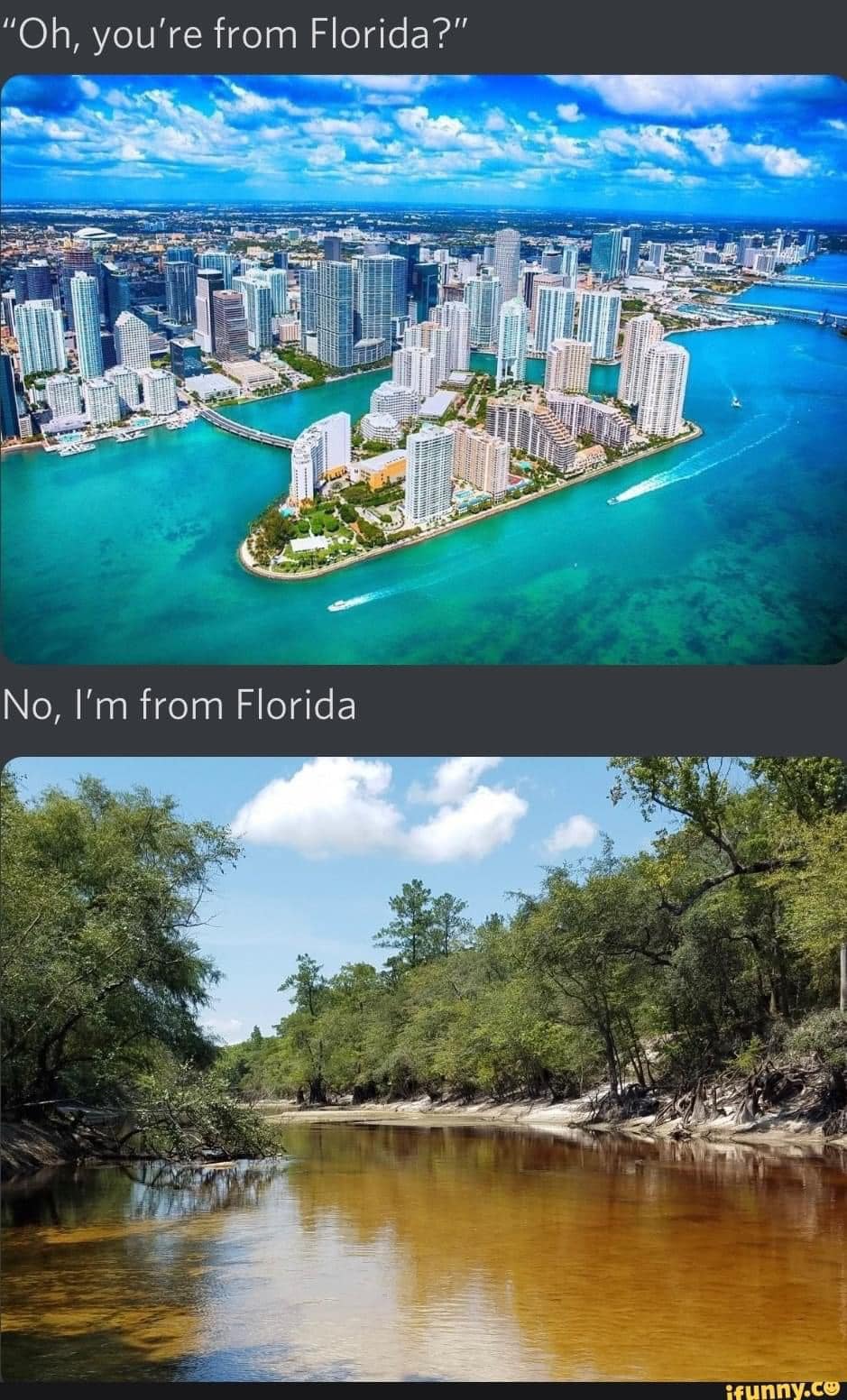 Yep, mostly swamp here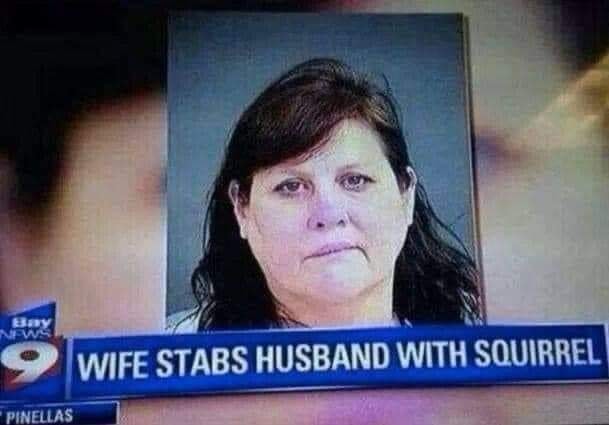 Never change Pinellas, never change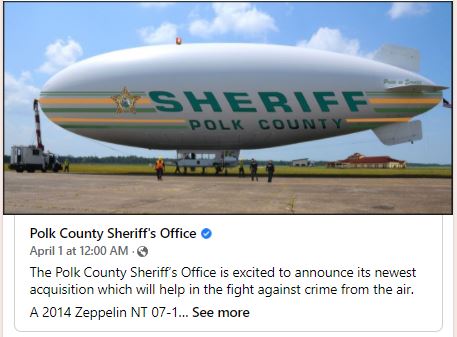 Pay attention to the date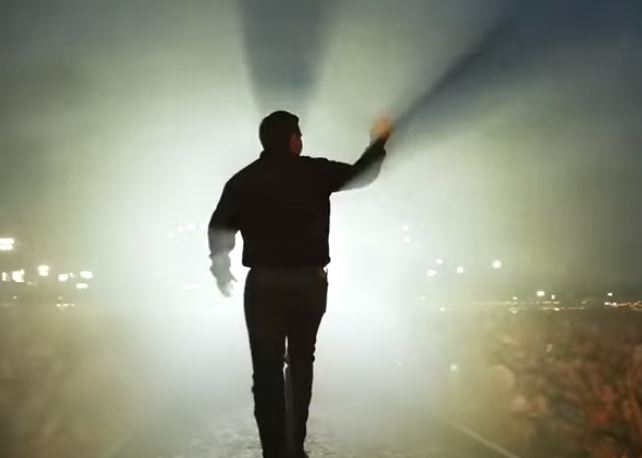 Rockstar
Now that you have chuckled at the memes, Who Dis?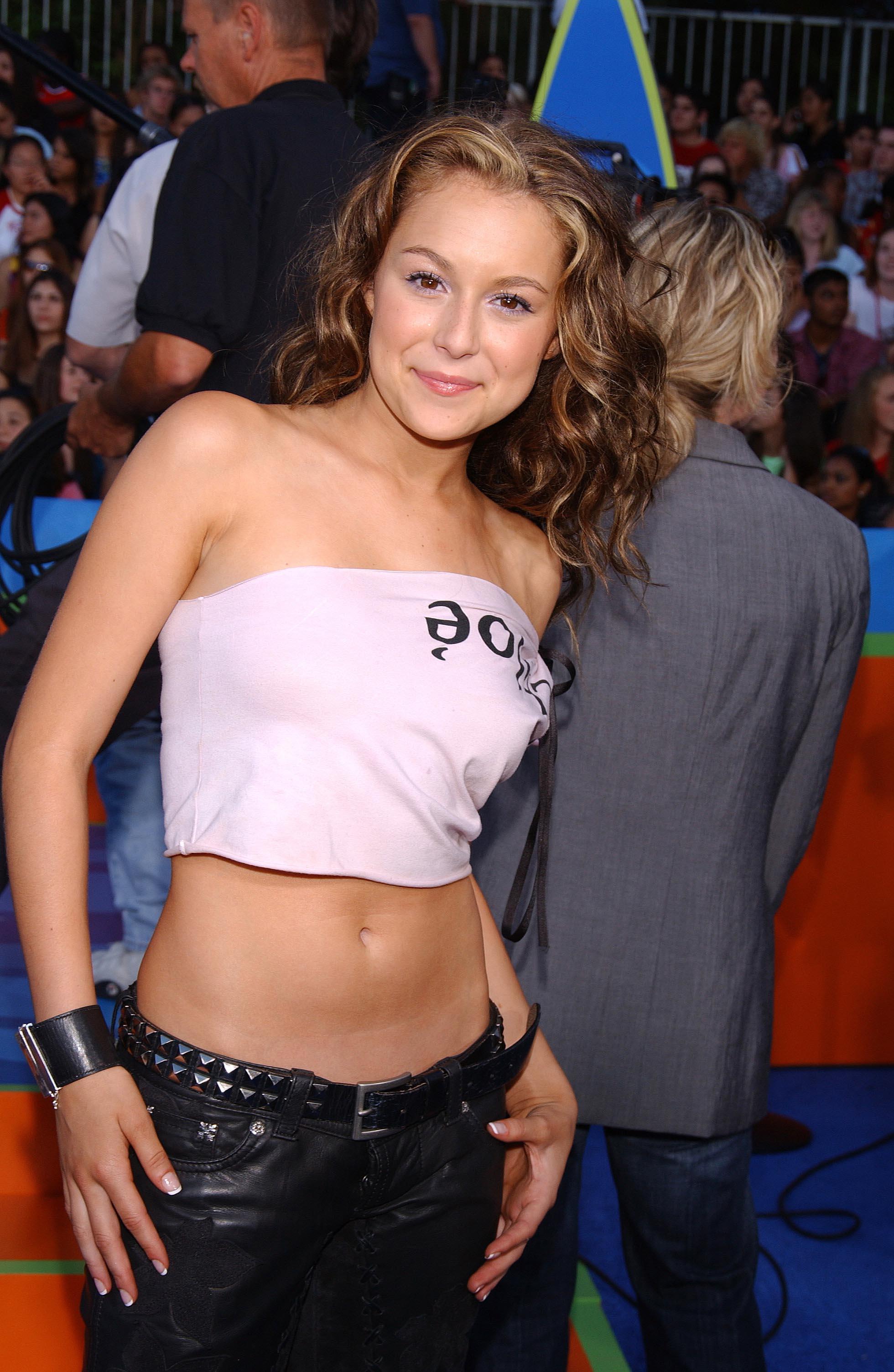 And for the 'ettes…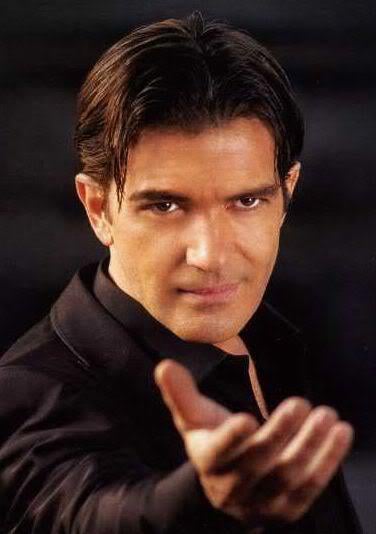 This rant has been brought to you by a Cuban sandwiches. I think I need to get one for lunch, they are very tasty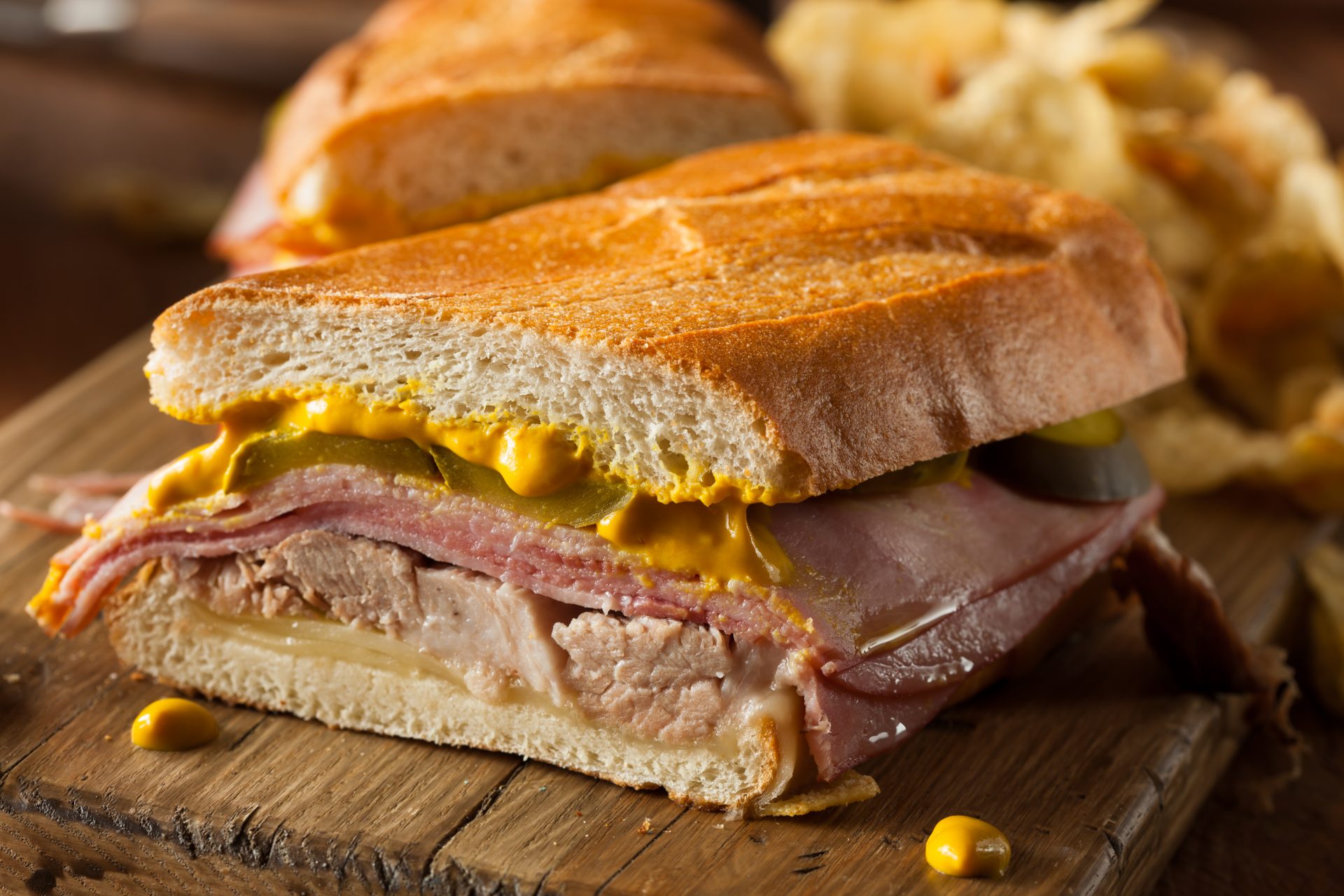 posted by Open Blogger at
11:07 AM
|
Access Comments