« Frantic Liberal Writes Warning to Democrats: This "Trans" Mania You're Wrapped Up In Is Destroying Children
|
Main
|
Peachy Keenan: Why Has Hunter Biden Rented a House in Malibu Directly Across the Street from a Rehab Clinic? »
April 06, 2022
Stacy Abrams Went From Having $109,000 to Having $3+ Million In Three Years of Making False Claims About Winning the 2018 Georgia Gubernatorial Election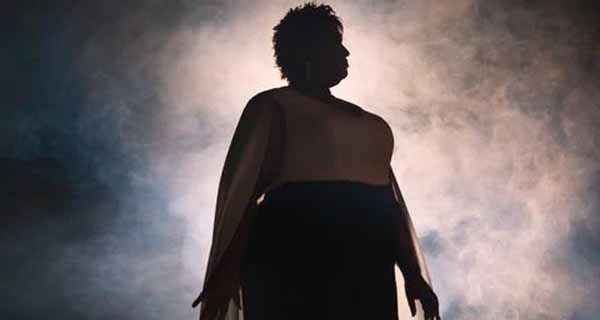 Never any deplatforming, or even any criticism, for a leftist making claims that an election was stolen.
She literally made millions by claiming her election was stolen, by giving one highly-paid speech after speech about this Dangerous Disinformation That Undermines the Pillars of Our Fragile Democracy.
And the leftwing media which shrieks about Trump's claim that the 2020 election was, in fact, #Rigged, just applauds her and Platforms her to spread more of this Dangerous Disinformation.
Stacey Abrams says she is now a millionaire.

The Democrat reports that she is worth $3.17 million, according to state disclosures filed in March.


That figure is compared to a net worth of $109,000 when she first ran for Georgia governor four years ago.

Then-gubernatorial candidate Brian Kemp criticized Abrams in 2018 for owing $54,000 to the IRS. Kemp defeated Abrams in the general election.

Now, as she launches her second bid for the office, the voting rights activist says criticism of her current status is ironic.


Abrams said she did not pay the self-employment taxes on time because her parents needed financial help.

"You can delay IRS payments. You can't delay cancer treatments," Abrams said at the time.

She also paid off student loans and credit card debt in 2019.

During a rally in Georgia in March, former President Donald Trump knocked her for living in "gorgeous multi-multi-million-dollar houses."

Abrams has not purchased a home for a price exceeding $1 million.

The $975,000 property she bought outside Atlanta is financed by a $760,000 mortgage, and she bought her parents a $370,000 house in suburban Atlanta in 2019.

...

Abrams, who released a book last year, also reports investments in a number of companies.

She was paid more than $700,000 over a three-year period as executive director of the Southern Economic Advancement Project.

It is unclear how much she is paying in taxes or how much she is donating to charity.
Spoiler alert: She's donating zero to charity. Progressives consider their very existence to be the ultimate donation to the world.
The fee range for booking Stacey Abrams to lie about the election being stolen from her and spread Dangerous Disinformation That Undermines the Pillars of Our Fragile Democracy is $80,000 to $100,000, this speaker booking agency says.
Must be nice. Must. Be. Nice.
Flashback: Jake Tapper's book about the 2000 election, subtitled, The Plot to Steal the Presidency.
He also lied for money.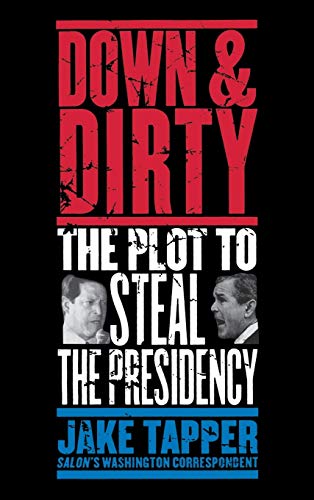 No one ever asks Fake Jake about this Dangerous Disinformation That Undermines the Pillars of Our Fragile Democracy.
Amazon still allows this Dangerous Disinformation to be freely sold on their site, despite it Undermining the Pillars of Our Fragile Democracy.

Meanwhile, Black Lives Matter took $6 million of the billion dollars it took in, much of it from woke corporations the Republican Party still gimps for, and bought a luxury mansion to use as a Party House.
Black Lives Matter leadership allegedly purchased a $6 million luxury mansion with cash in Southern California using donation money, according to a report from New York Magazine.

Black Lives Matter (BLM) leaders apparently wanted to keep the purchase of the 6,500-square-foot mansion secret, according to documents, emails, and communications regarding the acquisition.

The mansion, however, was occasionally used for creating online content for the radical, often violent, Marxist movement.

The revelation comes as the group faces federal scrutiny over misuse of funds.

...

According to New York Magazine, the mansion has "more than half a dozen bedrooms and bathrooms, several fireplaces, a soundstage, a pool and bungalow, and parking for more than 20 cars."

Documents reveal intentions for the house were in conflict, with some messages saying the house was to be used as a "safe house" for leaders whose lives had been threatened, while others said it was a staging ground for social media influencers to create content and spread the organization's message.

...

After the purchase, ownership of the Southern California mansion was transferred to an LLC in Delaware, which was established by left-wing law firm Perkins Coie -- home of high-profile Democrat election lawyer Marc Elias. This move allowed for Black Lives Matter to keep secret the true owner of the mansion, according to New York Magazine.
Black Lives Matter "workers" are using their media cachet and status as the World's Most Rapacious "Victims" to get their social media monopolist allies to remove all negative mentions of BLM's mansion buying spree.
More messages in the Signal channel show plans by the organization to monitor social media for negative mentions and "members using their influence with the platforms to have such remarks removed," according to the outlet.

"It's currently not possible to share the Post's article on Cullors's home purchases on Facebook because the site's parent company, Meta, has labeled the content 'abusive,'" New York Magazine author Sean Campbell noted. "At other points, Bowers and his associates direct a private investigator to look into BLMGNF detractors and journalists, including me."
Meta is FaceBook's new name, you might know.
And Conservative, Inc. keeps spinning for these anti-freedom monopolies.
And getting paid for it.
Must be nice.
Must. Be. Nice.

posted by Ace at
01:21 PM
|
Access Comments