« Daily Tech News 4 April 2022
|
Main
|
Mid-Morning Art Thread »
April 04, 2022
The Morning Report - 4/4/22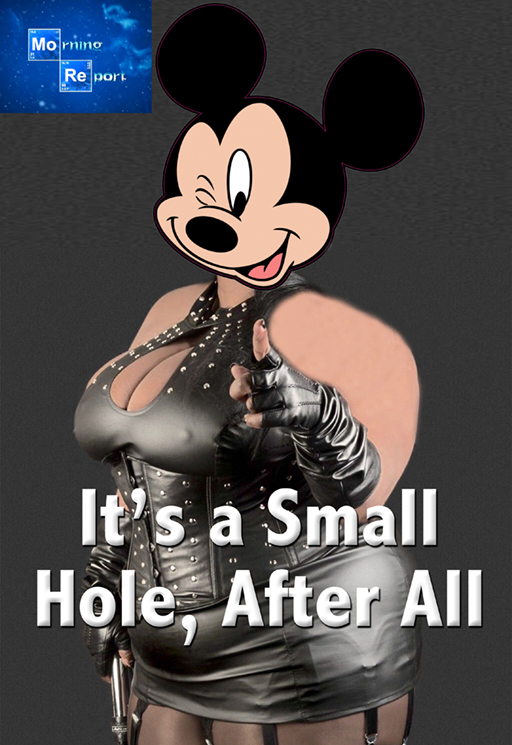 Good morning, kids. Monday, and yet again it's a link-a-palooza. For the most part it's overwhelmingly madness, disaster and catastrophe all over the place yet there are a few nuggets of hope in there. I suppose I'm an optimist because if I were a pessimist I'd have rearranged the order of that sentence. Well, whatever the hell is happening we're either at a tipping point or we're about to tip over into an abyss. But, I said I was an optimist so let me at least continue in that vein. More and more Americans including (at least anecdotally and from my own perspective) relatively reasonable liberals are repulsed by the destruction of their livelihoods, futures, and most especially their children.
Between what has happened in Loudon County vis a vis the targeting of parents for waking the hell up and protesting the rape of their children, mind, body and soul, the elevation of this Lia "John Thomas" Thomas to Rosa Parks status for destroying women's sports and now the horrifying revelations that the highest echelons of the Walt Disney Company are pushing the sexualization and transgender psychosis on our children, people have "woke" the hell up. After almost 60 years of deviancy being defined down to the point where sanity and normalcy is now viewed as deviant, we're probably now a year or so away from the decriminalization of pedophilia. That is, if nuclear war does not erupt or our entire economy doesn't collapse in on itself first, but I digress.
That brings us to the Supreme Court of the United States. If you thought Ruth Bader "Meinhoff" Ginsburg was bad (and being general counsel for one of the worst anti-American front groups in history, the ACLU, is pretty damn bad), or Sonia "wiseass Latina" Sotomayor was horrible, or even the reprehensible fraud posing as Chief Justice who brazenly acts a one-man Congress to rewrite and make kosher what's unconstitutional, then you ain't seen nothing yet.
. . . investigative journalist Paul Sperry revealed Saturday that Jackson "heard horrifying details of 'sadomasochistic' torture of young kids — including 'infants and toddlers' — yet challenged the disturbing evidence presented by prosecutors and disregarded their prison recommendations to give the lightest possible punishments in each case."

Not only that but "in some cases, she even apologized to some of the kiddie-porn perverts for having to follow the statutes, which she called 'substantially flawed.'" Jackson repeatedly "made excuses for the sex fiends' criminal behavior and cut them slack in defiance of investigators and prosecutors — and sometimes even probation officers serving her court — who argued for tougher sentences because the cases were particularly egregious or the defendants weren't remorseful." This contradicts Biden's handlers' claims that her light sentences for child pornographers were "mainstream" and within "normal range."

The details are stomach-churning. "In July 2020," Sperry reports, "Jackson gave the bare minimum sentence to a defendant convicted of distributing images and videos of infants being sexually abused, and who had boasted of molesting his 13-year-old cousin, even though she knew the defendant refused 'to take full responsibility' for his crimes, a transcript reveals." The offender whom Jackson ensured got off lightly had posted a nude image of a two-year-old girl and a video of sex with a prepubescent girl. . .

. . . Jackson even apologized to one child pornographer as she sentenced him, saying: "This is a truly difficult situation. I appreciate that your family is in the audience. I feel so sorry for them and for you and for the anguish that this has caused all of you." This was a habit: to another, she said: "I also feel terrible about the collateral consequences of this conviction," adding that "sex offenders are truly shunned in our society, but I have no control over the collateral consequences."

As revolting as all this is, it doesn't look as if it's going to derail Jackson's confirmation.
The writing is on the wall, people. Pedophilia will be decriminalized within a year, regarded (as in "propagandized") as normal within two and anyone who objects will be charged with a hate crime within three and imprisoned. Somewhere before that, an incident will be fabricated, much like what happened to Gibson's Bakery, the Masterpiece Cakeshop and Memories Pizza, that will cause the ruination and targeting of an innocent party, perhaps even involving their own child. And just like the others, it will be pour encourager les autres.
If you want to know how alone we are politically vis a vis the GOP, take a gander at the typical idiocy of Roy Blunt.


"She's certainly going to be confirmed. It will be a high point for the country to see her go on the court and take her unique perspective to the court. I don't think she's the kind of judge that will do the work that I think needs to be done by the court. I won't be supporting her. I'll be joining others in understanding the importance of this moment."
Ketanji Brown 25 is a horror. An absolute horror both in terms of the damage she has inflicted on our society by her sentencing record and worse, the poison coursing through her veins about this country. Her racialist-driven hatred of this nation and its history are risible in the extreme considering the opportunities it gave her to rise to the position she is today, assuming she actually has the intellectual stones to merit her JD and was not merely the product of affirmative action. Bad enough. Yet here's Roy Blunt praising the diversity garbage and importance of voting to confirm someone solely on the basis of melanin and gonads, calling it a "high point for the country" while talking out of the other side of his ass saying he'll still vote no.
Substitute the letter "C" for "BL" and that's Roy. Meh, that's the GOP. But when you see the GOP as not "the stupid party" but as confederates of the Left in the dismemberment of America, you understand fully where we are. Blunt not only doesn't bring up her horrid pro-pervert pro-violent criminal anti-victim record, he completely ignores this pearl necklace of wisdom from out of the cake-hole of Brown 25 Jackson:


Each new Supreme Court justice swears an oath that begins "I do solemnly swear that I will support and defend the Constitution of the United States against all enemies, foreign and domestic; [and] that I will bear true faith and allegiance to the same...." With that oath, the justice affirms his or her acceptance that people have unalienable (i.e., inherent) rights: life, liberty, the pursuit of happiness, freedom of speech, worship, assembly, and the press; the right to bear arms; the right to a swift trial and one by jury; and the whole panoply of inherent rights that their federal and state governments can deny them only if they demonstrate an overwhelming, legitimate need that cannot be met in any other way.

Question: Do you hold a position on whether individuals possess natural rights, yes or no?

Response: I do not hold a position on whether individuals possess natural rights.
So, Senator Blunt, is the complete rejection of inalienable rights - the very foundation on which our laws and society were built nearly 250 years ago - by Kentanji Brown Jackson the "high point for the country" or was it something else?
Funny how the more we reject this kind of garbage the more the Democrat-Left and assholes like Roy Blunt and the GOP double, triple and quadruple down. "The beatings will continue until morale improves." And of course, if the morale of the people doesn't improve, replace them with other people.
As if the border crisis isn't damaging enough, with 2.5 million illegal migrants having crossed into the United States since Joe Biden took office, now the [junta] is going to make it exponentially worse by unwinding the last Trump-era ­restriction.

The Title 42 policy, implemented by the Trump administration during the pandemic to allow border officials quickly to expel migrants on public health grounds, will be terminated next month, the CDC announced Friday.

Title 42 was the last tool border officials had left to stem the flow of illegal migration from more than 150 countries across the southern border. Now, they are anticipating a doubling or tripling of numbers to as many as 18,000 a day.

We know what that means. More secret migrant flights fanning out from the southern border to a town near you. . .

. . . Already, since [so-called quote-unquote "president"] Biden dismantled Trump-era border restrictions on his first day in office, the number of illegal migrants who have entered the US is the equivalent of the fifth largest city in the nation. By the time the midterms roll around, we will have another 5 million. 

That's at least 7 million total, the equivalent of the second largest city in the country. Almost the size of New York City. It's like importing the entire population of Libya.

And from next month, that's the number who will enter every year unless someone wrests control of the border from the cartels.

By the time the next presidential election rolls around, in 2024, the number of Biden illegals will be over 20 million at these rates. That's a 6% population increase over Biden's term in illegal migration alone, against a backdrop of rampant inflation.

How do we house and feed such a horde? How do hospitals, schools and jails cope with this unheralded influx with no planning or preparation?

This is Biden's biggest disaster, and there have been a few.
Kind of ironic that millions and millions of illiterate third world peasants are fleeing to a country that is on the verge of turning into the bankrupt, destitute and violent shit-holes that they fled. Now that I've vented my spleen, I can't seem to remember what I was optimistic about. Maybe the prospect of a Russky or Chi-Com mushroom cloud.
Feh.
The End of America: 100 Days That Shook the World available here.


ABOVE THE FOLD, BREAKING, NOTEWORTHY
NOTE: The opinions expressed in the links may or may not reflect my own. I include them because of their relevance to the discussion of a particular issue.
ALSO: The Morning Report is cross-posted at CutJibNewsletter.com if you want to continue the conversation all day.
Follow us on Twitter: @CutJibNews
Follow us on Instagram: @Cutjibnewsletter


posted by J.J. Sefton at
07:14 AM
|
Access Comments