« Gun Thread: April 3rd Edition!
|
Main
|
Daily Tech News 4 April 2022 »
April 03, 2022
Sunday Overnight Open Thread (4/3/22)
***
The Quotes of The Day
Quote I

"There should have been safer standards in place that definitely could've prevented this," Chelsea Robinson, a nurse from Texas
Quote II

"I don't want to do it. I refuse to, and if they fire me, they fire me."Christina Guerra, a special education teacher
Is there another profession that has more martyrs than the teaching gig?
*
Quote III

"It was a bad night for liberal hypocrisy," Bill Maher
Quote IV

"Realizing that people have dealt with similar conditions like me — or worse — and seeing them come together, it makes me so undeniably proud and happy," Kayla Haughey, a security guard and member of a local chapter of the Service Employees International Union
***
The Comment of The Week

***
Jimmy Carter called Mush Brains and wants his domestic policy back.
***
It is about time that Ivy League schools are called out for the shit in - shit out garbage they produce. 'Harvard, come get your boy': David Hogg educated over absurd inquiry about a license 'to kill humans'

In a spectacular display of what an Ivy League education produces these days, gun control activist David Hogg took to social media in an exercise of the absurd when he posed the question, "If you need a license to kill deer why don't you need one to kill humans?"

The internet was more than willing to help him with this puzzle.

The Harvard University student, best known for his press tours following the tragic 2017 shooting at Marjory Stoneman Douglas High School, seems hell bent on building a reputation as being out of touch with reality.

Having already failed miserably at starting his own pillow company to compete with conservative entrepreneur Mike Lindell's MyPillow and asserting it was because hard work does not build success, Hogg continued the advocacy for his gun control group, March For Our Lives, with this doozy: "If you need a license to kill deer," Hogg asked, "why don't you need one to kill humans?"
***

Good news for Hungary. And bad news for the EU and The One Worlders.

But all of that unravels if Orban is free for another four years to veto every stupid and belligerent idea that comes out of the European Council. Hungary is already under financing sanctions from the EU over their anti-LGBT laws, threatening to block distributions from the EU budget.

The EU have already gotten the Poles to knuckle under because the Poles are dependent on Germany for gas flows thanks to their own intransigence in cutting deals with Russia for energy.

Hungary, on the other hand, has energy independence from Brussels by having contracted directly with Gazprom for natural gas via Turkstream's train that goes into Serbia and Hungary. This should give you some context as to why the EU is trying to sanction Serbia and cut off the flows of that pipeline where it crosses EU territory in Bulgaria.
***

You don't want me to sleep better or have lower cholesterol. You want to make a buck. And I don't find fault in that concept at all. Now the "Karens" of the world might. Lab-Grown Food Startup Will Soon Serve Lion, Tiger and Elephant Meat

Food technology company Primeval Foods plans to launch an entire menagerie of exotic meats that didn't actually come from animals, including lion burgers, tiger nuggets or giraffe ham.

As the meat-alternatives market becomes increasingly competitive, food tech companies are coming up with new and ingenious ways of making their products stand out. Primeval Foods, a London-based startup specializing in cellular agriculture, plans to start selling exotic meats cultivated in a laboratory. And we're not talking expensive and hard-to-come-by beef either, but the types of meat most people never even imagined were edible, like lion or tiger meat.
***
I'm tired of being subtle. Hey Larry and your RINO colleagues: Go eat a bag of dicks.

Gov. Larry Hogan, who is finishing up his final term in the deep-blue state of Maryland, wants to run for president in 2024. More laughably, he apparently wants to do so as a Republican. Because what do GOP voters love more than a politician who goes on CNN, accepts false premises, and then rails against their own party?


That's what transpired on Sunday morning as Hogan appeared on "State of the Union" with Martha Raddatz. As expected, the latter was quick to tee up criticism of Ron DeSantis and Florida's new Parental Rights in Education law. Hogan, every thirsty for media backslaps, took the bait and played his role as the "good Republican."
***

I can just imagine this guy begging, But I work for the mayor, I'm a brother.

The director of the Chicago Film Office is recovering after being beaten by three men trespassing inside his parked vehicle outside his home.

"This [morning] I was attacked, beaten, and my car stolen by three kids," Kwame Amoaku reportedly said in a Facebook post. "Thanks to all who have reached out. I'm in the ICU. I'm going to be ok."

What happened to Amoaku around 7:46 a.m. Wednesday was originally reported by Reel Chicago. Chicago police confirmed a 51-year-old man was attacked, but did not provide his identity.
***

'Your mother was a hamster and your father smelt of elderberries'. Insults such as this could cost you big.

A Scottish man has been sentenced to 150 hours of community service after being found guilty of writing a "grossly offensive" tweet.

Last year, following the death of Captain Sir Tom Moore, who rose to national prominence for his charitable efforts during the Chinese coronavirus pandemic, Joseph Kelly, 36, posted on social media: "the only good Brit soldier is a deed [dead] one, burn auld fella buuuuurn".
***

It's Paul Joseph Watson, there may be a naughty word or two. You've been warned.
***

Reason Magazine stopped hitting the bong to review: Misfire: Inside the Downfall of the NRA, by Tim Mak, Dutton

Wayne LaPierre, head of the National Rifle Association (NRA) and supposed political giant, is actually an indecisive wimp who hides from staff, from public appearances, and from conflict while enjoying the perks of running a well-heeled nonprofit organization. That's one juicy revelation in Tim Mak's Misfire: Inside the Downfall of the NRA, an eye-opening and often gossipy exposé of the financial shenanigans and abuses of trust behind the organization's legal woes. The NRA's political enemies are savoring its troubles, but the book leaves the impression that the greatest beneficiaries of the group's implosion could be advocates of self-defense rights, who could gain more honest, competent representation.
***
One of Estelle Harris' signature roles was playing George Costanza's (Jason Alexander) mother Estelle on the classic NBC sitcom Seinfeld. Following Harris' death Saturday evening of natural causes at age 93, she was remembered fondly by Alexander.

"One of my favorite people has passed – my tv mama, Estelle Harris," Alexander wrote on Twitter. "The joy of playing with her and relishing her glorious laughter was a treat."

Alexander evoked one of the most famous lines from Seinfeld, "Serenity now," originated by George's father, Frank, who was played on the show by the late Jerry Stiller.
Seinfeld is probably one of the last network shows that I watched on more than one occasion. Great character actors/actresses in that show.
***

Our government officials could learn a lesson here. Never depend on others for your necessities. However our government is stupid and can't admit a mistake.

Energy analysts and government officials have warned that Europe could soon face rationing of diesel and natural gas.

…

European countries are facing the possibility of energy supplies being rationed, as a dispute between Moscow and the West over payments for Russian exports rages on.

European countries are heavily dependent on Russian oil and gas deliveries, but Moscow's invasion of Ukraine in late February saw the EU and the U.K. impose a barrage of sanctions that included cutting down on Russian energy imports.
***
The ONT Musical Interlude & Muffin Emporium
Born on this day: 3 Apr 1928
American songwriter and country musician Don Gibson who wrote such country standards as 'Sweet Dreams' and 'I Can't Stop Loving You'. Neil Young covered his 'Oh Lonesome Me' on his After The Gold Rush album. Gibson died on 17th November 2003 aged 75. via thisdayinmusic.com
&&&
On this day:3 Apr 1990
American jazz singer Sarah Vaughan died of lung cancer. She had the 1954 US No.6 single 'Make Yourself Comfortable' and released over 50 albums. March 27, is "Sarah Lois Vaughan Day" in both San Francisco and Berkeley, California in honour of the singer. via thisdayinmusic.com
***
A perfect car. Well that didn't last long. Genius Award Winner.

A driver treated themselves to a Ferrari - and then crashed it after driving less than two miles (3.2km), police said.

The luxury sports car sustained major damage in the crash in St Alkmund's Way, Derby, shortly before 11:00 BST.

Derbyshire Roads Policing Unit tweeted the driver, who had purchased the Ferrari this morning, was unhurt and no other vehicles were involved.

The car was moved off the road and the driver arranged their own recovery.
***
We have covered this bakery before in The ONT. And we continue to cover it in Tonight's Feel Good Story of The Day.

Oberlin College must pay a record $31 million to a mom-and-pop bakery that accused the school of ruining its business with false accusations of racism, according to three judges on the Ninth District Court of Appeals, which issued a 3-0 decision upholding a 2019 ruling in the case. The award is the largest defamation verdict in Ohio history.

Gibson's Bakery, a 135-year-old family business near Oberlin College in Oberlin, Ohio, fell under attack after a 2016 incident in which the owner's son confronted three black Oberlin students who were stealing wine from the store, according to a report by Washington Examiner.

Suck it Wokesters.
***
Weekly commenter standings for week of 4-3-2022

Top 10 commenters:
1 [715 comments] 'Sponge - FJB' [100.31 posts/day]
2 [541 comments] 'TheJamesMadison, learning Bushido with Kurosawa'
3 [529 comments] 'Insomniac - Outlaw. Hoarder. Wrecker. Honker.'
4 [378 comments] 'Skip '
5 [358 comments] 'Cat Ass Trophy AOSHQ contributor'
6 [338 comments] 'Christopher R Taylor'
7 [332 comments] 'G'rump928(c) '
8 [315 comments] 'JT'
9 [307 comments] 'Deplorable Jay Guevara '
10 [290 comments] 'Joe Mannix (Not a cop!)'
Top 10 sockpuppeteers:
1 [266 names] 'this ONT, with Goth Chick mentality' [37.32 unique names/day]
2 [80 names] 'Count de Monet'
3 [43 names] 'OrangeEnt'
4 [40 names] 'Bete'
5 [38 names] 'Duncanthrax'
6 [34 names] '18-1'
7 [27 names] 'Capital Eff'
8 [26 names] 'Cicero (@cicero43)'
9 [23 names] 'fd'
10 [23 names] 'Axeman'
***

Tonight's ONT has been brought to you by No Assembly Required Products.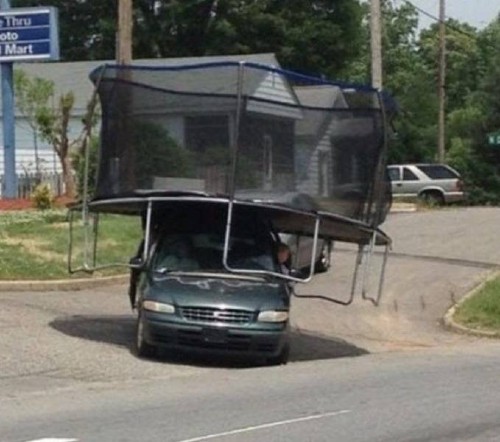 Notice: Posted with permission by the Ace Media Empire, AceCorp, LLC and Mis. Hum. Enterprises. The ONT serving your ONT desires since 2008.


posted by Misanthropic Humanitarian at
09:31 PM
|
Access Comments