« THE MORNING RANT – Buck Shots [4/01/2022]
|
Main
|
FoxBusiness Reporter: Biden Is Considering Taking Away Staff and Resources from the Veterans Association to Divert Them to Providing Care for the Millions of Illegal Immigrants He's About to Allow to Rush Into the Country »
April 01, 2022
Biden Endorses "Gender-Affirming" Surgical Amputations for Young Children on "Transgender Day of Visibility"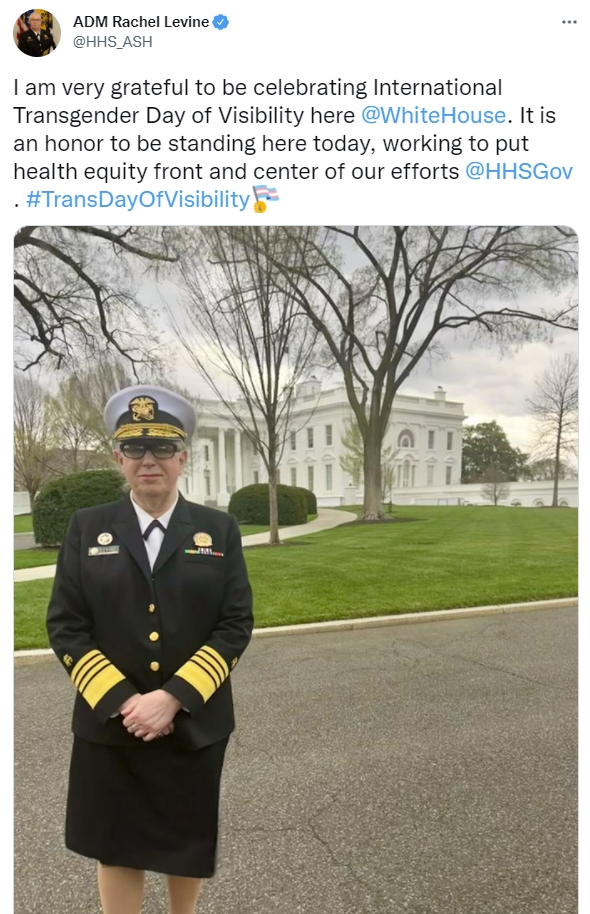 Jesse Watters snarked, "Biden doesn't even know what 'transgender,' 'non-binary,' and 'transsexual' mean. Even I barely know what they mean."
But they marched out this nasty-tempered aphasic and gave him his lines through his earwig.
"President" Biden
@POTUS

To everyone celebrating Transgender Day of Visibility, I want you to know that your President sees you. @FLOTUS, @VP, @SecondGentleman, and my entire Administration see you for who you are -- made in the image of God and deserving of dignity, respect, and support. God love you, I want to smell all of your weird-colored hairs!
I added the last bit, but the spirit of it is accurate.

Video below the fold.
Not at all coincidentally, at the same time Biden was telling the world how much he supports transJengas , his Health and Human Services Department, led by "Admiral" "Rachel" Levine, announced its support for "gender-affirming" surgical mutilations for "young people."
The Department of Health and Human Services (HHS) released guidance Thursday endorsing gender reassignment procedures for children.

The documents, "Gender Affirming Care and Young People" released by the Office of Population Affairs (OPA) and "Gender-Affirming Care Is Trauma-Informed Care" released by the Substance Abuse and Mental Health Services Administration's National Child Traumatic Stress Network (NCTSN), support a wide range of procedures including surgeries performed on adolescents.

The guidance goes beyond social affirmation and the use of puberty blockers, which the OPA document describes as "reversible" treatments, and extends to treatments that cannot be completely reversed, including hormone therapy and "gender-affirming surgeries."

"Today, the Biden Administration announced new actions to support the mental health of transgender children, remove barriers that transgender people face accessing critical government services, and improve the visibility of transgender people in our nation's data," the White House said in a statement on the guidance Thursday.


The NCTSN document says that "gender affirming care" might involve "evidence-based interventions such as puberty blockers and gender-affirming hormones" and also includes "access to opportunities that all children should have, such as playing team sports, safely using bathrooms in their schools and other public places, and positive relationships with supportive adults."
I'll let that just hang there, like Rachel Levine's balls.
Below, the decrepit, brain-damaged pervert tells kids groomed into transgenderism that he "has their back."

Mark Hemingway @Heminator


This isn't news -- it's propaganda. This mom is also an activist for the "Gender Cool Project" which advocates for federal legislation and touts having worked with a slew of major corporations such as Nike and General Mills.
I don't want to alarm anybody, but we're all going to fucking die: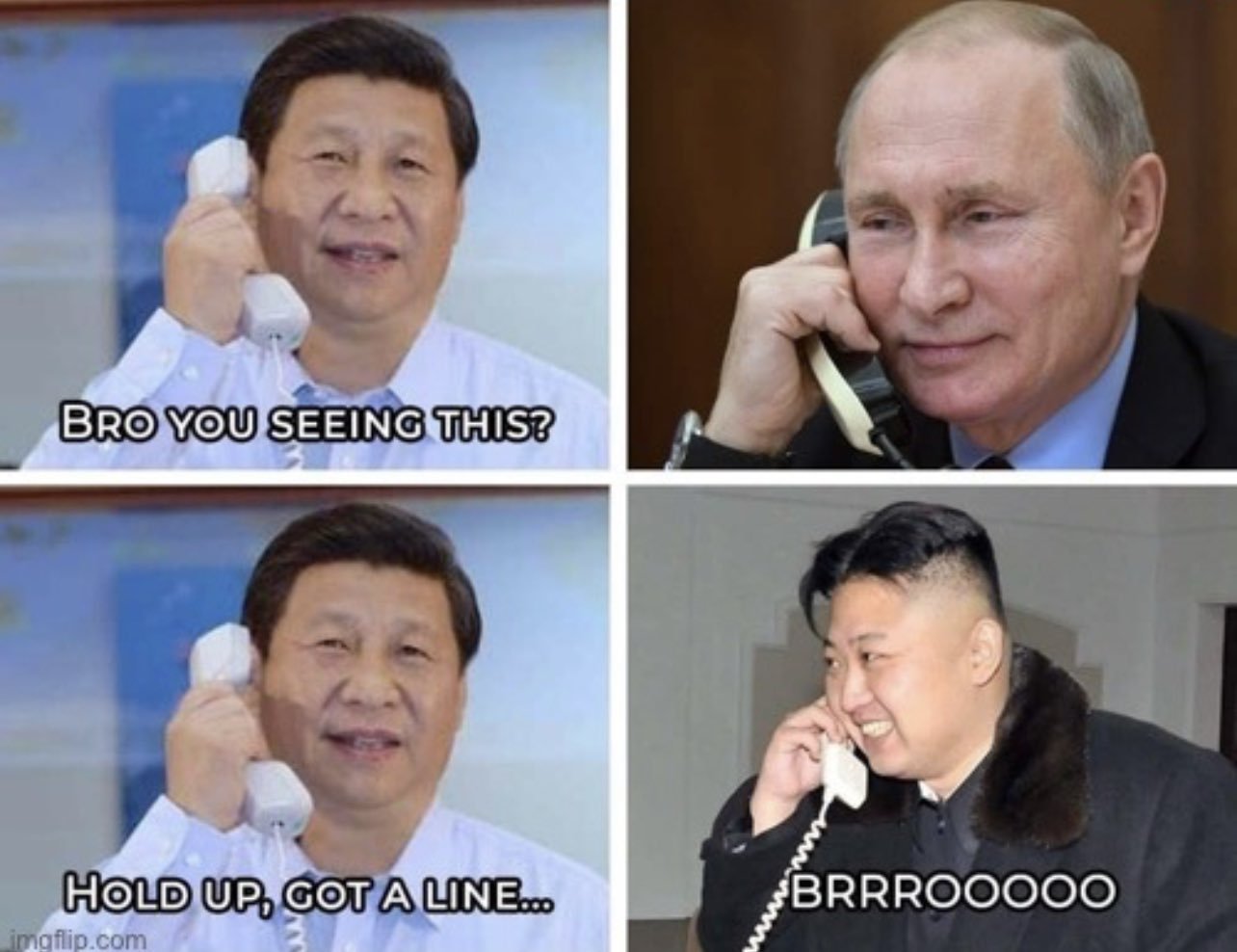 Good thing the Russian Army turned out to be so incompetent you'd think that American neocons were leading it.
But the Chinese probably have a lot more on the ball.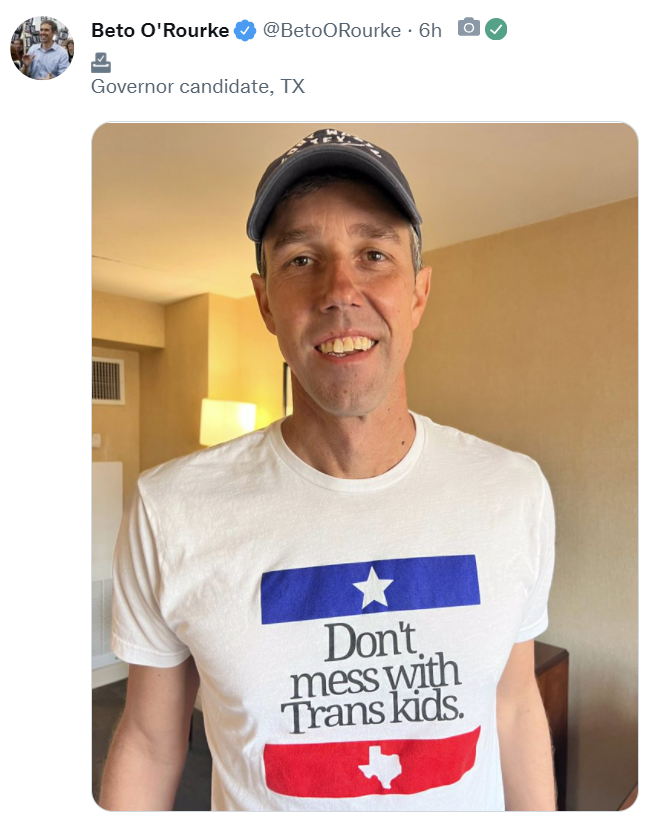 posted by Ace at
12:26 PM
|
Access Comments