« Turnkey Pedophilia: Leaked Documents Coach Teachers About How to Spot and Recruit LGBT (or LGBT-Persuadable) Students, and How to Hide All of This From Mom and Dad
|
Main
|
Gerry Rafferty's Cafe »
March 31, 2022
Quick Hits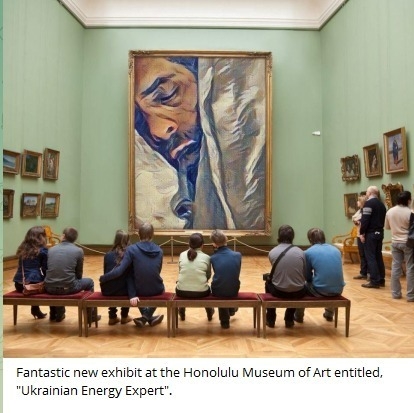 Not really.
I don't think.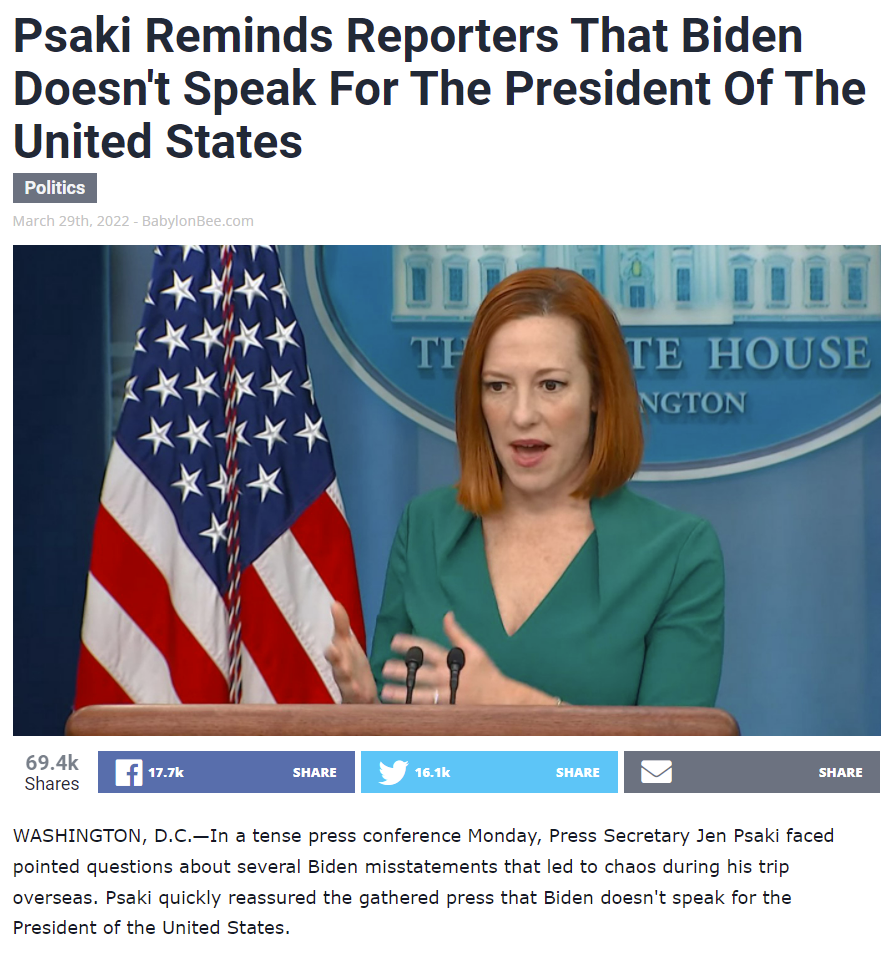 Also the Bee: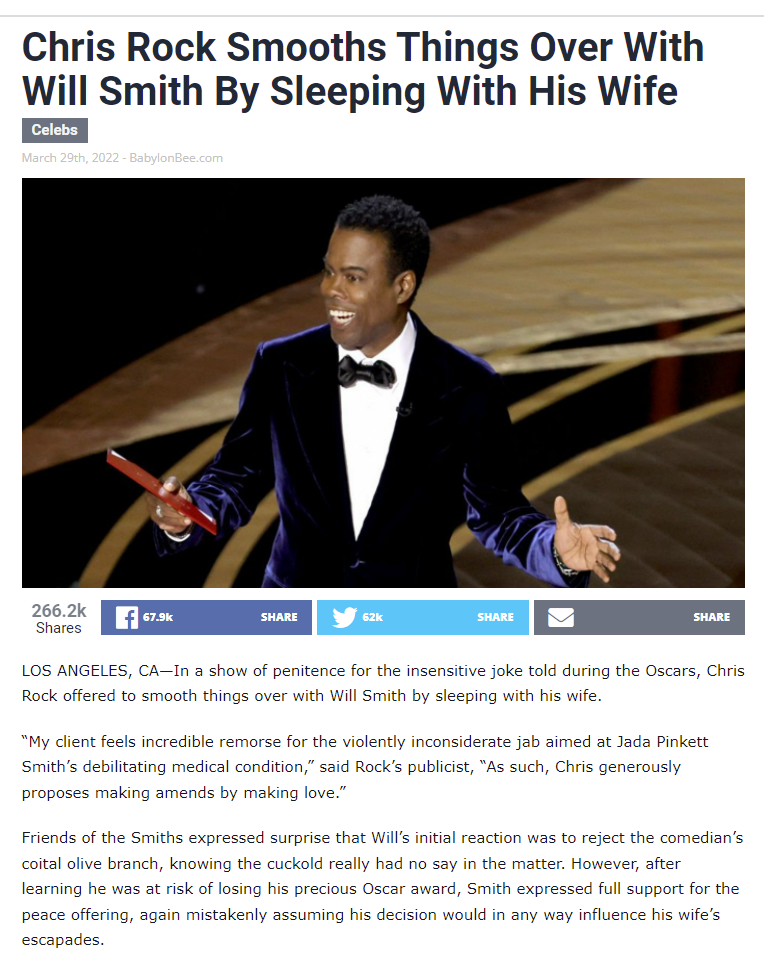 Rasmussen Reports
@Rasmussen_Poll

65% of voters are concerned about how Jackson has treated child pornography cases, including 48% who are Very Concerned.

32% percent are not concerned


#KetanjiBrownJackson

Disclose.tv

@disclosetv


JUST IN - "Boosted" CIA Director Burns infected with COVID-19.

This reply was posted to the above:
The Dividend Investor
@The_DivInvestor
Replying to @disclosetv


The vaccine doesn't make it impossible to get infected. Why is this news?
Um, because you denied this for two years. Are we supposed to forget now, because it's embarrassing to you Godless Religious Maniacs when we remember?

The Covid Authoritarians think we should just forget about the living hell they put us through, making us live with their mental illness.
Kevin McCarthy hosted a fund-raiser for Harriet Hageman, who will be the Republican nominee for Wyoming Congressman in November, God willing.
Although Liz Cheney will also be running, as a spoilsport "Independent" with Democrat backing. Numerous Democrats, including AllahPundit, have called for Democrats to support Cheney's sore loser "independent" bid.
Which makes it all the more perplexing to me why AllahPundit and NeverTrump keep whining that we should be more welcoming and supportive of Liz Cheney.
Why? You've all admitted that she's running against the Republican candidate in November, allied with the Democrats, and you've encouraged her to do so. Democrats continue talking up this possibility -- and Liz Cheney has not ruled out running as an Independent with Democrat backing.
NeverTrump continues supporting Democrats, and continues running against Republicans, and then keeps whining that "Conservative SJWs" aren't respecting their Free Speech Rights to remain in a party while actively sabotaging it and supporting Democrats.
As I've mentioned before: The most important rights of free association concern the rights of political parties to set the rules for their membership. Otherwise, hostile political groups, like the NeverTrump Neocons, can just take over your party and subvert it and change its fundamental mission.
The Constitution recognizes this as the most critical free association right, but the demented alcoholic gasbag AllahPundit keeps whining that it's some kind of violation of the First Amendment to cast the NeverTrumpers out.
At any rate: Kevin McCarthy held a fundraiser for Liz Cheney's opponent, and Liz Cheney, get this, snarked that that makes her opponent the "Washington Insider."
Liz Cheney, who literally grew up in Washington, DC, and has only touched down briefly in Wyoming to meet with Democrat media and to fundraise, is claiming a real Wyoming resident is the "Washington Insider."

Chad Pergram
@ChadPergram

From colleague Kelly Phares. Cheney campaign spox on McCarthy headlining fundraiser for her GOP primary opponent tonight. "Liz would like to thank Kevin McCarthy for anointing one of her opponents as the DC insider/establishment candidate in the race." -Cheney spokesperson
I remember Liz Cheney's Washington Insider father -- himself a man who moved to DC as a Wyoming Congressman and never went back -- snarking at his speech in the 2000 Republican National Convention that Al Gore "should go back to his home.... (mocking eye roll) in Tennessee," lampooning the idea that Al Gore, Jr. was anything but a DC brat who had never been anywhere else.
And here's his daughter, now, pretending to be a True Patriot of Wyoming.
It is to laugh.
And also meanwhile: The butthurt is strong with Adam Kinzinger, which surprises me, because you'd think he'd have built up some serious rectal callouses by now:
Sebastian Gorka DrG
@SebGorka



Hey @AdamKinzinger, is it true you groveled to the Trump Administration to become Secretary of the Air Force?
From the Department of Freudian Slips, here's CNN's "Head of Strategic Communications Worldwide," Matt Dornic.
I think to be a head of strategic comms, you have to have some basic level of how the English language works and what valences words have, right?
So spot the Freudian slip: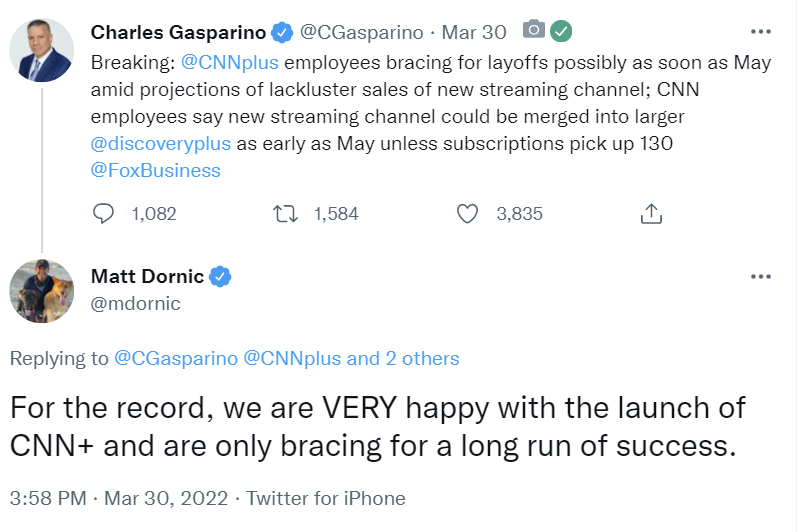 Since when do people "brace themselves" for an expected success, Matt?
Generally people only brace themselves for setbacks, physical injury, and calamity, Matt.
So why did you choose to put it that way? Was your subconscious tired of lying? Did it try to scream out the truth via word choice?
Actually, now that I re-read Gasparino's tweet, he was the one who said "bracing" first, and Dornic just picked up that terminology for the rejoinder.
Eh, okay, so this is a misfire. I never claimed to be a genius, apart from all the many, many times I've said that I'm a genius, and the many times in the future I plan to continue saying I'm a genius.
And anyway, still, it's fun to point and laugh.

Quick, give him a contract to teach elementary school:

posted by Ace at
06:31 PM
|
Access Comments