« Saturday Evening Movie Thread: The Quiet Man (1952) [moviegique]
|
Main
|
Daily Tech News 3 April 2022 »
April 02, 2022
Saturday Overnight Open Thread (4/2/22)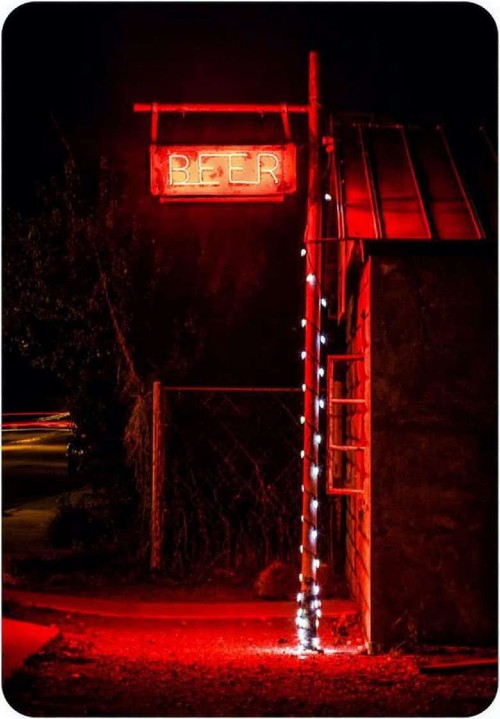 ***
The Saturday Night Joke
A woman ran a red traffic light and crashed into a man's car late at night on a deserted intersection. Both of their cars are demolished, but amazingly neither of them was hurt. After they crawled out of their cars, the woman said; "Wow, just look at our cars!
There's nothing left, but fortunately we are unhurt. This must be a sign from God that we should meet and be friends and live together in peace for the rest of our days."
The man replied, "I agree with you completely. This must be a sign from God!"
The woman continued, "And look at this, here's another miracle. My car is completely demolished, but my bottle of 75 year old scotch didn't break. Surely God meant for us to drink this vintage delicacy and celebrate our good fortune."
Then she handed the bottle to the man. The man nods his head in agreement, opened it, drank half the bottle and then handed it back to the woman. The woman took the bottle, immediately put the cap back on, and handed it back to the man.
The man asks, "Aren't you having any?"
She replies, "Nah! I think I'll just wait for the police."
Many years ago, Adam ate the apple. Men will never learn!
***

Curved? Must be from Menards.
***

The ONT Is Always Looking Out For YouTM. Cities you should probably avoid.

To determine which cities in the United States are the most dangerous, we compiled data from the FBI's Uniform Crime Report and viewed each city's violent crime rate. Violent crimes include: murder, rape, robbery and aggravated assaults.

Only cities with populations of 100,000 people or more were considered for the list. Violent crime rate is calculated by dividing the total numbers of violent crime by the total population; the result is multiplied by 100,000.


The national average for violent crime is 398.5 per 100,000 people and the The national average for property crime is 1958.2
***
Oh wonderful! White Castle grease food to be delivered by robot.
We've previously reported on Flippy, a robot arm, manufactured by a company called Miso Robotics. It exists for one purpose: to make your fast food. You all knew this was coming, right? (Of course you did.) Robots and machines already assemble a lot of your industrial packaged goods, it was just a matter of time before a mechanical army would be the one slinging your burgers and fries. For ages, actually seeing a robot put together parts of your meal might have seemed like a slightly distant dream, but guess what, everyone? It's happening.

What is Flippy the robot?
White Castle is rolling out a new fleet of 100 Flippys (Flippy 2, to be exact) gradually within the next few years, and these robots are specifically dedicated to the deep fryer station. I'm talkin' fries, chicken rings, fish patties—if part of your lunch is taking a bath in oil before it gets to you, those 100 Flippy units'll be doing all the cooking.
***
Cops admit a mistake? SPEEDY REFUND Drivers to get refunds from speeding tickets worth hundreds due to incorrect camera – are you eligible?


SPEED cameras rake in revenue, especially those found in school zones.

Due to an oversight made by officials, speeders caught by one camera can expect their money back.
***
The ONT Musical Interlude & Hot Buttered Pop Corn Emporium
Born on this day: 2 Apr 1939
Marvin Gaye, singer, songwriter who had a 1968 US No.1 & 1969 UK No.1 single with 'I Heard It Through The Grapevine' and a 1982 US No.3 & UK No.4 single with 'Sexual Healing'. Gaye was a member of the doo-wop group The Moonglows in the late 1950s, and then signed with Motown Records subsidiary, Tamla. He started off as a session drummer, but later ranked as the label's top-selling solo artist during the 1960s. He was crowned "The Prince of Motown" and "The Prince of Soul". He was shot dead by his father on April 1st 1984. via thisdayinmusic.com
&&&
On this day: 2 Apr 1987
One of the greatest jazz drummers of all time, Buddy Rich died aged 69 due to complications caused by a brain tumour. Rich worked with many acts including, Frank Sinatra, Ella Fitzgerald, Louis Armstrong, Tommy Dorsey's band, Dizzy Gillespie and Oscar Peterson. Rush's Neil Peart organized a pair of 90s tribute albums (titled Burning for Buddy), which also featured the work of Kenny Aronoff, Dave Weckl, Steve Gadd, Max Roach, Steve Smith and Matt Sorum. via thisdayinmusic.com
***

In the event that you haven't completed your taxes, 10 tax loopholes everyone can use.
***

29 plus a couple...............
***
Not all braggarts are Genius Award Winners. But this one is. Genius Award Winner.


A photo of a male teenager posing with drugs, guns and cash led to the arrest of the 17-year-old along with his passenger, Texas authorities say.

The Bexar County Sheriff's Office says it began an investigation on March 29 after learning the teen was posting to social media that he had THC cartridges, weapons and cash. The photos were "reportedly posted to Instagram."

Investigators tracked down the teen and pulled him over, according to a March 30 news release. Deputies found hash oil, a loaded handgun and money in the vehicle.

Authorities say they received a search warrant for the teenager and his 21-year-old passenger's home in southwest San Antonio, where they found "two handguns, a high powered pistol, cocaine, hash oil, marijuana, and $15,000.00 in cash."

Both were arrested and booked into the Bexar County Jail, according to the news release.
***
SIX FLAGS CANCELS UNLIMITED DINING PASS MONTHS AFTER GUY WHO ATE ALL HIS MEALS THERE FOR YEARS WENT VIRAL
Dylan paid just $150 a year for the privilege of taking each of his meals in the shadow of the amusement park's famous roller coasters. But it looks like the ride has come to an end

Last October, after MEL published an article on Dylan, an electrical engineer from Southern California who ate all his meals at Six Flags over the course of seven years for just the cost of a $150 annual Dining Pass, his life went completely viral. Soon, stories about his unique cost-saving hack were hard to miss; he even watched a full segment about it on the Daily Show.

At first, he thought it was fun to see his quirky story in the news, but when producers and reporters began hounding his wife at early hours in the morning to try to get an interview, he realized things had gotten out of hand. So he stayed clear of the media limelight, and slowly, the attention subsided. After a while, it seemed like Dylan could finally get back to his normal life.
***

Tonight's ONT has been brought to you by Distractions.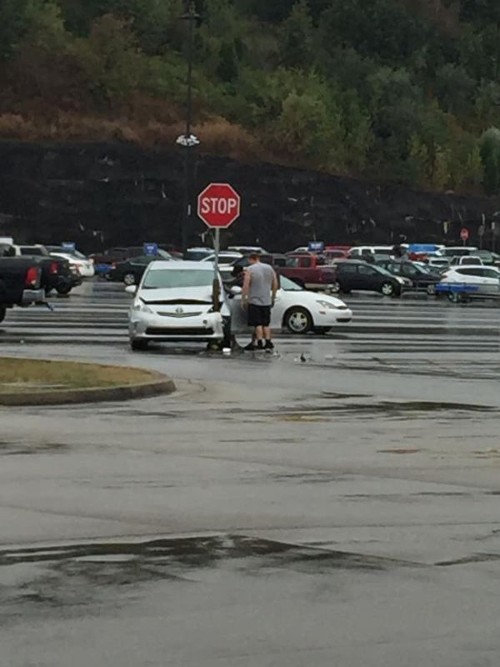 Notice: Posted with reluctance by the Ace Media Empire's weekend receptionist. Pronouns: Her/She/Wonder Woman & all around Hawt-Babe.


posted by Misanthropic Humanitarian at
10:01 PM
|
Access Comments