« End of an Era: Bruce Willis Is "Stepping Away" from Acting, Due to Brain Disease Aphasia
|
Main
|
Child Grooming Corporation Disney Will No Longer Use Words "Boys" or "Girls" Within the Park, Because All Children Are Transexual Now Or Something »
March 30, 2022
Washington Post: What a Scoop, We've Determined That Parts of Hunter Biden' Laptop Are Real
CNN: Gosh, It Looks Like Hunter Biden Might Be Facing Actual Federal Charges For the Crimes We Said Were All "Russian Disinformation"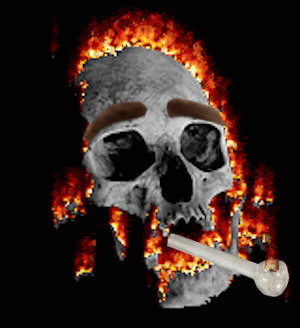 Thanks to ... for that great "Hunter Biden Flaming Crack Pipe" gif.
What price will the media pay for having run a disinformation operation against the citizenry of the United States?
What consequences for the fifty "American" spies and "intelligence officials" who ran a disinformation operation against the citizens of the United States itself? The very people who pay their salaries in return for honest, accurate "intelligence"?
Well, none, of course.
The country is #Rigged by the Deep State and a conspiracy of Enemy of the State media propagandists.


The verifiable emails are a small fraction of 217 gigabytes of data provided to The Post on a portable hard drive by Republican activist Jack Maxey. He said the contents of the portable drive originated from Biden's MacBook Pro, which Biden reportedly dropped off at a computer repair shop in Wilmington, Del., in April 2019 and never reclaimed.

The vast majority of the data -- and most of the nearly 129,000 emails it contained -- could not be verified by either of the two security experts who reviewed the data for The Post. Neither found clear evidence of tampering in their examinations, but some of the records that might have helped verify contents were not available for analysis, they said. The Post was able in some instances to find documents from other sources that matched content on the laptop that the experts were not able to assess.

Among the reasons for the inconclusive findings was sloppy handling of the data, which damaged some records. The experts found the data had been repeatedly accessed and copied by people other than Biden over nearly three years. The MacBook itself is now in the hands of the FBI, which is investigating whether Biden properly reported income from business dealings.
The Washington Post refuses to retract the old RUSSIAN DISINFORMATION cover story, holding out hope for its partisan liberal Blue Bubble Believers that substantial parts of the laptop are Russian Disinformation.
They just can't prove it... yet.
Many Republicans have portrayed this data as offering evidence of misbehavior by Hunter Biden that implicated his father in scandal, while Democrats have dismissed it as probable disinformation, perhaps pushed by Russian operatives acting in a well-documented effort to undermine Biden. Facebook and Twitter in 2020 restricted distribution of stories about the drive's contents out of concern that the revelations might have resulted from a nefarious hacking campaign intended to upend the election, much as Russian hacks of sensitive Democratic Party emails shaped the trajectory of the 2016 election.

The Washington Post's forensic findings are unlikely to resolve that debate, offering instead only the limited revelation that some of the data on the portable drive appears to be authentic.
Did you talk to Tony Bobulinski, who confirmed that all emails upon which he was an addressee were real? Or do you still hold that this decorated Navy Veteran was part of a "RUSSIAN DISINFORMATION" operation?
They're all in on Protecting the Lie: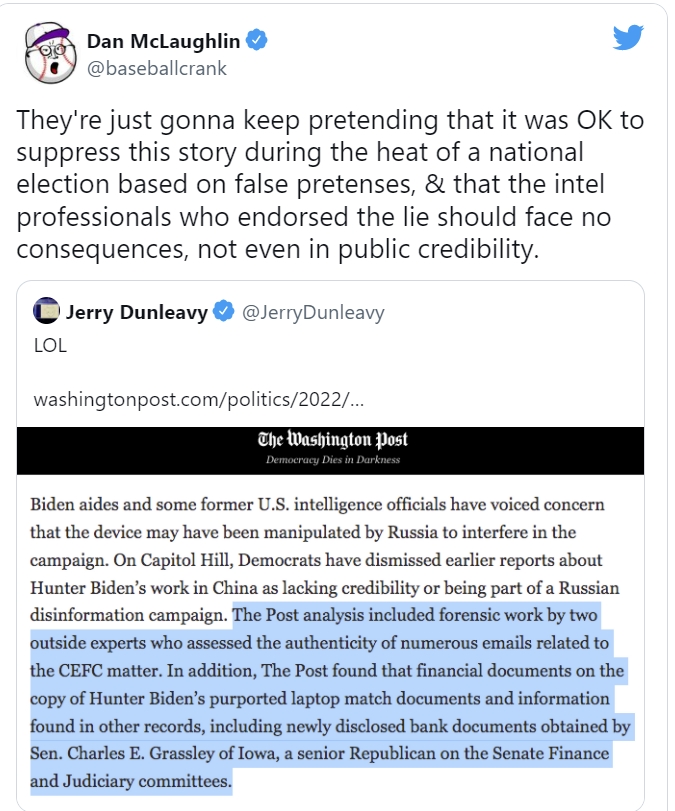 Protect the lie, preserve the disinformation operation. Protect themselves, protect their Deep State propagandist "sources."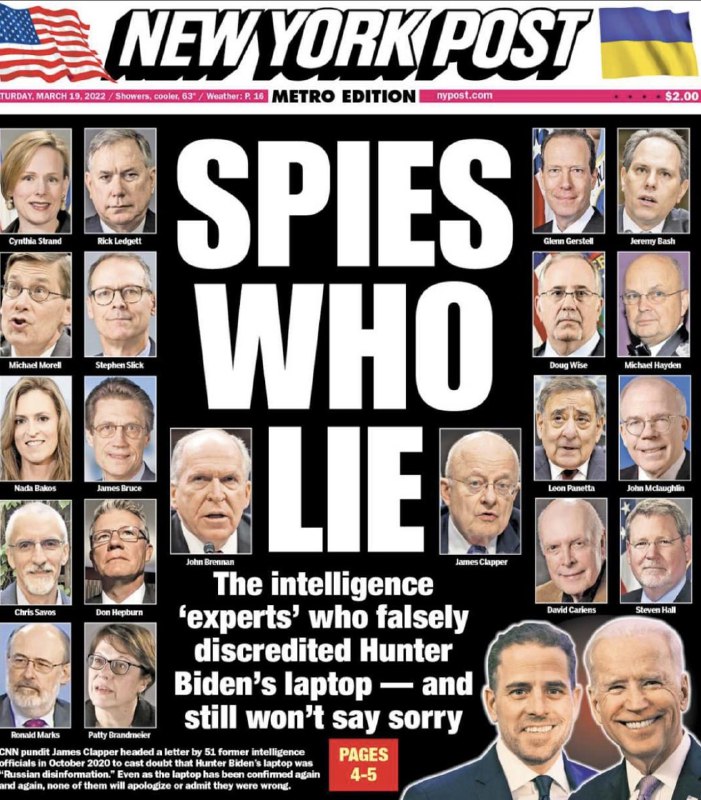 Glenn Greenwald @ggreenwald

Permit me to ask this one question about the US media:

Other than that they genuinely see their role as lying for noble ends, what could possibly justify their refusal to retract their CIA lie that the Biden archive was "Russian disinformation" or at least acknowledge the proof?
They can't admit it's all real -- or else they'd have to admit the election was #Rigged and apologize for their large role in #Rigging it.
And that makes "President" Biden a usurper, and their entire existence corrupt and criminal, doesn't it?
You may wonder: Why this Modified Limited Hang-Out (as Nixon referred to his partial admission about some of Watergate) now?
Because even CNN now has to get ahead of the news story and admit that Hunter Biden is being probed by a federal grand jury for many crimes.
Jesse Kelly @JesseKellyDC


The media choosing to report on the Hunter Biden stuff now means one of two things:

1. Real legal problems are coming for Hunter and they're trying to get in front of them.

2. The Communist power brokers have decided Joe is too much of a liability and want him gone.
A former US Attorney thinks that Hunter Biden is facing "decades" of jail time for tax evasion, money laundering, and illegal, undeclared lobbying for foreign powers.
Until his Daddy fires the prosecutor, of course. And then pardons Hunter, "the smartest man [Biden] knows."
I ask the Foreign Collusion Media and the disgraceful liberals of NeverTrump once again:
Given your very loud demands for a special prosecutor for Trump, and then screaming for four years that Mueller needs to be "protected" -- where are your calls for a special prosecutor with some independence from Biden and All the President's Men now?

posted by Ace at
02:32 PM
|
Access Comments