« Raccoon Breakout Cafe
|
Main
|
Daily Tech News 25 March 2022 »
March 24, 2022
Demons Run When A Good ONT Goes To War
Welcome to the Thursday ONT! To open, let's take a frightening look at......the future! DUH DUH DUNNNNN!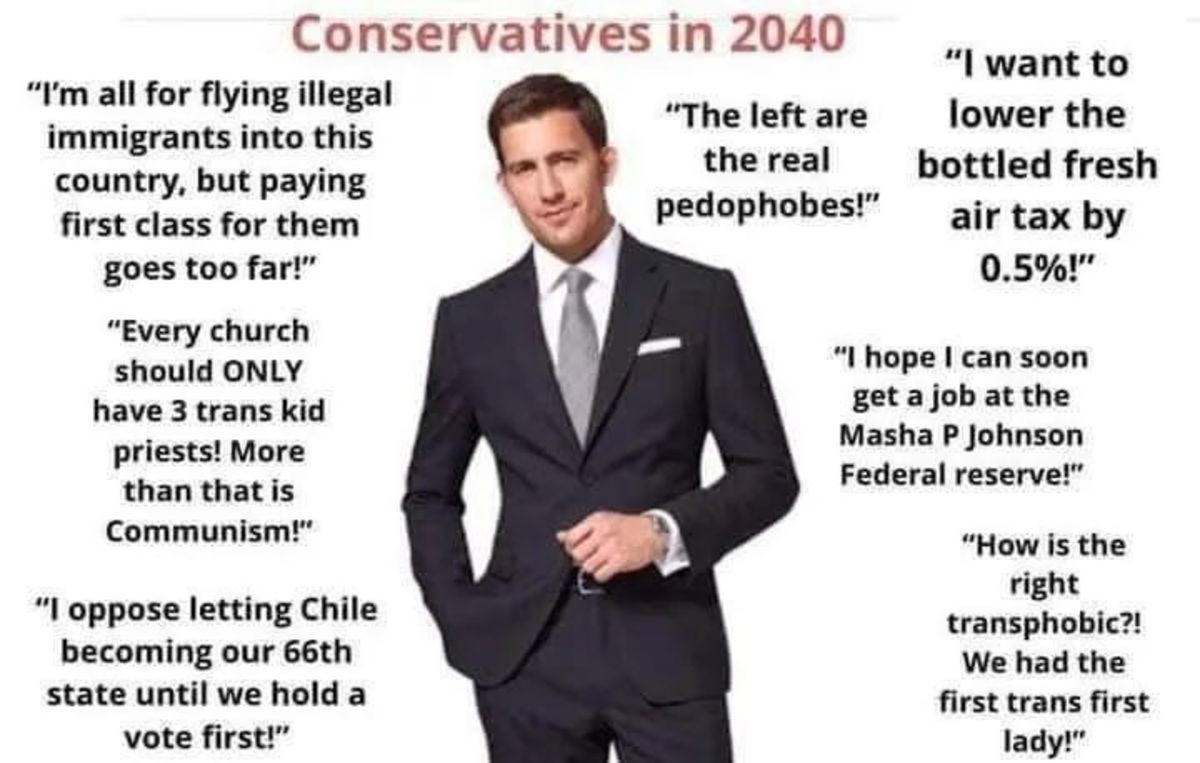 The Softer Side Of Gordon Ramsay
Don't miss the asterisk ->*
Youth Today
This Kid Is Going Places
Oxford teen accused of being multi-millionaire cyber-criminal
A 16-year-old from Oxford has been accused of being one of the leaders of cyber-crime gang Lapsus$.

The teenager, who is alleged to have amassed a $14m (£10.6m) fortune from hacking, has been named by rival hackers and researchers.

City of London Police say they have arrested seven teenagers in relation to the gang but will not say if he is one.

The boy's father told the BBC his family was concerned and was trying to keep him away from his computers.

Hey, jail is a place. I'm just saying. Now this kid, on the other hand...
12-Year-Old Boy Has DJ Equipment Confiscated After Organising Rave In School Toilets
A schoolboy in Year 8 had his speakers and disco lights confiscated after he arranged and hosted a rave in his school toilets.

Cael Bell was on the decks in the boys' loos at dinnertime on Friday 11 December, when teachers busted the party.

The 12-year-old, who goes to St Antony's Catholic College in Urmston, Manchester, had promoted his event on Snapchat the week before, posting the time and date of his DJ set.
On the guest list were the 'whole of Year 8 boys'.

When the party was in full swing, Cael and his mates handed round Cadbury Twirls and bottles of Lucozade.


I guess the rest room is a place too. Nice to see today's youth with so much ambition.
Bottoms Up!

Man awarded $8M after being served chemicals instead of beer at Henderson bar
It's not as funny as the headline makes it sound like it could be.
The sample of beer contained potassium hydroxide and nonylphenol polyethylene glycol ether, which are chemicals used in cleaning systems for bar taps, tanks and lines. "After drinking the sample, Dr. Enwright experienced a sudden and intense burning in his mouth, on his tongue, and down his esophagus into his stomach," the news release stated. "He soon began convulsing, hyperventilating, and violently vomiting before Henderson Fire Department arrived to the scene." Enwright suffered permanent nerve and tissue damage to his mouth, tongue and gastrointestinal system, according to the news release from attorneys Rahul Ravipudi, Ian Samson and Adam Ellis. 
The chemicals were supposed to "liquefy and adhere to organic material", and they did, just inside of Dr Enwright. I suppose what happens in Vegas stays in Vegas, even if it's your stomach lining. Horrifying.

Broncos Are Going To Be HOT This Year
If you follow NFL free agency, you might have noticed that Denver signed superstar QB Russel Wilson to a huge contract, however that's not what we're talking about here.

Metal work may have sparked fire that damaged seats, suite at Mile High, source says
Yes, their stadium caught on fire today. Word is it hasn't been that badly damaged since The Sum Of All Fears. (I believe it was Mile High that Clancy nuked in that book, but it's been a while since I've read it)
My Johnson
I wanted to take a minute to talk about my Johnson. If you recall, I posted about my Johnson last year. I told y'all I was quite pleased with my Johnson, and even posted a jingle celebrating my Johnson. Since then I have played with my Johnson a bunch, and it's made me feel good each and every time. Now, however, I have a problem with my Johnson, it's not performing as well as it used to, and I would like some advice. Here is a picture of my Johnson: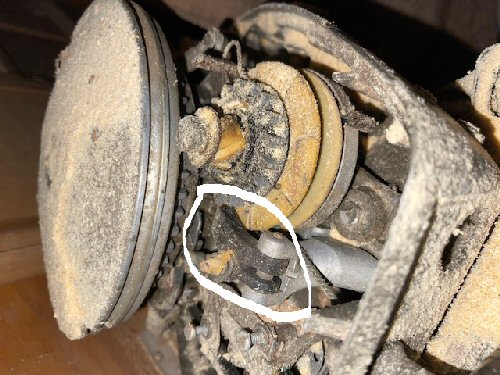 That's actually my spare Johnson, which I keep in the shop (behind the chop saw without its cover, dang it. Stupid me), but it's identical to the Johnson I use all the time. My question is, what is the circled part, and why is it engaged with the fly wheel preventing me from pull starting the motor? Sure, I can lift it up and everything rotates, and the engine starts, but it's got to have a purpose, so I want to fix it. Any help from more mechanically minded Morons?

Balls The Size Of Florida
The Cuban Air Force pilot that defected to the US with his MiG-23. He then borrowed a Cessna 310, flew back to Cuba and brought his family to America

You have to read the story to believe it. Orestes Lorenzo Perez defected to the US from Cuba by landing his MIG 23 in Florida. He then bides his time, learns to fly a Cessna, and a year or so later he flies back to Cuba, skimming the waves, and brings his family out. Incredible man, incredible accomplishment, both on him and on his wife for fooling the Cuban secret police for a year and a half until he could come get her.
Jeremy's Razors
Ace mentioned this the other day, but some of you may have missed it. Jeremy Boering is the CEO of The Daily Wire. Harry's Razors pulled their advertising from The Daily Wire when one of their pundits offered the outrageous opinion that there were only two sexes. So, apparently, Jeremy decided to launch his own razor company. I keep hearing that this is legit and not a parody, but I'm not sure, I guess we'll see when someone orders from their website. Their introductory commercial is pretty based:

So, tonight's question: What do you think of this kind of thing? On the one hand, I like it. I think people on the right are too often afraid to stand up to the social justice wanker types, much less do it with an in-your-face attitude. Generally speaking, most of us just want to be left alone. Leave-me-alone types aren't really the hotheads who will push back against the wild-eyed rabble that the left uses to engineer social upheaval. On the other hand, they are exactly the type who will win the war when they feel they have nothing to lose, but often that's a pyrrhic victory .
On the other hand, I'm wondering if, as a marketing strategy, these kind of things aren't a mile wide and an inch deep. I don't know if it's sustainable long term, or if it has the potential to grow outside of a niche market. I often remind myself that Twitter is not an accurate representation of the country as a whole. By the same token, those of us at places like Ace of Spades aren't either. There's a vast mushy middle that doesn't care much either way, and we need to remember that the left spent decades on their long march through the institutions so that when they did step up their extremist attacks on the status quo ante bellum, there was in infrastructure of cultural support in place to support their efforts. I think we on the right think that the "muddy middle" is "on our side", and while that may be true speaking vaguely in general, as I said, most folks don't care that much, and are susceptible to being lured into complacency by the media, the establishment and the communists. To us it's obvious: How is Jan. 6 a "violent riot" and Kenosha a "peaceful protest"? It's absurd on the face of it, but so many people will never look beyond the face they are told to see. Opinions?
Tonight's ONT has been brought to you by free rectal photography: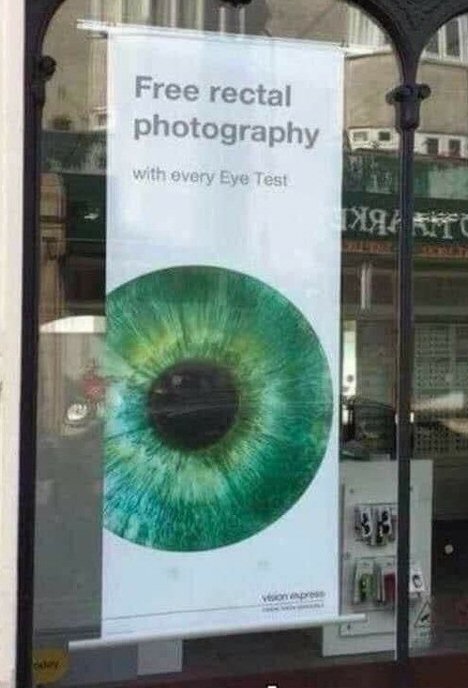 *It's an edit. I believe that woman went on to win that season.


posted by WeirdDave at
10:59 PM
|
Access Comments