« "It was the finest thing I have seen or hope to see this side of heaven."
|
Main
|
Daily Tech News 27 March 2022 »
March 26, 2022
Saturday Overnight Open Thread (3/26/22)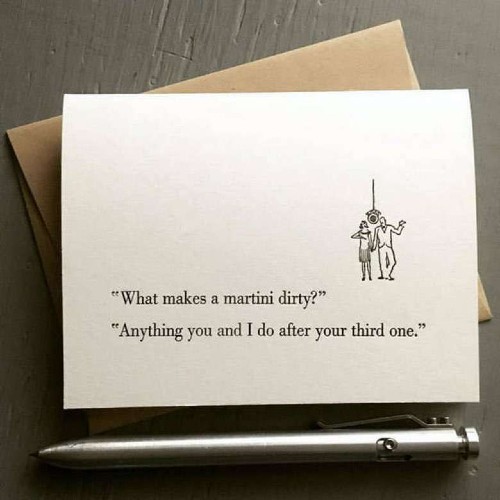 ***
The Saturday Night Joke

Why Did The Chicken Cross The Road?
DONALD TRUMP: I've been told by my many sources, good sources - they're very good sources - that the chicken crossed the road. All the Fake News wants to do is write nasty things about the road, but it's a really good road. It's a beautiful road. Everyone knows how beautiful it is.
JOE BIDEN: Why did the chicken do the...thing in the...you know the rest.
SARAH PALIN: The chicken crossed the road because, gosh-darn it, he's a maverick!
BARACK OBAMA: Let me be perfectly clear, if the chickens like their eggs they can keep their eggs. No chicken will be required to cross the road to surrender her eggs. Period.
AOC: Chickens should not be forced to lay eggs! This is because of corporate greed! Eggs should be able to lay themselves.
HILLARY CLINTON: What difference at this point does it make why the chicken crossed the road.
GEORGE W. BUSH: We don't really care why the chicken crossed the road. We just want to know if the chicken is on our side of the road or not. The chicken is either with us or against us. There is no middle ground here.
DICK CHENEY: Where's my gun?
BILL CLINTON: I did not cross the road with that chicken.
AL GORE: I invented the chicken.
JOHN KERRY: Although I voted to let the chicken cross the road, I am now against it! It was the wrong road to cross, and I was misled about the chicken's intentions. I am not for it now, and will remain against it.
AL SHARPTON: Why are all the chickens white?
DR. PHIL: The problem we have here is that this chicken won't realize that he must first deal with the problem on this side of the road before it goes after the problem on the other side of the road. What we need to do is help him realize how stupid he is acting by not taking on his current problems before adding any new problems.
ANDERSON COOPER: We have reason to believe there is a chicken, but we have not yet been allowed to have access to the other side of the road.
NANCY GRACE: That chicken crossed the road because he's guilty! You can see it in his eyes and the way he walks.
PAT BUCHANAN: To steal the job of a decent, hardworking American.
DR SEUSS: Did the chicken cross the road? Did he cross it with a toad? Yes, the chicken crossed the road, but why it crossed I've not been told.
ERNEST HEMINGWAY: To die in the rain, alone.
GRANDPA: In my day we didn't ask why the chicken crossed the road. Somebody told us the chicken crossed the road, and that was good enough for us.
ARISTOTLE: It is the nature of chickens to cross the road.
ALBERT EINSTEIN: Did the chicken really cross the road, or did the road move beneath the chicken?
COLONEL SANDERS: Did I miss one?

***

PetMoron vs. Moron................
***

Reason #3 why I don't skydive.

TERRIFYING video shows the moment a skydiver is knocked out cold at 10,000ft when another jumper crashes into his head.

Ben Pigeon was sent into a death spin and was only saved when an instructor was able to reach him and pull his chute.
***

Someone takes their "Pickle Ball" seriously. Very seriously.

71-year-old released from jail after marking pickleball court

DENVER (KDVR) — A 71-year-old man has been released from jail after being arrested for using a permanent marker on a basketball court at Central Park Rec Center to identify the boundaries used for pickleball.

Arslan Guney turned himself into jail on Thursday morning. He is facing a felony charge of criminal mischief for causing $10,000 in damage to the pickleball court at the rec center.

71-year-old arrested for felony for using marker on pickleball court
Arslan was released from jail Thursday on a personal recognizance bond, which means he didn't have to pay a bond because he agreed to return to court when ordered.
***
As our culture dumbs down. Our food also suffers. What's next gas station Sushi?

RoboBurger Made Me a Messy Burger, and I'd Do It Again
Our robotic restaurant future is here -- in vending machine form.


My dream to have a robot cook me a hot meal finally came true, and it happened in a New Jersey shopping mall. The RoboBurger is a massive vending machine that grills and serves hot hamburgers on demand -- toasted bun, toppings and all -- without any human help. The first machine launches for the public today at Newport Centre Mall in Jersey City, and I got an early taste of our future with robotic restaurants.

To my disappointment, there were no robot arms flinging my burger on a grill that I could see -- all the action is hidden inside a red box that measures nearly 7 feet tall and 5.4 feet wide, and a giant touchscreen plays animations of what you imagine is happening as you wait. But if you listen closely, you can hear the sizzle and smell the beef as goes from a 4-ounce frozen patty to char-grilled burger.
Food continued............

Savoury Pie and Parsley Sauce.

A collection of Fascinating 20th Century London Menus
During post-war austerity, when English food was at its dreariest and some of it still rationed, the meals served at some of these restaurants seemed luxurious.

In the absence of a working time machine one of the best ways to step back in time is looking at old menus. Here's a collection of London menus – mostly from the 20th Century. Although our first one is from 1889 and is from The Alpha restaurant – considered the first vegetarian restaurant in London situated opposite the Oxford Music Hall which eventually became Virgin records and now Primark.
***

Saturday ONT filler material. What's wrong with tighty-whiteys?
***
The ONT Musical Interlude & MSG Emporium
Born on this day: March 26, 1944 - Diana Ross
Diana Ross, American singer, The Supremes (1964 UK & US No.1 single 'Baby Love' plus over 20 other US & UK Top 40 hits). Solo (1980 US No.1 single 'Upside Down, 1986 UK No.1 single 'Chain Reaction'). During the 1960s The Supremes became Motown's most successful act, and is to this day the United States' most successful vocal group. As part of the Supremes, her success made it possible for future African-American R&B and soul acts to find mainstream success. via thisdayinmusic.com
&&&
On this day: March 26, 2004 - Jan Berry
Jan Berry of Jan and Dean, died at the age of 62, after being in poor health sustained in a 1966 car crash. Had the 1963 US No.1 & UK No.26 single 'Surf City', (co written by Beach Boy Brian Wilson). At the height of their fame, Jan and Dean hosted and performed at The T.A.M.I. Show, the film also featured The Rolling Stones, Chuck Berry, James Brown, Marvin Gaye, The Supremes and Smokey Robinson & The Miracles. via thisdayinmusic.com
***

The problem with cheap air flights. Genius Award Winner.

Woman who 'slapped passengers' on Jet2 flight banned for life and fined £5,000

A disorderly passenger who tried to open a plane door mid-flight and allegedly slapped fellow flyers has been banned for life by Jet2.

The airline has also fined Catherine Bush £5,000 for her tirade, during which she was filmed shouting in the faces of staff trying to calm her down.

Footage shows her squaring up to cabin crew and refusing to sit down halfway through a flight from Manchester to Antalya in Turkey.

Her tirade meant the plane ended up being diverted to Vienna, where police were waiting to take the mum-of-one into custody.
***
The Saturday ONT usually doesn't feature a Tonight's Feel Good Story of The Day. Tonight is different.
There may be some hope for our country. I'm not holding my breath, but this is a really heart warming event.
***
Going jet skiing with someone obviously drunk. What could go wrong?

South Carolina boater who fatally shot jet skier he tried to rescue had no choice, slain man's pal says
The shooter acted in self-defense, the Oconee County Sheriff's Office says

The boater who rescued a jet skier from drowning in a South Carolina lake and then fatally shot him had no choice after the man went berserk, the victim's friend told investigators.

"Nothing worked," Hannah Ayers, 19, said of trying to calm down Drew Morgan, 29 on the afternoon of March 15 in Lake Keowee, according to an incident report obtained by Fox News Digital.
***

Tonight's ONT has been brought to you by Adaptation.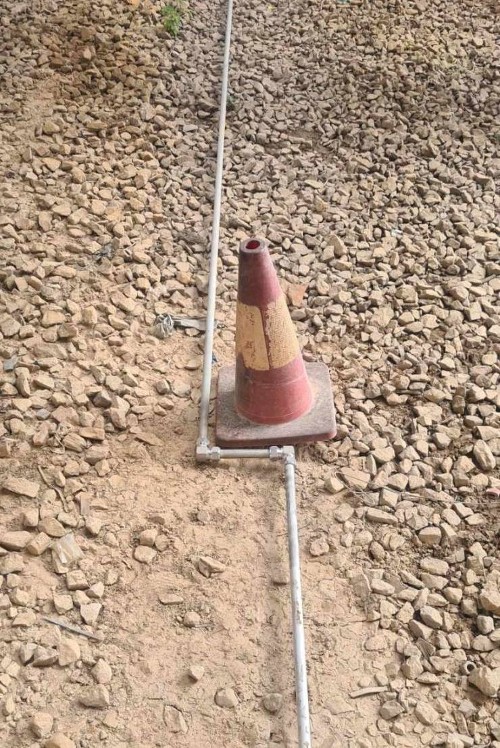 ***

Notice: Posted with someone's permission tonight. I think.

posted by Misanthropic Humanitarian at
10:00 PM
|
Access Comments