« Double Domino Cafe
|
Main
|
Daily Tech News 24 March 2022 »
March 23, 2022
Wednesday Overnight Open Thread (3/23/22)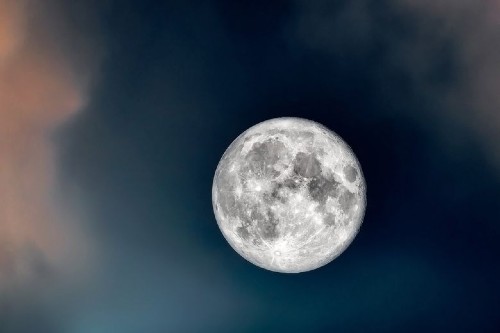 ***
The Quotes of The Day
Quote I

"I don't know to what extent we can even pass any ordinance regulating it," Sarasota Florida Mayor Erik Arroyo
Some life lessons are expensive.
Quote II

"I've been the lone voice in the wilderness crying out about this. The system is the problem. It is a cult machine sucking these children in and putting them on a conveyor belt. Puberty blockers, cross hormones, and then surgery is the way to go. They are getting their breasts cut off right and left."Dr. Quentin Van Meter , president of the American College of Pediatricians
Quote III

"I was standing at the front desk and a client says, 'Oh my God,' "All I saw at first was this big thing and a tail." Elliot Matthews, an employee at Bishops Cuts and Colors in Sand Canyon Plaza
Hunting seasons? Never heard of them.
***

Well they have talked the talk. Now are they willing to walk the walk? Hmmm, probably not since they are giving Russian millions to help Iran pounce on the Great Satan and its little buddy Israel.

War Crimes by Russia's Forces in Ukraine
PRESS STATEMENT

ANTONY J. BLINKEN, SECRETARY OF STATE

Since launching his unprovoked and unjust war of choice, Russian President Vladimir Putin has unleashed unrelenting violence that has caused death and destruction across Ukraine. We've seen numerous credible reports of indiscriminate attacks and attacks deliberately targeting civilians, as well as other atrocities. Russia's forces have destroyed apartment buildings, schools, hospitals, critical infrastructure, civilian vehicles, shopping centers, and ambulances, leaving thousands of innocent civilians killed or wounded. Many of the sites Russia's forces have hit have been clearly identifiable as in-use by civilians. This includes the Mariupol maternity hospital, as the UN Office of the High Commissioner for Human Rights expressly noted in a March 11 report. It also includes a strike that hit a Mariupol theater, clearly marked with the word "дети" — Russian for "children" — in huge letters visible from the sky. Putin's forces used these same tactics in Grozny, Chechnya, and Aleppo, Syria, where they intensified their bombardment of cities to break the will of the people. Their attempt to do so in Ukraine has again shocked the world and, as President Zelenskyy has soberly attested, "bathed the people of Ukraine in blood and tears."

Every day that Russia's forces continue their brutal attacks, the number of innocent civilians killed and wounded, including women and children, climbs. As of March 22, officials in besieged Mariupol said that more than 2,400 civilians had been killed in that city alone. Not including the Mariupol devastation, the United Nations has officially confirmed more than 2,500 civilian casualties, including dead and wounded, and emphasizes the actual toll is likely higher.

I want to see Blinken and his associate John F-ing Kerry head over to Moscow and place Putin and his generals under arrest. Maybe Old Pudding head could help.
***
Another transgender woman — born as a biological male — has been turned back by Ukrainian officials at the Polish border and told to fight for the country.

Transgender individuals have been legally recognised in Ukraine since 2017, however, despite being allowed to change their legal gender, the Ukrainian border force has reportedly been carrying out their own physical gender inspections in order to determine if people will be permitted to flee the country or be banned from leaving the country under the martial law restrictions which require all Ukrainian men aged between 18 and 60 to stay and fight Russia
***

I support The Current Thing. Do you? RazorFist does too but it's NSFW-Language
***

Ever tip a server at a restaurant? You my friend are a racist. But don't feel bad, so am I.

Nikole Hannah-Jones's frequent accusations of racism have finally reached the "tipping" point.

The "1619 Project" author and former New York Times writer who believes America was built on racism started a Twitter controversy with the claim that the practice of tipping waiters, waitresses, bartenders, or apparently anyone else whose livelihood depends on an extra 15-20% for good service is racist.
***
I've never been on a cruise ship. Plenty of charter boats, but never a cruise ship. And after watching Gilligan's Island and reading the following I think I'll skip that experience. Sorry Fabulous. No, I Don't Want To Cruise...NSFW-Language

"I live on a fucking island. Islands hold no fascination for me. I already have all the ocean I ever want to see outside my window. Stop calling me..." -- The Overlord

The above was a portion of an irate rant to the assholes at a certain cruise ship line who keep calling my house trying to get me on board one of their floating monstrosities.

The Overlord detests cruise ships.

This is because he once, stupidly, took one of these excursions, because vagina. The vagina in question wouldn't shut the fuck up about wanting to go on a cruise -- all her friends did, you know -- and she wanted to have a similar experience so that she wouldn't feel left out at the weekly box-wine-and-bitch session, and because, she said, it would be fun.

That should have been the first indication -- someone who had never been on a cruise suggesting that the experience would be fun (like, how the fuck do you know?) -- that this was a bad idea.

But, The Overlord, being younger and thus very partial to vagina (and, admittedly, not very selective about it at the time. Case in point. I'll get to this a little later) said yes in anticipation of the Blowjob of Sincere Gratitude this was expected to produce
***
Ozzy Man NSFW-Language
***

What happens when you don't select the best candidate for employment? Issues, lots of issues.

Vice President Kamala Harris was not the pick that first lady Jill Biden wanted, a new book by two New York Times journalists says.

The book, titled "This Will Not Pass: Trump, Biden, and the Battle for America's Future," was written by Jonathan Martin and Alex Burns and gets into the tension between the Biden and Harris campaigns during the 2020 presidential election which was won by President Joe Biden, The Daily Wire reported.
***

Whatever happened to modesty? Did it become extinct when the world wide web emerged?
A 32-year-old UK woman needs your help. She's seeking the man whose name she tattooed onto her butt after one too many drinks many, many moons ago.

No, seriously.

Will the real Daniel Forde please stand up? Kaylie Williams would love to have a conversation with you and possibly even pay you $33 for the opportunity.

"If I do manage to find him, I have no idea what I will say to him," Williams told the South West News Service. "Maybe I will offer him his money back for paying for the tattoo. Who knows!"
***
Moderna is hoping to get the green light to administer a pediatric, low-dose COVID-19 vaccine for children ages 6 months to under 6 years of age, it said in a statement.

The pharmaceutical company will submit a request to the Food and Drug Administration "in the coming weeks" for authorization for a two-dose, 25 microgram-each shot. That's 25% of the first two doses adults received, the company said.

"Given the need for a vaccine against COVID-19 in infants and young children, we are working with the U.S. FDA and regulators globally to submit these data as soon as possible," Moderna CEO Stéphane Bancel said in the statement.
Given the need? How about the 'need' to release all of the information concerning this drug and its side effects.
More Kung Flu and pricks. What Operation Warp Speed Did, Didn't and Can't Do

Operation Warp Speed was a tremendous success and one that I was pleased to support from the beginning. Many people, however, are concluding from the success of OWS that big Federal funding can solve many other problems at the same speed and scale and that is incorrect.

First, it's important to understand that OWS did not create any scientific innovations or discoveries. The innovative mRNA vaccines are rightly lauded but all of the key scientific ideas behind mRNA as a delivery mechanism long predate Operation Warp Speed. The scientific advances were the result of many decades of work, some of it supported by university and government funding and also a significant fraction by large private investments in firms such as Moderna and BioNTech. It was BioNTech recall that hired Katalin Karikó (and many other mRNA researchers) when she couldn't get university or government funding. Since OWS created no new scientific breakthroughs there isn't much to learn from OWS about the efficacy of large scale programs for that purpose.

Second, it's important to understand that we got lucky. OWS made smart bets and the portfolio paid off but it could have failed. Indeed, some OWS bets did fail including the Sanofi and Glaxo-Smith-Klein vaccine and the at-best modest success of Novavax. Many other vaccines which we didn't invest in but could have invested in also failed. To be clear, my work with Kremer et al. showed that these bets and more were worth taking but one should not underestimate the probability of failure even when lots of money is spent.

Tell the FDA "Given the need" you should approve this product.

Ahead of FDA committee to discuss new ALS drug, the jury remains out on how much benefit is enough for approval

Next week, an FDA advisory committee will face an all-too familiar question: Should a drug for a fatal, neurodegenerative disease be approved despite less than conclusive efficacy data?
***

First came swatting. Now there is dicking.
A woman is suing a novelty gift company for sending a life-size dick-shaped chocolate to her door, citing "fear, nervousness, anxiety, worry, and indignity" at receiving the phallic confection on her doorstep.

As reported by Courthouse News, the complaint, filed by Linda Parks in Ventura County, California on Tuesday, details the emotional distress Parks received when she got an unexpected chocolate dick delivery from the company Dick at Your Door, owned by Rain Parade LLC. Dick at Your Door sells a range of prank items beyond the choco-dongs: They also offer chocolate buttholes with the message "live fast eat ass" printed on the box, a "bag of dicks" gummies, and glitter bombs.

Another night, another ONT with local politicians who are thin skinned and emotionally unstable.
***
The ONT Musical Interlude & Sugar Cookie Emporium
&&&
***
You may not believe this but I do try to put myself in the other guy's shoes. However, tonight's Genius Award Winners make me shake my head and mutter, I don't understand.

Taking a swing at a cop never works out.
A journey to the center of the earth. That didn't go well.

A man was rescued alive after being stuck for two days 15 feet underground in a storm pipe that he crawled into himself. The unidentified man in his 30s went into the 16-inch-wide opening in Antioch, California, on Friday.

Once the man became stuck in the drain, he started yelling for help, prompting people to call 911.

At least 50 firefighters responded to the scene. They extracted the man from the pipe around 9.30pm on Sunday in a 'borderline miraculous' operation, the Contra Costa County Fire Protection District said.

'When we finally got him out of the ground, he was beyond exuberant,' district spokesman Steve Hill said, according to the Daily Mail. 'He was beyond happy to be above ground.'
***
Saving a kid from an alligator's lunch. Tonight's Feel Good Story of The Day.

Daniel Duplantier jumped into action when he heard a young child calling for help.

According to a Facebook post by the Westwego Volunteer Fire Company, the 5-year-old boy fell into the canal near the pumping station.

Duplantier happened to be watching alligators in the canal when the incident occurred.

He acted fast and successfully pulled the 5-year-old from the water. Rescue crews then helped bring the child safely back across the canal.
***

Unfortunately this Feel Good Story involves the deaths of innocent people. But the death of the monster who took those lives.

Armed Israeli Citizens Shoot Knife-Wielding Terrorist Who Killed 4, Wounded 2 [VIDEO]
***

Tonight's ONT has been brought to you by Child's Best Friend.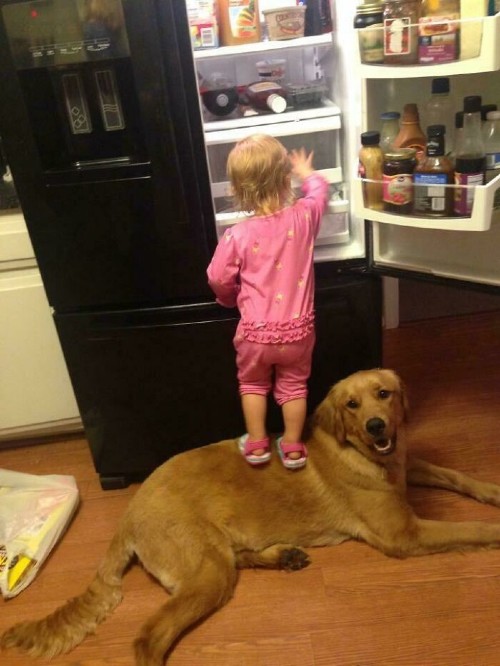 Notice: Posted with permission by the Ace Media Empire and AceCorp, LLC. Warning The ONT is habit forming.


posted by Misanthropic Humanitarian at
10:00 PM
|
Access Comments