« EMT 3-27-22
|
Main
|
The Fog Of War? Or The Fog Of Bullsh*t... »
March 27, 2022
Sunday Morning Book Thread - 03-27-2022 ["Perfessor" Squirrel]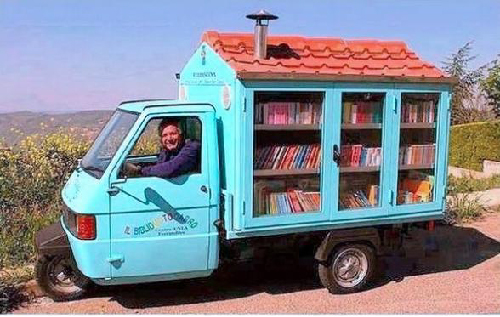 (ht: Skip)
Good morning, Horde! Welcome to the prestigious, internationally acclaimed, stately, and illustrious Sunday Morning Book Thread! The place where all readers are welcome, regardless of whatever guilty pleasure we feel like reading. Here is where we can discuss, argue, bicker, quibble, consider, debate, confabulate, converse, and jaw about our latest fancy in reading material, even if it's nothing more than the license plate on the back of the vehicle featured in today's library pic. As always, pants are required, unless you are wearing these pants...for when you absolutely, positively need to check your makeup.
NOTE ON COMMENTS:
As a general rule on specialty threads (Book, Pet, Gun, Food, Gardening, etc.), please keep comments mostly relevant to the specialty of that thread. Comments that are simply about the events of the day don't really belong here. At the very least, a good rule of thumb is to obey the "100 comment" rule, where all comments should by relevant to the specialty subject until after 100 comments or so. Thank you.
Now on to the sticky, Frenchy goodness of the Sunday Morning Book Thread!
PIC NOTE
Skip sent me this week's library picture. This is the brain child of a retired school teacher in Italy who decided he wanted to bring the joy of books to children in remote villages. He spends his days driving around the local communities, sharing out the books from his mobile library. You can see how happy he is to be sharing his love of reading with children. Truly a man who has found his calling.
QUESTIONS FROM THE HORDE FOR THE HORDE
So I received a few questions this week in my email that I'd like to share with you all. Sometimes crowdsourcing an answer is a great way to really dive into a subject. And there is no greater source of collective wisdom than the Moron Horde. I also want to try something a little different. Instead of answering the questions in the comments, I've created a survey form where you can answer the questions. This has a couple of advantages. For one, the responses to the questions are all collected in one place and I don't have to sort through the comments trying to find them. Second, I can easily compile the responses into a more user-friendly format that I can share with everyone next week. Third, you have more freedom to respond as you see fit. You are not limited to the same character or carriage return limit that Pixy enforces in the comment box (reduces spam).
So here are the questions, which are also embedded in the survey form:
Writing is often a solitary profession, but effective writing duos are definitely a thing. Who are some of your favorite writing duos? What strengths does each author bring to the story? How do they complement each other to create a better story?
How do you come across your favorite books or series? Recommendations? Advertising? Saucy cover art? What attracted you to pick up your favorite books?
This one is a bit more challenging...Say you've completed your first NaNoWriMo challenge (National Novel Writing Month) and have written a story of 50,000+ words. Now what? What's the next step in the writing process? How/when should you solicit reviewers to provide feedback? How do you know if your story is even worth the trouble of publishing?
Here is the survey: SURVEY LINK
Feel free to fill it out more than once, if you are so inclined. Or post your responses in the comments (though I'd prefer the survey). I'll share the results out next week!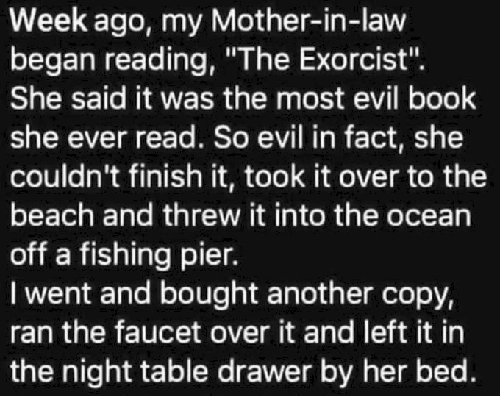 (ht: Castlemoyle Books)

BOOKS BY MORONS
We have two great books for you today, written by long time lurkers and morons in good standing.

+++++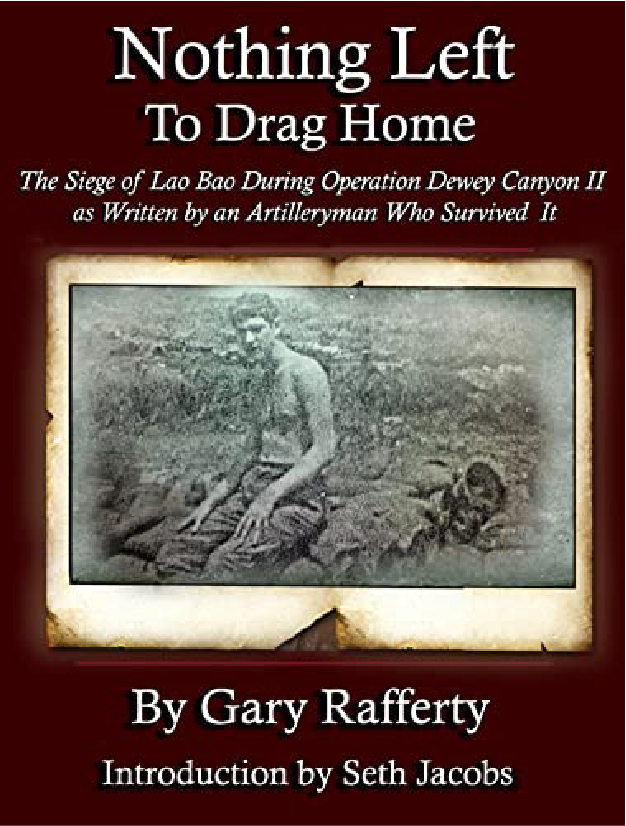 First, Gary Rafferty (Vn Redleg) has written a powerful, poignant memoir about his time spent in Vietnam:
Nothing Left to Drag Home: The Siege of Lao Bao, During Operation Dewey Canyou II; Written by an Artilleryman Who Survived It.
He was an artilleryman during the Laos invasion. Gary was kind enough to send me a copy to read. I am very, very glad I read it. It's raw, honest, and extremely emotional. Everyone who has ever been in a combat zone will immediately recognize the horror and madness Gary and his team went through. Anyone who has never been in a combat zone (like me) will still be profoundly affected by the events. War fundamentally breaks down our humanity until we become unrecognizable to ourselves. And when you come back, it's near impossible to fully reclaim your humanity again. A part of you is always left behind on the battlefield.

I'm glad you liked Nothing Left to Drag Home. Thank you for taking the time and effort to read it. I know full well it's a hard read. It was an even harder write. I carried that story around for over 50 years. It was time to finally set it down on paper.

I know Nothing Left to Drag Home, sits in a unique way on one's mind. It doesn't reinforce stereotypes. It changes and expands what sacrifice, comradeship and leadership mean. I think it probably shocks the reader. I had to tell the story without smoothing off the edges. Because it had to reflect the experience.

I think the folks at Ace's are the perfect audience for it. Thank you in advance for bringing it to their attention. I don't often post on Ace's site. But I go there because it's where I can be among folks who have been through the crucible, and many there have also 'seen the elephant'. The level of snark and the open and outright rejection of the spew of bullshit coming from the "official sources" and utter contempt for the 'experts' matches my own. I feel like the spirit of some of the regulars at Ace's could have sat next to me at Lao Bao, as we shook our heads at all the madness. None of us there had the foresight to say aloud to each other "this, all this, is madness". Instead, we remained silent and thus internalized it. At Ace's we openly say it and properly put it where it really belongs. I can't tell you how honest and refreshing that is.

We need more memoirs like Gary's to remind us that war, ultimately, is madness and chaos personified. War is one of the Four Horsemen of the Apocalypse for a reason. You can obtain both an electronic and physical copy via Amazon.

+++++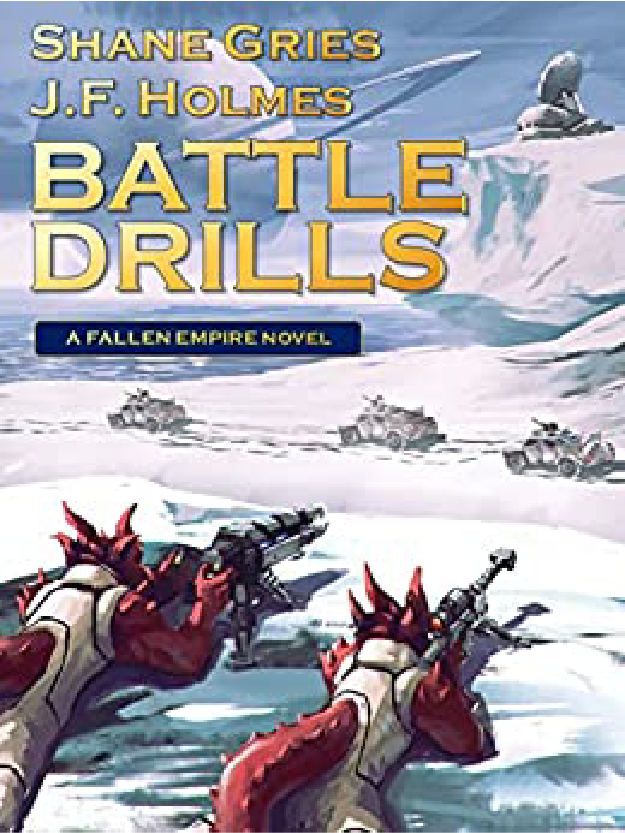 Our second entry comes from another long time lurker, Shane Gries:
Battle Drills
, an entry in JF Holmes'
Fallen Empire
universe.

An exciting new entry in the universe of the Fallen Empire. started by The Irish Brigade and continued in Overrun!

When the Empire rises, it's glory and fame for the soldier, but when it falls and you're on the long end of a failing supply chain, you have to wonder what all the dying is for. Terran Union Marine Dave Hernandez fights in the last bitter actions of the Succession Wars, living in the mud and blood as incoming fire decimates his squad, the men he called brothers.

After the inevitable drawdown he finds himself as the crewman of a tramp freighter, running between the worlds of the Demilitarized Zone. The DMZ is a place where not a lot of questions are asked and maybe a veteran can find some peace among the stars. Sure, the ship is war surplus, but so is Hernandez. The fact that there's a group of Private Military Contractors protecting the ship means little to him until Illyrian pirates attack and board the vessel, overwhelming the security detail and forcing the Former Marine to bring back old skills that hadn't died as much as he had thought.

With his competence for war noted and his ship wrecked Hernandez signs on with a mercenary company. Far above his head corporate machinations are aiming to make a killing, playing both sides and sacrificing the men with guns for an immense profit, and lives mean nothing compared to money for the ultra rich. Betrayal follows betrayal and the plan descends into bloodshed and mayhem.

I admit I'm not at all familiar with this series, but it does sound like it has adventure and action enough for my taste. Like many military science fiction adventure series, it's written by military veterans who are able to bring their own experiences to the written page. I may have to give it a whirl. (*sigh* One of the downsides to this Sunday Morning Book Thread thingy is that my TBR pile is going to grow exponentially!) Battle Drills can be found on Amazon.
MORON RECOMMENDATIONS
I hope everyone has a great week of reading. Painting bedrooms, driving everywhere for kid activities, Lent stuff, and life are not leaving any noticeable room these days. But I'm slowly working my way through Bruce Catton's This Hallowed Ground, and the maps he provides are indispensable since I'm too lazy to go get one and keep it handy while I read.

Posted by: Catherine at March 20, 2022 08:06 AM (ZSsrh)
Comment: I'm a huge fan of maps. Even a poorly drawn map can add so much context to a story. This Hallowed Ground is a history of the Civil War. Maps are tremendously useful in charting the battlefields and seeing who is charging where. Heck, if I'm reading a book that takes place in the real world, I'll fire up Google Maps just to get a sense of the location in which the action is taking place. Don't underestimate how much value a good map can add to a story, real or imagined!
+++++
Here is a book I just finished about a week ago - Vincent McCaffrey's The Dark Heart of Night.

McCaffrey owns and runs the Avenue Victor Hugo bookshop in Lee, NH and is also a prolific novelist. This particular book takes place in 1937 NYC and follows Daily Mirror photographer Hugh McNeill and his (soon-to-be) wife Cass Green as they investigate a series of killings dubbed "The Annie Oakley Murders."

The book is very well written, with sharply-drawn characters, an intriguing storyline, authentic period details and a grand sense of time and place. . .

but it is over 600 pages long. McCaffrey admits that he didn't bother editing for length (he self-publishes) and it shows. IMO, at least half of the book is Hugh going off on philosophical tangents that could easily have been cut with no damage to the story. YMMV.

Posted by: Mary Poppins' Practically Perfect Piercing at March 20, 2022 08:17 AM (2JVJo)

Comment: Editing is one of the most essential aspects of writing anything of quality, even if it's just an announcement that will be going out to hundreds of faculty members. For a story, that's even more important! You can have an excellent story, but if the editing is flawed, then the whole work suffers somewhat. This applies to movies and television as well as written stories.
+++++
Started (reading) a new book this week: The Alexiad by Anna Comnena. She was a Byzantine princess and the book is a bio of her father, Emperor Alexius. (If this sounds kind of Dune-ish, yes, I think she was the model for Princess Irulan.)

I'm only a little way into it but already she's described a big set-piece battle between her father and her future father-in-law. You would think that sort of thing would lead to awkward moments at Thanksgiving, but apparently in those days fighting a war with someone wasn't even a faux pas.

Posted by: Trimegistus at March 20, 2022 09:37 AM (QZxDR)

Comment: Ah, history! Lots of great stories there. When most of Europe was related to each other by blood, that led to some awkward situations. Arranged marriages between noble blood were the norm to cement alliances and keep the major fighting to a somewhat manageable level. Didn't always work if you were on the outs with your father-in-law, though. The Alexiad (cool name) takes place during the middle of the 12th century, approximately during the Second Crusade.
+-----+-----+-----+-----+
That's about all I have for this week. Thank you for all of your kind words regarding my Sunday Morning Book Thread. I hope I am able to continue doing this for the foreseeable future. I do have some plans for this space to help grow it and increase our active participation. Stay tuned!
If you have any suggestions for improvement, reading recommendations, or writing projects that you'd like to see on the Sunday Morning Book Thread, you can send them to perfessor dot squirrel at-sign gmail dot com. Your feedback is always appreciated! You can also take a virtual tour of my library at libib.com/u/perfessorsquirrel.
PREVIOUS SUNDAY MORNING BOOK THREAD - 03-20-22 (hat tip: vmom stabby stabby stabamillion) (NOTE: Do NOT comment on old threads!)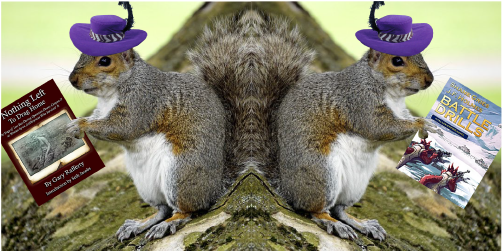 posted by Open Blogger at
09:00 AM
|
Access Comments