« Mid-Morning Art Thread
|
Main
|
Drug Cartels Wage War on Mexican Government as Fighting Breaks Out On American Border »
March 18, 2022
THE MORNING RANT – Buck Shots [Friday 3/18/2022]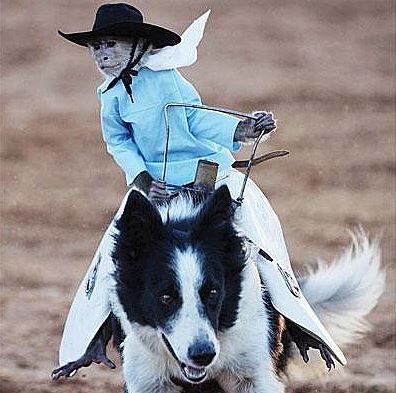 Libertarians For Government-Mandated Face Muzzles
Remember when the word "libertarian" had some association with the word "liberty?"
Robby Soave, a senior editor at the stoner libertarian magazine "Reason," has an idea for who would be the perfect Republican candidate for President in 2024. That famous libertarian…Mitt Romney.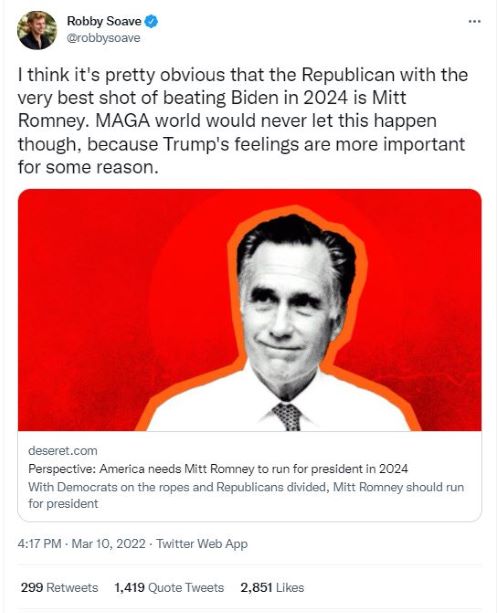 And just what liberty-loving things has Mitt been up to lately?
Mitt Romney is the only Republican senator to oppose repealing TSA mask mandate
Mitt wants the government telling private companies that their customers must wear face masks, and also telling parents that they must put face masks on their two-year old children. How very libertarian!
Of course, Mitt was also the father of Obamacare.
Romney: Obamacare Grew Out of Romneycare [CNBC – 10/23/2015]
Having the government tell its citizens what they must do, what they must wear, and what they must purchase – all at the risk of government punishment – makes me think of many words. None of them is related to the word "liberty."
*****
Big Oil's New Woke/Green Friends Are Wanting To Confiscate Their "Windfall" Profits
The trouble with principles is that they are often in conflict with each other. Here are a couple of mine:
1) Communists in government should not confiscate the profits of private corporations.
2) Woke corporate executives who climb into bed with communist snakes, and who advocate for the woke/green communist agenda, deserve every bit of misery coming to them when they wake up to next to a cobra.
I'm conflicted about this story:
Democrats look to preempt gouging with oil windfall tax proposal [Washington Examiner – 3/11/2022]
Oil companies that produce or import at least 300,000 barrels of oil per day will owe a per-barrel tax equal to 50% of the difference between the current price of a barrel of oil and the pre-pandemic average price per barrel between 2015 and 2019, according to a bill summary...
This proposed tax is obviously an awful idea, but I do like that it only hits the major oil companies, who have cynically embraced the green agenda to try to crush smaller oil companies. If I were in Congress and Big Oil needed my vote to stop this, I'd be very tempted to say, "Nah, bro, these are your new friends. I'm just going to abstain on this vote and let you work it out with them."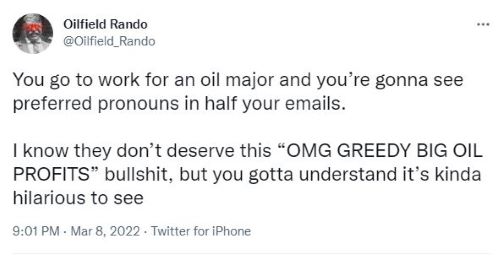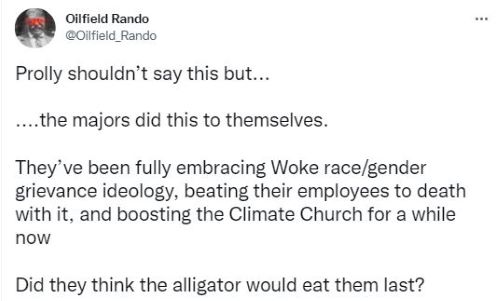 Woke corporations need to learn a lesson. If they are going to constantly push the left's Green/Woke/BLM/hate-American agenda, then they can just go plead with AOC, Bernie Sanders, and Elizabeth Warren to go easy on the punitive taxes.
It's time to let a few woke corporations reap what they are sowing.
*****
Dim Bulbs In Congress Mandate More Daylight
I know there are mixed sentiments about year-round Daylight Savings Time, and I fully understand the frustration about moving clocks twice a year. Personally, I'd prefer the Arizona model, which simply stays on Standard time year-round. But that's not what this post is about.
This post is about the intelligence of the Senators who just voted to make Daylight Savings Time permanent year-round. It's quite clear that some of our esteemed lawmakers actually believe that they are creating an additional hour of daily sunlight.
Senator Ron Wyden of Oregon: "Making daylight saving permanent would give folks an hour back of sunshine during the winter months when we need it most."
Senator Patty Murray of Washington: "I've said it before and I'll say it again: Americans want more sunshine and less depression — people in this country, all the way from Seattle to Miami, want the Sunshine Protection Act,"
What's terrifying is that elected representatives like these also think they can pass laws to regulate the temperature of the Earth.
We've all had a good laugh mocking Representative Hank Johnson for his legendary comments about the possibility of Guam capsizing, but I don't know that the Senators mandating more daily sunlight are any smarter.
Speaking of Hank – and just for old time's sake - here's Rep. Johnson's inquiry at a Congressional hearing about Guam tipping over. Skip to the 1 minute 20 second mark if you want to go straight to the "capsizing" line.
*****
Thanks for stopping by this morning.
(buck.throckmorton at protonmail dot com)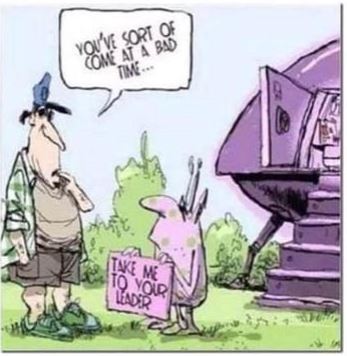 posted by Buck Throckmorton at
11:00 AM
|
Access Comments