« First-World Problems...
|
Main
|
Gun Thread: Lurker Appreciation Edition! »
March 20, 2022
Food Thread: The Highest Expression Of The Sandwich Art? Could It Be The Cubano?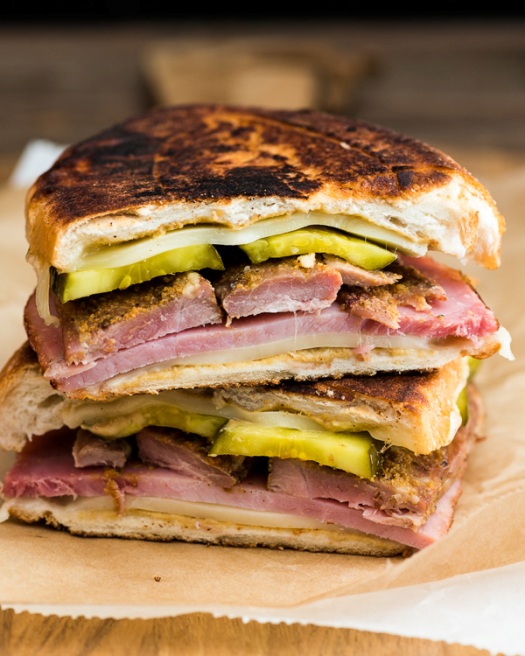 Cubanos are absolutely spectacular sandwiches, but the one I had at a Cuban restaurant in Florida a few weeks ago was meh. So of course my current obsession is to make the best one in the history of Cuban-Americans.
And that means baking the bread, roasting the pork and...um...no, I won't make the ham, because I can buy great ham. And pickles. And mustard.
It's not really a complicated sandwich, but it requires a particular technique, and that has to be lubricated with lots and lots of butter. There is no point in eating a Cubano sandwich if the bread isn't crispy from being pressed with copious quantities of fat. And it has to be browned too. And did I mention pressed? That is a biggy. It should not be a tall sandwich.
Yeah...I am picky, but if you have ever tasted a good one you will be on my side. And if you haven't, get your ass to South Florida or West New York (NJ) or any other concentration of Cubans, and have one.
You'll thank me later, after you have washed your hands and face and taken a nap.
******
Farm land used for ethanol fuel production is a political pay-off and an evil perpetrated on the poor of this world. There is no justification to take farm land that could be use for human food and divert it to production of an inefficient fuel to replace petroleum, especially since the world is almost literally swimming in oceans of oil. Every acre that isn't used for human consumption increases the cost of food around the world. Obviously nobody is starving in America (our poor people are famously fat!), but the human food market is a world-wide one, and increasing prices here does the same thing across the globe. Except...some people in the poorest countries of the world will die because of that increased cost.
Yeah...I jabber about this a lot, but it is an issue that is so easily fixed if we only cared about things like efficiency rather than political pay-offs and election-year promises.

******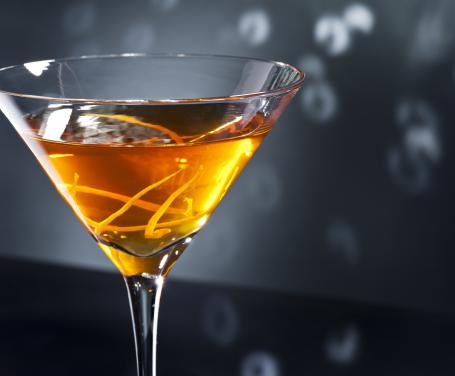 Cocktails are endlessly fascinating. The Manhattan that I have been drinking for many months with a particular red vermouth (Antica Carpano) was a fickle little bastard. The vermouth was so powerful that it dominated the drink. Playing with the bitters and the sweet component (you all should know what that is!) was successful...to a point. So I switched to a lighter vermouth (Dolin) and in addition to being gentler on my wallet, I think the end result is a better integrated drink.


four ounces Rye

3/4 ounce Red Vermouth

Bar Spoon of Maple Syrup

Four dashes Angostura Bitters
Stir for 30 seconds in a lot of ice
Strain into a cocktail glass and garnish with an orange or lemon peel (or a good Maraschino cherry)
******
Commenter "Greywolf" sends a couple of good photos of his Saint Patrick's Day dinner, and it does look pretty damned good! And what the hell is "Colcannon" and why haven't I heard of it before?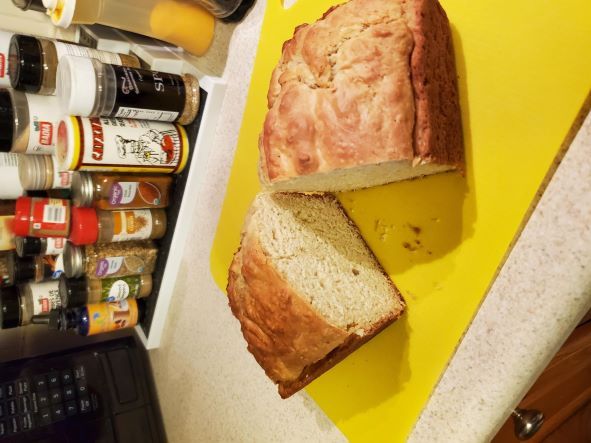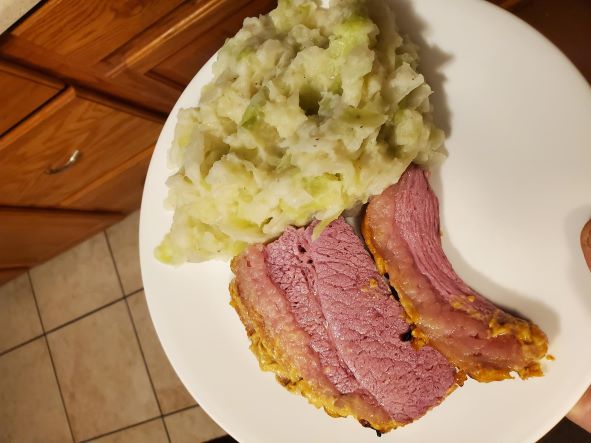 Greetings from an Ace of Spades legacy lurker from Florida. I have followed Ace for pretty much as long as it has been around, and have always enjoyed your postings. Me and the wife are big food fans (I refuse to use the term "Foodie" - fucking hipsters! - get off my lawn!) and both of us have been involved in restaurants and cooking for years.

So, in honor of St. Patrick's Day, we cooked up our yearly Corned Beef and Cabbage meal, but this year we did something different. Me and the missus are huge fans of mustard, and Irish Whiskey. So, why not combine the two!

Presented for your gastronomical pleasure, is our meal - an amazing Corned Beef, Colcannon, and Irish Soda Bread. You just can't find anything better in the world - and the leftovers (sammiches and corned beef omelets with fresh eggs from our chickens!) are awesome!

Greywolf

Oven Baked Corned Beef Finished with a Broiled Mustard & Brown Sugar Glaze

PS - enjoy with Guiness, Tullamore Dew Irish Whiskey, or other beverage of your choice.

******
A recipe for
steeplechase pie?
It showed up in my in-box and my first thought was, "What the hell is steeplechase pie?"
******
Commenter "John Juan " adds to the discussion about storing roasted garlic in oil...
Saw your bit on roasting garlic in oil and the concern over botulism. The picture you included is exactly how I've roasted garlic since I first learned. Peeled garlic cloves, covered with oil of choice, covered and roasted in an oven until lightly golden brown. The worry over botulism is valid, but that being said, I think most people are so concerned about contamination that they end up following correct procedure for making, cooling and storing the garlic.

In culinary school we were required to take and follow all sorts of food safety protocols (duh). Most food borne pathogens are the result of improper time/temperature management. With the garlic, even being in an anaerobic environment, the oven temperature should prevent botulism growth and destroy the spores. (also, simmering oil...aerobic or anaerobic...not sure what that would be considered)

When you cool the garlic, I would remove it from the oil and spread it on a sheet tray to cool faster. Ice bath the oil to cool. I usually end up pureeing my roasted garlic for multiple uses. It really doesn't require much if any oil to puree. And then you can use the oil for multiple purposes as well.

Just my two cents. Have a great St, Pat's. Erin Go Braugh!

******
Long-time commenter (though currently incarcerated) Bluebell sent me a simple recipe for "New England Baked Haddock." lest you think it is a healthier version of the fried fish I mentioned last week, let me assure you that it isn't. I think the ratio is one part butter, one part fish.
It is ridiculously easy to make, easily modifiable, and absolutely delicious. I used thicker chunks of cod, and I tuned up the bread crumbs with some seasoning. And since the fish was thicker I cooked it a few minutes longer and then broiled it for 30 seconds or so for some color.
As a last-minute meal it's hard to beat. All that butter makes it filling and satisfying. Definitely a keeper, especially because I will be able to play around with the basic idea.

******
Romaine lettuce that is green, instead of the white crap they sell that has never seen a photon, pork rib roasts from the front end of the pig where all the good and fatty meat lives, carrots that don't taste like stalky chalk, spare bottles of Van Winkle Special Reserve 12 Year Old Bourbon, an herb garden that actually produces herbs (but no basil!), well-marbled NY strip steaks and elk backstrap to:
cbd dot aoshq at gmail dot com.
And don't think that you are off the hook with maple syrup and French Toast: I'm watching you...all of you! And I am watching you perverts who shake Manhattans and keeping a list for the Burning Times.

posted by CBD at
04:00 PM
|
Access Comments