« Hawk Lord Cafe
|
Main
|
Daily Tech News 15 March 2022 »
March 14, 2022
Monday Overnight Open Thread (3/14/22)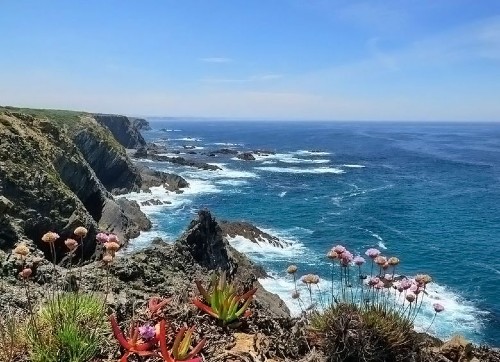 The Quotes of The Day
Quote I

"If Mr. Roosevelt can change the Constitution to suit his purposes by adding to the members of the Court, any succeeding President can do it to suit his purposes. If a troop of 'President's judges' can be sent into the halls of justice to capture political power, then his successor with the same device can also send a troop of new 'President's judges' to capture some other power. That is not judicial process. That is force."-- Herbert Hoover (1874 - 1964), 31st President of the United States, 1937
Quote II

"Putin bad" is true, but it's insufficient. It's time for some real talk about America's interests, which may not be Ukraine's interests, and how we are pursuing them. Except no one wants to talk about that because that's not fun. Moral panics are, and stopping for a second to think strategically spoils the party for many in both parties. Kurt Schlichter
Quote III

"I do hope that the Rock & Roll Hall of Fame will understand and be willing to consider me again — if I'm ever worthy. This has, however, inspired me to put out a hopefully great rock 'n' roll album at some point in the future, which I have always wanted to do! My husband is a total rock 'n' roll freak, and has always encouraged me to do one."Dolly Parton

Dolly Parton? The Rock N Roll HOF is a joke.
Quote IV

Owning a gun isn't a "God-given right." It's a slave-owning, misogynistic founding father-given right. I'm not against 2A, but be real – the Constitution was written by people! Today I'm filibustering a bill that would allow concealed carry without training or a permit Nebraska Senator Megan Hunt
What other rights aren't God given Missy?
Quote V

"The time has come for the Federal Reserve Board to return to its defining principles and dual mandate of controlling inflation by ensuring stable prices and maximum employment." Sen. Joe Manchin (D-WV)

Joe is more a Republican than old Willard.
***

Just what the world needs a Kawasaki robotic goat.

We're more or less still at the point of robotics where engineers are throwing anything at the wall and hoping to find a design that sticks. Or at least, that seems like the best explanation for why Kawasaki created a four-legged walking Ibex—a species of wild goat—that can haul cargo or passengers assuming neither are in much of a hurry.

Officially revealed at the 2022 International Robot Exhibition (iREX) in Tokyo this past week, Bex is an offshoot of Kawasaki's Kaleido program which, since 2015, has been working on developing bi-pedal humanoid robots.

As is obvious while watching every single blooper reel that Boston Dynamics' has shared of its multi-million dollar Atlas robot slipping and falling, developing a bipedal robot that's as agile and stable on two feet as a real human is no easy task. And that's what led to the creation of Bex. The robotics engineers at Kawasaki were looking for a happy medium between the dexterity of a bipedal robot that can traverse uneven terrains with the reliability of a wheeled robot that avoids issues with balance by keeping all of its wheels on the ground at all times.
***
Because after all, two wrongs make a right.

London mayor Sadiq Khan is 'surprised' that police moved in to arrest squatters occupying Oleg Deripaska's £50m Knightsbridge mansion as he says Russian oligarchs' homes in capital should be turned over to Ukrainian refugees
Surprised? What a horses ass.
***
Pretty light sentences if you ask me.

Jacob Greenburg, 19, was given a five-year prison sentence for first-degree assault, first-degree attempted arson and first-degree reckless burning. He is also the stepson of former Democratic State Rep. Laura Ruderman, according to the news outlet.

Danielle McMillan, 29, was sentenced to 12 months of community service for first-degree attempted arson. It was unclear how many hours that will require.

During the riots, Greenburg and McMillan helped light Molotov cocktails that were then thrown into the Seattle Police Department's East Precinct.

Greenburg was also charged with striking Officer Jose Jimenez of the Seattle Police Department in the head with an aluminum baseball bat during the riots.
***
Usually the Mossad kicks Iranian ass. Not this time.

Cyberattack against Israeli sites follows reports of failed Mossad op against Iran

Cyberattacks against Israeli government websites are possibly retaliation for an alleged failed Mossad operation.
***

Never stick your dick in crazy. Or crazy Iranian.

AN IRANIAN woman has been accused of stabbing her online date to avenge an Iranian military leader who was killed in an American drone strike in 2020.

Nika Nikoubin, 21, has been charged with attempted murder after attacking a man she met on a dating site while they were in bed together at a Las Vegas hotel, police said.
***

That's OK they have moved past President Trump. We have moved past them. Let them go down the drain to the sewer where they belong.


WASHINGTON -- Bobbie and Bill Kilberg were expecting a few dozen people for their fundraiser Monday for GOP Rep. Liz Cheney, an intimate cocktail party they were planning at their home in McLean, Virginia.

But in the weeks since the Republican National Committee voted to censure Cheney for her involvement in the ongoing House select committee investigation of the January 6, 2021, attack on the US Capitol, the couple was flooded with requests to come and meet the congresswoman and the event's special guest, Utah GOP Sen. Mitt Romney.

If Mitt Romney were on fire I wouldn't piss down his throat to put the fire out.
***

Just an observation. Closing McDonald's probably would do him some good.

A Russian man was not lovin' it that McDonald's was about to shutter it stores in the country amid the invasion of Ukraine – so he chained himself to one of its eateries in Moscow in a last-ditch attempt to keep it open.

The Golden Arches fan, identified as Luka Safronov, was filmed staging his protest hours before the burger giant was set to temporarily close its 850 restaurants in Russia, the Mirror reported.

"Closing down is an act of hostility against me and my fellow citizens!" Safronov reportedly yelled as customers flocked inside to grab their last Big Macs and other staples before the chain closed down its operations.
***
The ONT Musical Interlude & Filling Station Emporium
&&&
***

Ah yes, a public service oriented individual and tonight's Genius Award Winner.

MARCH 11--Concerned that the meth he had purchased was actually bath salts, a Florida Man yesterday asked police to test his stash, a request that resulted in his arrest on multiple drug charges.

According to investigators, Thomas Colucci, 41, dialed 911 last night and requested that a sheriff's deputy be dispatched to his residence in Spring Hill, a Tampa suburb. Colucci explained that he needed someone to "test the methamphetamine" he had just bought.

When deputies met with Colucci, seen at right, he explained that he purchased the meth from a man at a local bar. But after using some of the drug, Colucci became concerned that the substance was bath salts, the synthetic stimulant.

Cops say Colucci described himself as an experienced drug user who "knew what it should feel like" upon ingesting meth. So he allegedly provided deputies with two small baggies containing a crystalline substance, expecting that the contents would be tested by law enforcement.

Colucci said he did not want other consumers to purchase "fake" meth from the dealer, whose name and contact information he did not possess. Colucci wanted deputies to "put the person in trouble" for peddling the narcotics.
***

Dogs don't have 9 lives. Tonight's Feel Good Story of The Day.

First Responders Rescue Freezing Dog From Detroit River

Wyandotte Police and Fire rescued a dog on Monday evening from the Detroit River.
***
Tonight's ONT has been brought to you by Restroom Accomodations.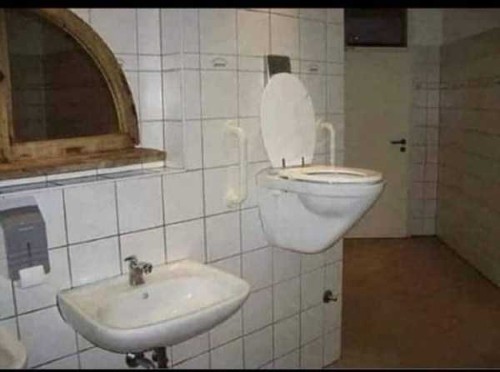 Notice: Posted with permission by the Ace Media Empire and AceCorp, LLC. Supervised by the law firm of Dewey, Cheatem & Howe, S.C. and dental coverage provided by the Dynamic Dental Insurance Company.


posted by Misanthropic Humanitarian at
09:59 PM
|
Access Comments