« Former Chairman of the Council of Economic Advisors: "We Now Believe the Chances of a Recession, Starting in the Second Quarter of 2022, Have Risen to 60%"
|
Main
|
Fighting in the GOP Ivory Tower [TJM] »
March 11, 2022
NBD, But Expect Giant Alien Spiders to Begin Raining From the Sky Like a Plague This Spring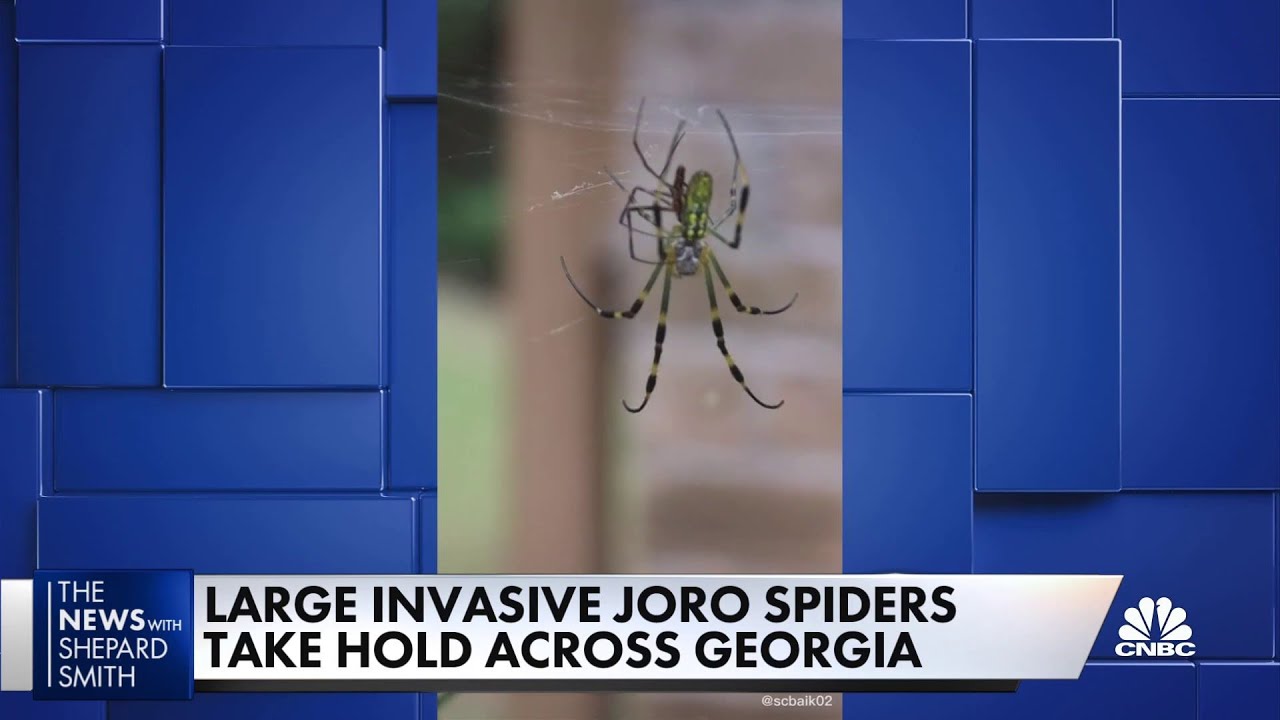 Sure, this is something that might as well also happen.
An invasive species of spider the size of a child's hand is expected to "colonize" the entire East Coast this spring by parachuting down from the sky, researchers at the University of Georgia announced last week.

Why it matters: Large Joro spiders -- millions of them -- are expected to begin "ballooning" up and down the East Coast as early as May. Researchers have determined that the spiders can tolerate cold weather, but are harmless to humans as their fangs are too small to break human skin.

The Joro spider is native to Japan but began infiltrating the U.S. in 2013, concentrating in the southeast and specifically Georgia, according to NPR. They fanned out across the state using their webs as tiny, terrifying parachutes to travel with the wind.
Check out these headlines from Regime Media:
No, a study on Joro spiders doesn't say they will colonize the entire East Coast by this spring
Joro spiders could make their way to New England. But it will take years -- and they mean you no harm
'More fun than frightening', Cornell University ecologist says you shouldn't worry about Joro Spider
Sounds like a lot of lies being repeated by Regime Media directly from the PR shops of Big Spider.
BTW, I want to say this to the media. You know when you do these c*nty, know-it-all, "aksually" style "fact" checks about what you assume the public thinks?
Apparently you're too stupid to get this, but we're actually kidding when we start talking up Spider Panic and Big Spider conspiracies.
It's a joke. Normal human beings tell them.
Dumb people are always keen to assume that everyone around them is dumb, because then they can feel that their own Low IQs akshually put them in the top quintile.
Smart people assume that the average random population sample has about average intelligence and that the people they're competing with in higher level jobs are smart, because smart people tend to win those jobs.
But the media is made up of very, very dumb, beefwitted submediocrities, and they're always "writing down" to an audience they wrongly think is stupider than they are.
And... media, you do realize we're not all basket-case neurotic panic-junkies looking for our next sweet fix of hysteria like you are, right?

posted by Ace at
04:30 PM
|
Access Comments