« Mid-Morning Art Thread
|
Main
|
Tucker Carlson Goes After Jen Griffin, and the Deep State, On Their Biolab Lies »
March 11, 2022
THE MORNING RANT: You Don't Need To RUN For School Board, You Need to VOTE For School Board
"Political change starts locally. RUN FOR SCHOOL BOARD!"
That well-intentioned admonition has become a common theme in conservative media. Enough already. The problem isn't an absence of conservative candidates who are willing to run for school boards and fight the culture war at that level. The problem is they're not getting enough votes. Can we please change the rallying cry from "Run for School Board" to "VOTE for School Board." Even better, participate in local campaigns to get out the vote. (This obviously also applies to City Council races, County Commissioner races, etc.)
Turnout in school board races is notoriously low, often less than 10%. I have known several good conservative candidates who ran for school board, only to lose to left-wing culture warriors. Those races didn't need more conservative candidates…they needed more conservative voters.
On a recent podcast, our own Misanthropic Humanitarian recalled how he ran as a protest candidate once in a school board election, and almost won. Again, his campaign didn't need more conservative candidates running, it needed more conservatives voters getting out to the polls and voting.
Further, if you tell concerned citizens that the only option to change what they don't like about the culture is to run for political office, they'll likely just avoid local elections altogether. It's like telling me that to lose 15 pounds, my only option is to do a strenuous daily workout and eat just 1500 calories a day. I'm going to decline that option and live with a little extra weight.
When conservatives get engaged in school board races, conservatives win. Turnout in the Carroll Independent School District in the Dallas/Fort Worth suburb of Southlake has soared in the past year, with conservatives flipping three seats by huge margins in a backlash against Critical Race Theory. Turnout exceeded 40% whereas typical turnout for Tarrant County school board races is under 10%.
A word of advice to those who do choose to run for school boards…don't be afraid to be the openly conservative candidate. The most conservative message you'll generally see on a yard sign is something like "The Taxpayer's Friend." Meanwhile leftist candidates have yard signs with messages such as "Because Students Matter" or "Great Teachers Produce Great Students."
Conservative candidates need to boldly and openly let potential voters know why they should vote. How about some campaign signs that read "No Boys In The Girls Locker Room" or "No Critical Race Theory In Our Schools."
*****
Speaking of grass roots efforts by conservatives to gain control of school boards, this is heartening:
Meet the PAC that's taking school boards across America from the PC left (NY Post – 3/04/2022)

Ryan Girdusky founded the 1776 Project PAC to fight Critical Race Theory in America's schools, and with a budget of only $150,000 he helped conservatives to victory in several unlikely places this past November.
Girdusky targeted school boards…and to a lesser extent, state capitols. Girdusky identified 58 conservative candidates in seven states, who eagerly marched onto these cultural battlefields.

After his one-man operation girded these contenders with digital ads, direct-mail circulars and grassroots campaign materials, 42 of them prevailed. Some crossed the finish line with margins as thin as 33 and even 25 votes. But they won — many in counties that strongly backed Joe Biden in 2020.
Although I fear that any Political Action Committee will someday become a grift, I'm hoping this one grows in its ability to finance and influence local races, while staying true to its current mission.
This pop-up on their website just made me smile.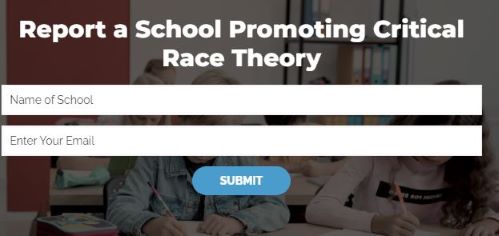 *****
That's all for today. Have a blessed Friday. I'll leave you with some helpful things to remember.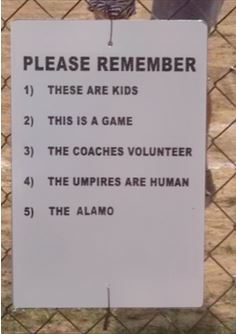 (buck.throckmorton at protonmail dot com)


posted by Buck Throckmorton at
11:00 AM
|
Access Comments