« Saturday Evening Movie Thread: Mystery Science Theater 3000: Santo in the Treasure of Dracula [moviegique]
|
Main
|
Daily Tech News 13 March 2022 »
March 12, 2022
Saturday Overnight Open Thread (3/12/22) $pring Ahead Bull $h!t Edition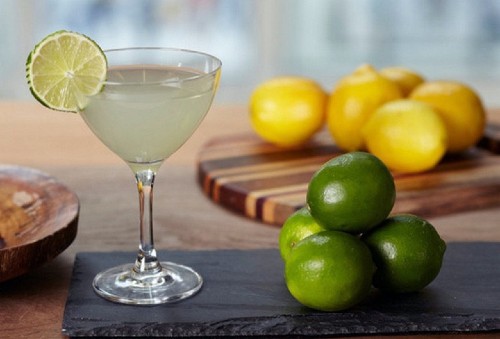 ***
The Saturday Night Joke

Bartender vs. Psychiatrist
Ever since I was a child, I've always had a fear of someone under my bed at night. So I went to a shrink and told him, "I've got problems. Every time I go to bed I think there's somebody under it. I'm scared and I think I'm going crazy."
"Just put yourself in my hands for one year," said the shrink. "Come in and talk to me three times a week and we should be able to get rid of those fears."
"How much do you charge?"
"Eighty dollars per visit", replied the doctor.
"I'll sleep on it", I said.
Six months later the doctor met me on the street. "Why didn't you come to see me about those fears you were having?" he asked.
"Well, eighty bucks a visit, three times a week for a year is $12,480.00. A bartender cured me for $10.00. I was so happy to have saved all that money that I went and bought me a new pickup truck."
"Is that so?" With a bit of an attitude, he said, "and how, may I ask, did a bartender cure you?"
"He told me to cut the legs off the bed. Ain't nobody under there now!"
FORGET THE SHRINKS, HAVE A DRINK AND TALK TO A BARTENDER!
ITS ALWAYS BETTER TO GET A SECOND OPINION! (H/T Hrothgar)

***

There she blows.........(H/T Weasel)
***

If you see a camel on the run. Stay away.

STOMPED TO DEATH' 'Loose' camel kills two men in front of families at petting zoo in Obion, Tennessee, as they tried to help catch animal

A LOOSE camel killed two men at a local petting zoo as they tried to help capture the animal.

The deadly encounter unfolded at the Shirley Farms in Obion, Tennessee, Thursday afternoon.
***

VIRTUALLY REAL Sex in the metaverse will be 'equally enjoyable' as real life act, experts claim

SEX in the metaverse could become as common and "equally enjoyable" as sex in real life, according to two experts.

Daniel Golden, vice president of adult site DreamCam, and cam model Carly Evans spoke to The Sun about how the metaverse could evolve sex online.
***
I'll be honest. I don't mind having a McDonald's meal once in a while. But, this guy really likes McDonald's.

A Russian person has stockpiled McDonald's burgers after it was announced all locations would temporarily shut in the country.

The CEO of McDonald's said closing the stores is the right thing to do due to the 'needless human suffering in Ukraine'.

There were huge queues on Tuesday as people flocked to get a final bite of their favourite meals from a McDonald's in Moscow.

And now, it has emerged one Russian diner has bought in bulk.
***

When it comes to cookies: Do you agree with this Top 15 List?

A Definitive Ranking of Every Girl Scout Cookie
We hate to say it, but not all cookies were created equal.
***

Wisconsin Nice.........

***

Top 20 songs of all time! Oh I don't know about that. What say you Morons?
***
I wish I had seen this around Valentine's Day.

Any time two household appliances can be merged into one is a big win for those living in a small apartment, but while a garbage can isn't exactly an appliance, upgrading one with a built-in vacuum cleaner is kind of a genius idea because it eliminates the extra step of emptying a standalone vac.

It may come as no surprise to longtime readers that the trashcuum cleaner, as I will call it just that once, is another 'innovation' from Japan's Thanko. The company is obsessively focused on creating gadgets and devices that address hyper-specific needs, but every once in a while it comes up with something that's genuinely clever—even moreso than a smartphone wrist mount, if you can believe that.

Just kidding Fabulous. But I do remember you have a birthday coming up.
***
The ONT Musical Interlude & Speak Easy Emporium

No history tonight. It's a really, really, really long song edition....................
&&&
***
Who is the Genius Award Winner here? The idiot leaf blowing before 8AM? Or the neighbor who woke up and pulled a gun? You decide. There is no wrong answer.

ARCH 9--Wearing a bathrobe and a holster on his hip, the owner of a $1.1 million Florida home threatened to shoot his next-door neighbor and the man's dog in retaliation for the victim's 7:45 AM leaf blowing, according to police.

Investigators allege that Curtis Manfred Franz, 51, initially fired a pistol into the air seven times yesterday morning as a neighbor on Sunnybrook Lane in Largo used a blower to remove leaves from his roof.

Minutes after hearing the gunfire, the neighbor told police, Franz appeared in his backyard holding a firearm. Franz, the victim recalled, told him to stop using the leaf blower and "then pointed his pistol at the victim's dog and said, 'I'm going to shoot your fucking dog,'" according to an arrest affidavit.

Franz then told the victim, "If you keep using your blower I will shoot you too," police allege. The neighbor told cops that Franz "was wearing a robe and had a black holster on his right hip."
***

Tonight's ONT has been brought to you by Bus Delays.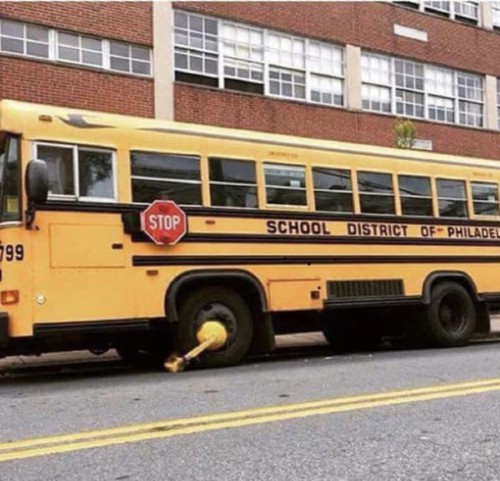 Notice: Posted with permission by the liquor store delivery guys who provide the value-rite to the Ace Media Empire and AceCorp, LLC.

posted by Misanthropic Humanitarian at
10:01 PM
|
Access Comments