« Mid-Morning Art Thread
|
Main
|
Adam Andrzejewski of OpenTheBooks: I Wrote About Anthony Fauci's Finances for Forbes. The NIH Then Began Pressuring Forbes for "Corrections" For Things That Were Already Correct.
And Then, Surprise Surprise, Forbes Fired Me. »
March 10, 2022
The Morning Rant Misanthropic Style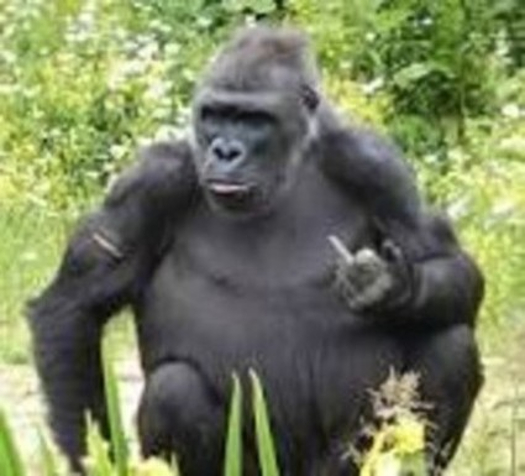 ***

George Bernard Shaw once said, "Those who can, do; those who can't, teach.'" You can add one more occupation to that list, White House National Economic Council Director. The current White House National Economic Council Director is Brian Dees.

Deese was born in Belmont, Massachusetts. He earned a Bachelor of Arts degree in international politics and economics from Middlebury College in 2000and a Juris Doctor from Yale Law School in 2009.[4] In 2002, Deese was named a finalist for the Rhodes Scholarship, though he was not ultimately selected. [5]

Mr. Dees is either an ignorant idiot or a lying SOB. He apparently does not believe and/or understand the simplest economic rule of supply and demand.

White House National Economic Council director Brian Deese on Wednesday addressed the notion of increasing the use of domestic energy to stem the rising gas prices.

Deese argued on CNBC's "Squawk on the Street" that "no amount of domestic production we can do to reduce" global prices. He suggested the only way to fix prices would be "shifting to cleaner sources of energy."

"[W]hat we're trying to underscore is that in the short term, production comes back based on facilities and rigs that were in process previously or are close to production," Deese outlined. "And in those cases, there is no constraint. There's no federal constraint to bringing that production back online, and that's why we're seeing that production come back. As you say, it takes some time in some cases. But we're seeing that production come back quite significantly. So, I think that's the pragmatic conversation we should have about the very short term."
Mr. Dees may be an intelligent individual. However, just because one is intelligent does not make him smart or able to deal with reality but only the abstract.
Doing a quick internet search for gas price averages using a biased government website I came up with the following:

The average U.S. retail gasoline price began the year at $2.25/gal.(2021) The average price first passed $3.00/gal on May 17, after disruptions to Colonial Pipeline operations, and it continued to increase after that, peaking at $3.41/gal on November 8 and finishing the year at $3.28/gal, which is $1.03/gal higher than at the start of the year.

U.S. gasoline prices vary regionally, reflecting local supply and demand conditions and differences in state fuel specifications and taxes. The retail price for regular grade gasoline in 2021 averaged from a low of $2.67/gal on the Gulf Coast to a high of $3.70/gal on the West Coast. From January 4, 2021, to December 27, 2021, retail gasoline prices increased by $0.88/gal in the Midwest, $1.20/gal in the Rocky Mountains, and $1.32/gal on the West Coast.
So basically when the Biden Regime including Brian Dees took over in January 2021 the average price of was $2.25/gallon.
Before the Russian invasion into Ukraine the average price of gasoline on February 10th was $3.47/gallon. You don't have to be a rocket scientist to know that is a huge increase in approximately 13 months.
It isn't just Democrat administrations that fill important government positions with people who have no real life experience in just "The basics". Republicans are nearly as bad, but not as glaring.
One would think that the White House National Economic Council Director would understand the concept of supply and demand. Most people realize that the more of something available the less it will cost. Why is corn used in so many products? Because it is plentiful and cheap. Unlike Black Walnuts. The same goes for barrels of oil. The more barrels of oil the lower the price. Not sure why Brian Dees couldn't have learned this at his liberal arts college in Vermont.
It makes no sense to import more oil from countries that despise us while we can produce our own. And if Mr. Dees was honest and wants Fairy Dust and Unicorn Farts to shift us to a clean energy lifestyle, tell us the cost.
But they won't tell us the cost. Because today you could remove every gasoline or diesel fuel driven vehicle from the road replace them with EVs and you do not have the grid system in place to recharge them. American homes and businesses also require power to heat, cool and function.
We are "governed" by people who have no clue as to reality. They spew their beliefs on television without being questioned. They go to their cocktail and dinner parties with their peers. And while stuffing their faces with Vienna sausages discuss their latest dream and how it looks good on paper.
Before full jumping on the Renewable Energy bandwagon. We might want to look at Germany and the corner they have painted themselves into.
***

The fuel issue isn't enough Rant? More government incompetence, at best. Or just pure ideologue driven hate of the American people.

Alittle-known safe, and potentially life-saving drug for treating patients with severe, late-stage COVID, was purposefully ignored by U.S. health officials, and a group of Congressional Republicans led by Wisconsin Senator Ron Johnson are demanding to know why.

ZYESAMI (off-patent aviptadil) has shown promise as a treatment for COVID patients who are suffering with severe lung inflammation following an excessive immune response known as a "cytokine storm." The drug is available through the "Right to Try" law—passed by Congress in 2018—but the Food and Drug Administration (FDA), and National Institute of Allergy and Infectious Diseases (NIAID) have failed to recommend it, so it remains largely unknown as a treatment option.

Unlike repurposed drugs like Hydroxychloroquine, and Ivermectin, before the pandemic, Aviptadil already had a track record for treating pulmonary inflammation conditions.
Treatment? No we can't have that. We have to develop vaccines using taxpayer dollars who cannot sue us for the harmful vaccines which we produce.
Sternly worded letter to unelected bureaucrats:

Two years into a pandemic and with a death toll exceeding a reported 900,000 Americans, it is unacceptable that the FDA and NIAID are needlessly delaying a treatment for late-stage COVID-19 with a remarkable track record of success. This bureaucratic dragging of your feet appears in stark contrast to the expedited review of other treatments like remdesivir, Molnupiravir, Paxlovid and the COVID-19 vaccines. The FDA's disparate review processes for different treatments that appears to favor large manufacturers is troubling.

In the meantime Fauci laughs at you and jerks off to Beagle snuff films.
Just another day in the land of paradise incompetence.


posted by Misanthropic Humanitarian at
10:57 AM
|
Access Comments