« Weekend Hobby & Bodging Thread
|
Main
|
Daily Tech News 6 March 2022 »
March 05, 2022
Saturday Overnight Open Thread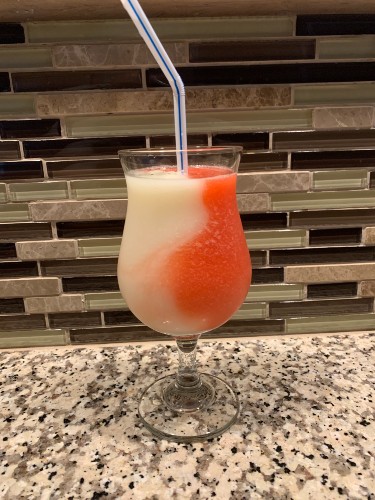 ***
The Saturday Night Joke

A beautiful woman went up to the bar in a quiet rural pub. She gestured alluringly to the bartender who approached her immediately.
The woman seductively signaled that he should bring his face closer to hers. As he did, she gently caressed his full beard.
"Are you the manager?" she asked, softly stroking his face with both hands. "Actually, no," he replied. "Can you get him for me? I need to speak to him," she said, running her hands beyond his beard and into his hair.
"I'm afraid I can't," breathed the bartender. "Is there anything I can do?" "Yes. I need for you to give him a message," she continued, running her forefinger across the bartender's lip and slyly popping a couple of her fingers into his mouth and allowing him to suck them gently.
"What should I tell him?" the flustered bartender managed to stammer.
"Tell him," she whispered, "There's no toilet paper, hand soap, or paper towels in the ladies room. (H/T TN Deplorable)
***
The AoS is a wonderful eclectic community. We share the good times as well as the bad and rough times. The following was submitted by our friend and fellow 'ron, Doof.
Thank you to the Horde, and tribute to Mrs. Doof.

Howdy, Hordelings! Mis Hum has graciously allowed me this opportunity to express my deepest appreciation to the Horde for the abundance of love and support I have received in the past 6 weeks since my beloved wife passed away suddenly and unexpectedly. I do not have strong enough words to thank you all for the comments, emails, texts, phone calls, mini MoMe, and even a visit from a COB and his wife. Your kindness and compassion have been a tremendous force that has helped me through this difficult time. You are "my people" for sure!

Mrs. Doof always made a very big deal about birthdays in our house. Today, on my birthday, I want to honor her. Although she soured on them in recent years, Mrs. Doof was a fan of U2 since the early 80s. The songs hiding behind the photos below are likely not very well known U2 songs. They are her 2 favorites from the U2 catalog. The first photo, in keeping with Saturday ONT tradition, is Mrs. Doof's favorite libation - a Miami Vice (half Pina Colada, half strawberry daiquiri). The second photo is the back of her memorial card. It has words about her, a favorite line from a U2 song, and 2 of her favorite scripture verses. She was a wonderful and beautiful woman! - Doof

(Another Mystery Click)
***

The world wide web is a blessing and a curse. And has demonstrated there is a multitude of weird people.

An OnlyFans model has revealed that she sells videos of her farting in public to fans and claimed that she developed the talent to control her bodily noises from an early age.

Bree Essrig has more than 135,000 followers on Instagram and makes money from offering X-rated content to subscribers on content sharing platform OnlyFans.

Speaking on a recent episode of the Inside OnlyFans podcast, she opened up about her "favourite fan's" bizarre request to buy her poo for £600.

And, in the same episode, Bree also revealed that she has followed other influencers – such as Twitch streamer Amouranth – down the supposedly lucrative route of cashing in on their farts.

"You can make a lot of money doing fart stuff," Bree revealed.
***

No offense Catholic friends. Reason #99 why I like being a Lutheran.


You Can Eat Beaver, Alligator, and Armadillo Meat During Lent

Lent is the 40-day period leading up to Easter, meant for abstinence and penitence, observed most formally in the Catholic Church. The current rules for Lent are that Catholics age 14 and up must must abstain from meat on fast days (Ash Wednesday and Good Friday) and all Fridays during Lent. There is an exception for the chronically ill and pregnant or nursing mothers. That's why churches have fish fries on Fridays and how McDonald's came to serve the Filet-O-Fish. Fish is not considered to be meat.

But over the history of the Catholic Church, the question of what is meat and what isn't has been asked again and again. The original idea was to avoid basic livestock meat like beef, pork, and poultry. The rules for eating wild animals came up over time as Catholicism spread to different parts of the world, and local bishops made rulings that had little to do with biology, but a lot to do with the foods local people depended on. The reasoning for each animal varied.
Beaver? You can't make this shit up.
***
***
The ONT Musical Interlude & Adult Beverage Emporium
On this day, March 6, 1982 - John Belushi
Actor and singer John Belushi died from an overdose of cocaine and heroin. Belushi was one of the original cast members on US TV's Saturday Night Live, played Joliet 'Jake' Blues in The Blues Brothers and also appeared in the film Animal House. His tombstone reads "I may be gone, but rock n roll lives on." via thisdayinmusic.com
&&&
***

Selling farts doesn't make this list. The 5 best and worst paying college majors.
***

Deputy Dawg and Barney Fife get a little carried away.One lucky shoplifting suspect.
Ernesto Paul Aguilar, who was suspected of shoplifting in a California Walmart, was detained by officers and wound up getting shot point-blank in the head while being held down by two deputies and a civilian during the encounter after an officer saw that he had a gun.

The incident was caught on police bodycam footage and a store surveillance video.


Aguilar, 30, was handcuffed while being restrained when one of the officers reportedly yelled, "He's got a gun! Shoot him!" One of the officers then shot the suspect in the head. Aguilar miraculously survived the shooting and is currently in jail with bail set at approximately $2.3 million, Daily Mail reported.

The whole chaotic encounter unfolded at approximately 10 p.m. on January 19 at a Lake Forest Walmart. A store security guard initially called 911 reporting that Aguilar and his alleged wife were attempting to steal from the store using a "fake" Walmart+ receipt. It is unknown how the guard came to that conclusion.

Which reminds me of this scene. Perhaps Deputy Dawg and Barney saw this as well............

***

Do you find sharks fascinating? Scary? Well here's a pretty cool YouTube channel submitted by YankeeFifth.
***

I don't think I would want to have her as my vehicle sales rep. Genius Award Winner.

Road Rage Triggered By Pro-Vax Sticker
Cops: "Irate" New Mexico woman pulled gun on fellow motorist

MARCH 2--A New Mexico woman became so incensed by a pro-vaccination bumper sticker on another motorist's car that she threw a water bottle at the vehicle before pulling a gun on the other driver, investigators allege.

According to police, the road rage incident began Sunday afternoon when Christina Blair, 33, began yelling obscenities and honking her horn at Gabriel Chavez as the pair's vehicles traveled on an Albuquerque road.

Blair, cops say, was angered by a "Vaccinated" bumper sticker on Chavez's car.

Chavez, according to a criminal complaint, told police that he gestured for Blair to drive around him, but she proceeded to follow him to an intersection. While at a red light, Blair "threw something at his vehicle."

Concerned that the confrontation was "becoming more aggressive," a frightened Chavez sought to "drive away from the situation," a patrolman noted. But Chavez then accidentally backed into Blair's car, prompting him to pull into the parking lot of a nearby Walgreens to exchange insurance information.
***
***

It's an easy thing to do. Order your fvcking Taco value-meal, pay for it and drive away.

'They are refusing to serve her so she refuses to move': Karen holds up Taco Bell drive-thru line in viral TikTok
'This Karen at the front of the line cussed them out'

A TikToker showed viewers an apparent "Karen" at Taco Bell that was holding up the drive-thru line after she was allegedly rude to the employees.

If qdpsteve could locate her, he might just have the love of his life.
***

Tonight's ONT has been brought to you by Temptation of Fate.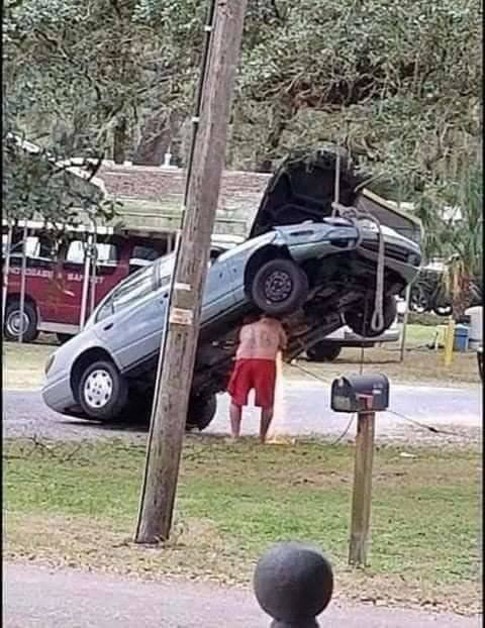 Notice: Posted with permission by the cafeteria staff of the Ace Media Empire and AceCorp, LLC. And would like to remind you, "No more credit from the liquor store."

posted by Misanthropic Humanitarian at
09:40 PM
|
Access Comments