ę Balls-Out Goose Cafe
|
Main
|
Daily Tech News 3 March 2022 Ľ
March 02, 2022
Wednesday Overnight Open Thread (3/2/22)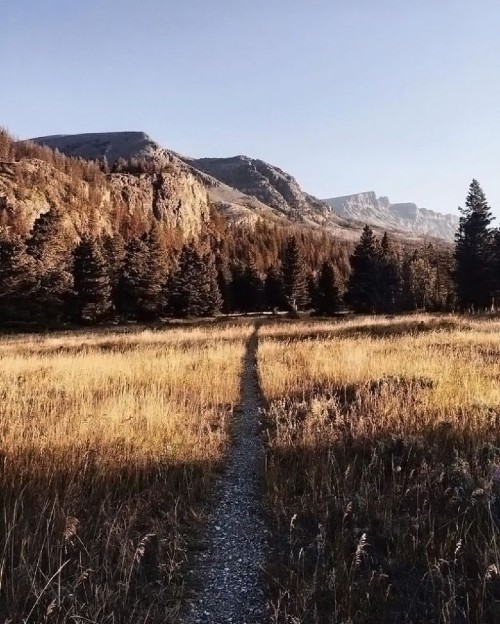 ***
The Quotes of The Day
Quote I

"It's hard not to get interested in such a Nerf football-looking spider when it's in your face that often,"Ecologist Benjamin Frick
Quote II

"I understand that in this circumstance, it's putting a lot of pressure on families. But the biggest sources of carbon emission in our state are from buildings and from transportation, and we are in a climate crisis." Louisville Colorado Mayor Ashley Stolzmann
Quote III

"Have you captured a Russian tank or armored personnel carrier and are worried about how to declare it? Keep calm and continue to defend the Motherland! There is no need to declare the captured Russian tanks and other equipment, because the cost of this ... does not exceed 100 living wages (UAH 248,100)," Ukraine's National Agency for the Protection against Corruption (NAPC)
Quote IV

"Every time I hear one of those infernal beeps, it sends me right back... back to the war. To the dark times. I don't wanna go back. I don't wanna go back.",Canadian Tough Guy Justin Trudeau
***

RIP Andrew Breitbart, February 1, 1969 - March 1, 2012
We need more Andrews and fewer Ed Morrisseys and Charlie "3 Wives" Sykes..........

***

Can the "Grass roots of Texas" rid this RINO from our midst?

U.S. Rep. Van Taylor will square off against former Collin County Judge Keith Self in a May 24 run-off election after the incumbent narrowly missed the threshold required to avoid such a scenario. Taylor's election woes come just days after National File's bombshell story revolving around an alleged extramarital affair between Taylor and former "ISIS bride" Tania Joya. A banking statement obtained by Breitbart News allegedly demonstrates that Taylor paid Joya $5,000 in order to keep her quiet.
On the other hand what is the love with any politician named "Bush"?
***

The horse is out of the barn. Can the barn be repaired for future use? I doubt it.

Yesterday, a retired Wisconsin Supreme Court Justice provided a report to the Wisconsin Assembly that shows massive and widespread election fraud took place in the 2020 election by Democrats.

The report is the one document that the Biden regime doesn't want you to read today — that's for sure. I'm surprised that AG Merrick Garland hasn't already scrambled the FBI swat team to conduct a pre-dawn raid on the Wisconsin State Assembly. That's how much bad news you can find in this special report for the Biden regime.

It's pretty obvious that Old Joe didn't win the 2020 election fair and square. The election fraud was so pervasive that Special Counsel Michael Gableman just called for the state of Wisconsin to decertify the 2020 presidential election.
We lost in 2020 due to cheating. The presidential election will not be overturned. Take this report among many and prevent it from ever happening again.

***

No 3,500 word movie review here. 'America's Wild West Was Super Gay? Wut.'

Western film icon Sam Elliot might be next on the regressive left's list of "people to cancel this month" because he expressed some wrongthink about the American Wild West and gays. I know this sounds confusing. Let me explain.


On a recent episode of Marc Maron's podcast, Elliot made some scathing remarks about the film The Power of the Dog, which is supposed to be a western but was filmed in New Zealand. Elliot didn't like it. (Prepare for "f" words).

"You want to talk about that piece of shit?" Elliott started out. "You didn't like that one?" Maron asked.

"Fuck no. Why? I'll tell you why I didn't like it anyway," Elliott said. "I looked at when I was down there in Texas doing '1883' and what really brought it home to me the other day when I said, 'Do you want to fucking talk about it?' There was a fucking full-page ad out in the LA Times and there was a review, not a review, but a clip, and it talked about the 'evisceration of the American myth.' And I thought, 'What the fuck? What the fuck?' This is the guy that's done westerns forever. The evisceration of the American west? They made it look like — what are all those dancers that those guys in New York who wear bowties and not much else. Remember them from back in the day?"

As Maron pointed out, he was referring to Chippendales dancers.

"That's what all these fucking cowboys in that movie look like," Elliott said. "They're all running around in chaps and no shirts. There's all these allusions to homosexuality throughout the fucking movie."

"I think that's what the movie's about," Maron said of the film, in which it's more than heavily implied that Benedict Cumberbatch's rancher Phil Burbank is a repressed gay man.
***

A deep thought and a hell of a good question.
***

This doesn't look like a baseball.

From baseball to bones
Wooten, along with friends Deon Walker, 19, and Cody Martin, 20, had gone to Ferguson Park to hit baseballs that Sunday.

Wooten had for the first time ever sent a baseball over the right field fence while hitting left-handed and he went to retrieve the ball, discovering other abandoned softballs and baseballs in the process. He saw some bones and mistook them for being from a deer until he saw the skull.

He called his friends still in the field to come over the fence. Near Catawba Creek, which flows along the western boundary of the park off Union Road and near the Catawba Creek Golf Course, each of them saw the skull sitting on a small hill, bones all around it.

Likely cause of death? Boredom.

Oh lighten up baseball fans.
***

U.S. Ambassador to the U.N. Linda Thomas-Greenfield may I be so bold to say,? Big fucking deal. You and your cronies sure waste a hell of a lot of money without accomplishing Jack Shit."

U.N. Votes Overwhelmingly to Condemn Russian Invasion of Ukraine, Demands Withdrawal


The United Nations General Assembly voted Wednesday to condemn Russia's invasion of Ukraine and demand an immediate military withdrawal.

Out of 193 member countries, 141 voted to approve the resolution, five opposed, and 35 abstained.

The language of the resolution "deplores" Russia's "aggression against Ukraine" and "demands that the Russian Federation immediately, completely, and unconditionally withdraw all of its military forces from the territory of Ukraine within its internationally recognized borders."

If I were POTUS for a week, leaving the UN would be one of my first 3 accomplishments.

Maybe if this guy is our next POTUS he will follow my UN advice. His commentary on masks face diapers is spot on.

WATCH: Gov. DeSantis asks HS students standing behind him to take off their masks because "we gotta stop with this Covid theater"
***

Opinions are like a$$holes. Everybody has one.

This West Coast Town Was Just Voted the Happiest City in America
Six California metropolises made the top 10 in WalletHub's new "Happiest Cities in America" survey
***
Well she seems nice when she isn't smoking meth.

GREEN BAY, Wis. – A Wisconsin woman is accused of killing and dismembering a man during a drug-fueled sex session, dumping his head and penis in a bucket and his legs in a crockpot last Thursday.

The Best Ways to Save Big on Taxes
SmartAsset
article.smartasset.com

The woman then reportedly told police they were "going to have fun trying to find all of the organs," WBAY reported.

Taylor D. Schabusiness, 24, is charged with 1st Degree Intentional Homicide, Mutilating a Corpse and 3rd Degree Sexual Assault.
***

Ice Cream Machine Hackers Sue McDonald's for $900 Million

Kytch alleges that the Golden Arches crushed its business—and left soft serve
FOR YEARS, THE tiny startup Kytch worked to invent and sell a device designed to fix McDonald's notoriously broken ice cream machines, only to watch the fast food Goliath crush their business like the hopes of so many would-be McFlurry customers. Now Kytch is instead seeking to serve out cold revenge—nearly a billion dollars worth of it.

Late Tuesday night, Kytch filed a long-expected legal complaint against McDonald's, accusing the company of false advertising and tortious interference in its contracts with customers. Kytch's cofounders, Melissa Nelson and Jeremy O'Sullivan, are asking for no less than $900 million in damages.

Since 2019, Kytch has sold a phone-sized gadget designed to be installed inside McDonald's ice cream machines. Those Kytch devices would intercept the ice cream machines' internal communications and send them out to a web or smartphone interface to help owners remotely monitor and troubleshoot the machines' many foibles, which are so widely acknowledged that they've become a full-blown meme among McDonald's customers. The two-person startup's new claims against McDonald's focus on emails the fast food giant sent to every franchisee in November 2020, instructing them to pull Kytch devices out of their ice cream machines immediately.

Those emails warned franchisees that the Kytch devices not only violated the ice cream machines' warranties and intercepted their "confidential information" but also posed a safety threat and could lead to "serious human injury," a claim that Kytch describes as false and defamatory. Kytch also notes that McDonald's used those emails to promote a new ice cream machine, built by its longtime appliance manufacturing partner Taylor, that would offer similar features to Kytch. The Taylor devices, meanwhile, have yet to see public adoption beyond a few test installations
***

Reason #99 why I don't watch television anymore.


A guest on Wednesday's This Morning who plans to sue her mum's GP for allowing her to be born left viewers stunned.

Evie Toombes, who has spina bifida, appeared on the programme to share her story to Holly Willoughby and Phillip Schofield, as she explained why she's suing her mum's GP for giving her the 'wrong advice' when she was looking to get pregnant and come off the pill.

The guest claims her mum was told she didn't need to take folic acid, but was later told doing this could have prevented Evie from being born with the condition.
***

Just because you want something to be legal: Doesn't make it so.
A Massachusetts judge may face prosecution after a federal appeals court on Monday declined to dismiss a case that accuses her of blocking the arrest of an illegal immigrant.

In a criminal case filed during the Trump administration, Newton District Court Judge Shelley Joseph is accused of impeding a federal immigration arrest of a defendant in her courtroom in 2018. Court papers say the judge blocked a U.S. Immigration and Customs Enforcement (ICE) agent from detaining a man that left through a rear door.
***

I hate to say this. But Joe Biden was right. Your local sheriff and police department do not need military hardware. But they do require funding and district attorneys to do their jobs.

From Ace earlier today:

Via Instapundit: In 2020, Brandon said some money should "absolutely" be "redirected" from funding the police.

Joe Biden said in an interview Wednesday that some funding should "absolutely" be redirected from police, amid calls from some in his party to "defund the police" in the wake of the protests across the country.
Biden's campaign has said he does not support defunding the police. But in a Now This interview with activist Ady Barkan, the presumptive Democratic nominee said that police forces don't need surplus military equipment, saying this is what leads them to "become the enemy" in a community.

"But do we agree that we can redirect some of the [police] funding?" Barkan asked Biden.

"Yes, absolutely," said the former vice president.

In fairness, Biden was cynically stoking a racial firestorm to win an election, so.

Weird that this drew no "fact" checks from the "Fact" checkers in the media and tech monopolies.
I am not anti-police. I just don't agree with the militarization of police forces.
***

Full disclosure, I've been an NRA member for years. And I haven't been very happy with what has been transpiring there. However, it is up to members of the NRA to straighten out its problems. Not the political headhunters of the State of New York.

After serial revelations of alleged corruption that pervaded (pervades?) the highest levels of the National Rifle Association, New York Attorney General Letitia James sued to have the association dissolved after a long investigation into Wayne LaPierre and the association he's run for decades. However, despite the AG's desire to euthanize the pro-gun rights org, the New York law places a high bar over which the state must jump to make the case that a non-profit should get the corporate "death penalty."

Today, a New York Supreme Court judge ruled that James has failed to make that case.

As Justice Joel Cohen's ruling states . . .
***
The ONT Musical Interlude & Headphone Emporium
Born on this day: March 2, 1948 - Rory Gallagher
Rory Gallagher, Irish blues guitarist. Gallagher recorded solo albums throughout the 1970s and 1980s, after forming the band Taste during the late 1960s. His albums have sold over 30 million copies worldwide. Gallagher died on June 14th 1995. via thisdayinmusic.com
&&&
Born on this day: March 2, 1942 - Lou Reed
American musician, singer and songwriter Lou Reed from the Velvet Underground. After leaving the band in 1970, Reed released twenty solo studio albums. His second, Transformer (1972), was produced by David Bowie and arranged by Mick Ronson, and brought mainstream recognition. Reed scored the 1973 solo hit 1 'Walk On The Wildside', and the 1997 UK No.1 charity single 'Perfect Day'. Reed died from liver disease on 27th Oct 2013 aged 71. via thisdayinmusic.com
***

One less criminal. Tonight's Feel Good Story of The Day and Genius Award Winner Combo.

SEATTLE ó A 35-year-old man who was found dead underneath a car Saturday morning in Seattle was believed to have been attempting to steal its catalytic converter.

Seattle police said at about 6:55 a.m., someone called 911 to report a car had fallen onto a man in the 6100 block of Fourth Avenue South.

The caller told dispatchers he believed the man was trying to steal the carís catalytic converter.
***

Tonight's Science Lesson...........

***

Tonight's ONT has been brought to you by Personal Problems.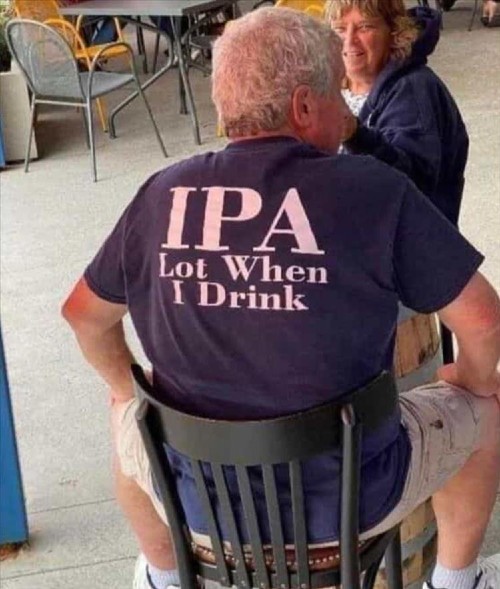 Notice: Posted with permission by the Ace Media Empire and AceCorp, LLC. No artificial ingredients used in the production of this ONT. The ONT is produced in a facility that uses tree nuts, peanuts and just nuts in general.


posted by Misanthropic Humanitarian at
10:01 PM
|
Access Comments