« Gun Thread: More February Edition!
|
Main
|
Daily Tech News 28 February 2022 »
February 27, 2022
Sunday Overnight Open Thread (2/27/22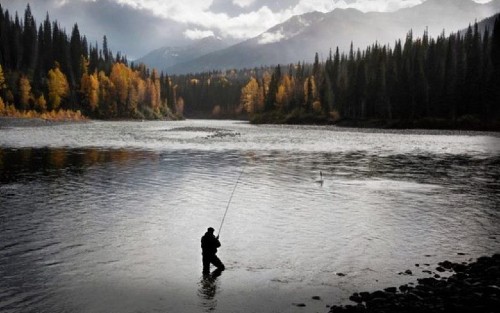 ***
Quotes of The Day
Quote I

"We've seen isolationism in both parties, and it's always been wrong, and it's always been dangerous. America cannot defend and maintain our own freedom and security if we think that we're going to simply withdraw from the world and not lead."Rep. Liz Chaney (R-WY)
Or, "I've never seen a war I didn't approve of."
Quote II

"The CCP is essentially depriving Americans of their free speech rights – not in China, but on American soil – as a condition of doing business over there." Billionaire tech investor David Sacks
Quote III

"Our freedom comes from God. Not from any other person, not from anyone in government, our freedom comes from God and to recognize others as children of God is to appreciate that we belong to God and no one else." Former Rep. Tulsi Gabbard (D-HI)
***

A good website for what's going on in Ukraine.
***

If they want something so bad, perhaps they should come up with a viable solution.

An average of three-quarters of people across 28 countries agree that single-use plastic should be banned as soon as possible, the 'Attitudes towards single-use plastic' survey by Ipsos has revealed.

People in Latin American countries, as well as Brazil, Russia, India, and China show the highest levels of agreement with banning single-use plastic, with 80-88% agreement—while 61% of North American recipients agreed.

The people who most wanted to ban single-use plastics were in Colombia (89% of Colombians surveyed), in Chile and Mexico (tied at 88%), and Argentina and China (84%).
***

NATO's strength is big ass guns Diversity..........NSFW
***
Brit Hume supports U.S. intervention in Ukraine…
Speaking of Ukraine support. What's in it financially for this blood sucking leach?

We Must Stand with Ukraine, as They Stand with Us
February 26, 2022
I have witnessed Ukraine transform from a collapsing part of the Soviet Union to a liberal democracy and an open society. It has faced countless acts of Russian aggression, but has persisted. Brave Ukrainians are now on the frontline and risking their lives in an onslaught that reminds me of the siege of Budapest in 1944 and the siege of Sarajevo in 1993. It is important that both the transatlantic alliance (the United States, Canada, the European Union, and the United Kingdom) but also other nations do whatever is in their power to support Ukraine in its time of existential threat. Putin's actions are a direct attack on the sovereignty of all States that were once in the Soviet Union, and beyond. Russia is in clear violation of the United Nations charter and should be held accountable. Allowing Putin to succeed on his quest will send a message across the world that nations can simply be created or dissolved by brute force. We must stand with Ukraine, as they stand for us.
***

If Florida and Gov. DeSantis are so rotten why aren't these turds in California?

For all of the DeathSantis talk, you'd assume that Democrats would hate the great state of Florida.

Au contraire, as this year's Democratic Governors Association meeting will be held in Florida.

WNYC's Jon Campbell reported on Friday that New York's own Democratic governor, Kathy Hochul, will be in Florida all weekend to attend the event.
***

"They" say the wheels of justice move slowly. "They" be correct.

A retired Florida police officer involved in a fatal 2014 movie theater shooting was acquitted of all charges eight years after the incident.

Captain Curtis Reeves (Ret), now 79, had been attending a matinee showing of the film "Lone Survivor" on Jan. 13, 2014, with his wife Vivian when an argument began over fellow movie-goer Chad Oulson's cellphone usage, the New York Post reported. Oulson, 43, was accompanied by his wife Nicole and is said to have been texting to check on his daughter during the coming attractions when Reeves confronted him.

Reeves, a United States Navy veteran and 27 year veteran of the Tampa Police Department who was a founder of the Tampa SWAT unit, went to speak to a manager before returning to find that Oulson had put his phone away, according to the Tampa Bay Times. Reeves suggested that if Oulson had put his phone away to begin with there would have been no need to get management involved.
***
Stephanopoulos: Majority of Americans 'Question the President's Mental Capacity'


ABC anchor George Stephanopoulos said Sunday on "This Week" that a new ABC News/Washington Post poll shows 54% of Americans do not believe President Joe Biden is mentally sharp during his interview with White House press secretary Jen Psaki.

Stephanopoulos said, "The president is approaching his State of the Union in a pretty difficult political position right now, 37% approval rating, Democrats trailing badly in the midterm polling. A majority in our recent poll out this morning even question the president's mental capacity. How is he going to turn that around on Tuesday night? And how much has his State of the Union been changed by this war in Ukraine?"
***


Will the law of unintended consequences strike the Homeowner's and Renter's Insurance markets?

Claim: Electric Vehicles are being Shipped in Fire Retardant Bags

I have to admit I made a mistake in previous articles. I thought electric vehicle fires burned at around 2700F (1500C), but if this article is correct, the actual temperature is more like 4900F (2700C).

What house building material can withstand large fire emitting heat of that magnitude? Just looking at a fire that hot can injure your eyes, let alone trying to fight it.

Now that maritime transport companies have noticed the catastrophic risk of transporting EVs by ship, surely it is only a matter of time until home insurance companies wake up to the catastrophic fire risk of owning an EV.
***

What he lacks in integrity and intelligence he makes up in blubber and Bee Bald Smooth head moisturizer.

Last night, I reported that Warner Bros. Discovery chief David Zaslav had zeroed in on his choice for the next President of CNN. I also reported that star executive producer Chris Licht, formerly of Morning Joe and CBS This Morning, and now the person in charge of The Late Show with Stephen Colbert, had emerged as a top contender for the position formerly occupied by Jeff Zucker. I can now report, based on conversations with sources who have spoken directly with Zaslav, that Licht is indeed the person who Zaslav has selected to run CNN.

Notice that it wasn't Brian Stelter, CNN's own "media reporter," that broke this news. That's not a coincidence. Per Jon Nicosia, Stelter and his sidekick, Oliver Darcy, are looking at being reassigned. Discovery, which has purchased the liberal network, is reportedly looking to dial back the partisanship of its "reporters" in order to re-establish some credibility and standards.
If Discovery wishes to move away from Progressive political views is Chris Licht the right choice? I doubt it.
***
The ONT Musical Interlude & Maple Syrup Emporium
Born on this day: February 27, 1960 - Johnny Roy Van Zant
Johnny Roy Van Zant, American musician and the current lead vocalist of Southern rock band Lynyrd Skynyrd. He is the younger brother of the late Lynyrd Skynyrd co-founder and former lead vocalist Ronnie Van Zant and of the 38 Special founder Donnie Van Zant. via thisdayinmusic.com
&&&
On this day: February 27,1977 - Keith Richards
Keith Richards was arrested at Toronto's Harbour Castle Hotel, after an ounce of heroin was found following a raid of his hotel room by 15 Royal Canadian Mounted Police. Richards, who was charged with possession with intent to traffic, faced seven years to life in prison. Bail was set at $25,000 (£14,705). via thisdayinmusic.com
***
A 48-year-old woman from Burlington County has been indicted for punching an emergency room doctor, authorities said.

Shelly Webb of Browns Mills was indicted for aggravated assault, according to Burlington County Prosecutor Scott Coffina.

An investigation began after Pemberton Township police were called to Capital Health at Deborah – Emergency Services in the 200 block of Trenton Road just before 7:30 a.m. on March 30, 2020, for an assault on a physician by a patient.
***

Tonight's Feel Good Story of The Day.
***
Weekly commenter stats for week of 2-27-2022

Top 10 commenters:
1 [611 comments] 'TheJamesMadison, learning Bushido with Kurosawa' [85.76 posts/day]
2 [518 comments] 'Sponge - Trudeau is Asshoe!'
3 [481 comments] 'runner, dissent is the highest form of patriotism'
4 [465 comments] 'Insomniac - Outlaw. Hoarder. Wrecker. Honker.'
5 [433 comments] 'Christopher R Taylor'
6 [427 comments] '18-1'
7 [427 comments] '... '
8 [404 comments] 'Romeo13'
9 [385 comments] 'CN The First'
10 [357 comments] 'Cat Ass Trophy'
Top 10 sockpuppeteers:
1 [140 names] 'DOCTOR Dr. Jill' [19.65 unique names/day]
2 [65 names] '18-1'
3 [62 names] 'Duncanthrax'
4 [59 names] 'Count de Monet'
5 [46 names] 'OrangeEnt'
6 [38 names] 'In Reel Life (yes, dummy, on purpose)'
7 [37 names] 'Romeo13'
8 [36 names] 'Helena Handbasket'
9 [34 names] 'fd'
10 [27 names] 'Notorious BFD'
***
Tonight's ONT has been brought to you by Bill Kristol's Yacht.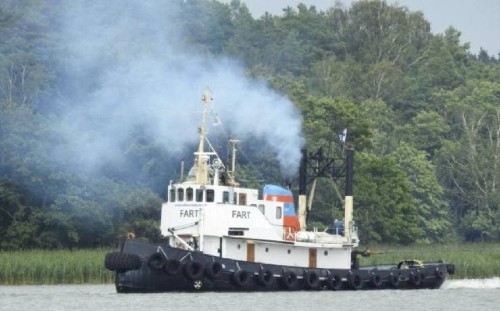 Notice: Posted with permission by the Ace Media Empire and AceCorp, LLC. ONT tips, frozen beef pot pies and accordion sheet music to petmorons at gmail dot com.


posted by Misanthropic Humanitarian at
09:50 PM
|
Access Comments