« Baby Elephant Threat Display Cafe
|
Main
|
Daily Tech News 16 February 2022 »
February 15, 2022
Tuesday Overnight Open Thread (2/15/22)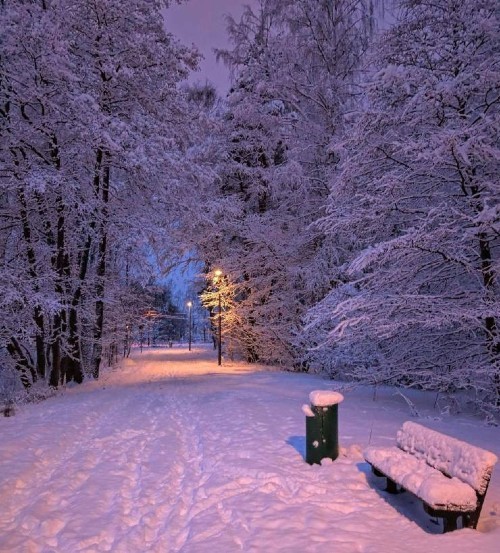 ***
The Quotes of The Day
Quote I

"So while he's an outstanding young man, I believe there's serious mental issues at play here, and I'm going to have him evaluated immediately," Attorney Rob Eggert
Quote II

The tragedy of it all is that none of this was necessary. The demonstrators lashing out against a vaccination mandate could drop their recalcitrance and join with the almost 90 percent of Canadians who are fully or partially vaccinated. Likewise, the Canadian government could just drop a mandate that exists to pressure a measly 10 percent of the Canadian population into a behavior pattern that does little to protect the rest of the public from Covid infection. Noah Rothman
Obviously the only hill for Noah Rothman to fight on is to pleasure John Podhoretz
and say "Orangeman Bad, oh so bad."
Quote III

Giving money and power to government is like giving whiskey and car keys to teenage boys. P. J. O'Rourke
Quote IV

Death is so important that God visited death upon his own son, thereby helping us learn right from wrong well enough that we may escape death forever and live eternally in God's grace. P. J. O'Rourke
Quote V

There is only one basic human right, the right to do as you damn well please. And with it comes the only basic human duty, the duty to take the consequences. P. J. O'Rourke
My eldest daughter took me to see O'Rourke speak at the University of MN in about 2006 give or take a year. Excellent evening. We had a chance to meet and talk with him and have Parliament of Whores autographed. RIP.
***

In my humble opinion: Law enforcement has become lawless. From the murder of Ashli Babbit to this arrest of a San Francisco rape victim using her DNA.

DNA EVIDENCE —
SFPD put rape victims' DNA into database used to find criminals, DA alleges
DA cites arrest of woman who had rape exam years ago—chief plans investigation.

The San Francisco Police Department's crime lab has been checking DNA collected from sexual assault victims to determine whether any of the victims committed a crime, according to District Attorney Chesa Boudin, who called for an immediate end to the alleged practice.

"The crime lab attempts to identify crime suspects by searching a database of DNA evidence that contains DNA collected from rape and sexual assault victims," Boudin's office said in a press release yesterday. Boudin's release denounced the alleged "practice of using rape and sexual assault victims' DNA to attempt to subsequently incriminate them."
***

Funny how Russia is only allowed to pipe gas into Europe. Follow the money hate. Why does Joe Biden hate Israel?

Biden Administration Kills Israel-to-Europe Gas Pipeline

Biden's decision — reportedly coordinated with Turkey but reached without consulting Israel, Greece or Cyprus, the main countries involved in the project — undercuts three of the strongest American allies in the Mediterranean region.

EastMed's cancellation — variously described as a "disastrous decision," a "strategic mistake" and an act of "appeasement" of Erdoğan — represents a major geopolitical victory for the Turkish strongman.

The EastMed pipeline has been in the works for more than a decade. The Israel-Greece-Cyprus project — joined by Bulgaria, Hungary, North Macedonia, Romania and Serbia — has long been seen as a way to diversify natural gas supplies to Europe.

Your answers should be 500 words or less.
***

I'm in a business where you settle claims because they are "Nuisance Claims". This isn't a nuisance claim settlement. Prince Andrew settles sex abuse lawsuit

The financial terms of the settlement between the British royal and his accuser Virginia Giuffre have not been revealed

Prince Andrew, the second son of Queen Elizabeth II, has reached a settlement with Virginia Giuffre, who had accused the senior British royal of sexually abusing her when she was a teenager, according to a court filing in New York on Tuesday.

The 61-year-old Duke of York agreed to pay a confidential financial sum to Giuffre, both parties announced in a joint statement attached to the court document. Andrew will also make a "substantial donation" to a charity that supports "victims' rights."
If I were innocent, I would be litigating this until the very end. Or as in his case, long and hard. Not.
***
Parenthood sure can interfere with one's pleasure?

POOL TRAGEDY Boy, 2, drowns in swimming pool as OnlyFans model mum admits taking part in 'adult party photoshoot yards away'

A TWO-YEAR-OLD boy drowned in a swimming pool while his OnlyFans model mum partied with friends at a photoshoot just yards away.

Chawanakon Hancharoenpanna tragically died while his mum Wiyada Pontawee, 26, and her photographer husband were "working" inside the luxury villa in Pattaya, Thailand, on Valentine's Day.
***

The Most Isolated Prisoner In U.S. History

The Shocking Story Of Thomas Silverstein, The Most Isolated Prisoner In U.S. History
Thomas Silverstein was convicted of four brutal murders, all while serving time for armed robbery — then spent the last 36 years of his life in solitary confinement.

Shocking? Shocking is how a civilized nation didn't put him down like a rabid fox.
***

The NFL is dying. As it once replaced MLB as America's past time, the NBA is replacing the NFL. It will be interesting to watch the collective "White guilt and privilege" burn.

With rampant allegations of sexual harassment and other workplace misconduct within the Washington Commanders organization continuing to haunt the franchise, it is possible team owner Daniel Snyder's reign of mediocrity and losing may finally be coming to end.

And with the Broncos currently on the market and expected to fetch upwards of $4 billion in an auction (possibly with Black private-equity tycoon Robert F. Smith as the top bidder), it's a certainty there will soon be new ownership in Denver.

As it turns out, a third NFL team could be in play for a new owner.

If former Dolphins coach Brian Flores's allegations about being offered money to lose games in order to secure the team a higher draft pick are proven true, Miami owner Stephen Ross could be forced to sell his team by his fellow NFL owners.
***

Yes, progressive dictatorial tyrants, the world is not a vacuum.

Seattle's backfiring soda tax is more proof that today's Democrats are extremists more concerned with moral satisfaction than outcomes.

Defunding the police, bail reform, and backing Black Lives Matter feels good — especially when you don't live in the neighborhoods ravaged by violent crime — but the outcome has been a huge pile of human misery.
Philadelphia's "Soda Tax" wasn't all that successful either.
***
The ONT Musical Interlude and Frozen Yogurt Emporium
On this day:15 Feb 1965
American singer and pianist Nat King Cole died of lung cancer. First hit was the 1943 'Straighten Up and Fly Right', had the 1955 US No.2 single 'A Blossom Fell' and 1957 UK No.2 single 'When I Fall In Love' plus over 20 other US & UK Top 40 singles. He is the father of singer Natalie Cole. In 1956 he became the first black American to host a television variety show. via thisdayinmusic.com
&&&
On this day:15 Feb 1981
American guitarist Mike Bloomfield was found dead in his car in San Francisco from an accidental heroin overdose aged 37. He was a member of the Paul Butterfield band and Electric Flag and had played on Bob Dylan's album Highway 61 Revisited. Bloomfield's Telecaster guitar licks were featured on Dylan's 'Like a Rolling Stone', and he appeared onstage with Dylan at the Newport Folk Festival, where Dylan used Bloomfield and the Butterfield Band which marked Dylan's first use of an electric band in a live performance. via thisdayinmusic.com
***

Although I have bad "wheels" I couldn't imagine life in a chair. Tonight's Feel Good Story of The Day.
Michel Roccati never thought he'd walk again, much less swim, cycle, or paddle a kayak. A terrifying motorcycle collision in 2017 damaged his spinal cord, leaving him completely paralyzed from the waist down.

Yet on a cold, snowy day last December in Lausanne, Switzerland, he took his first step outside—with the help of a walker—since his accident. His aid? A new spinal cord implant that bridges signals from the brain to his lower muscles, hopping over damaged portions to restore movement. All it took was one day of stimulation.

"The first few steps were incredible—a dream come true!" he said.

Michel is part of a larger trial of a new, personalized spinal cord implant. Invented by Dr. Gregoire Courtine and colleagues at the Swiss Federal Institute of Technology in Lausanne (EPFL), the implant is the first to specifically mimic electrical signals from the brain to control lower body movement.

"Our stimulation algorithms are still based on imitating nature," said Courtine.
***

Sliding in vomit? Genius Award Winners.

Drunk Guests Take Clothes Off and Brawl at Disney Springs, Slip on Vomit into Bushes During Fight
In an ongoing series of recent fights at Walt Disney World, police arrested two drunk guests on multiple charges.

The arrest report reads like the plot of a "Jersey Shore" episode: Two sisters from New Jersey get into a drunken, naked fight. Only it didn't happen in the Garden State. It took place at Disney Springs.
***
Tonight's ONT has been brought to you by Prevention.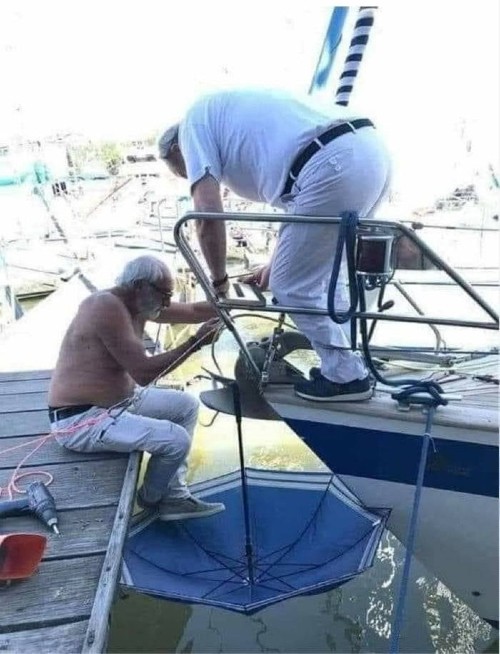 Notice: Posted with permission by the Ace Media Empire and AceCorp, LLC serving your ONT needs since 2008.

posted by Misanthropic Humanitarian at
10:00 PM
|
Access Comments