« Quick Hits
|
Main
|
More Birds Than You'd Think Cafe »
February 07, 2022
More Quick Hits
Lotta stuff piled up over the weekend.
Stacy Abrams confirmed her membership in the Democrat Party by going maskless in a school with a strict masking policy: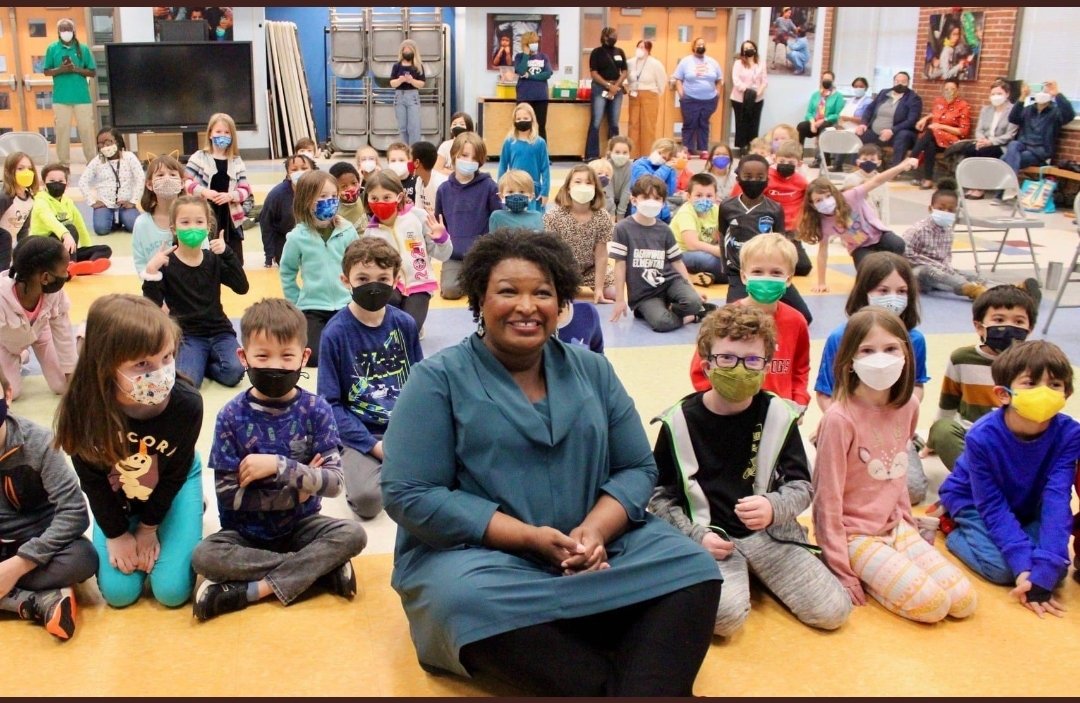 When called out for being the umpteenth Democrat to ignore the covid masking laws they inflict on others, Abrams gracefully apologized and promised to exam her own privilege and do better in the future.
Nah I'm just fukkin wit' ya she called her critics racists and asked how dare they criticize her during Black History Month, which I guess is now a Purge Month for Black Democrats (as proposed by John Cornyn -- well done, Senator).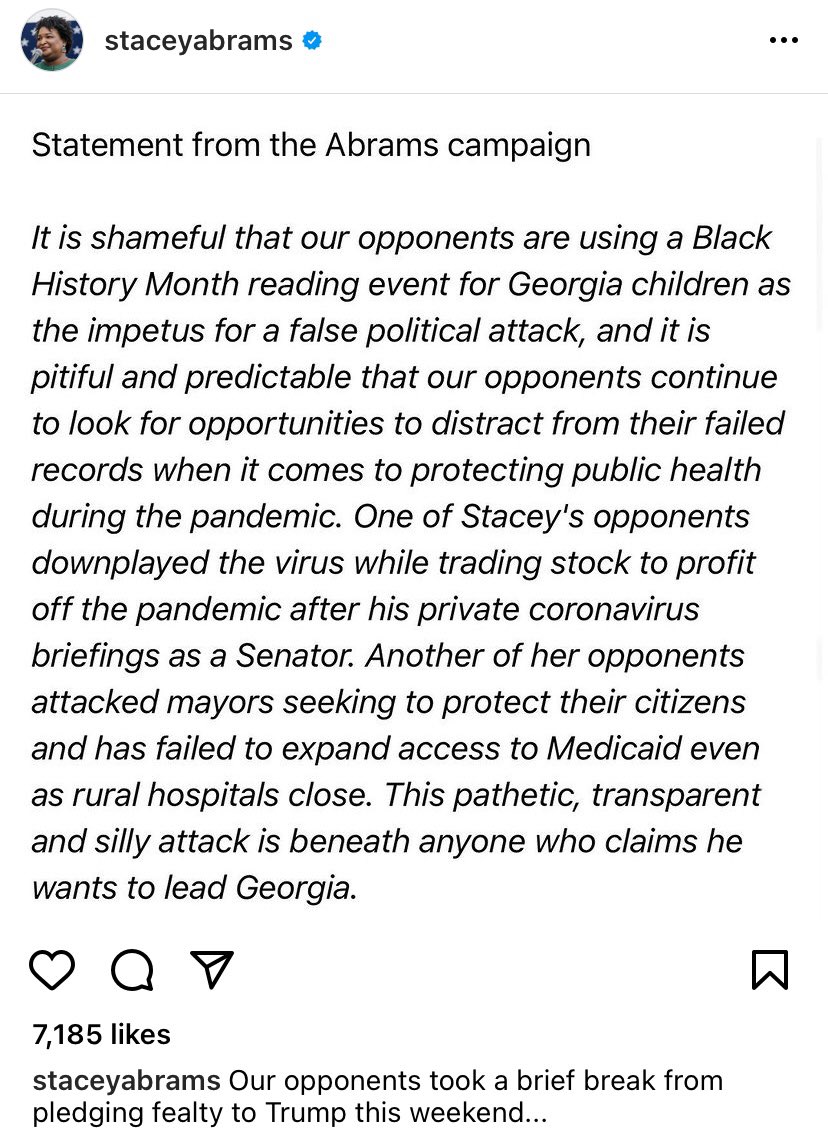 Jonah Goldberg
@JonahDispatch


Thanks to the folks who congratulated me today for signing up with CNN. And thanks to some of the others who lived down to my expectations. Looking forward to this new chapter. Should be an interesting ride.

Fuck you, fat bitch-titted midwit lazy plagiarist.
Jonah Goldberg and Steve Hayes said, upon quitting (or, um, let's say "departing") Fox that they "didn't want to inhabit the 'anti-Fox seat' at CNN and MSNBC."
Well, now Steve Hayes is at MSNBC, and Jonah's at CNN.

NeverTrumper and grifter Cheri Jacobus wants Joe Rogan cancelled.
Maybe she should be cancelled, too, if we're now going by the speech codes of the left she now belongs to.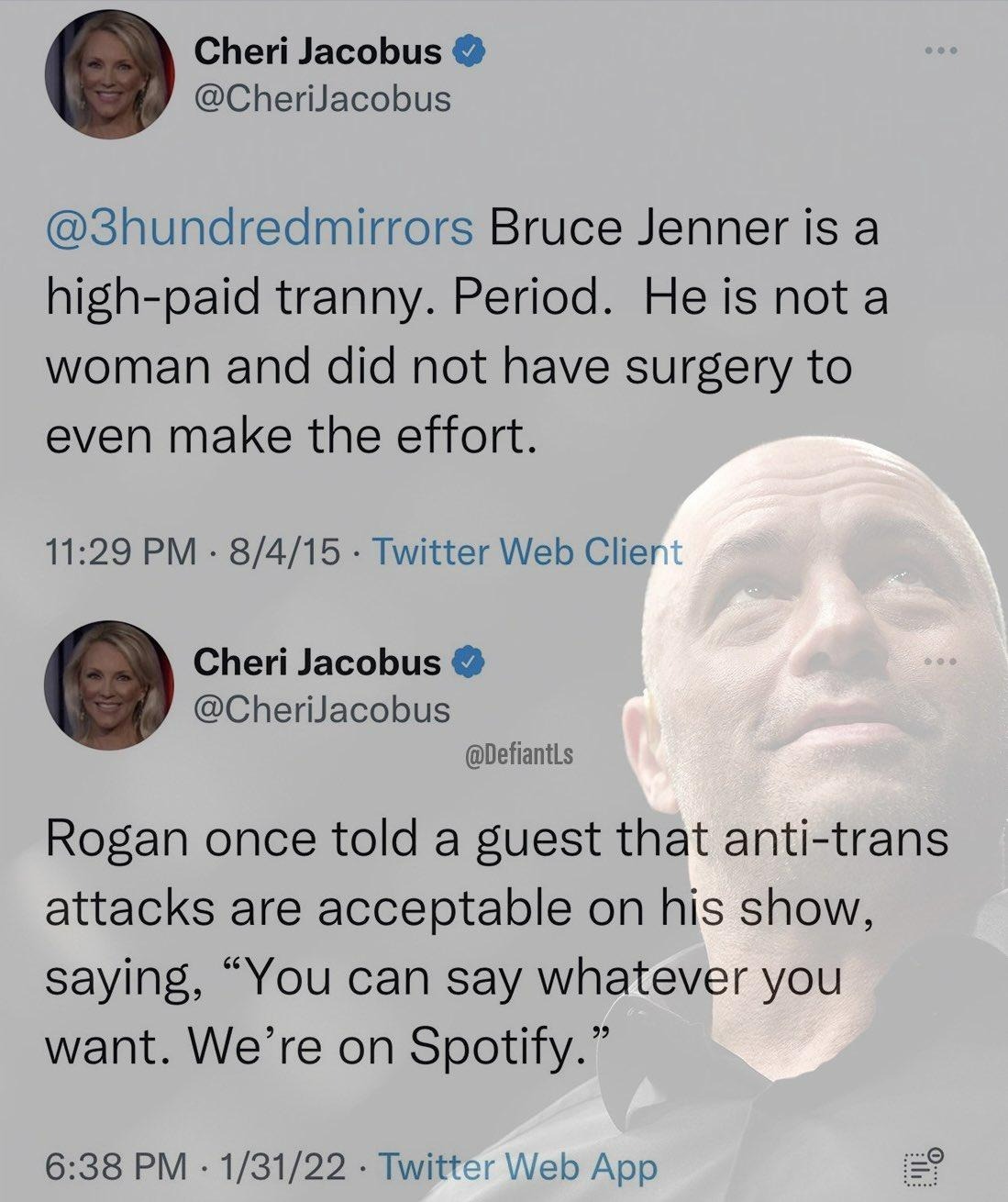 Yet another of Kamala Harris' staffers is quitting. Yet another person who Failed to Position Kamala for Success. This one a speechwriter.
Karen Townsend wonder: Did this one Fail to Position Kamala for Success by making wildly inappropriate claims about January 6 being the equivalent of December 7?
Last month, Harris compared the Jan. 6 Capitol riot to the Japanese attack on Pearl Harbor in 1941 and the Sept. 11 attacks on New York and Washington by al Qaeda terrorists.

Critics slammed the veep's language, accusing her of a hyperbolic lack of historical perspective.

In October, in a speech marking Columbus Day/Indigenous People's Day, Harris said that the US "must not shy away" from the "shameful past" of how the first European explorers "ushered in a wave of devastation for tribal nations."

I mean, obviously, it would still be Kamala's fault for not vetoing that line, but it's not like Kamala has ever taken personal responsibility for anything in her life before, so.

Brandon Administration smears anyone who questions their Ukraine "intelligence" purveyors of RUSSIAN DISINFORMATION (and likely RUSSIAN AGENTS and TRAITORS).
Very Frummy behavior. No wonder the neocons are so content returning to their old home on the left.
President Biden's administration has taken a hard line against scrutiny of reports on Ukrainian and Russian relations, repeatedly dismissing critical lines of questioning as "Russian talking points" and "misinformation."

White House press secretary Jen Psaki and State Department spokesperson Ned Price have squashed inquiries into government sources and alternative narratives surrounding the conflict in Ukraine. The White House has repeatedly warned that a Russian invasion of the country is imminent, citing troops stationed on the Russian-Ukrainian border and alleged plans to launch a false flag operation to justify an annex.

...

"If you want to find solace in information that the Russian government is putting out, that is for you to do," Price replied.

...

On Wednesday, Psaki took a swipe at Republican Missouri Sen. Josh Hawley, suggesting the lawmaker is consuming "Russian disinformation" and "parroting" talking points. Psaki's comments came after the senator called on the Biden administration to suspend its support for Ukraine to become a member of NATO and focus instead on blocking Chinese ambitions in the Indo-Pacific region.

"Well, if you are just digesting Russian misinformation and parroting Russian talking points, you are not aligned with a long-standing bipartisan American values, which is to stand up for the sovereignty of countries like Ukraine," Psaki said in reply to a reporter asking her opinion on the senator's statements.

"But others have their right to choose their own alliances and also to stand against very clearly the efforts or attempts or potential attempts by any country to invade and take territory of another country," Psaki added. "That applies to Sen. Hawley, but it also applies to others who may be parroting the talking points of Russian propaganda leaders."
Oh, and if you question their claims about the supposedly successful attack on an ISIS commander which killed six children and four women, you're a shill for ISIS now, too:
Asked by a reporter Thursday whether the U.S. planned to release evidence of the military's role in the death of civilians in Syria during a counterterrorism airstrike, Psaki suggested the reporter was using information provided by the terrorist group ISIS.

"Skeptical of the U.S. military's assessment when they went and took out the leader of ISIS, that they are not providing accurate information, and ISIS is providing accurate information?" Psaki asked.
As has been pointed out, the Brandon crew of propagandists lied about their last supposedly "successful" strike on terrorists, when they killed a simple aid worker and his family after misidentifying his car as having belonged to the terrorist who bombed the airport gate and Kabul.
But Psaki thinks that anyone asking questions about the The Gang of Pronoun People Who Couldn't Shoot Straight is an ISIS terrorist working as an agent of the Kremilin.

A county judge in Texas decided to make the private family funeral of a cop shot in the line of duty all about her, showing up late and then refusing to take her assigned seat because she wanted to stand next to the Lt. Governor -- because she knew that's where the cameras would be pointed when the Police Honor Guard came marching out.
A police officer who tried to control this sociopathic brat describes her disgraceful behavior below:
Is Spotify now deleting shows because they talk about Saudi Arabia poorly?
And they're moving into the Saudi market?
Friends saw this and told me this convinced them: It is literal demons we are grappling with.
Hard to argue with evidence.
Little drummer girl:

posted by Ace at
06:38 PM
|
Access Comments