« Daily Tech News 17 January 2022
|
Main
|
Mid-Morning Art Thread »
January 17, 2022
The Morning Report - 1/17/22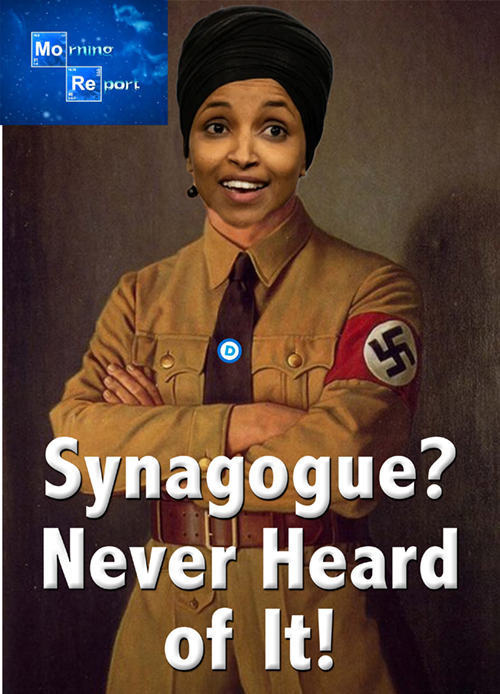 Good morning, kids. Start of a new week and for many a Monday holiday as we pause to recognize the birthday of civil rights icon Martin Luther King Jr., which is funny because his credo of "content of character over color of skin" is completely antithetical to that of the Maoist cancer that has infected our society, to the extent that had he been assassinated today, the Monday holiday we have would be in honor of James Earl Ray, and not Dr. King. If you think that that's either outrageous or beyond the pale, then you've been in a coma for the past 10-50 years.
On a not completely unrelated note, if you were to check the front page of today's New York Times you would see that the taking of hostages at a Texas synagogue by a British Muslim in support of a convicted terrorist known as "Lady Al Qaeda" was nowhere to be found (safe link to Lara Logan's Twitter feed with the page)
That's because the New York Times is not a newspaper. Its sole purpose is to propagate a narrative and either promote or initiate political policy. And reporting on a story that does neither of those things but in fact destroys them is not going to be found on page one, if it can be found at all in the paper itself. I have no interest in taking a look since no doubt the headline will be something like "Area Residents Near Auschwitz Blame Jews for Constant Smoke Conditions, Poor Air Quality."


The jihadi who stormed the Congregation Beth Israel synagogue in Colleyville, Texas, and took hostages Saturday, demanding the release of convicted jihad terrorist Aafia Siddiqui, is dead, and the hostages are safe. And now comes the real work: whitewashing, downplaying, and ignoring outright what took place, because it doesn't fit the establishment narrative.

FBI Special Agent in Charge Matt DeSarno got the ball rolling when he said, "We do believe from our engagement with this subject that he was singularly focused on one issue, uh, and it was not specifically related to the Jewish community, uh, but we're continuing to work to find motive and, and we will continue on that path . . . "

. . . So let's get this straight. A man enters a synagogue and takes hostages, and warns that if anyone gets too close, people will die. He demands the release of an al-Qaeda terrorist. The FBI then asserts that his actions were "not specifically related to the Jewish community," apparently because he was talking only about Aafia Siddiqui, and at least not reportedly railing against Jews and Israel. . .

. . . So why exactly did he do all this in a synagogue? He had the whole wide green world in which to take hostages; why did he choose Congregation Beth Israel of Colleyville, Texas? Once he had taken his hostages, why did he have one rabbi call another rabbi in order to demand Aafia Siddiqui's release? What does Congregation Beth Israel have to do with Aafia Siddiqui? What does its rabbi, or the rabbi whom the hostage-taker had him contact in New York City, have to do with Aafia Siddiqui?

The answer to both questions is: nothing whatsoever. The hostage-taker chose the synagogue over any other possible target because of the widespread belief in the Islamic world that the Jews control the world through various surreptitious means, as Jordanian professor Ahmad Nofal articulated last April. . .

. . . If the "global news agencies" are really in the hands of Zionists, they're doing a remarkably poor job in telling Israel's side of the story, but never mind. The hostage-taker chose the synagogue because he clearly believed that the Jews, and perhaps only the Jews, held the power to secure Aafia Siddiqui's release. The synagogue in Colleyville, in his febrile imagination, would be directly connected to the Jewish power brokers who could be compelled by his hostage-taking to do his bidding.

The FBI should know all this, but it doesn't. Early in the Obama administration, it scrubbed all counterterror training materials that made any mention of Islamic texts and teachings, and severed ties with all the independent contractors (including me) who were teaching agents about the beliefs and goals of jihad terrorists. Islamic anti-Semitism is yet another forbidden area for today's FBI; they can't investigate anything that might appear to be "Islamophobic." So Matt DeSarno is operating out of the willful ignorance the FBI chose as policy years ago. This time, the agency's woke idiocy is actively misleading the American people about what happened in Colleyville.
The hell you say, Robert Spencer! The FBI misleading the American people? When has that ever happened before. COUGH-January 6th-COUGH -- COUGH-Richard Jewell-COUGH. Etc. etc. etc. I understand the FBI has walked back that and now recognizes that the attack/incident in Colleyville did specifically target the Jewish community.
Tell that to dimwitted, dipsomaniac Dana Nessel.
Appearing on MSNBC on Saturday afternoon, about an hour after it had been reported that the attacker was demanding the release of imprisoned terrorist Aafia Siddiqui, Nessel said her "biggest concern" was that the attack was a "hate crime" or "domestic terrorism," pointing to "white supremacy organizations."

"We have seen an incredible rise in rhetoric that is anti-Semitic being trafficked all around the country," Nessel said, noting "an exponential rise in the formation and the membership of these extremist organizations, many of which are white supremacy organizations, and they traffic in hatred against Jews and other minorities."

"If it does turn out that is the motivating factor here, it would hardly be a surprise," Nessel said.
Aside from being an insipid, transparent fraud who helped seal the steal in 2020, she does garner a lot of support from such patriotic towns as Dearbornistan and Boko-Haram-tramck. So her idiotic statement such as it was makes perfect sense.
The current situation is not completely the fault of Joey Soft-Serve and his handlers. In the wake of 9/11/01, itself the culmination of a decade or more of ignoring the unchecked immigration/infiltration of hundreds of violent jihadists and thousands of their supporters (silently or otherwise) who not only rejected assimilation but sought the conversion of America into an Islamic state, what did George W. Bush do? Stared at his navel and joined the Greek chorus of Leftists who prostrated themselves and begged forgiveness for our supposed aggression and oppression of Muslims. Mostly for our alliance with Israel, among other things.
He also opened the floodgates for massive immigration of equally anti-western dark age throwbacks while stomping around in Iraq and Afghanistan with no other purpose evidently than to boost the shares of Raytheon, General Dynamics, Grumman, Boeing and all the rest of the military industrial complex. I assume the contractor that makes military spec steel coffins also made a killing (pun regrettably intended). Bad enough, but the beast that is more and more at our throats is the Dept. of Homeland Security. Along with the FBI/DOJ, they're out to catch terrorists, nudge-nudge-wink-wink.
The Texas synagogue siege Saturday highlights the risk to Americans of the Biden [junta's] singular obsession with targeting Trump supporters as domestic terrorists.

Thankfully, the FBI hostage rescue team did a stellar job rescuing the hostages, with the only fatality being the hostage-taker, a recently arrived Pakistani-born British Muslim demanding the release of a jailed anti-Semitic terrorist, dubbed "Lady al Qaeda."

It is a shame that their great work was immediately overshadowed by the absurd, PC pronouncement of senior FBI officials and President Biden that no one knew the motive of the terrorist, Malik Faisal Akram. . .

. . . Biden last week called such Americans, even senators who oppose his party's power grab on election laws, "domestic enemies," and likened them to slave owners and segregationists. From his first day in office, he has labeled Trump supporters "white supremacists" and "domestic terrorists." It appears to be his only animating ideology.

But now he has tasked the FBI to chase down conservatives, it is not unreasonable to ask if the organization has taken its eye off the infiltration into the country of a terrorist like Akram. When the feds are busy rounding up MAGA grandmothers and Capitol paraders, are they paying attention to the potential terrorist magnet provided by the porous southern border?

We know that at least two Yemeni nationals on the FBI's terrorism watch list were apprehended in separate incidents last year after illegally crossing from Mexico into California, and that Yuma Sector Chief Border Patrol Agent Chris Clem in December announced the apprehension of a "potential terrorist" from Saudi Arabia who had illegally crossed into Arizona. So the threat is still real.

As polls keep plummeting in this first anniversary week of Biden's presidency, instead of easing voter fears about border security, inflation, [Chinese] COVID, crime, and even the basic competence of the administration, Democrats are strategically preoccupied with the Jan. 6 Capitol riot.

From the partisan congressional committee investigating Jan. 6 to the Department of Justice targeting parents at school board meetings as "domestic terrorists," the narrative that conservatives are an existential threat is the Democrats' only blueprint for success in 2022. House Speaker Nancy Pelosi has described Trump and GOP lawmakers as "enemies of the state." The DOJ's new domestic terrorism unit, which was revealed last week during a hearing of the Senate Judiciary Committee, targets people who are anti-authority. . .

. . . This is how the Democrats plan to win the midterms, by demonizing and intimidating their political opponents with government power while attempting to mess with voting rules.
I remember in the aftermath of 9/11/01, the usual clueless, bleeding heart idiots kept asking "what did we do to make them angry enough to do this?" Might it be too much to ask the Left to ask that question, not about phony "riots" or hate crime hoaxes, but just in ordinary political discourse, insofar as why those who merely disagree with you and your beliefs do so?
No, of course not. We're an evil that is to be eradicated by any means necessary. Insane.
The End of America: 100 Days That Shook the World available here.



ABOVE THE FOLD, BREAKING, NOTEWORTHY
NOTE: The opinions expressed in some links may or may not reflect my own. I include them because of their relevance to the discussion of a particular issue.
ALSO: The Morning Report is cross-posted at CutJibNewsletter.com if you want to continue the conversation all day.
Follow us on Twitter: @CutJibNews
Follow us on Instagram: @Cutjibnewsletter

posted by J.J. Sefton at
07:42 AM
|
Access Comments