« Saturday Chess Project Thread
|
Main
|
Saturday Overnight Open Thread (1/15/22) »
January 15, 2022
Saturday Evening Movie Thread - 1/15/2022 [TheJamesMadison]
Public Domain Day


Every January 1 is Public Domain Day, the day when copyright expires, generally, on creative works from a given year. This year it was the works released in the United States back in 1926. 95 years ago.
I hate the American copyright regime.
Anyway, January 1 was just a couple of weeks ago, so what does that mean for movies? Well, some interesting stuff has entered the public domain.
The 1920s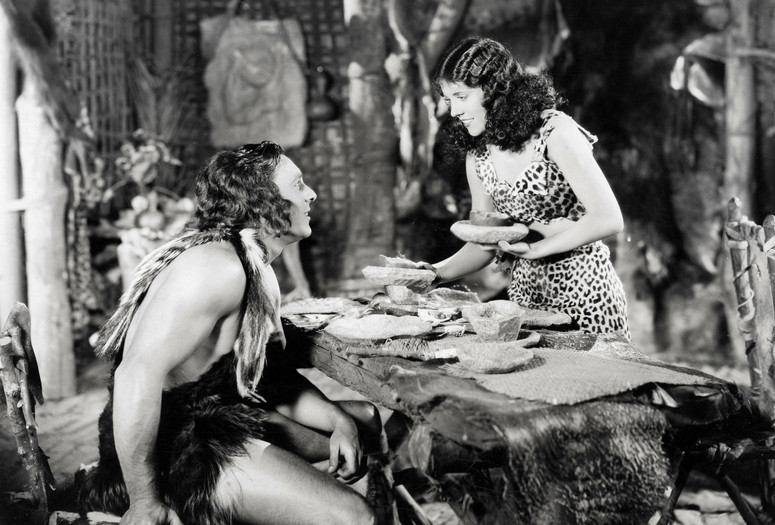 Let's be honest, you can find pretty much anything online now without paying except those things that major copyright holders are keeping an eye out for. Want to watch John Ford's
The Informer
? A bit of searching will find it on places like YouTube or some Russian or Polish streaming sites. The title is in the Fox library, which Disney bought, and Disney doesn't care about
The Informer
. They care about their new Marvel movies being online illegally. So, in practical terms, for most of what's entering the public domain, there's little effect.
That's mostly because most of what's getting released into the public domain is stuff copyright holders (if anyone actually knows they own the copyright, which is not true for something like 99% of stuff that old) generally aren't actively protecting. So, what changes?
The threat of any legal action against anyone taking the original film elements and then selling them in any form goes away. The threat of legal action, even without a known copyright holder, is enough to keep most home video publishers away from old titles, limiting their ability and desire to spend any money on acquiring film elements like original prints, digitizing them, and even cleaning them up through a restoration.
Public domain is a bit of a different beast in that, yes, the work may be free to use, but access is still limited by whomever actually physically owns the best prints. Publishers still need to pay for that access, but it's a different financial arrangement with lower initial costs since copyright is taken out of the equation. There are a handful of titles this old that labels will happily pursue because they are simply that famous (Charlie Chaplin films, D.W. Griffith's
The Birth of a Nation
or
Intolerance
, etc.), famous enough to be able to justify the cost of the restorations through guaranteed sales. However, the longer old nitrate prints remain in storage without any kind of help or restoration, the less usable they'll be when it does come time for them to enter the public domain. Also, the longer a movie remains out of the public consciousness, the less likely it is to find an audience today. A little known Buster Keaton film from 1926 is less likely to invite sales than a little known John Ford movie from 1946 (like, say,
They Were Expendable
).
So, anyway, that's my little bit on Public Domain and part of why I hate it (did you know that Rudyard Kipling still has works under copyright? Dude died in 1936.). What's actually suddenly available?
German Expressionism
One of the most important early movements of film was German Expressionism. Influencing people like Alfred Hitchcock and John Ford to great degrees, who then influenced another few generations of filmmakers themselves, German Expressionism was the first major effort after Georges Méliès in film to make things look not real. These things tend to be more popular with film nerds like me than general audiences because, it seems, general audiences are more inclined to accept things that go easier over the suspension of disbelief. One of the classics of the genre was released in the United States in 1926, and that is F.W. Murnau's
Faust
.
Now, I do own a Blu-ray copy of this. Released by Kino Lorber Classics a few years ago, it's from a restoration done by the Murnau Foundation, a German organization specifically dedicated to the restoration of works by Murnau and German film in general. It looks quite nice on that disc.
The film itself is taken from the German folktale and poem by Goethe about an older man (Faust) who makes a deal with the devil for youth. It's also a wonderfully inventive visual feast, using every tool of the early cinema's special effects to create new fantastical images. It's quite an enjoyable film and really should have entered the public domain 20 years ago. There were also films by G.W. Pabst and Michael Curtiz made in Germany in the same year. The Pabst film (
One Does Not Play With Love
) is now considered lost, but I wonder if it would have been possible to find elements if the search had been able to start 20 years earlier.
Comedy
Buster Keaton and Harold Lloyd both released movies in 1926.
Battling Butler
and
For Heaven's Sake
. I have yet to watch either of these, but Keaton never ceases to entertain me when I watch his films. His are the work of a daring physical comedian who is willing to take huge risks to get a laugh, all while underplaying what's going on with his famous stoneface. Movies like
The General
,
Our Hospitality
, and
Steamboat Bill Jr.
may be the height of his work, but everything else has been entertaining.
Lloyd tends to be my favorite of the three major silent comedian stars (Keaton, Lloyd, and Chaplin). His
Safety Last!
is a combination of Keaton's daring with Chaplin's sweetness in the boy-faced comedy star. He even managed to successfully hide his mangled hand most of the time (he'd lost a couple of fingers in an accident early in his career).
Auteurs and Stars
Some of the earliest recognizable directorial names were making films in the mid-20s. John Ford, Howard Hawks, D.W. Griffith, Carl Th. Dreyer, King Vidor, Josef von Sternberg, G.W. Pabst, and Raoul Walsh all had films released in 1926.
3 Bad Men
,
Fig Leaves
,
The Sorrows of Satan
,
The Bride of Glomdal
,
Bardelys the Magnificent
,
A Woman at Sea
,
Secrets of a Soul
, and
What Price Glory
should all be entering the public domain.
In terms of early movie stars, the same goes for Rudolph Valentino, Greta Garbo, Douglas Fairbanks, George O'Brien, Theda Bara, Fatty Arbuckle, and W.C. Fields all had movies released in 1926. That means that
The Son of the Shiek
,
The Temptress
,
The Black Pirate
,
The Johnstown Flood
,
Madame Mystery
,
My Stars
, and
So's Your Old Man
should be entering the public domain.
The point being that there's a whole lot to discover. I've already seen a handful of these because of my trips through the filmographies of particular directors (
3 Bad Men
is, in my opinion, John Ford's first great film, for example), but there's a lot more I've never seen. I had already, in fact, made a promise to myself to find and watch Raoul Walsh's
What Price Glory
because Ford later remade it, starring Jimmy Cagney, in the 50s.
Money
So, pretty much all of this stuff you can find on YouTube or other video hosting sites, so what's the point? Who cares this much about public domain. The issue is money. If people can throw up a video file onto a video hosting site without getting attacked through legal means, that's one thing, but if they can actually monetize it, that's something else entirely.
Leaving it up to those doing it out of the mere interest in sharing old movies limits the pool of people looking for and working on providing access to these old films, and the pool of people who are naturally interested in movies almost a century old tends to be fairly small. However, remove copyright protection on these movies, and suddenly anyone can try to make a buck off of it. Considering the explosion of software that can help clean up already digitized images (actually digitizing film is another matter and requires expensive equipment), you could have an army of people willing to clean up old films and try to make some money off of it. The profit motive is kind of awesome like that.
However, when combined with the 95-year timeline, the idea that there's a huge audience, a market, for the product seems silly, further limiting the number of people who are willing to work on it even when there is no copyright concern. The market for films from the 40s is significantly larger than those from the 20s, and if copyright had remained what it had been before the Sonny Bono Act in 1998, what happened this year on January 1st would have happened in 2001, and we'd be up to 1947 in the public domain. For 21 years, from 1998 to 2019, public domain in the United States was effectively frozen, and we've just simply lost more than we probably would have if anyone could have made some modest dough on what's out there.
The Future
Around 2017-2018, Disney apparently sent lobbyists to Congress to test the waters about advancing copyright once again, and they simply walked away without anything even getting to committee. The efforts of some activists to prevent further copyright extensions was apparently enough, but we're still two years away from Steamboat Willie entering the public domain. Disney always could put in a final push to protect one of its most profitable pieces of intellectual property.
I'm hopeful but anxious about the whole situation. Copyright in America is pretty much a joke, morphing from a reasonable protection of 28 years (with an option for another 28 years if applied for) to perpetual ownership of IP by corporations. In terms of being a movie fan, I want more people working to preserve older films for me to discover later. The lack of clarity around most films about whether they are actually under copyright or not (technically, if the extension was never applied for before a certain date, works after 1926 are in the public domain, but nobody really knows about most except in certain circumstances like
It's a Wonderful Life
and
Charade
) and the inability of people to actually pursue a profit is just leading to a situation where film elements are languishing, waiting for time to make them unusable.
That makes me sad. Film history is a wonderful thing to explore. I don't want the ravages of time and the greed of studio executives who weren't even born when Walt Disney hunched over a working desk to draw Mickey Mouse for the first time to limit what I can later discover.
Essentially, I'm saying break up Disney, I guess.
Movies of Today
Opening in Theaters:
Scream
Movies I Saw This Fortnight:
The King's Man
(Rating 3.5/4)
Full Review
"So, no, this film isn't perfect, but I still ended up kind of loving it. 2/3 of it is a great look at World War I, and 1/3 of it is a crazy action movie with some detritus in between. It's a mixed bag, but one that I really embrace." [Theaters]
No Time to Die
(Rating 1/4)
Full Review
"Well, that was not very good." [Redbox]
The Fugitive
(Rating 4/4)
Full Review
"This is one of my favorite Ford films." [YouTube]
Fort Apache
(Rating 3.5/4)
Full Review
"Still, with the film as it is, it's a very good film that's just ten to fifteen minutes of cuts away from greatness." [Personal Collection]
3 Godfathers
(Rating 3/4)
Full Review
"And it mostly works. It's fine. It's entertaining and amusing. I just could have been more." [Library]
Wagon Master
(Rating 3.5/4)
Full Review
"Everything up to that point, though, is kind of wonderful. Heartfelt, masculine, and grand visually,
Wagon Master
is four-fifths of a great film." [Library]
The Quiet Man
(Rating 4/4)
Full Review
"This probably is the easiest film to love in Ford's large filmography. Bright and colorful while consistently entertaining from beginning to end with delightful performances from the leads on down,
The Quiet Man
is old school Hollywood filmmaking at its best." [Personal Collection]
Mister Roberts
(Rating 4/4)
Full Review
"The film works as a collection of amusing events until its conclusion when it pulls it all together in a complex set of emotions that works really well, elevating the movie that came before into something rather special." [Library]
Contact
Email any suggestions or questions to thejamesmadison.aos at symbol gmail dot com.
I've also archived all the old posts
here
, by request. I'll add new posts a week after they originally post at the HQ.

posted by Open Blogger at
07:25 PM
|
Access Comments