« Saturday Evening Movie Thread - 1/15/2022 [TheJamesMadison]
|
Main
|
Daily Tech News 16 January 2022 »
January 15, 2022
Saturday Overnight Open Thread (1/15/22)
(Mystery Click H/T Bif Bewalski)
***
The Saturday Night Joke
Years ago, a young Navy Pilot was injured while ejecting from his A-4 Skyhawk due to engine failure during a cat shot from the carrier, but due to the heroics of rescue helicopter crew and the ship's hospital staff, the only permanent injury was the loss of one ear.
Since he wasn't physically impaired, he remained on flight status and eventually became an Admiral.
However, during his career he was always sensitive about his appearance.
One day the Admiral was interviewing two Navy Master Chiefs and a Marine Sergeant Major for his personal staff.
The first Master Chief was a Surface Navy type and it was a great interview. At the end of the interview the Admiral asked him,
"Do you notice anything different about me?" The Master Chief answered, "Why, yes, Admiral. I couldn't help but notice that you are missing your starboard ear, so I don't know whether this impacts your hearing on that side."
The Admiral got very angry at this lack of tact and threw him out of his office.
The next candidate, an Aviation Master Chief, when asked this same question, answered, "Well yes, Sir, you seem to be short one ear." The Admiral threw him out as well.
The third interview was with the Marine Sergeant Major. He was articulate, extremely sharp, and seemed to know more than the two Master Chiefs put together. The Admiral wanted this guy, but went ahead with the same question. "Do you notice anything different about me?"
To his surprise, the Sergeant Major said, "Yes Sir. You wear contact lenses."
The Admiral was impressed and thought to himself, what an incredibly tactful Marine. "And how would you know that?" the Admiral asked.
The Sergeant Major replied: "Well, sir, it's pretty hard to wear glasses with only one fuckin' ear.

***
***

Hey Fabulous Mrs. Mis. Hum. if you are lurking how about I get rid of a certain Dog and get this. This looks like a real hoot!

***

My guess is that Gender Studies grads won't be qualified to do this. Not a job I want.

A man has become a professional queuer and earns his money by standing in line for rich people who don't want to - and he's making a killing doing it.

Freddie Beckitt charges £20 an hour to stand in line for other people, and he says it comes naturally to him as he's a Londoner, and has queueing "down to a fine art".

On a good day, the 31-year-old can earn up to £160, but he must have the patience of a saint as that means he's stood in a line, barely moving, for a full eight hours.

Freddie, from Fulham, said that his best jobs are queueing for tickets to highly popular events, such as performances at the Apollo, for customers who are money-rich and time-poor.
***

Jeffrey Toobin could have used this months ago instead of jacking off during Zoom meetings.
***

When I was a young boy I was taught never to strike a girl. As I grew older and started to follow sports I was taught always take the victory. It looks like Russians were never taught these lessons.
An inter-gender mixed martial arts fight involving a Russian porn star was stopped on Friday in wild scenes after a fan stormed the octagon.

The bout was fought between a blogger, named in reports as Sasha Mamaha, and porn star, named as Alexander Pistoletov, as part of a card put on by the Epic Fighting Championship.

Pistoletov is also known in Russia for being a singer, while Mamaha has a social media following.

Friday night's card also included a two-on-two all female contest as well as a fight including another porn star in the form of Elena Berkova, who also ran for president in 2018.
***

The Saturday Night ONT should be fun. And I'll be honest with you I debated whether or not I should run the following story.
PEEP THIS: GERMAN MAN SPENDS SMALL FORTUNE FOR A SLIGHTLY BIGGER BULGE

A German man's small problem has forced him to spend big. And now, inch by inch, the issue is being erectified, err, rectified.

Tired of being ridiculed by lovers, Murat K, 36, invested more than $4,000 to lengthen his tiny wee wee.
If you are disappointed in me. Well, you certainly won't be the first and definitely not the last.
***
As The Saturday Night ONT should be fun and full of items not related to certain current events I thought this was just a little too good to pass up. Looks like someone had been to the Iowa Hawkeyes visiting locker room when Hayden Frey was coach.

Cops humiliated after using pink face masks to fight Covid and demand another colour.

The head of Italy's police union has said the masks are "unsuitable" for police officers and is calling for "immediate action" to get blue or black masks sent for officers to wear
***
The ONT Musical Interlude
Born on this day: 15 Jan 1941
Don Van Vliet, (Captain Beefheart), American musician, singer-songwriter and artist. Released the albums 'Safe As Milk', 'Trout Mask Replica', and 'Strictly Personal' with his Magic Band. His expressionist paintings and drawings have been exhibited in art galleries and museums across the world. Beefheart died on 17th Dec 2010 aged 69 from complications from multiple sclerosis. via thisdayinmusic.com
&&&
Born on this day: 15 Jan 1948
Ronnie Van Zant, vocalist with Lynyrd Skynyrd who had the 1974 US No. 8 single 'Sweet Home Alabama' and the 1982 UK No. 21 single 'Freebird'. Van Zant died in a plane crash between shows from Greenville, South Carolina to Baton Rouge, Louisiana on October 20th 1977 along with bandmates Steve Gaines and Cassie Gaines. Remaining band members survived, although all were seriously injured. via thisdayinmusic.com
***

It sounds like he lives with his Mother. But probably not in the basement for very long. Genius Award Winner.


JANUARY 12--A group of senior citizens unknowingly consumed pot brownies that were brought to a community center card game by a 73-year-old South Dakota woman who was unaware that her son had prepared the baked goods with THC butter, cops report.

According to a probable cause affidavit, police dispatchers last Tuesday received several calls reporting "possible poisonings" of individuals who were "at the Tabor Community Center earlier for a card game." Tabor (pop. 423) is a town about 85 miles southwest of Sioux Falls.

"An investigation into the incident lead me to believe that the patients were all under the influence of THC from a batch of brownies that were brought to the Community Center by Irene Koranda," reported Deputy Sheriff Joel Neuman.

A couple who had been at the weekly Tuesday night card game told police that "after several people had eaten the brownies including themselves," they learned that Koranda's son "had made the brownies and had been in Colorado over the past weekend and brought back products with marijuana."
***
Tonight's ONT has been brought to you by Shocking Humor.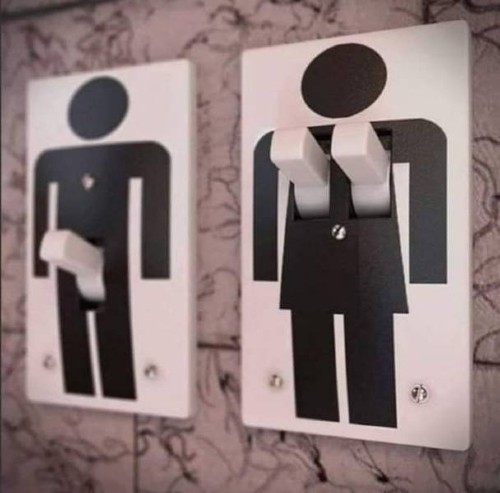 Notice: Posted without anyone's permission by the Ace Media Empire or AceCorp, LLC. This Cob has the keys and by God I did put a lot of artificial crap into this ONT.


posted by Misanthropic Humanitarian at
09:53 PM
|
Access Comments