« Is Kamala Harris "The Most Powerful VP Since Nixon?"
|
Main
|
Jim Acosta Posts Picture of Him and His Unmasked, Very White Staff, Mockingly Holding a Picture of the Burned Fox Christmas Tree »
December 21, 2021
Brandon Puppet Show: Today's Episode -- Foreign Saboteurs Have Subverted My New Soviet Five Year Plan and Now All of You Will Die
Speech Started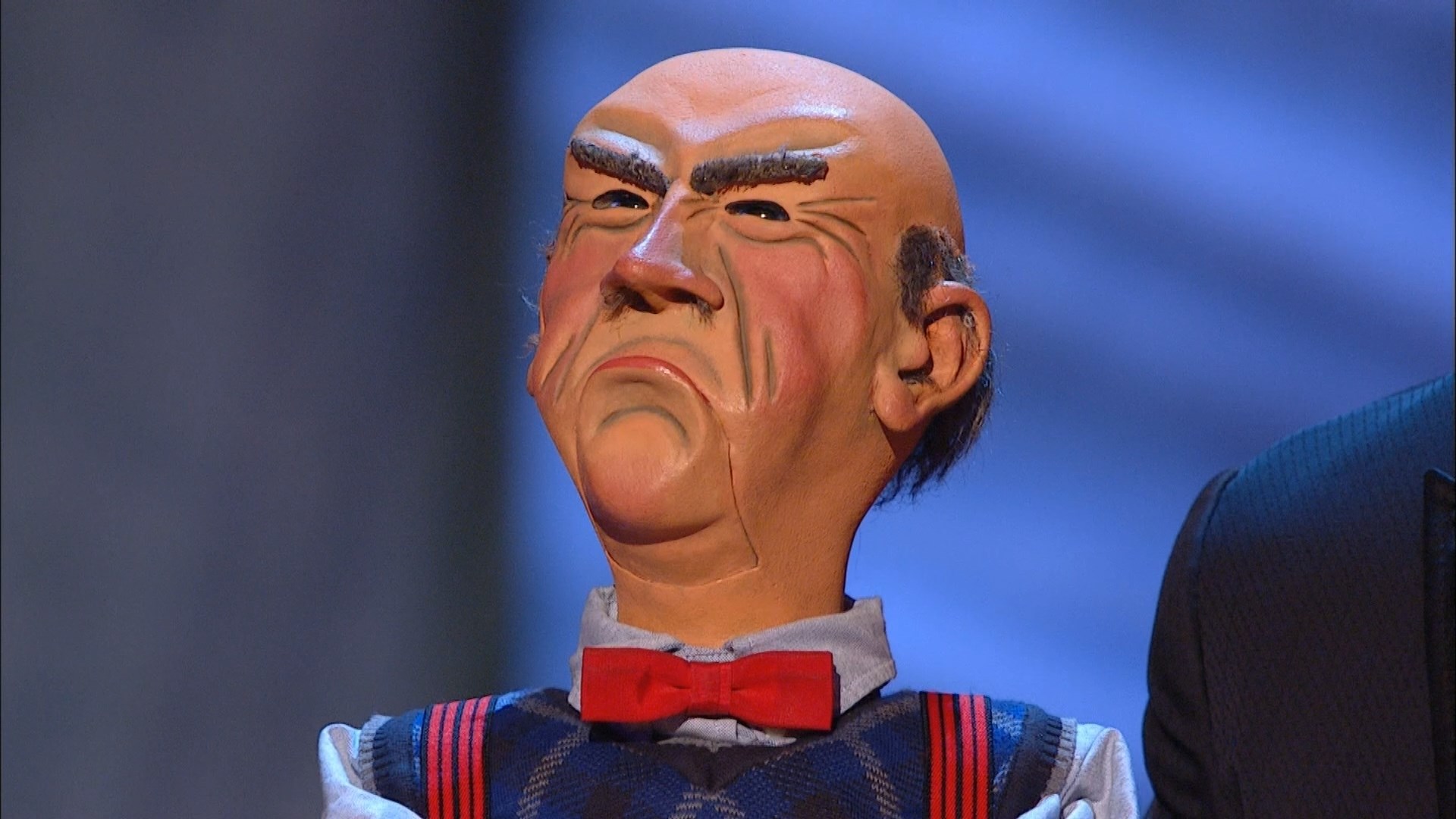 President* Turnip Mash will be reading words written for him by Obama's staff about covid. People wonder if he will be announcing new federally-enforced shutdowns, or sticking with his Covid coordinator's "we're not shutting down for the sake of the unvaccinated, the unvaccinated shall wither and die, as is just and good, amen, Satan" statement from Thursday.
This is probably going to be about eighty minutes late as they put the finishing touches on his dexedrine drip and simplify the teleprompter script down to a second grade level. They might be experimenting with eye-drops to make his pupils less dilated.
It's creepy how huge and black his pupils are. In movies that's code for "taken over by a demon or alien."
How can his pupils be so huge when he's staring into powerful klieg lights?
Oh never mind, I'm sure he's not on powerful drugs, he's totally healthy, don't ask any questions. Only subversives and QAnon Terrorists ask questions.
Let's go Brandon.
I guess treat this as an Open Thread for the first hour of Brandon's lateness.
Keys to Brandon's Speech:
Soft whispering for emphasis. This is one of those "power moves" mentioned in power play books that is supposed to put you in a commanding position by making people crane forward to hear you. Of course this imbecile thinks this works.
Squinty whispering to project toughness and resolve. This comes off as sad and tryhard.

Random shoutiness to project seriousness and command. He's started doing this recently. He thinks it makes him sound passionate. It actually makes him sound unmedicated.
"Mark my words."
Finger-pointing (both metaphorical and literal). Many will be blamed for Biden's failures. While the speech is about covid, expect an allusion to Manchin's "betrayal" on Build Back Bolshevik. And expect literal finger-pointing, which Brandon thinks makes him look tough and commanding. Pointiness = Leadership.
Meaningless gibberish slurred with angry (feigned) conviction.
Coughing. Very reassuring.
"Omicrom." An honorific for the god that Conan worshipped.
Brandon is demanding indoor masking across the country, and vaccination for anyone working in a school. And also demanding that all children get vaccinated. And all kids must be masked.
It seems his Covid coordinator's statement that we're moving on from lockdowns and mandates and letting the unvaccinated just die was overstated. He's calling for pretty much all state and local governments, and private businesses, to impose mask and vaccine mandates.
He's screaming again. Also, getting angry and sharp with anyone who asks him a question he doesn't like, like "Why did it take so long to finally agree that we should have free covid tests?"
He's literally screaming now, talking about Manchin's rejection of BBB. And now he just shifted to a Whisper.

posted by Ace at
02:24 PM
|
Access Comments