« 12/19/21 EMT
|
Main
|
The GOP: It Is A Tale Told By An Idiot, Full Of Sound And Fury, Signifying Nothing. »
December 19, 2021
Sunday Morning Book Thread 12-19-2021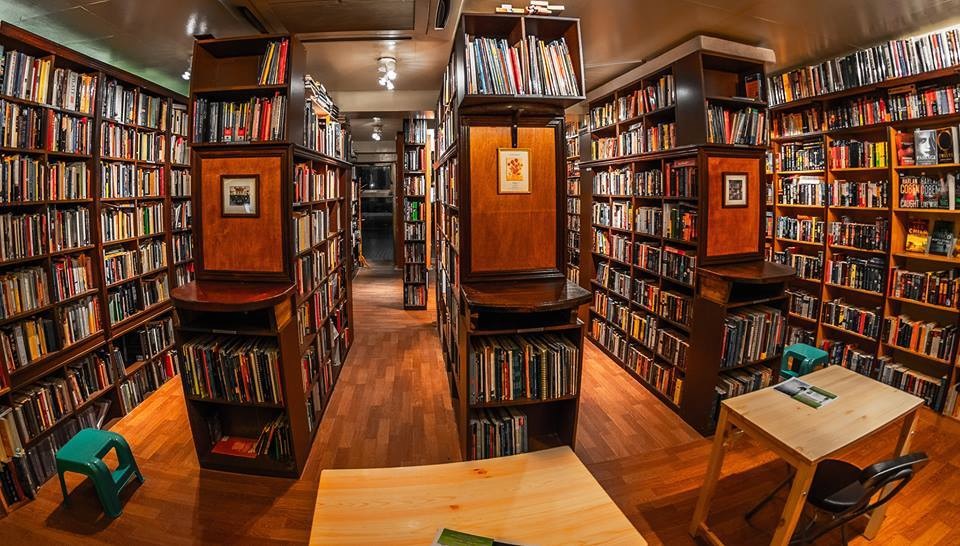 Infinity Books & Event Space, Tokyo, Japan
Good morning to all you 'rons, 'ettes, lurkers, and lurkettes, wine moms, frat bros, and crétins sans pantalon (who are technically breaking the rules). Welcome once again to the stately, prestigious, internationally acclaimed and high-class Sunday Morning Book Thread, a weekly compendium of reviews, observations, snark, witty repartee, hilarious bon mots, and a continuing conversation on books, reading, spending way too much money on books, writing books, and publishing books by escaped oafs and oafettes who follow words with their fingers and whose lips move as they read. Unlike other AoSHQ comment threads, the Sunday Morning Book Thread is so hoity-toity, pants are required. Even these pants would be acceptable, although if I received them as a Christmas gift, I'd assume I was on somebody's 'naughty' list for the year.


Pic Note:
This is supposedly Tokyo's last remaining shop specialising in used English-language books:
This [bookstore is] opened in a location between Asakusa's Sensoji Temple and the Tokyo Skytree by the UK-born former owner of Ikebukuro's much-loved but now closed Caravan Books, Nick Ward. A nondescript facade (look out for hand-written signboards in English) gives way to a more promising interior that might be described as the quintessential secondhand bookshop, replete with the nostalgic smell of slowly ageing pages. Adding to this charm, the premises is said to be haunted.

An extensive inventory runs the gamut of genres from classical literature through to graphic novels and children's picture books, and the shop will also buy your unwanted English-language titles (provided they are realistically re-sellable). Infinity also doubles as an event space with beer on tap, with Ward drawing upon past experience as a Tokyo bar owner to host live music, poetry readings, quiz nights and more.
More info on their web page.


It Pays To Increase Your Word Power®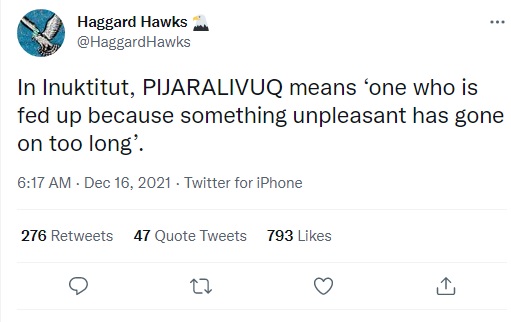 Two things:
1. Thanks to 2020 and 2021, I think this is pretty much all of us.
2. I'll bet there's a word for this exact concept in German.


Hard Boiled Action
I enjoy reading the reviews of occasional moron commenter cool breeze over on Goodreads, because he's always seems to find interesting books that I think would appeal to the Horde. And sometimes I find out about authors I have never heard of before, For example, here is his review of Fast One by Paul Cain, which I'll excerpt almost in its entirety:
This book was written and set in seamy Los Angeles around 1932. LA is wallowing in the depths of the Depression, Prohibition, and corrupt machine politics (some things never change). The novel is more hard-boiled than Dashiell Hammett. It has more hard drinking than The Thin Man...The action is non-stop, slowing only slightly for a few sentences whenever the narrator loses consciousness, or yet another character gasps their last breath, both of which happen frequently. It has more twists and turns, and a higher individual body count, than any other book that I can recall.

This book is easily 5 stars in its genre, one of the best ever written of its kind. It isn't Tolstoy, but it is Tolstoy within its genre. Raymond Chandler called it the "high point in the ultra hard-boiled manner".
High praise, indeed. Now, how can any fan of the hard-boiled noir detective genre not want to read a book like this? Other Goodread reviewers are equally enthusiastic.
I also like the Amazon blurb:
It's the last days of Prohibition and the first days of the Depression and East Coast crime bosses are vying for control of Los Angeles. Caught in the middle of the intrigues is Gerry Kells, a former New York enforcer now living a life of ease on the West Coast.

As the fiercely independent Kells rejects the appeals of various crime bosses who want to make use of his talents, powerful forces align against him. Being framed for a murder turns out to be the least of his troubles and as the stakes get higher, and the odds get longer, it's only Kells' nerve and toughness that keep him one step ahead of the law—and the reaper.

Featuring one of the most brutal finales in crime fiction history, this lost 1933 masterpiece took hard-boiled writing as far is it safely could. Some say too far.
The Kindle edition of Fast One is only $4.99.
Paul Cain is not to be confused with James Cain (no relation), author of such hard-boiled classics as The Postman Always Rings Twice and Double Indemnity.
For more hard boiled action, check out this blog post, 20 Must Read Hard Boiled Classics, which is the first of a four-part series.


Who Dis: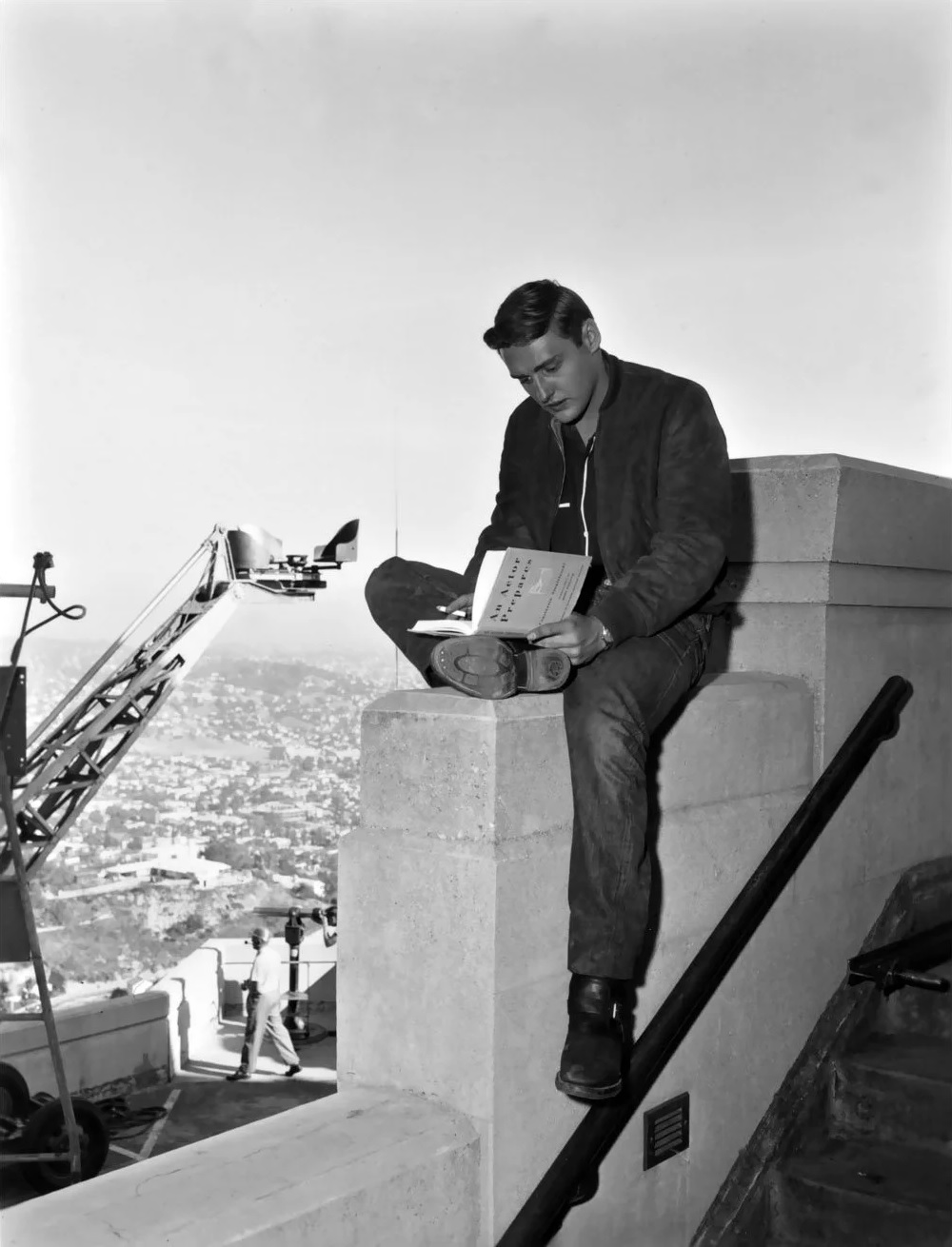 (click to enlarge)



Last week's who dis was the delightful Merle Oberon.


Moron Recommendations
357 Good morning, bookworms.
I'm currently reading "My Sister, the Father", by Meri Whitaker. It's about a lady who was ordained into the ministry and has served people ever since, primarily in the local area. She walks the talk and her experiences with people are fascinating. This would seem to be an odd choice for a heathen but she never preaches and I've enjoyed every word.
It's available on
Goodreads
.
Ms. Whitaker is an ordained Methodist minister and this book is a collection of vignettes of her serving as a missionary to Native Americans in Oklahoma. One Goodreads review said:
The stories are light hearted but hold within each a gem of spiritual truth that makes you smile while touching that place in your heart that tells us we are truly connected to our neighbor. It is a must for those who find themselves feelng jaded about life and the least of the among us!!! It will help you reconnect with the humanity that seems evasive in our lives at time.
Sounds like it would be a refreshing change from all the shouting going on these days. Unfortunately it is OOP, but used copies are available.
___________
I'm listening to Silence and Beauty by Christian Japanese-American artist Makoto Fujimara. It is a reflection on the life of novelist Shusaku Endo and his most famous novel Silence.

It's also about Christianity in Japan. Anyhow I find the book fascinating.

Posted by: N.L. Urker, the Phillips screwdriver of the gods at December 12, 2021 09:47 AM (eGTCV)
The price for Silence and Beauty: Hidden Faith Born of Suffering by Makoto Fujimura and Philip Yancy is kind of spendy, so you might want to consider a library loan.
Shusaku Endo's novel Silence, first published in 1966, endures as one of the greatest works of twentieth-century Japanese literature. Its narrative of the persecution of Christians in seventeenth-century Japan raises uncomfortable questions about God and the ambiguity of faith in the midst of suffering and hostility.

Endo's Silence took internationally renowned visual artist Makoto Fujimura on a pilgrimage of grappling with the nature of art, the significance of pain and his own cultural heritage...

In this world of pain and suffering, God often seems silent. Fujimura's reflections show that light is yet present in darkness, and that silence speaks with hidden beauty and truth.
Endo's Silence is, of course, a classic:
Seventeenth-century Japan: Two Portuguese Jesuit priests travel to a country hostile to their religion, where feudal lords force the faithful to publicly renounce their beliefs. Eventually captured and forced to watch their Japanese Christian brothers lay down their lives for their faith, the priests bear witness to unimaginable cruelties that test their own beliefs. Shusaku Endo is one of the most celebrated and well-known Japanese fiction writers of the twentieth century, and Silence is widely considered to be his great masterpiece.
I just plunked down some coin for a copy which I'll give to Mrs. Muse on Christmas Morning. Strangely enough, I could not find an English-language Kindle edition, but only Spanish. Weird. But I did see a different book that looked interesting, Christ's Samurai: The True Story of the Shimabara Rebellion, about a real event from Japanese history during 17th century, for only $3.99. Goes on my TBR stack.
___________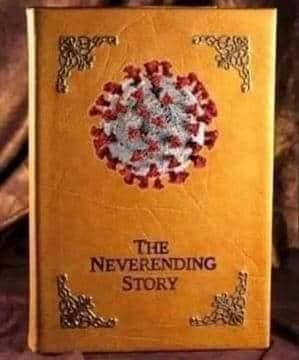 Books By Morons
Moron author Shane Gries e-mails:
Back in late October I self-published a short story that had been sitting in my hard drive for the last couple of years. It's a mash-up of military sci fi and alternate history about a secret interstellar war during the Vietnam era. It's a fun read, and feedback has been very positive. The story is called "Fortunate Son" and it is available only on Kindle through Amazon.
Fortunate Son is only 99 cents on Kindle.
___________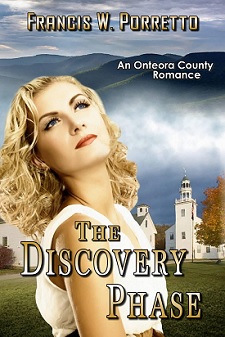 Moron author Francis Poretto has just published The Discovery Phase: An Onteora County Romance, about Loren, and underemployed janitor with a troubled past, and Sylvie, whose professional life is taking a turn for the worse:
They met in a blue-collar bar on a Monday evening. Despite their professional, financial, and religious differences, they seemed perfect for one another...but their pasts and unforeseeable events would have their say.
The Amazon blurb has a lot more detail. Available as a Kindle edition is $3.99.
___________
So that's all for this week. As always, book thread tips, suggestions, bribes, insults, threats, ugly pants pics and moron library submissions may be sent to OregonMuse, Proprietor, AoSHQ Book Thread, at the book thread e-mail address: aoshqbookthread, followed by the 'at' sign, and then 'G' mail, and then dot cee oh emm.
What have you all been reading this week? Hopefully something good, because, as you all know, life is too short to be reading lousy books.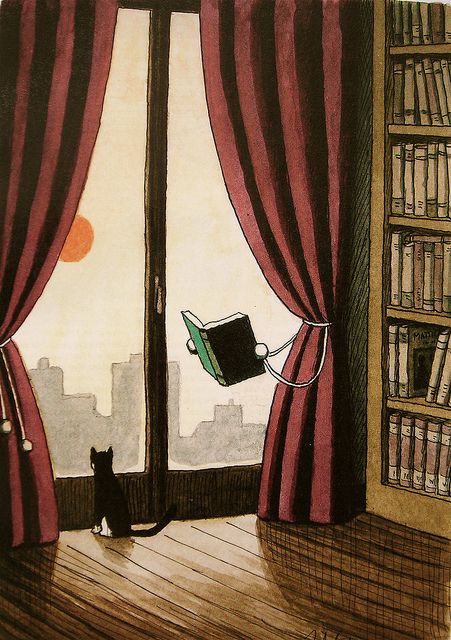 posted by OregonMuse at
09:00 AM
|
Access Comments