« Gun Monkey Cafe
|
Main
|
Daily Tech News 8 December 2021 »
December 07, 2021
Tuesday Overnight Open Thread (12/7/21)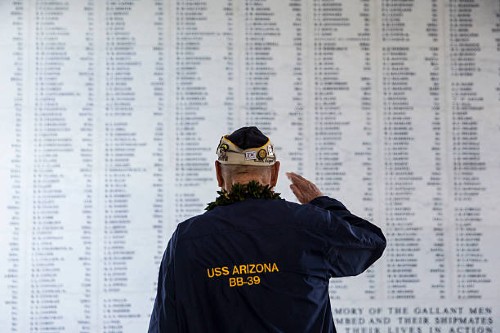 ***
The Quotes of The Day
Quote I

"We're telling people don't visit because we don't think we can keep you safe right now," Los Angeles Police Department detective Jamie McBride
Quote II

"Everyone should be able to defend themselves. I think it's a God-given right, the right to self-defense. That's what was on trial in Wisconsin, the right to self-defense." Kyle Rittenhouse
Quote III

"I believe we've reached here a solution to the debt ceiling issue that's consistent with Republican views of raising the debt ceiling for this amount at this particular time and allows the Democrats to proudly own it," Sen. Mitch McConnell (RINO-KYJelly)
Quote IV

I'm so grateful to be able to eat scrambled eggs and toast for breakfast and sometimes a roast beef sandwich for dinner. Mel Brooks
***

Kung Flu news out of the Big Apple.
CORONAVIRUS NEW YORK CITY
Judge grants hearing to reconsider Mayor de Blasio's vaccine mandate for NYC municipal workers
***

Maybe it's because I'm a Sconnie guy. But my idea of a vacation with people who have guns is hunting season.

Sun's out, guns out.

Shocking photos show heavily armed members of Mexico's National Guard patrolling among half-naked sunbathers in tourist hot spot Cancun in a show of force against warring cartels.

Images taken Sunday show the officers, fully clad in military gear and brandishing assault rifles, marching through the sand as bemused sunseekers look on.

Other pictures show a long line of armored vehicles arriving after an extra 1,500 guardsmen were dispatched after an escalation of violence killed two tourists, including a travel blogger from California. Other international tourists have also been injured in shootouts among rival gangs.

"This cannot be repeated," President Andres Manuel Lopez Obrador said last month as he announced the extra guardsmen during a visit to Cancun.

This is lousy comedy. Sconnie residents don't talk like this. Well maybe Mr. Sefton after he moves.
***

This is kind of cool. An Unmade Eames-Designed Modular Home Could Make a Comeback

Is the home of the future one designed in 1951?

Sometimes, work thought up by acclaimed designers takes longer than expected to enter the world. New York City's Four Freedoms Park, designed by architect Louis Kahn, took decades to go from plans to a physical space that people could walk through. A similar process might be underway for a bold modular-home design created by some of the 20th century's most beloved designers, Charles and Ray Eames.
***

Frank Zappa once said, "Jazz isn't dead it just smells funny." Can the same be said for Rock N Roll?

Billboard just released its annual year-end 200 chart, which reflects the most purchased and streamed albums of the year. For the first time in its history, not a single new rock or metal album cracked the Top 200.

The Billboard 200 (which dates back to 1992) is calculated by combining the year's physical and digital sales for an album, as well as its streaming numbers. As Loudwire points out, the newest rock album on the 2021 edition of the chart is Machine Gun Kelly's 2020 album Tickets to My Downfall, which is ranked at No. 24 on the chart, just one notch below Queen's 1981 Greatest Hits. (At No. 23, that Queen compilation is the highest-ranking rock record on the chart.)
***

Those that do, do. Those that can't live off the taxpayer.
During and after several games throughout the fall semester, Senior Associate Athletics Director Reyna Gilbert-Lowry asked the group to "tone it down" when cheering in the stands—a strange request to fans cheering their home team in a large, outdoor soccer arena.

In response to a foul call at a match on Sept. 26, many fans booed and shouted at the referee. Lohr joined in by yelling "what?!?" several times at the official. In response, Gilbert-Lowry approached the Shirtless Boys and asked them to quiet down. Lohr asked her what she meant, and she then directed campus security to remove the students from the event. Before security arrived, Lohr called her "a glorified PE teacher," and encouraged the crowd to steer its derision toward her. The crowd jeered Gilbert-Lowry as security removed the boys from the match.

The next day, one of the other Shirtless Boys emailed Gilbert-Lowry seeking clarification for why she removed them from the game. Gilbert-Lowry replied: "There is no place for Sean Lohr's behavior and level of disrespect he showed to me last night, and previously." Lohr then contacted Gilbert-Lowry to set up a time to discuss what happened. Gilbert-Lowry responded by banning Lohr from all women's soccer home games for the remainder of the year, citing "last Sunday's actions and your continued level of disrespect to me."
***
NEW YORK, Dec 7 (Reuters) - Starbucks Corp (SBUX.O) on Tuesday lost its bid with the National Labor Relations Board (NLRB) to delay a union election at three of the coffee chain's locations in Buffalo, New York.

Workers received ballots in the mail in November and began sending them in. The NLRB will count them up on Thursday, but the company had tried to delay the tally with its objection to parts of the election process. The NLRB decision means that a vote count will go forward.
***
The ONT Musical Interlude
&&&
***
Although I am employed at the highly successful AoSHQ. Sometimes I wish mankind would have stopped at the Gutenberg printing press. A plethora of Genius Award Winners.

A German court convicted a 67-year-old electrician of aggravated, dangerous and simple assault for removing the testicles of several men at their request, causing one person to die, the dpa news agency has reported.

A Munich regional court sentenced the man to eight years and six months in prison. The defendant, whose name was not released for privacy reasons, had initially also been charged with murder by omission but prosecutors later dropped that charge.

The defendant had admitted during the trial to offering "castrations" on sado-masochistic websites and said several men paid him money for torturing them and removing their testicles, dpa reported.
***

Feeling down? Meet Felix Kliser. Tonight's Feel Good Story of The Day.

Felix Klieser might have been born with no arms, but it's not stopped him developing an international career as a horn player. Instead of using his hands to press the valves, he uses his toes.

His French horn sits on a stand, and he uses his right foot to move in and out of hte bell of the instrument and his left foot to press the valves and change the notes.
***

Tonight's ONT has been brought to you by Acuity.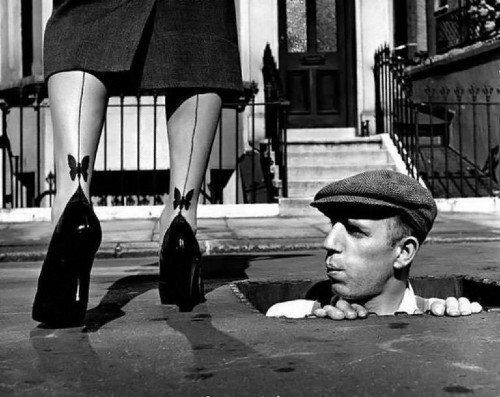 Notice: Posted with permission by the Ace Media Empire, AceCorp, LLC and the First Amendment.

posted by Misanthropic Humanitarian at
09:59 PM
|
Access Comments