ę Mid-Morning Art Thread [Kris]
|
Main
|
The Baris Thanksgiving Poll [Dave in Fla] Ľ
November 24, 2021
The Morning Rant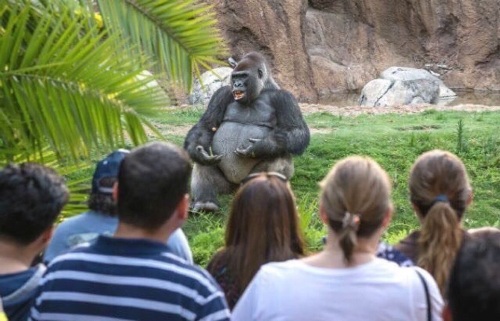 GRATITUDE 2021
The sermon I heard in church last week was about our duty to thank God not only for the good things, but for adversity and very unpleasant things. Last year,
my gratitude list
was for pleasant things. But this year, I am trying to thank God, and be grateful, for unpleasant things:
I am grateful that my enemies are deranged lunatics. I would be very unsettled if they were calm, sensible, rational, and sober.
I am grateful that the crazies are getting more obviously crazier, because they are just making themselves easier to identify.
I am grateful that evil cannot stand on its own, but needs good to prop it up. Because one day the good will stop propping it up. Or the evil will become so deluded it will divorce itself completely from good and will not be able to keep from collapsing.
(I see this play out every time antifa scum gets into a jam and, forgetting all their rhetoric about 'ACAB', start hollering for the cops to come help them. I think it's hilarious every time I see this. The brave anarchists need the support of the law in order to carry out their lawlessness. Kind of ironic, no?)
I am grateful for the traitors in our midst:
Jonah Goldberg
Stephen Hayes
David French
Bill Kristol
Steve Schmidt
Tom Nichols
Max Boot
the Dispatch child molesters.
etc.
I am grateful that even though I didn't know who they were before, but now I do. I am grateful that events of the last four years ripped off their cloaks of respectability like the climax of a Scooby-Doo cartoon where they tear off the bad guy's mask.
(My only question about them now is, do they still think they're going to one day assume their rightful titles of Big Time Influential Conservatives? I remember one of these clowns, I think it was either Nichols or Schmidt, who wrote a big tweet storm that went like this: "Ooooh, you dirty Trumpists. Oooooh, I hate you! Your day is coming. Not long from now, Trump will be gone. Then what will you do? Oooooh, I can't wait. Because you'll be asking me, begging me to be let back in, and I'll say 'no'! HAHAHAHAHA!!! Suck on it, you awful Trumpists! You disgust me! Ooooooh!" It was a completely delusional screed of revenge fantasy/porn, and it was actually quite pathetic. I think perhaps he had been drinking.
I'm still waiting for them to build their big, bold, sexy, Trump-free conservatism. But from what I can tell so far, they haven't done squat.)
I am grateful that they are such miserable failures, and that the only way they can survive is by being somebody else's tool.
I am grateful that we know who they are, but they apparently have no idea who we are.
Oh, and I am unironically grateful to all of you 'rons and 'ettes who visit my threads regularly with your insightful, witty, and often hilarious comments. I've learned a lot from them and I use some of them as fodder for subsequent rants. You all make this blog the special place that it is. Other conservative sites have had to severely limit or shut down their comment sections because they had become so toxic and useless for any kind of discussion, but by the grace of God, we have managed to avoid that here.
So my heartfelt thanks to you all. And may tomorrow evening find you passed out in front of the TV with a turkey leg in one hand and a piece of pumpkin pie in the other.
As I posted last year, here is a good, 2-minute video on gratitude from PragerU: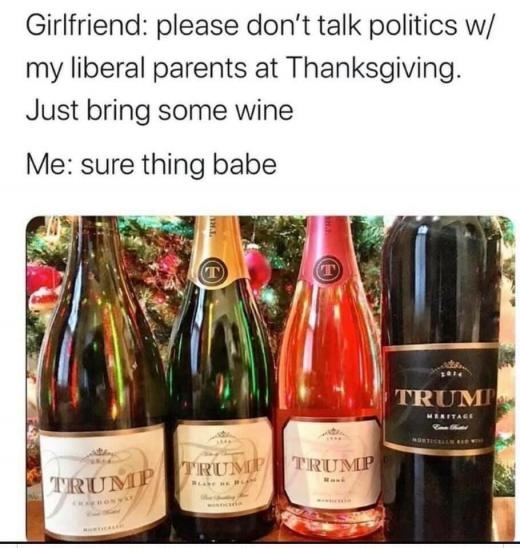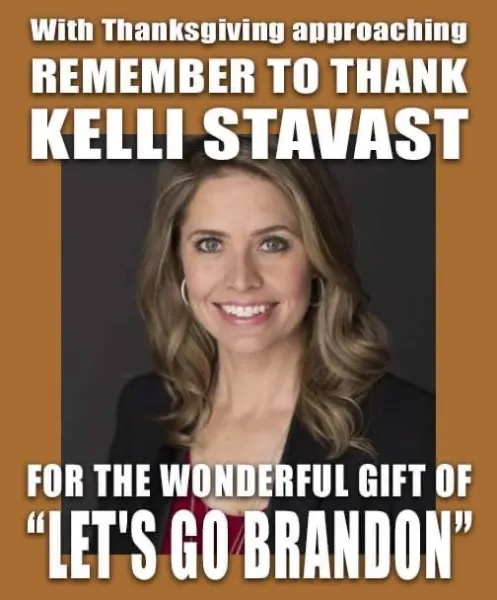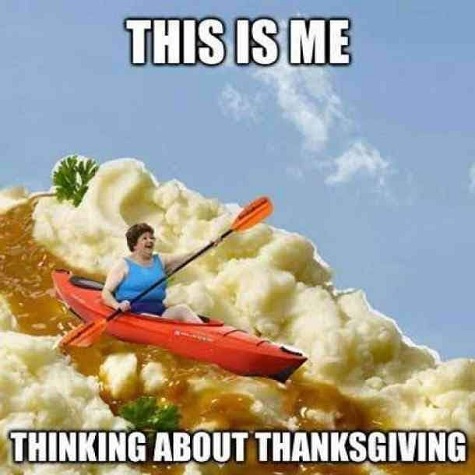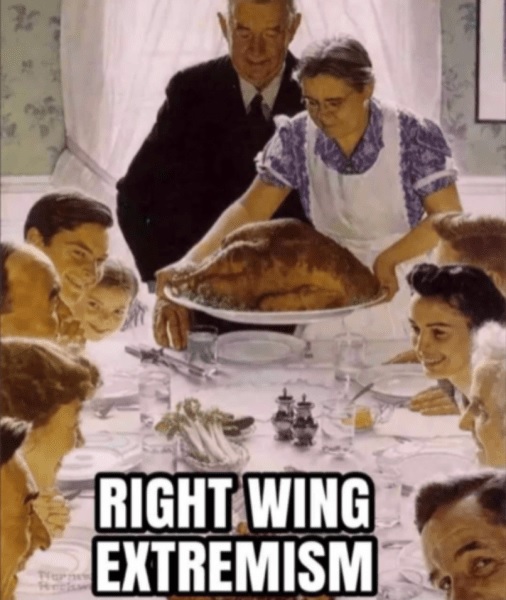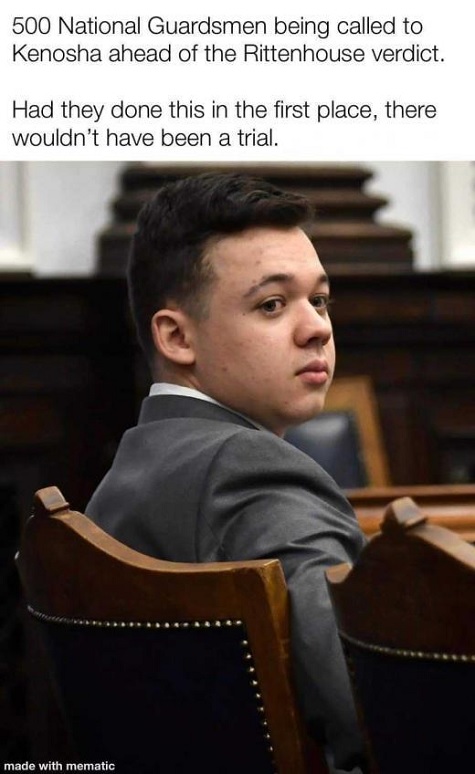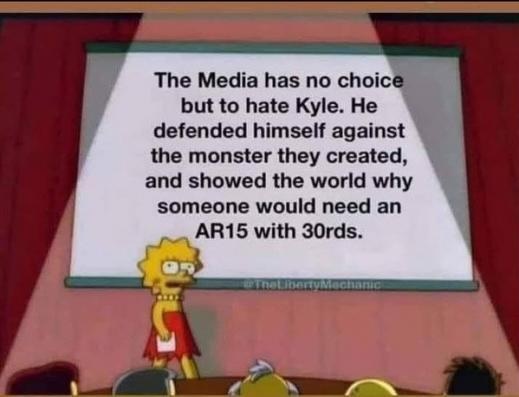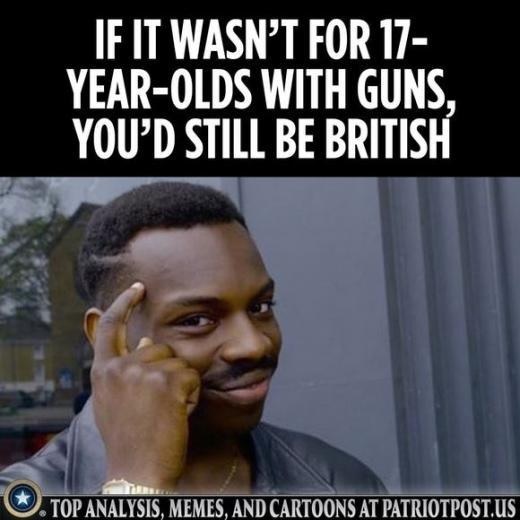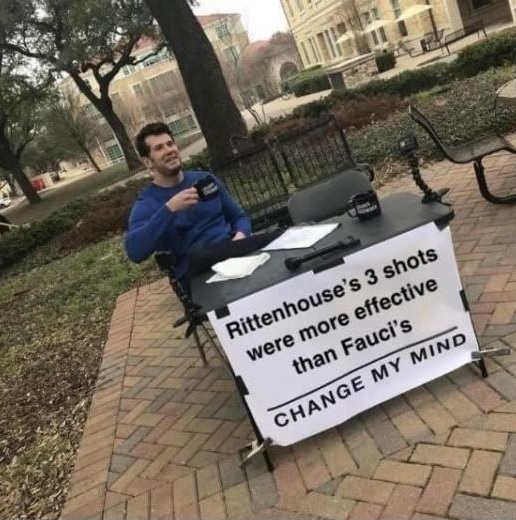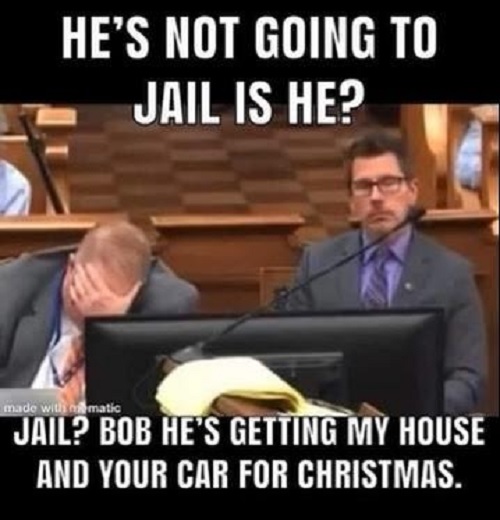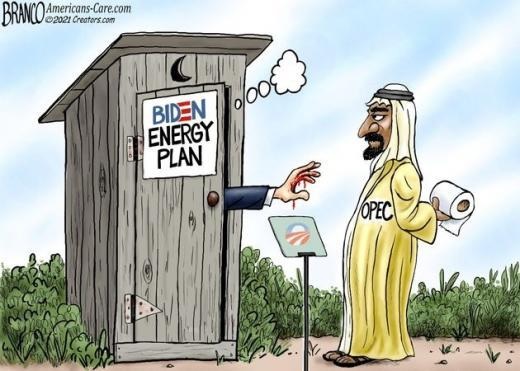 Thanksgiving 2021: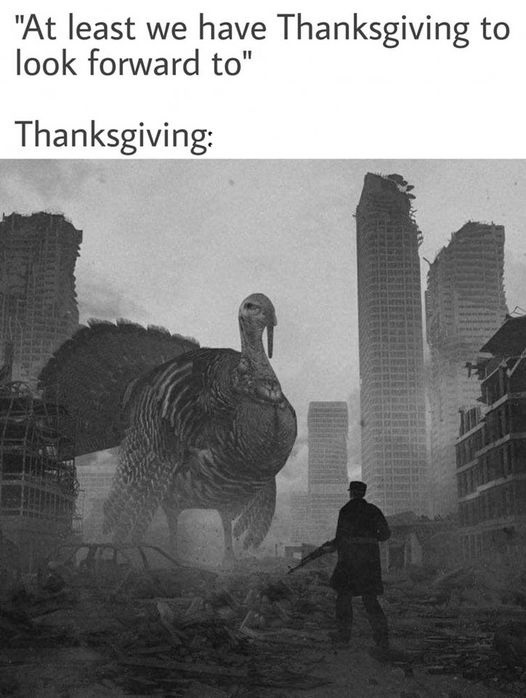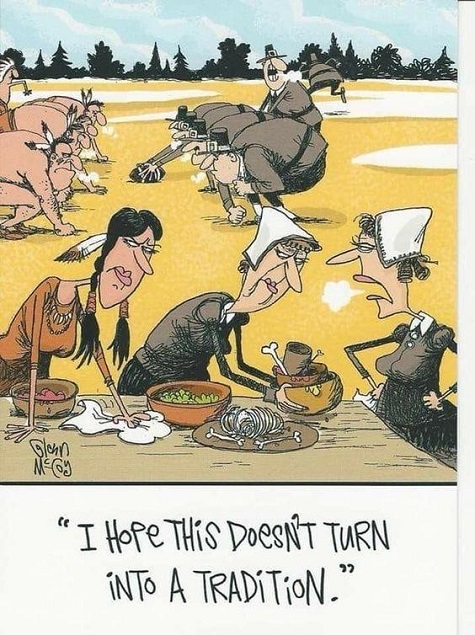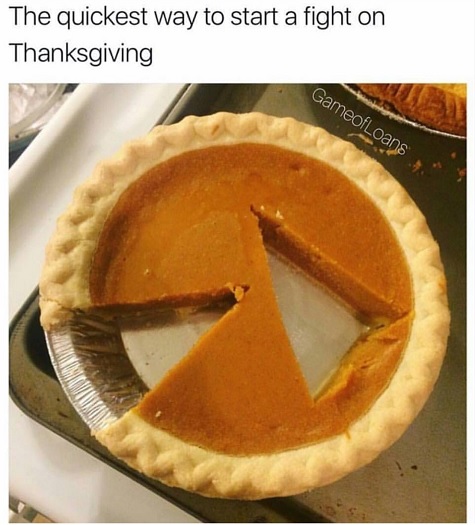 AoSHQ Weekly Prayer List
Prayer Requests:

9/18 – Homer's Donuts needs prayers for hope, healing, health, support, and strength as his wife has chosen to divorce him. They have a young son. Clinical depression and panic attacks, a constant in his life, are hitting him hard. He says he has such low energy that Jeb Bush looks down on him. The divorce is making things worse, and he feels completely obsolete and alone, without anyone on his side.
10/28 Update – Homer's Donuts says he is undergoing more frequent panic attacks and fears that the frequency and severity will ultimately lead him to be declared "unfit" to have custody of his son. He has an exit plan in place and will move out soon, but life with the ex-wife is simply unbearable.

10/13 – Aelfheld asks for prayers for her former co-worker, KV, who lost her mother on 9/21 and her grandmother a week later, all while her husband was sick with pneumonia. Prayers for her and her sisters in their time of loss and mourning.

10/13 – Sassy has 2 prayer requests. First is a thank you and praise report. She has made it through the gauntlet of breast cancer. (Double mastectomy and rebuild in Feb, Mar-May chemo, June-July radiation, Sept hysterectomy). She is now free to look towards the future, and thanks the horde for their prayers. Second is a prayer for the Repose of the soul of Gilbert, who died of Covid. He leaves a distraught wife and 3 teen sons. They are strong Chinese Catholics, but fear and anxiety are strong. May the Lord give them peace.

10/13 – Grannysaurus Rex requests prayers for her father-in-law who has entered hospice care. He is a much-loved WWII Marine vet, father, grandfather, and great-grandfather. Please pray for a peaceful passing and for God's grace as a comfort for the family.
10/21 Update – Her father-in-law has peacefully passed away. Thanks to all for their prayers.

10/17 – Pollywog the 'Ette passes along a prayer request for Brother Tim, who was admitted to the hospital Sunday for kidney stones and UTI. He needs both full healing, since this isn't the first time he's had these problems, and financial blessings. Prayer that he be able to have rest and peace, not something hospitals are known for, would be helpful as well.
11/16 Update – Brother Tim is healing, but still needs prayers for his job situation.

10/20 – Dr_No sends an update on his daughter, Megan, who we have prayed for while she was going through Stage III[c] cancer of the sigmoid colon. She has been done with chemo for a while and has received her 'N.E.D' diagnosis: 'No Evidence of Disease'. Her doctors and caregivers were outstanding, and it means everything to see her able to live a normal life again. Yes, there's always the unspoken fear that she may in future get a diagnosis of cancer's return, but for now we enjoy that she's healthy again and no longer in pain. After reading the prayer list, and understanding what others are faced with Do_No says he can only wish for them the joy and relief that he and the rest of the family have at Megan's successful treatment, and sends his thanks to all for their words up.

10/22 - Pookysgirl asks for prayers for Pooky, as he is going in for extensive neuropsychological testing for 4-8 hours on Oct 27, so he could really use prayers today. He's had issues with similar testing in the past, so prayers for calming and peace would be appreciated.

10/27 – R asks for prayers for himself and the woman he loves. He broke her heart with foolish decisions and now they are both brokenhearted. He is facing a future that will be filled with problems that might break him. He is trying not to fall into despair and could use a boost from everyone.

11/5 – Eeyore mood has an update:
I wrote you a couple of times about my friend's 4 year old grandson who was killed by the child's mother's boyfriend. He got out on bail because he was only charged with Negligence Resulting in Death. The autopsy report has not been formally released. The results could bring an increase in charges. The man is due back in court for a preliminary hearing on Nov. 15th. I would ask for prayer that the man who killed my friend's grandson be charged for the crimes he committed and justice be done. Also that God's peace be for the child's father, siblings and grandmother so they know He cares for them. Understandably, they are still devastated by this tragedy. Compounding this is that the child's mother is still defending her son's killer, saying it was an accident. If you are on Facebook and want more information, you can go to the Justice for Brantley page or go to the justiceforbrantley.com Thank you for your assistance.
11/18 Update – The mother's boyfriend is still out on bond. No new charges were added. The tentative trial date is June 22.

11/8 – 496 requests prayers for strength and wisdom for him and his entire family.

11/9 – Weak Geek asks for prayers for his father, who is recovering from surgery. He is out of intensive care but drops into bouts of defeatism. Also prayers for WG's sister, who is on site and therefore shoulders the brunt of this burden.

11/9 – Krebs v Carnot has 2 requests: First, that his father-in-law William, find peace and blessings in the presence of the Lord, having passed away Saturday after a brief illness, and hat members of his family be comforted and strengthened with the knowledge that their beloved Bill has found eternal and joyous peace at last. And second, that his mother, 3 siblings, and he be granted patience, strength, and wisdom, as they work through getting Mom to a state where she is able to continue to live her life as independently as possible in the place of her choosing, and that all those in the elder care community working with her continue to help Mom see and do what she much through their kind and loving teachings and that Mom's eyes be opened so as to understand that they, too, will rejoice as she progresses toward her goal.

11/16 – Inspector's best friend Tom was diagnosed with Covid last week. It's been like a nasty flu, but he is recovering. Prayers for his continued recovery, that it not affect his job.

11/16 – Inspector's co-worker Marie was diagnosed last week with uterine cancer. It was caught early, so they're hopeful for the prognosis, but prayer for healing, and strength for her and her family would be very appreciated.


For Healing:

10/20 – Nancy at 7000 ft is asking for prayers for her friend Timothy, who just had a quadruple bypass yesterday. Tim owns and runs a small business repairing industrial machines, and has recently purchased an old church with his wife Gabrielle, and was in the process of moving when he experienced a minor heart attack. Further investigation revealed he had an aneurismic section of his aorta, a genetic condition, and required multiple bypasses. Pray for an easing of his post-surgical pain and a full recovery.

10/27 – J asks for prayers for his nephew, Tim, who has throat and tongue cancer. Tim is in his mid-30s, married, and has 5 kids.

11/3 – MammaB is asking for prayers for her father who is 84 and having kidney failure.

11/4 – Tonypete asks for prayers for his dear friend Beth's daughter Dominique who is 36 years old and has been diagnosed with Stage IV colon cancer. It has already spread to her liver and appears to be very aggressive. Please pray for a remission and for her doctors' skill. Failing that, prayers for a Holy Death.
For submission guidelines and other relevant info, please contact Annie's Stew, who is managing the prayer list. You can contact her at apaslo at-sign hotmail dot com
If you see a prayer request posted in a thread comment, feel free to copy and paste it and e-mail it to Annie's Stew. She tries to keep up with the requests in the threads, but she's not here all of the time, so she may not see it unless you e-mail it to her.
Please note: Prayer requests are generally removed after five weeks or so unless we receive an update.
Romans 8:26-27
[26] In the same way, the Spirit helps us in our weakness. We do not know what we ought to pray for, but the Spirit himself intercedes for us through wordless groans. [27] And he who searches our hearts knows the mind of the Spirit, because the Spirit intercedes for God's people in accordance with the will of God.


Who Dis: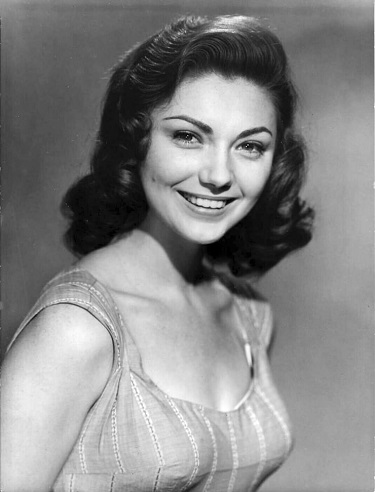 Photo 2
Photo 3
(leggy!)
Photo 4
(busty!)
Photo 5
(leggy!)
Photo 6
Photo 7


For the 'Ettes: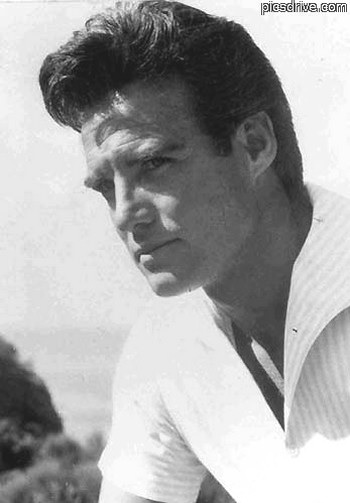 Photo 2
Photo 3
Photo 4
Photo 5


Monday Who Dis: According to Imdb.com, after the Japanese attack on Pearl Harbor, 18-year-old Cliff Robertson,then serving on a merchant ship in the Pacific Ocean, was reported dead to his family in California. You have to wonder how they found out he was still alive. He starred in The Big Show in 1961 along with former Miss California Margia Dean, who left Hollywood a few years later. Ms. Dean went on to become the vice-president of a major real estate firm, a Beverly Hills restaurateur and a Brentwood dress shop owner.


Today's Edition Of The Morning Rant Is Brought To You By Mashed Potatoes & Gravy: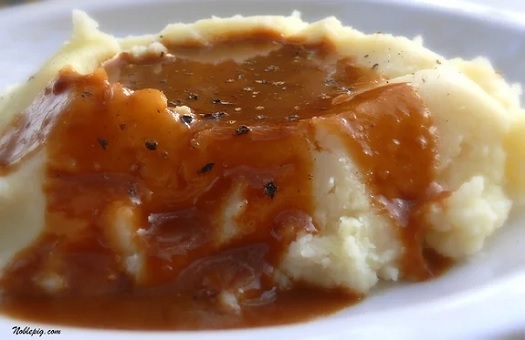 Gravy recipe available here.


Bonus Pirate TV:

posted by OregonMuse at
11:12 AM
|
Access Comments