« Mid-Morning Art Thread
|
Main
|
The Morning Afternoon Rant: Minimalist Edition »
November 25, 2021
Remaining Calm In A Chaotic World [Bluebell]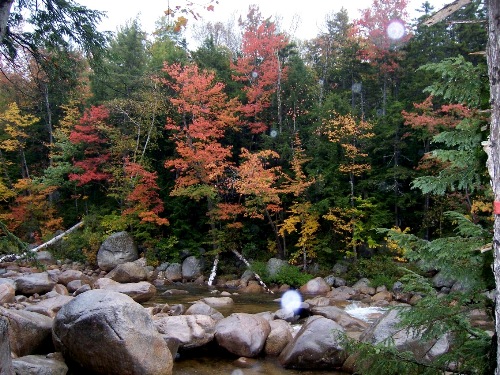 Serenity Now!
I know I am not alone when I say that the events of the past twenty months have worn me out. From the introduction of COVID-19 to our shores to the shut-downs ("Two weeks to flatten the curve!" ) to masks and lay-offs and shuttered businesses ("We're all in this together!" ) and on through the 2020 presidential election (eek), I think it is fair to say that last year was a horror show. Like many, I hoped that this year would be better, and, well, let's just say my hopes were not realized and leave it at that. There have been glimmers of hope recently – the Virginia election, the Fifth Circuit stay on the vaccine mandate for private businesses, the Rittenhouse verdict – and for those I am truly grateful. But, we are not out of the woods yet. And really, while we are still on this earth, we never will be. However, dwelling on the negative isn't good for anyone, anywhere, at any time. So what can we do? Allow me to share some things that I find helpful.
The most obvious and yet somehow the hardest to do, is just to unplug and walk away from the computer, television, radio, and/or the phone. I know, I know, we all have FOMO (fear of missing out) but you know what I've found? The news is still going to be there, when I get around to checking it eventually. There are days, even weeks, when I just feel like I can't take any more bad news so I just cut myself off from it. Yes, even from our beloved HQ.
Have you ever seen me say in the comments that I'm off to iron, or fold clothes, or vacuum? I'm not kidding when I say those things. Those are all things that need to be done, that I may not be hankering to do, but when they are finished it makes me feel good. Finding something that needs to be done, then tackling it, even just starting it, is a good way to get your mind off things you'd rather not dwell on.
Another thing I find helpful is going for a walk outside. There's something about being out in nature, breathing the fresh air, looking at the trees and the birds and the bunnies and whatever else you encounter, that refreshes the soul and clears away the cobwebs. Do not underestimate the power of a good walk. If it's raining or too cold, there are "indoor walking" videos on YouTube that are fun, for all fitness levels.
When you are hanging around the house busily not immersing yourself in the news, turn on some music. You might be surprised how much that lifts your spirits. I like making or finding playlists on Spotify, but you can also find some great playlists on YouTube, or of course play your own music. Music soothes the savage beast but also the ravaged soul.
Find a hobby, or pick up an old one and start again. For me, I am getting interested in sewing again, particularly sewing something besides blasted masks. Find some volunteer work that interests you and gets you out of the house. That way you'll not only be helping yourself, you'll be helping others, which is always a good thing. Start reading that pile of books you keep meaning to get to, or go to the library and find something new. You may find it hard to get back into reading if you are used to mostly surfing the internet, but just set a timer for 30 minutes and get started. You'll be hooked before you know it.
My last suggestion, which is also the most important one for me, is to cultivate your prayer life. As a Catholic, I made a daily rosary a habit years ago, but this year I've done more novenas than I can count and gone to daily Mass more often. Pray on your own, or join a prayer group if you like. If you are not a praying person, but would like to be, now is a great time to get started! The more you learn to turn your troubles over to God, the more inner peace you will feel. This is hard to do. But it's worth doing.
If you are not inclined to prayer, work on changing your mindset. A glass half full is the same as a glass half empty, but the way we think about this affects our mood, or maybe vice versa. Train yourself to see the glass as half full. It may take some time and diligence, but you will be pleasantly surprised at how you feel when you achieve this.
We may not be able to fix the world's troubles, but we can ameliorate how they affect us. Subjecting ourselves to bad news day in and day out is not going to help us. When you feel up to checking the latest news, go right ahead. But when you feel the world is dragging you down, then unplug, take some deep breaths, find something else to do, and cultivate peace. I'll be over here listening to my Thanksgiving playlist and folding laundry and thanking God for my many blessings, and I invite you to do the same.
Happy Thanksgiving, and may God continue to bless us all and bring us peace.

posted by Open Blogger at
11:00 AM
|
Access Comments