« Golden Pre-Christmas Card Cafe
|
Main
|
AoSHQ After Dark: Hot Littlefinger Goss?!
Flufferboy2004?!?!? »
November 16, 2021
Tuesday Overnight Open Thread (11/16/21)
***
The Quotes of The Day
Quote I
Inflation is as violent as a mugger, as frightening as an armed robber and as deadly as a hit man. Ronald Reagan
*Quote II*

"Objection, your honor, Rittenhouse does not possess an AR-15 to defend the courthouse; I have the AR-15. Besides, protestors are heroes, people of upstanding character, and victims." Said the prosecutor, swinging the weapon wildly about as onlookers nervously ducked behind benches.
Quote III

"Senator, I'm a tough grader on myself, and I give myself an A for effort in investment in mission and support of our workforce," Department of Homeland Security Secretary Alejandro Mayorkas
Quote IV

"In many ways, you are already in the authoritarian state. You just don't know it . Certainly the United States, with today's condition, you can easily have an authoritarian." Ai Weiwei
Quote V

"It's a great feeling to live in Hartville. It has always been a town with a big heart and is now the heart of America." Mayor of Hartville, MO Rob Tucker.
***

Dr. Fauci Full of Shit is at it again. Boost, boost, boost.

Dr. Anthony Fauci is done discussing the nuances of who, exactly, should be first in line for booster shots right now.

His goal is to "make it crystal clear that if you have been vaccinated — go get boosted," he told Insider on Monday.

"Make it really simple. If you had a primary vaccination, get a booster."
***

Jonah Goldberg's wife says, See I told you so, Fat Fuck.

Most Twitter users are 'talking to themselves,' research finds

Surveys by the Pew Research Center found a partisan split on whether Twitter is good for democracy.
***
***

If I were to appear before the US Senate Judiciary Committee I would do some serious research. Sen. Ted Cruz grills DHS Secretary Mayorkas.
***
Someone spared the rod, spoiled the child and let her grow up to be mentally ill.
Oh Mis. Hum. you're so judgmental. Yes, and what's your point.
***

Sometimes you can fight City Hall The Local Board and make progress.

Scottsdale Arizona School Board Votes to Remove President After Moms Discover Secret Surveillance of Parents and Children

The Scottsdale Unified School District in Arizona was scrambling after a group of moms discovered that Board President Jann-Michael Greenburg was keeping secret surveillance files, a dossier of sorts, on parents and students the school board head viewed as a risk to the interests of the district.
***

Kamala's new phrase, "If it fits on a stick, give it a lick". Nah, J/K.
***

And everyone thought that Sen. Joseph McCarthy (R-WI) was nuts. Actually he was visionary.

Rep. Elaine Luria – a member of the Congressional January 6th Commission – has six-figure investments in a Chinese Communist Party-linked tech firm flagged by the U.S. State Department for aiding the regime's military and espionage capabilities, The National Pulse can reveal.

The Virginia Congresswoman's most recent financial disclosure reveals an investment worth $250,000 to $500,000 in Alibaba, a Chinese e-commerce giant whose executives include powerful members of the Chinese Communist Party.
***

What's worse, feces on a sidewalk, used needles on a sidewalk or rats in a store? I'll take my chances with rats in a store.

San Francisco Walgreens Temporarily Shuts Due To 'Severe Rat Infestation'
Los Angeles is #2 in Orkin's 2021 list of "Rattiest Cities" while Sacramento moves up several notches.

California has a rat problem, and I am not referring to politicians.

For example, after years of allowing the homeless to dominate its streets, a San Francisco Walgreens is being temporarily closed to deal with a "severe rat infestation."

The Walgreens in question, which is in the city's Noe Valley neighborhood, will not be allowed to reopen until it manages to pass a health inspection, according to a San Francisco Department of Public Health report first noted by SFGate.
***

I know Ace posted on this today. But, I got the following from a friend of mine last night after I posted Monday's ONT. The following is from a BP Station in the UP of Michigan.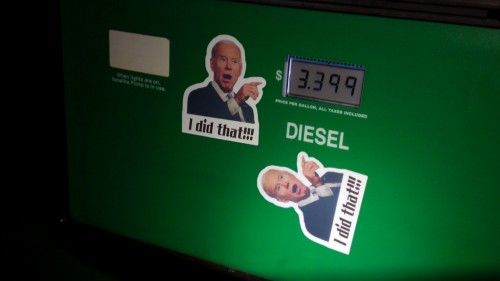 ***
If I were King for a day, I would be very misanthropic at the southern border. There would be live ammunition fired at the hordes swarming over. After word got out that they risked being shot deterrence would take effect.

Poland is a little bit more humanitarian than I am.

Watch: Water Cannon Deployed as Stone-Hurling Migrants Rush Polish Border, Officers Injured

The Polish government has congratulated its officers deployed on the EU's Eastern frontier after they repelled the "first wave" of migrants who threw rocks and allegedly even "stun grenades" in an attempt to breach the border Tuesday morning.

The European Union's eastern frontier with Belarus at the Polish border town of Kuznica was the scene of violent clashes Tuesday morning after groups from the hundreds of migrants bussed there by the Belarusian government attempted to force their way across

The world continues to burn and where is "Brandon"? Let's Go Brandon!!!!
***
I think we have all heard how many of this, that and the other thing you accidentally swallow in a year or a lifetime. My guess is you won't swallow anything like this, unless your name is Kamala "The San Fran Cisco Headhunter" Harris.

HORRIFYING footage of an enormous spider creeping through a house has left shocked viewers insisting "a demon" has been caught on camera.

The clip shows the gigantic creature on a wall inside a home on the Caribbean island of Tobago as it stretches out its long, furry legs.
***
Different folks, different strokes. I say "Good on them". Couple with their doggeh head off to sea.

Taryn Pickard and her husband Logan had never sailed before – but that didn't stop them from quitting their jobs, buying a boat, and setting off to travel the world.

The couple decided to ditch their more traditional lifestyles in 2019, having been inspired by seeing others living on boats while they were in Ireland.

They've been on the water ever since, now only taking a trip to land for supplies once a month.

Taryn, a 32-year-old ex yoga teacher from Vancouver Island, Canada, said: 'We first started dreaming of the boat life when we were in Ireland.
We need more adventurers and fewer Twitter addicts.
***
The ONT Musical Interlude
On this day: November 16, 2002 - The Rolling Stones
Texan multi-billionaire David Bonderman hired The Rolling Stones to play at his 60th birthday party held at the Hard Rock Hotel in Las Vegas. The bands fee was £4.4m. via thisdayinmusic.com
Do you think birthday boy got to pick out the set list?
&&&
On 18 Nov 1972
Singer, songwriter Danny Whitten died of a drug overdose aged 29. He was a member of Neil Young's Crazy Horse and writer of 'I Don't Wanna Talk About It', covered by Rod Stewart, Rita Coolidge and Everything But The Girl. The Neil Young song 'The Needle and the Damage Done' was written about Whitten's heroin use (before he died of an overdose). via thisdayinmusic.com
***
I guess this is one way to avoid the Australian Chinese Kung Flu police. Thrill seeker or Genius Award Winner.
***

They probably won't win in the end. But for the moment, Tonight's Feel Good Story of The Day.

Court of Appeals allows Seattle police officers to pursue defamatory lawsuit against Councilmember Kshama Sawant
The local government leader referred to a police shooting as a 'blatant murder'
***

Tonight's ONT has been brought to you by Humor At Work.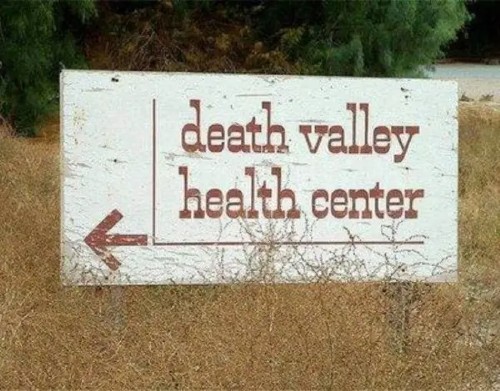 Notice: Posted with permission by the Ace Media Empire, AceCorp, LLC., and Mis. Hum. Enterprises. No rights reserved. Care for a transcript of tonight's shenanigans? Send $5.17 and a SASE to petmorons at gmail dot com.


posted by Misanthropic Humanitarian at
10:03 PM
|
Access Comments