« Slide Right In Cafe
|
Main
|
Daily Tech News 16 November 2021 »
November 15, 2021
Monday Overnight Open Thread (11/15/21)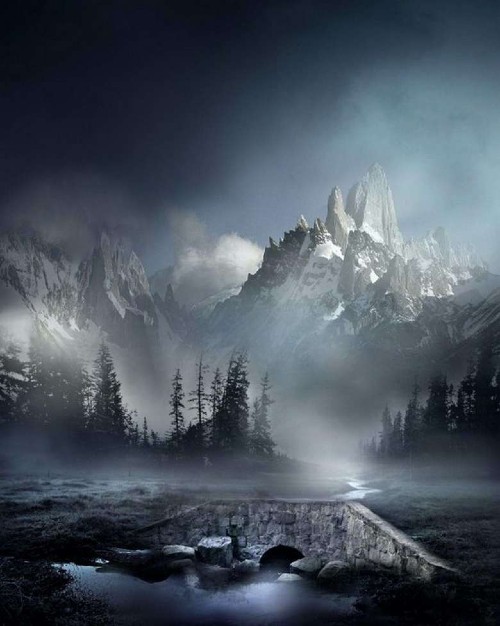 ***
The Quotes of The Day
Quote I

"I called some people from the city hall who were working in front of the club to help me, I called and they didn't believe it, they thought I was kidding," he added joking that the animal was "a little hot and wanted to swim."
Country club's president, João Luiz Andrade Zevole
Quote II

"The course correction that I've been trying to work on since I left government service is you have to find a way to correct the media," Kash Patel
Quote III

Follow the science? Where's the science saying the masks have any effect but to give lonely, sexually underutilized lib wine mommies the giddy thrill of pretending they are confronting some perilous peril when they gag their pale, dopey kids and wrap a thong around their talkslots in order to go out in the sunshine and take a walk. Kurt Schlichter
Quote IV

"It is utterly amazing that it's taken so long for the supply chain to rebound after the global economy came to a halt during Covid," Brian Matas, vice president of market research at IC Insights
Quote V

"Over centuries, most or many of the people will be born in space,"

"It will be their first home."

"They will be born on these colonies, they will live on these colonies." Jeff Bezos
***
Often I am opinionated as I deliver the news and current events of the day. I try not to be preachy. But, I will get behind my bully pulpit and say: I never want to hear any Moron asking on how to get out of jury duty. Everybody is entitled to their day in court. And a jury of peers is not too much to ask for. I have no idea how many people attempted to be removed from the Kyle Rittenhouse jury pool. Hopefully, there are several individuals on that jury which think the prosecuting attorneys are incompetent at best and lying scum bags at worst. And after watching quite a bit of the trial. I think Rittenhouse is not guilty of the charges. Let's hope and pray that the jury votes the same way.


WHOA: Rittenhouse Prosecutor Thomas Binger Aims AR-15 at People in Courtroom, Finger on the Trigger


"That is what provokes this entire incident," Binger told jurors at some point during his gun-waving close. "When the defendant provokes this incident, he loses the right to self-defense. You cannot claim self-defense against a danger you create."

No, dumbass, foolhardy idiots waving around weapons without trigger discipline is how you get innocent people killed on accident.

It was just a few weeks ago that Alec Baldwin killed a woman doing almost the exact same thing with a weapon he didn't know (because he didn't check) was loaded.

The most important rules of gun safety are:

Every weapon is loaded
Never aim your weapon at something you don't mean to shoot
Never put your finger on the trigger until you're ready to shoot
Did Binger personally inspect that AR-15? We may never know. Be we do know that he aimed it at living human beings with his finger squarely on the trigger.

Binger is too stupid and/or ignorant to be anywhere around firearms, and judging by his questionable (at best) courtroom antics, he probably shouldn't be allowed to practice law, either.
***

Mariah Carey and MickeyD's. I don't think so.

Mariah Carey, McDonald's team up to launch 'free' 12 day 'Mariah Menu' to celebrate Christmas

Wishing you had something to eat while listening to Mariah Carey's "All I Want For Christmas Is You" on an endless loop in every store? Well now you can, thanks to "The Mariah Menu" at McDonald's.

The Christmas promo by McDonald's features 12 days of deals, set to begin on December 13th. The deals include some giveaways with purchases, including everything from the iconic McDonald's cheeseburger to soft-baked chocolate chip cookies are part of the giveaways.
***

Just one of the reasons I don't care to dine at Methodist Churches. Unlike Lutherans they don't know how to make coffee.

KOKOMO, IN—According to sources, local church deacon Bill Billings arrived at 3rd Bible Church early this morning to unlock the doors and make the coffee for the morning fellowship hour. As is his custom, he carefully measured out half a teaspoon of coffee grounds to make a giant vat of coffee.

"This is the way we've always done it," he said to reporters who asked whether he should add a little more grounds to the machine. "The little card taped to the wall has the instructions written clearly. A half teaspoon does the trick."

Sources inside the church claim that the congregation has been using the same tub of Maxwell House coffee since 1997 when it was purchased by Church Secretary Ethel Rutherford, who is now dead.

Lighten up.
***

Unlike the deceased Sen. John McCain, deceased look alike Sen. John Thune and the Turtle, Sen. Mitch McConnell: Steve Bannon is a fighter and not some rollover GOPe p*$$y.

Washington, D.C. – A defiant Stephen K. Bannon emerged from the D.C. federal courthouse this afternoon promising to deliver Joe Biden, Merrick Garland, and Nancy Pelosi the "misdemeanor from hell" following his indictment on two counts related to an unconstitutional contempt of Congress charge.

A chilling message? Wasn't that the goal of Totalitarian regimes throughout the ages? Frighten and coerce human behavior?

Lame duck lawmaker Rep. Adam Kinzinger (R-Ill.) said Friday that he hopes Stephen Bannon's indictment for failing to comply with a Jan 6th committee subpoena sends a "chilling message."

"It sends a really important message to future invited witnesses, future folks that are subpoenaed. You cannot ignore Congress. … I hope it sends a chilling message," Kinzinger said while on CNN.
***

Of course the Liverpool bomber's motive was unclear. Downright unfathomable.

A TERRORIST who took a taxi to a hospital carrying a homemade bomb was "from the Middle East and was unknown to MI5".

Armed police swooped on Liverpool Women's Hospital just before 11am yesterday after the blast in a car park.
Well if the suspected terrorist converted to Christianity, he failed.

Liverpool bomb suspect 'converted to Christianity at cathedral he wanted to attack'
Emad Al Swealmeen, 32, who died when an improvised explosive device went off at just before 11am on Remembrance Sunday, reportedly came to the UK from Iraq

This is the first picture of the man suspected of detonating a bomb outside a hospital in Liverpool on Remembrance Sunday.

Emad Al Swealmeen, 32, died when an improvised explosive device went off in a taxi at just before 11am, police believe.

He was named by the authorities on Monday - as it emerged he may have converted to Christianity after arriving in Britain.
***

Miscalculation? Some sort of escalation? If our armed forces are going to be in the area of Iran Then clarify the situation and they can miscalculate with 72 overweight zit-faced virgins.
The US Department of Defense claims that, on November 11, an Iranian helicopter flew some 25 yards (23 meters) from USS Essex's port (left) side and flew "as low as about 10 feet [(3 meters)] off the surface of the ocean." The chopper is said to have circled the ship three times before departing.
A potentially hazardous situation between Iran and the US was avoided in the Gulf of Oman last Thursday, Pentagon Press Secretary John Kirby declared in a Monday briefing.
***

Instead of robbing your students of any privacy or dignity, maybe you should have installed sensitive smoke detectors in the rest rooms. No one is stopping you from using Police Liaison Officers and K9s from checking lockers.

school decided to remove restroom doors in order to get a grip on drug use and other "significant behavioral events" that have already occurred this year, according to a report.

Christina Steele Hantgin, the principal at Austin ISD's Travis Early College High School, sent a letter to parents explaining her decision while admitting that she could have done a better job communicating her plans, according to CBS Austin.

She said in the letter obtained by the station that there have been behavioral events and "conduct violations" that have occurred inside these restrooms, including about 90% of drug offenses. She said there have been no incidents since taking down these doors. (No stall can be viewed from the hallway outside, another report said.)
Oh that makes all the difference in the world.
***

A sad story from Ecuador. While they were being rehabilitated and turning their lives around. They lost their lives.
QUITO, Ecuador — A prolonged gun battle between rival gangs inside Ecuador's largest prison early Saturday left at least 68 inmates dead in the latest violence to hit the Litoral Penitentiary, which recently saw the country's worst prison bloodbath.

The fighting lasted for almost eight hours in the lockup in the coastal city of Guayaquil and authorities attributed the fighting to prison gangs linked to international drug cartels. Videos circulating on social media showed bodies, some burned, lying on the ground inside the prison.

Inmates "tried to dynamite a wall to get into pavilion 2 to carry out a massacre. They also burned mattresses to try to to drown (their rivals) in smoke," said Gov. Pablo Arosemena of Guayas province where Guayaquil is located.
***
***

Perhaps if they weren't so unconventional and flaky they wouldn't have this issue. HARD TIMES 'Great Sex Depression' in US sees record number of young Americans not having sex, study finds

The data reveals young people are having less sex and are less likely to cohabitate with partners, and women are increasingly going without sex for years.

In one finding, the report's authors note that sexlessness is more likely among single people living alone, not those who are married or living with a partner.

Only five percent of married people surveyed reported they've gone without sex this year.

However, fewer adults are living with their partners: the number of adults in live-in relationships has dropped from 40% to 32% since 2011.

Married couples are more likely to be sexually active, but as Millennial and Gen Z Americans delay marriage, the number of sexless individuals grows
***
The ONT Musical Interlude
Born on this day: 15 Nov 1932
British singer, actress, and composer Petula Clark, who had the 1961 UK No.1 single 'Sailor', and the 1967 UK No.1 single 'This Is My Song', plus over 15 other UK Top 40 singles. She scored the 1965 US No.1 'Downtown', becoming the first UK female singer to score a No.1 single in the US. In America, Clark was dubbed "the First Lady of the British Invasion". via thisdayinmusic.com
&&&
On this day: 15 Nov 2016
American jazz and blues pianist, singer, and songwriter Mose Allison died aged 89. He became notable for playing a unique mix of blues and modern jazz. His music influenced many blues and rock artists, including Jimi Hendrix, the Rolling Stones, Tom Waits, the Yardbirds, John Mayall, J. J. Cale, the Who (who made 'Young Man Blues' a staple of their live performances and is featured on their Live At Leeds album). via thisdayinmusic.com
***

If it sounds too good to be true, that's because it is. Genius Award Winner.


A Michigan woman pleaded guilty Friday to trying to hire someone to kill her husband last year through what turned out to be a fake murder-for-hire website called "Rent-A-Hitman," according to reports.

Wendy Lynn Wein, 52, of South Rockford, completed a service request on the site last year saying she wanted her ex-husband dead because he stole money from her and she preferred "not going to jail," according to FOX 2 Detroit and Rolling Stone magazine.

The owner of the fake website immediately contacted state police, who sent an undercover detective posing as a hitman to meet with Wein, FOX 2 reported.
***
If you have a loved one who suffers from Parkinson's Disease you understand how devastating it is. Tonight's Feel Good Story of The Day.

In an unexpected discovery, Georgetown University Medical Center researchers have identified what appears to be a significant vascular defect in patients with moderately severe Parkinson's disease. The finding could help explain an earlier outcome of the same study, in which the drug nilotinib was able to halt motor and non-motor (cognition and quality of life) decline in the long term.


The researchers say their finding, detailed in a study published November 12, 2021, in Neurology Genetics, suggests that blood vessel walls called the blood brain barrier, which normally act as a crucial filter to protect the brain against toxins as well as allow passage of nutrients to nourish it, doesn't work correctly in some Parkinson's patients: It prohibits toxins from leaving the brain and inhibits nutrients such as glucose from entering. Perhaps even more damaging, the dysfunctional barrier allows inflammatory cells and molecules from the body to enter and damage the brain.
***

Tonight's ONT has been brought to you by Adaptation.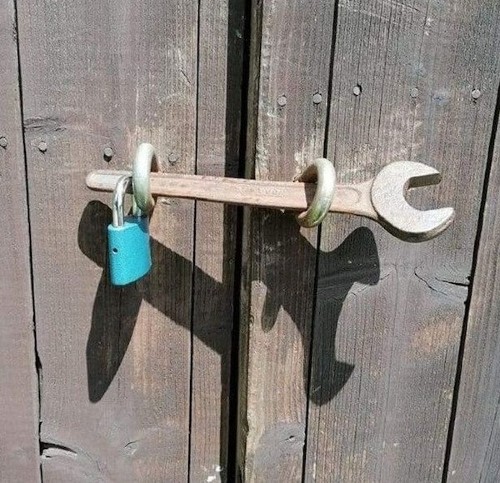 Notice: Posted with permission by the Ace Media Empire and AceCorp, LLC. No pants, no shirts, no lingerie, no problem.

posted by Misanthropic Humanitarian at
10:01 PM
|
Access Comments