« Clinton Bagman and Scumbag Terry McAuliffe Concedes Race
|
Main
|
The Most Powerful Legislator In New Jersey Is About to be Deposed By a Truck Driver Who Spent $153.00 On His Campaign »
November 03, 2021
Racist Republican Virginia Voters Who Wear Confederate Flag Patches and Carry Tiki Torches Elect First Black Female Lieutenant Governor in State's History
Noted anti-white racist, extremist, and low-functioning idiot -- and homophobe; or wait, she was "hacked," right? Hm, has she contacted her pals at the FBI about this? a former FBI agent works right at MSNBC and is a frequent guest on her show -- Joy Reid's blog blames the bloodbath in Virginia on "White Ignorance."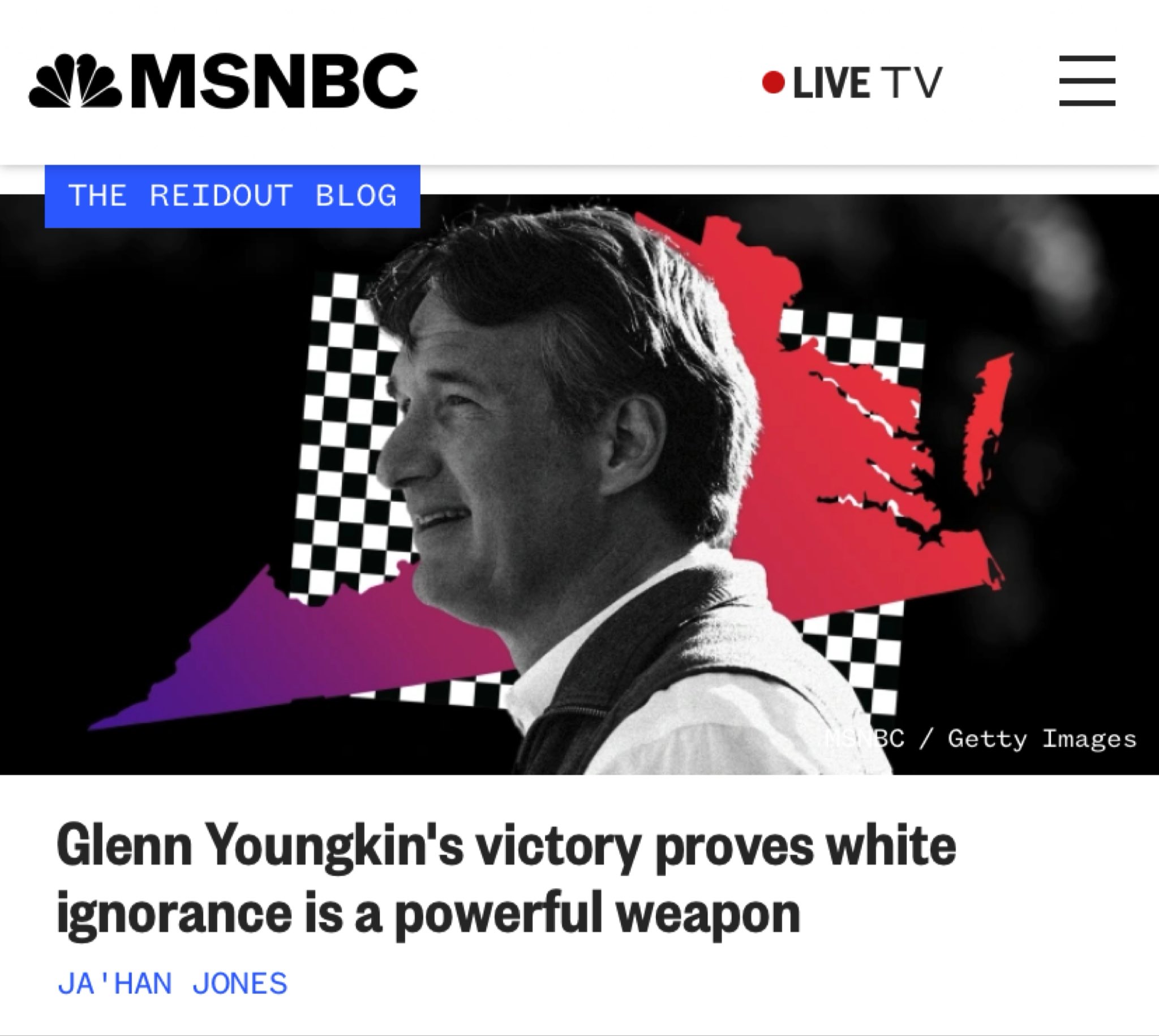 Winsome Sears was elected the first black female Lieutenant Governor of Virginia.
I guess White Ignorance helped her in this -- white people just thought she was very tan.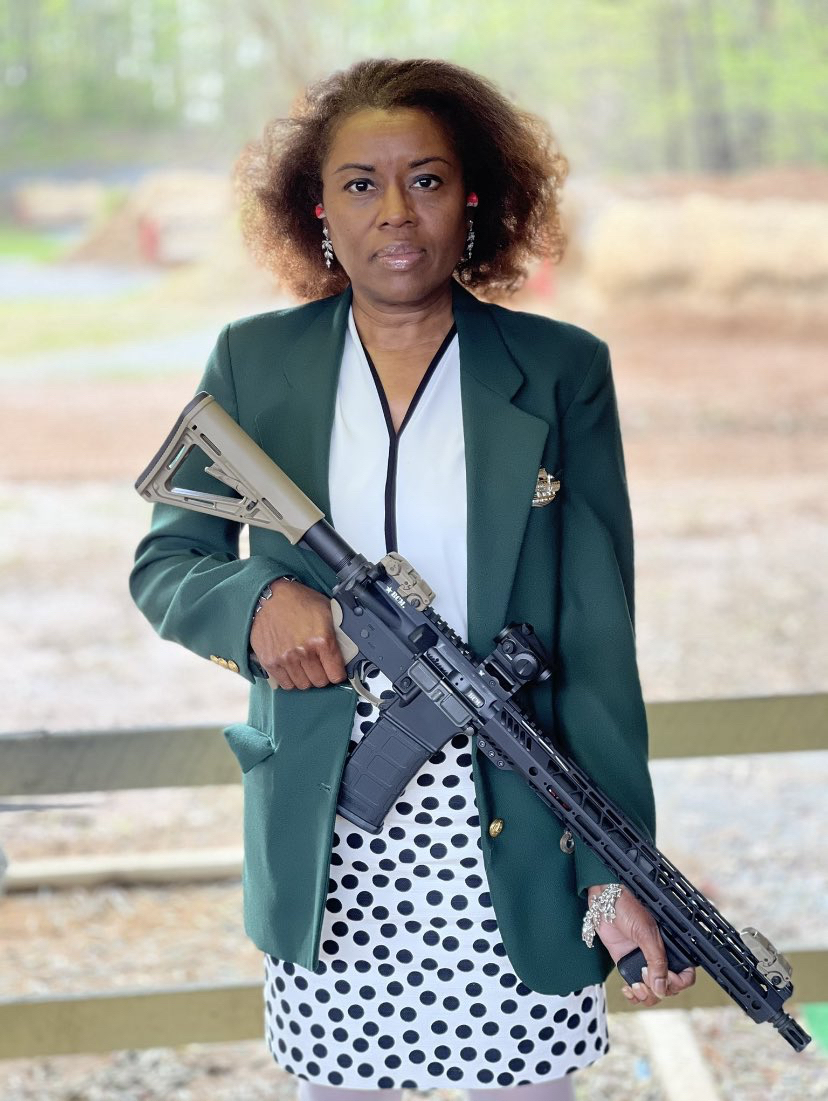 I don't understand why this black woman is holding her assault gun so amateurishly -- she's not even holding it in the "safe carry" position of pointing it directly at a cinematographer's heart!

Posted by: Alec Baldwin, Blowhard by Trade, Manslaughterer by Vocation

Her speech is worth watching. She has a future. I've become very gunshy about diversity GOP politicians/Conservative, Inc.ers -- many seem to be pretty much standard-issue Democrats who are willing to reluctantly mouth a few GOP platitudes during election season, but are very weak-tea RINOs.
Like Colin Powell. Like Mia Love.
Like Guy Benson. Like Amanda Carpenter. Like Nicole Wallace.
Then again, the old fat white guys -- David French, Jonah Goldberg, "the" Rick Wilson, Stuart Stevens, Steve Schmidt, Steve Hayes, Rich Lowry -- aren't exactly earning golden laurels, either.
So forget what I said about diversity.
In any event, Winsome Sears seems like the Real Deal Holyfield. She's a Marine, her husband is a Marine, she came here as an immigrant (from Jamaica) and seems to love America for what it's provided for her family.

That name -- "Winsome" -- is extraordinary. I'm a fan of old-fashioned female names that are virtues or compliments -- like Prudence or Verity or Honor or Constance (or Faith or Hope, of course) -- but Winsome is especially grand.

In a further news, Jason Miyares, a first-generation immigrant son of a Cuban exile, has won the post of Attorney General, beating Democrat Mark Herring, who confessed to wearing blackface -- erm, I mean, he confessed to wearing "brown makeup" which might have mimicked the facial coloration of an African American -- in college.
By defeating the blackface wearer, the Latino first-gen immigrant Jason Miyares scored another victory for White Ignorance.

White Ignorance
Taste the rainbow, bitch.

posted by Ace at
01:42 PM
|
Access Comments