« As Progressives Increase Smears and Pressure, Manchin and Sinema Reply With Taunts
|
Main
|
Democrats Sneak Provision Into $3.5 "Infrastructure" Bill to Fine Companies Up to $700,000 For Not Enforcing Biden's Vaccination Mandate -- For Each Violation »
September 30, 2021
Quick Hits
So stunning and so brave: Playboy is a gay porn magazine now.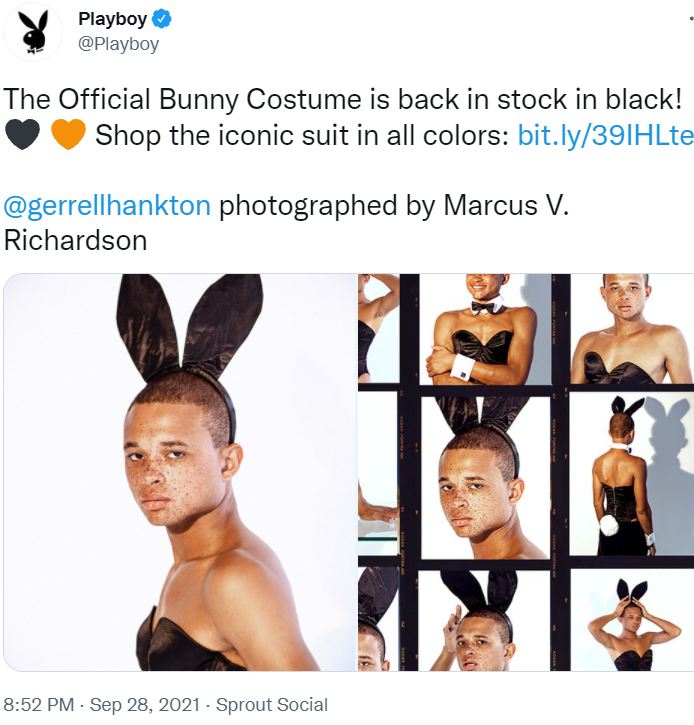 Democrat group poses as a conservative group in Virginia to attack Glenn Youngkin.
A political committee tied to Democratic strategists is reportedly posing as a conservative group to try to drive a wedge between Virginia gubernatorial nominee Glenn Younkin and Republican base voters in November's closely watched election.

During the past week, some voters in Virginia have been targeted with ads on Facebook, Instagram, Google and Snapchat questioning Youngkin's commitment to the Second Amendment, Axios reports.

"While the NRA backs Donald Trump, they REFUSED to endorse Glenn Youngkin. We can't trust Glenn Youngkin on guns," one of the ads says.

The ads come from a group called Accountability Virginia PAC, which on its website doesn't give details about who's behind the organization. But the group's online donation page is accessed through ActBlue, the main Democratic fundraising platform; its bank account sits with Amalgamated Bank, a financial institution owned by labor unions and frequently used by pro-Democratic political groups; and consultants at a firm that works with Democrats helped incorporate Accountability Virginia, according to Axios.
This ad -- attacking Ron DeSantis for permitting citizens of Florida to have freedom, and to make their own choices -- is so incompetent and own-goaling that I suspect Ben Howe might have made it.
Nancy Pelosi is obviously drunk again. No one in the media mentions it. No one.
A student offered the claim that "Israel is doing genocide." Kumala said that "no one can deny your truth."
Star Boat, Part 2. Here's Part 1 if you missed it.

posted by Ace at
05:20 PM
|
Access Comments